Chinascopes Monthly Forecast
Jessica Adams blends Chinese and Western Astrology to provide a unique forecast, with insights into what's in January 2017 as observed from both your western and eastern horoscopes. Chinascopes available exclusively to Premium members. Premium Members: Read your January 2017 forecast here..

---

Welcome to 2016 Year of the Monkey
Happy Lunar New Year! Around 20% of the world's population will be celebrating Year of the Monkey, replacing Year of the Sheep, on Monday 8th February. That is why it's the real New Year in astrology, as it brings both Eastern and Western horoscopes together.
YEAR OF THE BODY
In astrology, the Monkey is associated with Virgo, the sign which rules the body. In 2016, we will see Jupiter in Virgo alongside Year of the Monkey. Virgo is associated with extremes of good health – and poor health. It is the sign which rules doctors, drugs, food, healers, drink, sport, fitness and surgery. It rules medical research, too – which of course monkeys have always played their part with, as our closest animal relative.
In Monkey years, we ask questions like this – 'What is good for us? What is bad for us?' We also ask 'How far can we push the human body?' In 2016 we will be obsessed by new discoveries confronting our old views about diet, obesity, wellness, food and drink.
MONKEY YEARS ARE OLYMPICS YEARS
In 2016 we are going to see huge focus on sport and human health. Fitness and medicine. Nutrition. And also, the Body Beautiful. We will take new leaps forward in understanding the connection between mind, body and spirit. Of course, the Olympics helps.
Some of the most memorable and important Summer and Winter Olympic events take place on Monkey years and 2016 is no exception. The Summer Olympics and Paralympics will be held in Rio, Brazil this year.
Chinascopes Predictions for the Year of the Monkey 2016
What does Year of the Monkey hold for your Chinese zodiac sign? It is the year that Rupert Murdoch will marry his third Monkey wife, Jerry Hall. How does 2016 look for you? Your soul quest, or life mission, will be triggered this year.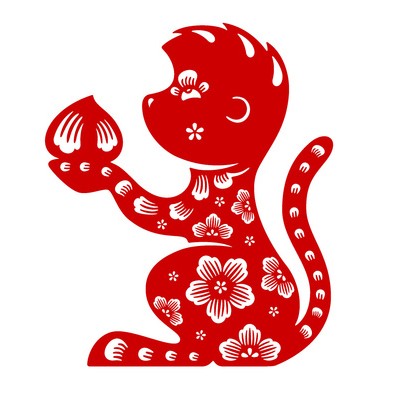 Gong Hei Fat Choi, and welcome to Red Fire Monkey Year.
The Chinese New Year, also known as Lunar New Year, always falls on the first New Moon between 21 January and 20 February. In 2016, this takes place on Monday 8th February at exactly 2.38pm UT/GMT.
Chinese astrology and Western astrology both run on the idea that history repeats itself. By observing 12-year cycles (in the West, these are based on Jupiter) it is possible to see recurring patterns.
Now, what's in store for you in 2016, Year of the Monkey? It runs until 27th January 2017 when Year of the Rooster begins.
You can read more about your sign, and your soul mission. You can also find out more about the Western zodiac sign which corresponds to your Chinese sign. Often, this is different to your regular sign but it reveals a lot.
Premium members of this website, read on to find out more.
---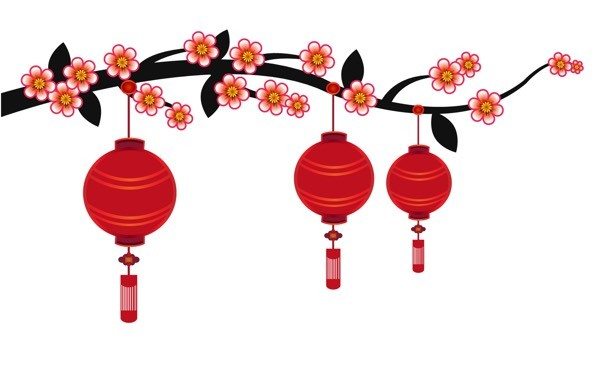 Find your Chinese Zodiac sign
Do you want to know more about your Chinese Horoscope sign?  Search for your Chinese Horoscope against the zodiac signs shown below. Your Chinese Zodiac sign corresponds to the year you were born. Click through to learn about the unique aspects of your Chinese horoscope.
DOG: 1922, 1934, 1946, 1958, 1970, 1982, 1994, 2012
DRAGON: 1916, 1928, 1940, 1952, 1964, 1976, 1988, 2000, 2013
GOAT (SHEEP): 1919, 1931, 1943, 1955, 1967, 1979, 1991, 2014
HORSE: 1918, 1930, 1942, 1954, 1966, 1978, 1990, 2015
MONKEY: 1920, 1932, 1944, 1956, 1968, 1980, 1992
OX: 1925, 1937, 1949, 1961, 1973, 1985, 1997
PIG: 1923, 1935, 1947, 1959, 1971, 1983, 1995
RABBIT (CAT): 1915, 1927, 1939, 1951, 1963, 1975, 1987, 1999
RAT: 1924, 1936, 1948, 1960, 1972, 1984, 1996
ROOSTER: 1921, 1933, 1945, 1957, 1969, 1981, 1993*
SNAKE: 1917, 1929, 1941, 1953, 1965, 1977, 1989
TIGER: 1914, 1926, 1938, 1950, 1962, 1974, 1986,  1998
---
Copyright Jessica Adams/William Morris Entertainment/Curtis Brown 2016.