Jessica Adams' free Psychic Astrology forecast for May. See what this month looks like in the stars.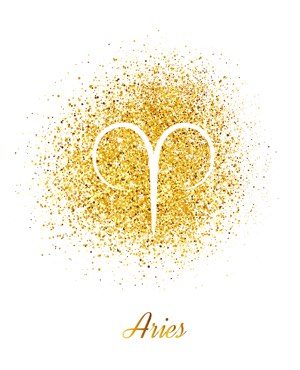 May
Your House, Shares, Income, Apartment, Business or Charity
Keep moving. You are now ready to talk, or sign, Aries, and the important news, paperwork or discussion will roll very close to 1st May, and again near 4th May. Beyond the actual numbers, there are other concerns which have less to do with additions and subtractions, or divisions – and much more to do with independence.
This matter is very likely public, or at least on show to others, who give useful feedback or reaction. That helps you see the house, money, apartment, possessions, charity or business as others see it. The faster you can adapt and adjust, and clarify what or who matters most to you (far beyond a price tag or cost) the better.
In fact, the first seven days of May will see alternatives, new experiments and exciting options that were not there before. You are a fire sign, ruled by Mars and well-known for shining in situations which are not for the faint-hearted. Well, go forward into this electrical storm and find a way to channel what is happening, into a new approach to all that you earn, own or owe.
The Full Moon you see overnight near May 7th is about two things. One of them is your own life budget, or value system. What you will (or refuse to) sell your soul for. Who or what you considered to be 'a pearl beyond price.' Maybe it's your own integrity. Perhaps it's your child. Everyone has a budget.
The other issue near May 7th is possibly marriage and mortgage, but it might also just be sex and money. We also need to get real about a Full Moon in Scorpio and accept that those Will Kits in the newsagent aren't going to write themselves!
Similarly, you may become aware of legacies which name you too. It's time to be practical and down-to-earth about such matters and roll up your sleeves and grab a pen. Yet, Aries, take your time. You are allowed to sit and ponder before you make firm decisions. This applies no matter if we're talking about a passionate relationship with some kind of house or apartment question connected to it, or the sensible business of sorting things out with older relatives.
A Full Moon is a full stop. It is pause for thought. Don't rush or push yourself or accept any of that from others. If you must go ahead with some kind of intricate negotiation or decision, though, you may prefer to avoid the 6th, 7th, 8th of May – just because there are easier times to try and sort out the numbers, or the material world in your life.
Near the 26th of May 2020, it becomes clear that something is going to Live Forever to quote Oasis. Sure, there is a revolution taking place which is liberating you or others. The known world is turning upside-down. Just in case there was any doubt that this is a long-term outcome, though, the Psyche-Uranus conjunction near the 26th shows that some situations outlast all of us. Something writes itself into immortality as the month ends. What emerges will reflect the very real need for you, or others, to be a free spirit.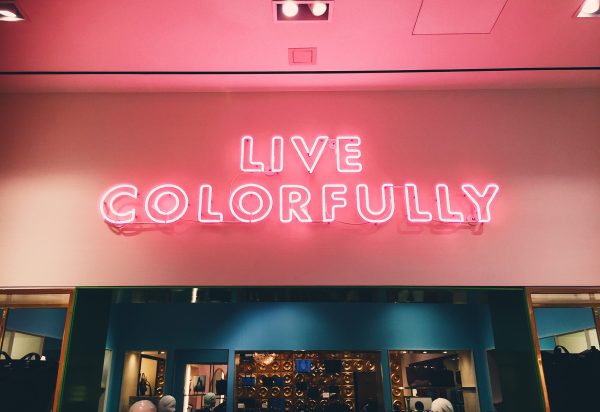 The Worldwide Web, Multimedia, Publishing, Education
Aries, there is a definite split between the first half of May and the last half. The first half is all about the numbers and how you reshape your life budget. How you pivot! In the second half of the month you will begin a new pathway, probably online, and perhaps involving multimedia, the book world, or your ability to teach or study in a new way. That New Moon on May 22nd is pretty potent. Why? Because it comes at a time when you hit a 19-year cycle.
In fact, about a week later, you'll likely realise you've been here before. This may have been a course you studied or taught about two decades ago, depending on your age. If you are literally around age 19 then this is past life stuff. For all we know, you were a scribe in Ancient Egypt or a lady novelist in 20th century Bloomsbury.
These cycles, involving the Node, usually hark back to a previous life, no matter if it was about 19 years ago, or 1900 years ago! The signs Gemini and Sagittarius, writ large in your chart, are about travel and travel in the mind. Foreign people, places and ideas. Different cultures and vast, far-reaching subjects. Books and the media. The internet and the world of words.
There is usually a concern with travel, tourism, exploration, immigration, adventure in the mix with these signs as well. This seems illogical to me, as I write your May prediction in April, with so many airports shut down. But – your horoscope shows what it shows. For some reason, the past is coming to meet you in the present, in the closing days of May and it will very much involve other regions or countries. Also, the lines of communication or connection. You've been here before. You really have. If not 19 years ago, then a lifetime ago. See what your dreams reveal to you.
Are you a Premium Member? Your personal birth chart will be online now, if you are logged in, so you can see if this month's key dates affect you. Don't forget to navigate May using all your membership benefits. The Astrology Oracle cards and guidebook. Your private library of e-guides which cover so many Mind, Body and Spirit subjects, like energy clearing your home – and using the Tarot like a professional. There are Podcasts to relax with – and luxuriously long, locked forecasts. Check your diary dates in May.
Extended Premium Forecast
© Copyright 2020 Goddess Media Limited. All Rights Reserved.
Join my free newsletter to stay in touch, hear about new astrology and horoscope posts. We will also write to you occasionally to tell you about events and offers linked to this website. We respect your privacy. We will never sell or share your personal information and you can opt out by clicking an unsubscribe link at the bottom of any email.