Jessica Adams' free Psychic Astrology forecast for November. See what this month looks like in the stars.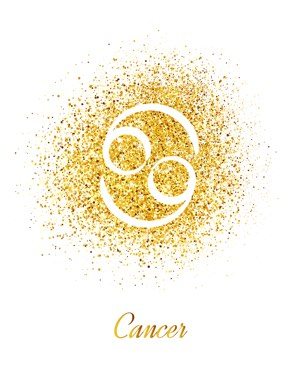 November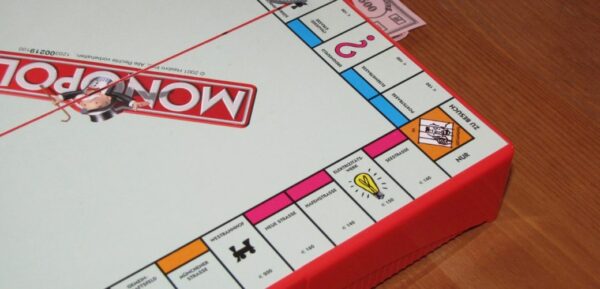 Babies, Infants, Children, Teenagers, Young Adults, Sexual Relationships
November will feel like playing Monopoly, particularly if you have a son or daughter, nieces or nephews, godchildren. Any paid or unpaid involvement with schoolchildren, adolescents or people born in the 1990's (like your job as a teacher) will also feel like a board game. To be clear – Monopoly played backwards.
There is a random quality to November as Mercury goes retrograde so keep your diary flexible. Your son's 2020 school terms and/or teachers may change once or twice. A year-end project involving teenagers or so-called Millennials (actually born in the 1990's, so in their twenties) may be long, drawn-out and complicated. Again, we have Mercury to thank for this, as he is stalling, going backwards and retracing his steps from October.
For a peaceful life avoid November 11th 12th, 24th and wait until December 7th for life to return to normal. We have some oppositions in the heavens on those dates. Allow 24 hours either side. This may be your young niece and the situation with her parents (which you feel responsible for) or an intern at work, straight out of university/college, who reverses a commitment. Your personal chart will tell the story.
Remember. November 11th, 12th, 24th and December 7th.
What we're seeing here is wild weather in your Fifth House. This is often mistakenly described as the house of hobbies. It's only about hobbies if they are shared by old and young. Harry Potter fan clubs. Riding. Classical music. It's about what binds the generations together. This may just be your blood ties!
Normally Mercury would bring confirmation, so the adoption process would be swift and free of red tape, or your plans for I.V.F. would be pretty fuss-free. Mercury is now going backwards, though, so what you assumed was in place in October – never was. There will be alterations, waiting games or perhaps a reversal of a decision. Again, this depends on your chart.
Child custody arrangements for Christmas are a classic example of what might now reverse, stall or switch a couple of times. You thought you had your son, but your mother-in-law thinks differently! You might also be looking at classic sex-and-money situations like childcare payments, or child support.
How do people in the astrological know, intend to deal with Mercury Retrograde? They treat November as a dress rehearsal, first take or second take. They avoid the difficult dates. They go to final cut, from 7th December.
Work and Wellbeing – Answers and Golden Opportunities
You were promised promotions, big hits, stunning achievements, hot new jobs and other delights for 2019. Yet, the year so far has been a fizzer, with some definite highlights – but way too many disappointments. You've been let down by flakey people in their twenties or their big, bad bosses higher up the chain. One of the reasons for this is Ceres, alongside Jupiter, in your work, unpaid work, university and college zone.
It's all been a tussle or a constant push to compromise! You may not have wanted to sell out like that, so you've been stuck in some kind of cosmic stand-off, wondering when life will deliver but also realising there are some things you just won't do.
I'll look at the wellbeing, health and mental health aspects of this cycle in a moment because for some of you that has massively affected your job, housework, charity work or university course.
Essentially you have some big leaps forward with your paid or unpaid work. Or study! November 15th is the one to watch. Ceres goes then. November 23rd, 24th, 25th, 26th, 27th is astonishing, with an epic solution or stunning opportunity you've not seen for 12 years. It goes on, too. The more you give and put out – the more you offer – the more you receive from May 6th, 2020 to January 18th, 2022, specifically as a result of what went down in late November 2019. This is the cycle of the Moon's Nodes, which they knew at Stonehenge. So, in a nutshell…Ceres out of Sagittarius on November 15th, with a Jupiter-Venus conjunction and New Moon in Sagittarius, between November 23rd-27th. The South Node in Sagittarius, May 6th, 2020 to January 18th, 2022.
Having struggled to seize the day and take full, glorious advantage of rather a historic turning point with work, unpaid work or study – you now find that you can. In fact, you may be approached. You may not even have to hustle. All the problems you were distancing yourself from before can now be faced. You're crazy not to take an obvious opportunity when every one of your work or university/college rivals is milking it. So, try to milk it too, but know that at last you will be doing it on your terms. You'll set new rules for yourself, late November – and for 'this.'
Health and Mental Health
The Sixth House of your chart rules serious issues you live with, affecting your body, but also the common cold. It also rules the common colds of mental illness – insomnia, anxiety and depression. Your personal birth chart will reveal the issue your doctor, surgeon or healer has been considering in 2019. The actual outcomes are tied to those dates I mentioned. November 15th the endless tussling and need to strike deals with yourself, him, her, them (or God) is over. Ceres changes signs. We then go to this exceptional final week when you see a solution. Quel solution.
We get our astrology from the Romans who shipped it to Britain, who then shipped it to America. For the Romans, the planet and god Jupiter (who now visits your health chart) was the ultimate king of all cures and remedies. His son Apollo was named in The Hippocratic Oath taken by the medical profession. His grandchild Aesculapius was the supreme healer of the Roman Empire. His grandchildren Hygiea (prevention) and Panacea (solutions) were also part of the family. So, you'd have to expect something big when Jupiter turns up conjunct Venus in your house of health, final week of November. Jupiter may manifest as a person. So – a tall or big man – bearing answers.
By all the laws of astrology when you see Ceres moving out, Jupiter moving closer to Venus and a New Moon (a new beginning) you're going to end November 2019 with a big finish and your body will thank you for it.
Premium? Do keep reading.
Extended Premium Forecast
© Copyright 2019 Goddess Media Limited. All Rights Reserved.
Join my free newsletter to stay in touch, hear about new astrology and horoscope posts. We will also write to you occasionally to tell you about events and offers linked to this website. We respect your privacy. We will never sell or share your personal information and you can opt out by clicking an unsubscribe link at the bottom of any email.