Jessica Adams' free Psychic Astrology forecast for May. See what this month looks like in the stars.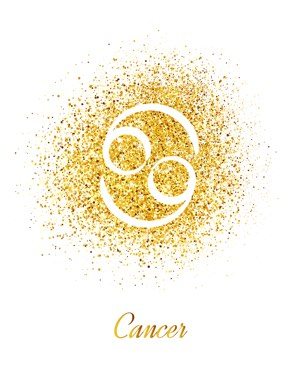 May
Friends and Groups – Revolution and Independence
Cancer, you are ruled by the Moon, so the Full Moon on the 7th of May is very important, in terms of the necessary reshaping of friendships, group commitments, your social life and social media. You can see the Moon building in size and brightness from May 1st, and in fact you would be having one of the year's most important discussions, emails, letters or Twitter 'breaking news' messages around that time. Where is this taking you? Freedom. Independence.
This is the cycle when you find liberation 'through' or liberation 'from' and it works both ways. If you have a friend who fences you in, makes life seem so limited, confines you in any way – then I think it's highly unlikely that the situation can go on. You may find the 'friendship' is no more, Cancer. Or, perhaps, you'll both find a way to reinvent what is there.
It works the other way too. You can make new friends, or join new groups, which exhilarate you with their promise of new freedom. This is rather like being in New York in the year 1781 and realising that you could join in with like-minded people in some kind of revolution. A revolution for liberty and progress.
Groups and social media go together like Parmesan and wine. Sometimes they work for you, and sometimes they work against you. I think you'll spend the first week of May deciding all that. We could include Zoom (the new technology) in this. Uranus is a symbol for high-tech innovation and new inventions, and in Taurus it's quite clear you'll be picking and choosing from all the new online options. Or – walking away. If you don't feel free or independent, then that is also possible.
This freedom theme with Uranus is powerful in May and it specifically involves one friendship, as part of a wider circle or group. Of course, it may be that a club, team, band, community, ensemble cast, political party, charity (or similar) splinters around you and you see breakaways.
I do think the Full Moon on May 7th is the point of no return for you, your friend, or the wider circle of people. There is no 'perfect' on a Full Moon. Just a decision.
If you are curious about Uranus in your horoscope hit Search and take a look. If you are a Premium Member, you can also look at this planet in your library of guidebooks.
Your Independence Day is coming. You will find 'freedom from' or 'freedom through' in May and you must look forward not back.
Relationships, Babies, Children, Teenagers, Young People
The Full Moon in Scorpio on May 7th is about 'the imperfect but necessary decision' regarding your godchildren or stepchildren. Your son or daughter. Your sexual relationship (the one where you might become pregnant, or see a pregnancy, or find that deeper commitment leads to step-parenting).
We also include paid or unpaid work involving children, teenagers or young people in this cycle. So, a charity for adolescents, perhaps, or a teaching role. It's as much about babies and infants, in astrology, as it is about schoolchildren, teenagers or younger people – Generation Y, or the other generations the internet keeps talking about.
The Moon is a symbol of great need. Instinctive, pure, need. In fact, it is about 'the need to be needed', and those of you who are mothers, born from late June through late July, will really feel this Full Moon quiet powerfully. Give yourself a lot of time and space. We go into areas like unplanned and unwanted pregnancy on this Full Moon sometimes. There are more obvious issues, now, like the education of your children, or your younger nieces and nephews.
As I said, forget about some kind of fantasy 100% solution. All you can really do is be kind to yourself, find all the peace and quiet possible to make your choice, and be kind to others as well. Understand that a Full Moon is well-known for raising the emotional temperature and try to see that those around you may also be experiencing that.
If you can choose any time at all to discuss, or act upon, issues which affect you as a lover, mother, father, aunt, uncle, grandparent, teacher, coach – and the rest – then skip the Full Moon. It's just more hard work. That's all. But if you have to go in and make your choice, know that it will be absolutely the right one if you take your time. Premium Member? You can use The Astrology Oracle cards and guidebook to help, because obviously your situation is intensely personal, to you.
The New Inner You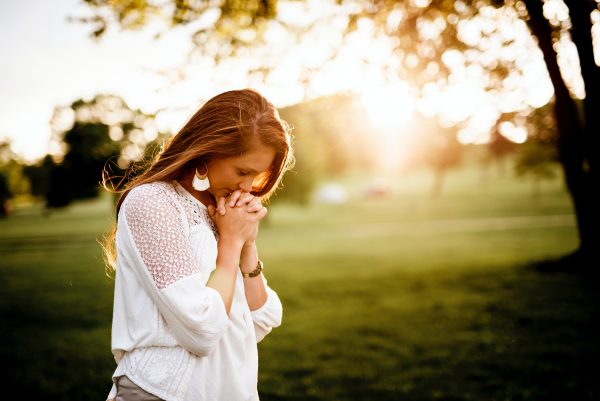 Well, Cancer, this is probably going to be about your God – or your other private faith, belief or soul-stuff. For some of you it may be about great trust in a quantum universe, knowing that so much of what you are experiencing is just the world you have chosen!
On a more down-to-earth level, we could be talking about the church you were born into, or educated with. This cycle, which begins on May 22nd, is also about astrology. It is about mediumship and Buddhism. Judaism and psychology. Self-help, psychology and psychiatry.
It is about the conversation you have with yourself late at night, or when you have woken up and remembered a dream. It is about Conversations With God if you have the books. None of this is external or obvious. Very close to the 22nd of May, unless you have a confidante, I don't even think those around will know what is going on.
We then move to May 28th and some karma. The karma goes back to around the year 2001, and then further back in time, in 19-year brackets. This is the famous North Node and South Node cycle, which now shifts your experience of past lives – and the past itself.
You'll know it when you see it. The Twelfth House is very much about your secret life, Cancer. So, what you say in the confession box, or to a therapist. It may be about the esoteric; The Golden Dawn is as much a feature of the Twelfth House, as the Catholic Church, or your local astrologer, psychic or Tarot reader.
You will hear some of the most important news of the year, near May 28th, in respect of this. Or, you'll read it, discuss it, or put your thoughts down online. If it all feels familiar, that is because it is. Old themes come back. Old soundtracks of your life return. You are pressing rewind or having the rewind button pressed for you.
The whole point is closure. Slowly but surely in 2020, 2021 and early 2022, you will come full circle with your inner self. Your inner life. Your soul. Your spirit. This is a kind of balancing, and the process is cyclical so in astrology we feel it extends into past lives. You'll have your own story here.
I mentioned you were ruled by the Moon, and this New Moon on the 22nd of May is a birth, or rebirth. You might become a Born-Again Christian, for example. Or you might decide to shelve a particular cult you were involved with, for so many years. It's on that level.
The 28th May and Your Lifestyle and Workload
I'll be on Twitter talking about this @jessicacadams on May 28th, so drop in if you want to look at your own personal birth chart. In general, the 28th of May brings a flashback about your lifestyle and workload. Again, this is a flashback going back 19 years or even into past lives.
You would not be human if you were not currently experiencing huge questions about the work you do. The shape you are in. Your housework. Your unpaid work. Study, likely at home. Doctors, nurses, dentists, healers, trainers, food, drugs, drink.
It's all interconnected in astrology as this comes under the rulership of the Sixth House, in turn ruled by Sagittarius in your chart. So, when I see something as unusual as the South Node in Sagittarius, opposite Mercury on May 28th – the month will end on an unusual note.
Again, you are being taken back to around the year 2001, or further back, in 19-year loops. Perhaps into another incarnation. Astrology is ancient. It has been here for everything, from Roman plagues to the Wall Street transformation of the 1920s.
One of the things we know for sure about the cycle you are in now, is that it concerns your 'fitness for duty' and ability to serve. This necessarily involves looking after others, and sometimes in a hands-on way. And that brings in the C word, doesn't it! This is going to be a big decision-making period for so many people born from late June to late July.
In other cases you are not in a service profession or caring industry, but you are absolutely mindful of your status as a machine. You are the human machine who must be serviced and maintained to fulfil your output. I have a couple of Cancer friends who are novelists. They can't write if they don't feel right.
So…you see. The 28th of May 2020 is a real moment in your year, because it's going to remind you to look at the year 2001 (perhaps 2000 into 2002, depending on your personal birth chart) and certainly to think about any feelings of Deja vu or intense familiarity about your situation. You have been here before. Learn from the past.
Are you a Premium Member? Your personal birth chart will be online now, if you are logged in, so you can see if this month's key dates affect you. Don't forget to navigate May using all your membership benefits. The Astrology Oracle cards and guidebook. Your private library of e-guides which cover so many Mind, Body and Spirit subjects. Podcasts to relax with – and longer forecasts. Now, here are your diary dates for May. Take a closer look.
Extended Premium Forecast
© Copyright 2020 Goddess Media Limited. All Rights Reserved.
Join my free newsletter to stay in touch, hear about new astrology and horoscope posts. We will also write to you occasionally to tell you about events and offers linked to this website. We respect your privacy. We will never sell or share your personal information and you can opt out by clicking an unsubscribe link at the bottom of any email.