Capricorn Monthly Horoscope
Jessica Adams' free Psychic Astrology forecast for May. See what this month looks like in the stars.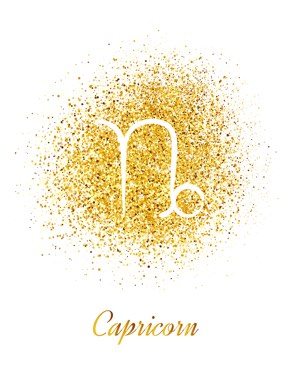 May
Sexual Relationships, Parenthood, Children, Young People
Capricorn, as early as May 1st, you experience quite dramatic changes (yes, more of them) with your sexual relationships, your life as a parent, aunt, uncle, grandparent – and in general – with younger people.
The Fifth House of your chart, ruled by Taurus, is occupied by Uranus at the moment and as he joins Mercury as May begins, there will be quite sudden developments which, if you accept them with enough detachment, will quickly show you some new freedom. It takes great insight to deal with this kind of transit and I'm not denying that the first week or so of May, is going to challenge all your assumptions, or old ideas about the way things were.
Life before 2018 is no longer relevant, Capricorn, and although you are an earth sign, ruled by slow Saturn, and prefer to know where you are putting your feet next – that's just not there anymore. The appropriate response to the world of sexual relationships, babies, infants, schoolchildren, teenagers or young adults is to zig-zag. Not to dig in. I'll give you some dates when that is more of an issue, now.
On the 1st of May, we begin with the sort of discussion, news, mail or email that can change things in the blink of an eye. The more you are ready to adapt and adjust, the better. It may be something as simple as news about your son's home education. Perhaps it concerns a lover, who is a single parent. Your own situation is defined by your birth chart, Capricorn, and will tell the whole story.
We then go to May 4th, when everything becomes very clear and also rather public. It's out in the open. It may be that your daughter wants to become more independent, for example, as a result of all these tremendous changes taking place with education, work, salaries, allowances, rent and property. I think it is fair to say that a great many sexual relationships have been diverted, quite dramatically, or started – certainly reshaped – by the situation around us now. That might also account for what is taking place in a same-sex civil partnership, for example.
The Full Moon in Scorpio on May 7th  is a full stop. Give yourself pause for thought on May 6th, 7th, 8th and take a long view. You will need peace and quiet then, so find it the best way you can. There is no 'perfect' or 100% outcome at such times. Just what is right for you, and perhaps for the other person, or other people involved. What you decide to do will be the correct path, because you will have chosen it at a crossroads asking you to draw on all your best qualities. These are – patience, stamina, practicality, and the ability to set goals and meet them.
You probably feel as if you are stepping onwards and upwards, slowly and steadily, as you always do – while the lightning crackles around you. Correct. Yet, a decision must still be made, and once you are there, you will have satisfied yourself, and likely everyone else as well.
Now, let's look at your inner life, and inner world, which is very important at the end of May. And also – your lifestyle, workload, health, wellbeing and daily routine.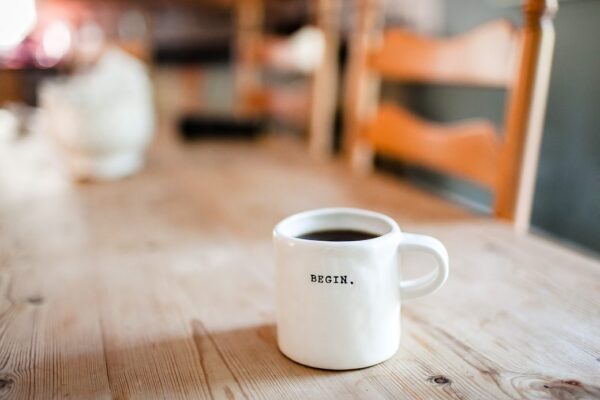 The New Moon and Your New Lifestyle
On May 22nd, you experience a New Moon in your lifestyle, workload, health and fitness zone. This is where we find your Dyson or your staff, depending on who you are. It's where we find your mental and physical condition, and you have no doubt been looking at your immunity with new eyes lately. Harvard University tells us what our grandparents knew. It's about sleep, relaxation, exercise, fresh fruit and vegetables, minimal or no alcohol and certainly no cigarettes. So far, so boring, right? Yet, in this kind of cycle, immunity becomes the central focus.
It's how you bounce things. And it's also part of your new approach to work, housework, unpaid work, charity work, paid work, study and so on. You're at a point in your astrological year when you can't really separate how you perform, physically and mentally, from how productive you are.
It works the other way too near the 22nd of May. You can't separate how you feel about necessary tasks, chores, duty statements, service to others – and all that you take on board – without automatically looking at how your mind, body and spirit is responding. I do think that New Moon, because it coincides with Mercury and Venus in the same area of your chart, is key.
It's about negotiating, on quite a complex emotional level. It's also about a rebirth, or a conception, or a new beginning. Obviously, a lot of people born under your sign are now rethinking their old position, mission and ambition, but also those elements of lifestyle that revolve around daily details. The time the alarm clock is set, for example, if you set it at all.
Karma and the North Node and South Node
On May 28th, about a week after this fresh start with your workload, lifestyle, daily routine, mental and/or physical health and fitness – you go into the karma of the Node cycle.
What were you doing in 2001-2002? Working? Studying? Between jobs? Unpaid role? That is coming back to you karmically as May ends. You may be owed, spiritually, or owe others. The Node cycle is peculiar because it moves backwards in time, through the signs. In fact, many astrologers would say you are now being drawn into past life agreements, or soul contracts.
This is the same story with your mind, body and spirit too. You are being taken back to the past, or even a past life, so you can sort out the present. Capricorn this is a long cycle and what comes to pass at the end of May could feel awfully familiar to you. Correct. You will spend 2020, 2021 and early 2022 sorting out what needs to be reshaped in your life, particularly in terms of your own attitude. How you see a situation which you've seen so often before. You may think 'Been there, done that, seen the film' and that would be characteristic of this cycle.
Your Inner Life and the South Node
Your religious beliefs, trust in astrology, commitment to the Tarot, Tibetan Buddhist sympathies, or firm Humanism – are all tied to the same cycle. You can be a believer or not, and have a therapist or not, but it's all about the inner life. What your soul or spirit tells you, Capricorn. On May 28th, the planet Mercury is right opposite the South Node in that area of your chart, so this is a moment of truth for you.
The Twelfth House is about solitude and space within. Secrecy, to a certain extent (one does not shout what has just passed during Confession, down the church pews). It can be about your diary, the locked filing cabinet at home, or the secrets you keep which come out if you're drunk or under anesthetic. Most commonly it is about your God. Again, on 28th May, you are taken back about 19 years, and maybe 19 years before that. Certainly, there is a chance you are experiencing a past life moment. It is very common to find people who have landed on this planet in order to work through their issues with a monastery, for example, or a convent.
Dreams, psychologists, psychiatrists, priests, nuns, vicars, rabbis, astrologers, mediums, psychics, therapists, self-help gurus – are all associated with this cycle. Take it slowly Capricorn as you'll be dealing with this stuff in 2020, 2021 and early 2022 as you sort out the past in order to make progress for the future.
Are you a Premium Member? Your natal chart will be online now, if you are logged in, so you can see if this month's key dates affect you. Don't forget to navigate May using all your membership benefits. The Astrology Oracle cards and guidebook. Your private library of e-guides which cover so many Mind, Body and Spirit subjects. Podcasts to relax with – and longer forecasts. Now, here are your diary dates for May. Take a closer look.
Extended Premium Forecast
© Copyright 2020 Goddess Media Limited. All Rights Reserved.
Join my free newsletter to stay in touch, hear about new astrology and horoscope posts. We will also write to you occasionally to tell you about events and offers linked to this website. We respect your privacy. We will never sell or share your personal information and you can opt out by clicking an unsubscribe link at the bottom of any email.