Jessica Adams' free Psychic Astrology forecast for May. See what this month looks like in the stars.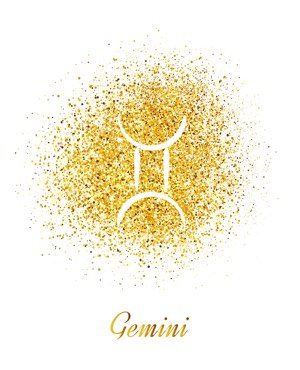 May
Karma With Your Other Half or Ex
Gemini, I will start at the end of the month, as very close to May 28th, you can expect a really important discussion, letter, email or piece of news which involves your other half. Perhaps – your former partner. Maybe – your potential partner. If you can see a set of scales in your mind's eye, you'll also see what's ahead. Those scales need to be balanced, and it will take you until January 2022 to do so. Take your time. Start the gentle business of tilting the scales West, then East. Left, then right. What you are weighing here is what is fair. What is only right.
This partnership (be it former, current or potential) may be sexual. So, we're talking the usual things. Marriage or even the outcome of a one-night stand if a pregnancy occurred. More typically this cycle is about common-law marriage, so – living together.
The partnership can also be professional. A work duet. Again, this may belong to your past, present or potential future. The need for symmetry and harmony is very great, as May ends.
This is the famous North Node and South Node cycle. The South Node is now in Sagittarius, your opposite sign, and so there will be a sense of Deja vu or odd familiarity about what takes place with this crucial person. It's as if you know what is going to happen next, or you've heard that script before. If you are curious about the cycle do look up North Node on Search when you finish reading this, Gemini.
I suspect that life around the year 2001 may be having an impact, karmically. We may also be talking about past lives. Karma is your spiritual bank account. What you owe, or are owed, according to previous actions, taken about 19 years ago as a rule (on this cycle). If you are actually 19 years old, or you were a child then, we may be looking at past lives. This might explain the intense familiarity or repetitive nature of what you experience with, or for, this person, from the end of May.
The reckoning up, spiritually, and the settlement – emotionally – comes in stages, but I think this date, May 28th, is really important, as Mercury is conjunct the North Node and opposite the South Node then. And Mercury is your ruling planet. What is said or written down is tremendously important between you, then.
Your Image, Brand, Reputation, Appearance, Name, Title
Just before this happens, and no doubt you two are both feeling the full emotional impact of this very peculiar year – you have some classic 'me' questions to resolve. This takes place on the New Moon on the 22nd of May and there may also be another 'collection' as they say, near May 28th, when you're also talking about/to this crucial person in your life.
So time it right. Take a deep breath and park those image issues later in May, not earlier. Astrology is really about timing and you can't possibly be expected to sort everything out at once. As June arrives, though – and with it your birthday coming closer – you are absolutely entitled to think about a relaunch. In fact, what you discuss, hear or read on May 21st, 22nd, 23rd is part of that. Now, let's look at something nobody else can see. Your inner life.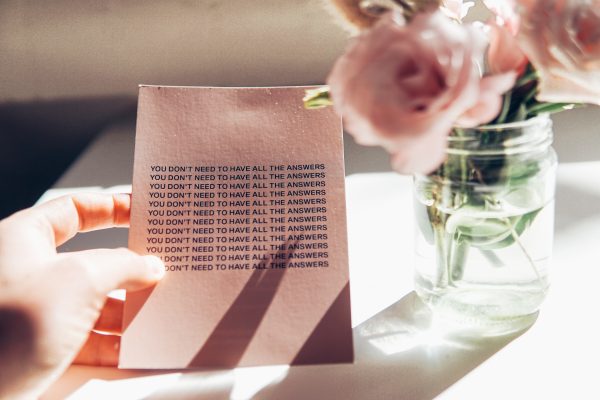 Your Soul, Spirit and Solitude in May
You have some patterns in your Twelfth House of soul, spirit and solitude that you've not experienced very much, in your adult lifetime. You will need more time to yourself, even if you weren't at home anyway, and more importantly, some headspace to yourself. This means focusing on your core. Your spirit or soul. Don't do head miles about the supermarket or the money. Instead, try to lie or sit as peacefully and meditatively as you can, and listen to yourself, at the deepest level.
This may be about religion or astrology for you. It may be about your own personal beliefs or faith, which can be a combination of Buddhism, science, and anything else that speaks to you. It's personal. It's your soul.
Close to May 1st when your ruler Mercury is conjunct Uranus, you can expect to be set free on some level. This may be freedom from conditioned beliefs about God from your childhood. Perhaps it's the exhilaration of finding something new, to trust and know. People, equally, find God or Goddess on this kind of cycle. Your ruler Mercury again joins the Sun on May 4th, so we're talking about a diary moment here. Perhaps, a conversation with a confidante.
As much as the Twelfth House is associated with religion, it is also very much about psychology, psychiatry, spirituality, counselling and self-help. You get the picture.
The Full Moon, which you will see building in the first week of May, becomes exact on the 7th of May, and I'll look at the impact of that on your lifestyle, workload, health and wellbeing next. For now, just know that the first week is a process. It's about your naked truth. Who you are, without the wardrobe or the role, the title or the trappings. What is locked in the safe at home? Your locked filing cabinet.
If you thought this all required a lot more diary room, you are correct. Do create it for yourself. Schedules may have to be put far, far behind as you deal with what requires solitude. Deep inner space. You are being set free. This is revolutionary. Take your time.
The Full Moon on May 7th and Your Lifestyle
The Full Moon in Scorpio on May 7th tells you, there is no perfect lifestyle. There is no perfect 100% scorecard with your doctor, healer, nurse, trainer, therapist, dentist and so on. Just make the decisions you must, weighing up all the factors. You can bet there will be a long list of pros and cons. A classic example would be choosing to go raw vegan. Another example might be letting go of an entire way of life, at the gym, the tennis court, the golf course and the rest.
Any Full Moon is D-Day. If you are curious about that, look up Full Moon on Search when you finish reading this. I've written quite a lot about these lunar phenomena over the years. It's not just food, drink, drugs, doctors, healers, fitness and the rest. It's also your workload. Paid work, housework, unpaid work, voluntary work, and the work of study – being a full-time student.
In astrology, we don't separate that from your health and fitness. So, this Full Moon is a big one. You have two clear choices. Fork in the road time. A really good example of this might be deciding to step away from a work project or task, because you feel you should be at home. You'll have your own story and if you are a Premium Member look at anything in Virgo in your chart. All the information you need is on this website, to decode that.
Gemini, if you do have premium membership here, then your personal birth chart will be online now, if you are logged in, so you can see if this month's key dates affect you. Don't forget to navigate May using all your membership benefits. The Astrology Oracle cards and guidebook. Your private library of e-guides which cover so many Mind, Body and Spirit subjects. Podcasts to relax with – and longer forecasts. Now, here are your diary dates for May. Take a closer look.
Extended Premium Forecast
© Copyright 2020 Goddess Media Limited. All Rights Reserved.
Join my free newsletter to stay in touch, hear about new astrology and horoscope posts. We will also write to you occasionally to tell you about events and offers linked to this website. We respect your privacy. We will never sell or share your personal information and you can opt out by clicking an unsubscribe link at the bottom of any email.