Jessica Adams' free Psychic Astrology forecast for November. See what this month looks like in the stars.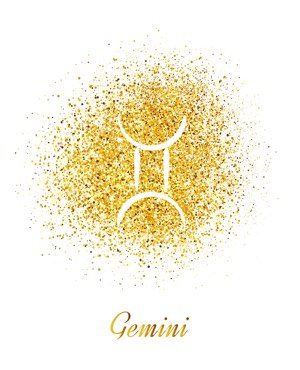 November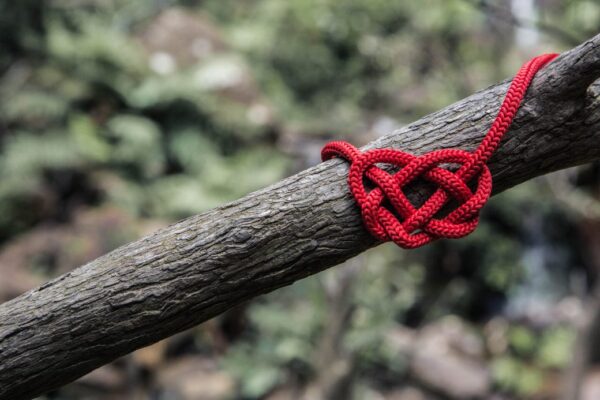 Husbands, Wives, Girlfriends, Boyfriends, Partners, Enemies, Rivals
Well, this is interesting for your duet or duel. You're going to see everything happen really quickly, after a year of false starts and 'almost' situations, Gemini. In fact, I predict you'll be awfully happy, in the end.
The astrology can only happen once in 12 years, then once in 19 years. Ceres out of Sagittarius on November 15th, with a Jupiter-Venus conjunction and New Moon in Sagittarius, between November 23rd-27th. The South Node in Sagittarius, May 6th, 2020 to January 18th, 2022. What we're talking about here is massive past life karma with/for your wife. Your husband, boyfriend or girlfriend. Your ex. Your rival or enemy.
This is all Seventh House stuff, so it's the kiss (or kiss-off) zone of your chart. Bad Gemini marries will end now but amicably, or with a much better financial settlement or childcare agreement than you could have hoped for. A good marriage will produce another child (perhaps) or a better home. Maybe a trip overseas. You two want more!
If you are single it's a happy hunting ground. You may hear that a person you have always secretly loved, is about to split from a partner. That's obviously good news for you.
Gemini, if you are in a business or work partnership – like Donald Trump's special relationship with Boris Johnson, a Gemini like yourself – the final week of November is a sweet duet. It's music to your ears. It's Sonny and Cher at their Sixties best, or Simon and Garfunkel at their Seventies best. I'm not saying it's a simple duet, because Venus is always about envy, somewhere – but it's good.
We have to remember what Venus is. I read a lot of really dubious 'astrology' on Twitter about this planet. She's not about love. She's about desire. Seduction. Jealousy. Insecurity. Passion. Game-playing. In other words, she is the real thing. Liz Greene gave a superb lecture on Venus many years ago at Oxford University and summed it up so well. Venus, in your life, is about layer upon layer.
Venus hated her daughter-in-law. Manipulated her son. Adored her lover Mars. Drove her husband Vulcan mad. She was the first Roman porn star, basically. If you are curious about her, and you're a Premium Member, please take a look at the podcast I recorded about this pattern in your chart!
Essentially, karma is being spun here, in the final week of November. It goes on until the start of 2022 so be really careful about what you lay down, or what you accept.
If you have an enemy or opponent, then this is also a special relationship. A fight can be like a bad marriage. (And a bad marriage can be a fight). Between the two of you, though, something resembling an epic and sweeping solution will appear, last week of November. For one of you it might be The Answer (Capital T and capital A).
Work, Duty, Service, Health, Mental Health
Your ruler Mercury is retrograde all month in your zone of work, duty, service, health and mental health. Keep your diary flexible as you will be rescheduling. It may be a winter cold if you're in London or some year-end work reshuffle if you're finishing up in Australia. In the United States, you may find bigger decisions in Washington affect your whole corporation or company so the whole work sphere is in question.
Please skip these dates: 11th, 12th, 24th and allow 24 hours either side. You are not out of this until Mercury is out of shadow, which is the weekend of  7th December.  Remember. November 11th, 12th, 24th and December 7th. The smart thing to do would be to allow for a reversal of a reshuffle which is coming, or just a delay with it. This may be hours, tasks, duties – or bigger stuff, like promotion, demotion, redundancy, hiring and firing.
We are going to see the mother of all global transformation, from the moment Ceres goes into Capricorn, November 15th,  and as this is about big business, multinationals, Prime Ministers, Presidents and global corporate, there will be a chain reaction. It goes on into January when people start being thrown out of their roles. There will also be a ton of mergers.
This has an effect on your own job. Your unpaid work. Your university or college course. Ripple effect from big stones rearranged at the top of the mountain. Pebbles bounce into your pool.
This can make you feel as if you are swimming sideways or climbing up, down, back, left, right – in November. Try to get everything in writing, read the fine print, have Plan B and Plan C. Routine will not be routine. This may be your housework or the children, affected by your husband's career situation – or your cleaning staff, who cannot cope with your weird new professional circumstances!
You will know where you stand, once and for all, after the first week of December. Every single detail by then will have been replayed and ironed out. Until then at least stay on top of the routine you can control, which is fruit and vegetables. We know that works. Water too. That also works. And being fit will keep you feeling relatively normal!
There is link here to your escape from reality. In other words, your current job, unpaid role or course. What you're being confronted with here is the nuts and bolts of your duty to others. Your work ethic. Like it or not, you're going to have to deal with how you feel about serving, in November. Being forced to wait for any kind of meaningful and lasting outcome will buy you time to think about that. This is a little gift, actually. Because you truly need to know.
Premium? Go on.
Extended Premium Forecast
© Copyright 2019 Goddess Media Limited. All Rights Reserved.
Join my free newsletter to stay in touch, hear about new astrology and horoscope posts. We will also write to you occasionally to tell you about events and offers linked to this website. We respect your privacy. We will never sell or share your personal information and you can opt out by clicking an unsubscribe link at the bottom of any email.