Jessica Adams' free Psychic Astrology forecast for May. See what this month looks like in the stars.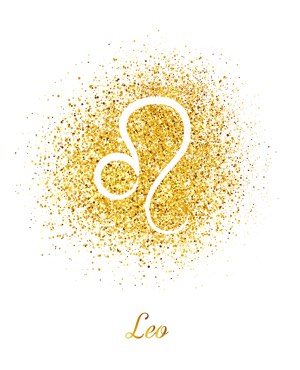 May
Mission, Ambition, Position – Pivot!
You know, Leo, I have this theory that 'pivot' will end up being one of the words of the year. You'll be doing it – even more – with your old position in the workforce, or with your unpaid work, or your studies. Pivot is actually going to be too mild a description for some of you, depending on your personal birth chart. In fact, as early as May 1st you could be turning your path to the top, or your place in the scheme of things, upside-down.
You may also find it inverts, and you land – where you are supposed to land. Leo, if ever there was a time to be nimble and flexible, this is it. You are a fixed sign and so tend to dislike too much change, but this month is about taking a deep breath and getting stuck into the revolution. There is no other word for it. This is on a par with the Industrial Revolution in 18th century Britain, or the American Revolution – the French Revolution too.
Your reward is freedom. Independence. Try to let memories of what was, before 2018, drift where they will. You really don't want to be left behind in the new global economy, which is what we are seeing, quite dramatically, on the Full Moon.
You're going to trade security and permanence for a life adventure and it will directly concern your career, unpaid work or course. It will also indirectly concern your status, rank and place in the scheme of things. After the 1st, which is like an electrical storm, zipping through your life, you get to a really important discussion or piece of paperwork – perhaps a digital document or piece of news – near May 4th.
The Full Moon on May 7th (allow 24 hours either side for your time zone) is a real crossroads for you. At that point you have to look at your apartment, family, house, town, country, household as well, and I'll get onto that in a moment. Around the 7th of May, though, take everything you have felt and known (never mind what others are saying or doing) and put it to the test. There is no 'perfect' on a Full Moon.
Your ruler the Sun is opposite the Moon at such times. You may be dealing with polar opposites around you – or dealing with opposing points of view, within yourself. All you can do, is what you ultimately know is your best possible path. And it will be absolutely right for the year, and the times.
The month ends with a Psyche-Uranus conjunction in Taurus, the sign which rules your success, ambition, position and mission. What you create then in your reshaped path to the top, or your reshaped idea of achievement, is going to last for a very long time. In fact, it will outlast you, perhaps because it lives online. That is one possibility.
This cycle – the Uranus in Taurus cycle – has been around for astrologer to watch since 1781 when the planet was discovered. We have an awful lot of knowledge about it. One thing we know for sure is that when it arrives, you must pivot, spin, twist, twirl, stretch, bend and flex. Do not dig your paws in the ground and deny what is happening, or ignore it, or push back against it.
You can see the way the wind is blowing, Leo. You can see what's going on out there in your usual profession, field, or special area. Uranus transits tend to lead us to the last thing anybody thought would happen. That is a good thing. Never say never. Actually ban 'never' from your vocabulary.
You will trade in the known world for the unknown world, all within a breathtaking first week of May. Yet you will also pump oxygen into your space, inhale deeply and feel genuinely free to explore – intellectually, spiritually, emotionally – for the first time in years. Actually, depending on your personal birth chart, for the first time in your entire adult life. Now, let's look at home and family.
Home, Family, Property, Household, Town, Country
On May 7th, the Full Moon in Scorpio passes through your sector of home, family, property, household, town and country. The apartment or house. The local area, or your nationality, culture, roots and heritage. Also – particular relatives, flatmates/roommates or a live-in partner.
Give yourself a lot of time and space on May 6th, 7th, 8th to deal with this. A Full Moon is always D-Day. The most famous Full Moon in history fell on D-Day. There are only decisions which are personally right, not universally correct.
You reach your own conclusions and make your own judgments, then choose your path. If you take your time, it will prove to have been the truest path of all, from late October until late November, when your ruler the Sun goes across this area of your horoscope again. So, we're talking long-term.
You may want to sell your residence. Reach agreement with a tenant or landlady. Sort something out substantially with the family. If you are a Premium Member then use your Astrology Oracle cards and guidebook, as your situation is obviously personal to you, and such choices require your own intuition.
Whatever conclusion you reach, on that Full Moon, will have to be tailored to the changing situation with your job, unpaid work or university/college degree. The Full Moon is opposite the Sun in that sector of your chart which rules your position, mission and ambition, as discussed.
Now, let's look at two more historic changes in May. Friends and groups, at one end of your life, and children and young people, at the other. What a month.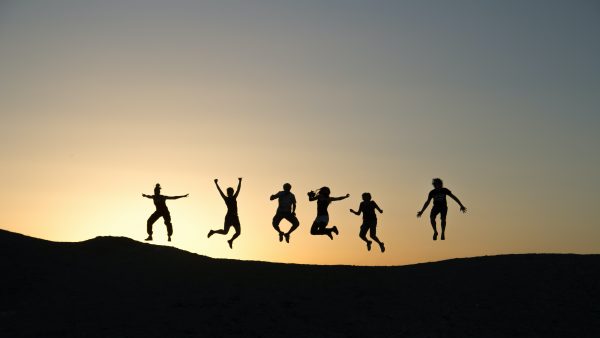 Friends and Groups
You are now collecting good karma from 19 years ago, and 19 years before that, and into past lives. If you have a balance sheet where you need to spiritually repay or settle with particular friends (or groups) then you must now do some soul banking.
This is most obvious at the end of the month, Leo. On May 27th, 28th, 29th (depending on your time zone) you will discuss, write or read what matters most. The friend or the group is very likely involved in a soul contract with you, which you both/all made between lives. In astrology the North Node and South Node cycle are concerned with reincarnation.
If something small seems very big, that's a sure sign. Cut from the actual issue (which may be relatively trivial) and look at the emotion. The feeling. That is your clue.
Associations, societies, clubs, teams, bands, political parties, charities and the like, are all in the frame as May ends.
You'll begin something very new near the 22nd of May on the New Moon with, or for, or through these people. Of course, we'd have to expect that Twitter or Pinterest is involved for many Leo people.
Around May 22nd, one friendship or group involvement will feel more like a marriage or relationship. It's that complicated. It's more like mother and son. Wife and lover. Wife and husband. The karmic element will be evident about a week later, as you realise that you are revisiting something from 19 years ago, or actually reliving some kind of prior incarnation. Dreams often reveal it.
Relationships, Babies, Children, Teenagers, Young People
On May 28th, the South Node (also ruling karma) is opposite Mercury, and your soul debts and credits will concern your son or daughter. Your godchildren, grandchildren, nieces or nephews. Paid or unpaid efforts involving younger faces. We also include sexual relationships which might end in pregnancy or step-parenting, or adoption, in this cycle.
The North Node and South Node cycle can be examined further if you hit Search on this website. The cycles were known at Stonehenge. They go backwards through the zodiac signs, not forwards, and repeat every 19 years so that we can learn from our past.
If you are actually 19 or were a child, around 2001, then you may have some past life experiences to sort out, this time around. This may explain why one relationship or connection seems so fated.
It will take you until 2022, to complete the karmic loop. You have been here before. You know all about it (to paraphrase Evelyn Waugh in Brideshead Revisited). Or, to put it another way, in the words of L.P. Hartley in The Go-Between, "The past is a foreign country. They do things differently there."
Leo, not so different, perhaps. There is such a familiarity about what you must now decide for, about or with – younger people. Or the relationship that could bring them into your life. The time for spiritual settlement is here, after 19 long years away.
Are you a Premium Member? Your personal birth chart will be online now, if you are logged in, so you can see if this month's key dates affect you. Don't forget to navigate May using all your membership benefits. The Astrology Oracle cards and guidebook. Your private library of e-guides which cover so many Mind, Body and Spirit subjects. Podcasts to relax with – and longer forecasts. Now, here are your diary dates for May. Take a closer look.
Extended Premium Forecast
© Copyright 2020 Goddess Media Limited. All Rights Reserved.
Join my free newsletter to stay in touch, hear about new astrology and horoscope posts. We will also write to you occasionally to tell you about events and offers linked to this website. We respect your privacy. We will never sell or share your personal information and you can opt out by clicking an unsubscribe link at the bottom of any email.