Jessica Adams' free Psychic Astrology forecast for November. See what this month looks like in the stars.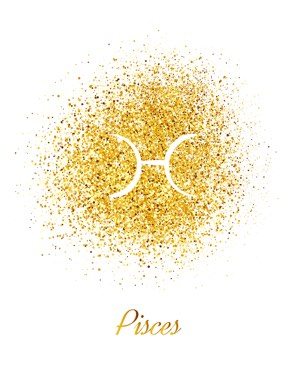 November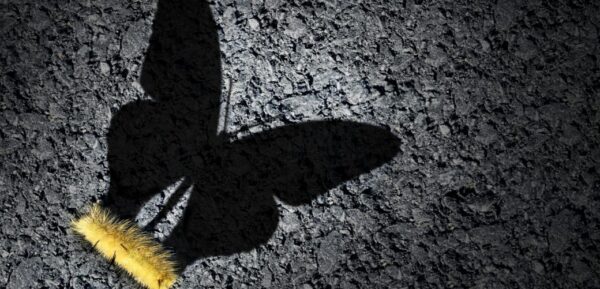 Your Ambition, Mission, Role and Position in November
Pisces, 2019 does end up rewarding you, in terms of there being some kind of karmic payback or justice, for your many years of hard work or education. You're already feeling so much better about what was essentially a mini failure to you, dating from end 2018 or early 2019. Back then you were dismayed at the way things were out of your hands, and by the attitude of one person in particular who felt that something was all his/her territory!
No wonder you quit, or half-quit. Maybe you just had to quit in your head and mentally resign, as the project or job has had to roll on. Yet – something rather fabulous has now made you feel a lot better about your role, project or plan and you are quite right to be optimistic. In fact, you should be a lot more than that.
Your whole problem has been Ceres in Sagittarius, in your Tenth House of career, ambition, social status, popularity, power and position. She's out of that sign on November 15th and with her, goes the politics. In fact, either as a direct result of what you signed up for, a long time ago – or a spin-off from the original project – you will be celebrating major success and unforgettable natural highs, on November 23rd-27th. Father Christmas comes early then. Sure, the actual relationship may be complicated, with tremendous jealousy or possessiveness on one side (this is typical of Venus, who is next to Jupiter at this time).
Who cares, though, when your C.V. in years to come looks quite so epic? This is an achievement whose gestation and delivery you may have very mixed feelings about, but you'd have to admit, 2019 is going to end well.
There's more, Pisces. I'm looking way ahead here, to 2022. You have the South Node of karma going into this same zone of achievement, social rank, position and ambition – from May 6th, 2020 until January 18th, 2022.
I mention this because everything you give back, donate, help out with and pass on – in this tremendously lucky final week of November – comes back to you in that timeframe.
They call Jupiter the planet of protection. He does that, and gets you out of trouble, if you've had any. Yet, he also very much rewards you by helping you to expand your career. You may have been prominent or successful in one field, but Jupiter invites you to cross over into quite another. There may also be expansion involving specific countries or languages: having done pretty well in one territory, you see a door opening in another. All this fits the final week of November, and the symbolic language of Jupiter, Venus and the New Moon in your chart.
The only caveat I have is for those of you who are involved in publishing, education, academia, the travel industry or export/import with foreign language nations. You'll still be very happy with the outcomes of late November, but you'll be stuck, delayed or thwarted earlier on. Here's why.
Mercury Retrograde and Your Book, Website, Trip, Foreign Connection, Relocation
I still see far too many astrologers giving you the wrong dates for Mercury Retrograde, so let's be clear. The planet of travel, transport, the internet, telephones and computers began moving strangely on October 11th. That is when he was busy organising his own backward steps on 19th, 20th, 21st, 22nd – when he was due to get stuck. Which is in just three weeks' time, Pisces. They call him a trickster and that's why. He tricks millions of people every time he goes retrograde – and you'll see that now.
Actually you already saw one dramatic situation in October. You had just assumed, or guessed, on an outcome. You were looking forward to it. You did not get it. In fact, you got something (instead) that utterly changed just about every plan you had. This would have been about your book, trip, foreign involvement, relocation, course, workshop or website. We associate Mercury Retrograde in the Ninth House with the bigger picture. People from other cultures or nationalities. Emigration, travelers or migrants. Universities, colleges and lecture tours. Paperbacks, hardbacks, eBooks and websites. It's really about pretty big horizons.
Mercury is the messenger of the gods who is supposed to make connections and firm up networks. He usually takes 2-3 weeks to do this when he's moving normally. You are now watching him stumble around for the better part of two whole months, Pisces.
Does that explain anything? I thought it might.  We're talking November 11th, 12th and 24th for the really hard part, though. Please don't launch on those dates, or within 24 hours of them – unless you like being stretched. Oppositions in astrology are really about opposite points of view. Being at opposite ends of a situation. Having opposing sides, even within your own heart and mind.
The oppositions we see at those times do not favour your job applications, new role discussions, promotional prospects or college/university commitments either.  Mercury rules travel and transport so we may see strikes by pilots or ground staff. Extreme weather (storms, for example, in climate emergency conditions) which obstruct your schedule, or others from reaching you.
Readers in California, where the grid went down in October, right at the start of Mercury Retrograde (it began on the 11th) already know how this cycle works. In fact, by the time you read this, Mercury will have had an impact right around the world.
The great news is, November is your sketch pad time. It's your journal-writing exercise. Map out first or second drafts. Beta-test the website. Allow for delays, changes and reversals. Keep an open diary. Have travel insurance! By 7th December at last you know where you stand and you can stop all the chopping and changing, or the waiting games. If this segues with the career opportunities and solutions I mentioned (above) just remember it's going to be about another week or so before your chickens come home to roost. Especially if foreigners are involved.
Premium? Go on.
Extended Premium Forecast
© Copyright 2019 Goddess Media Limited. All Rights Reserved.
Join my free newsletter to stay in touch, hear about new astrology and horoscope posts. We will also write to you occasionally to tell you about events and offers linked to this website. We respect your privacy. We will never sell or share your personal information and you can opt out by clicking an unsubscribe link at the bottom of any email.