Jessica Adams' free Psychic Astrology forecast for May. See what this month looks like in the stars.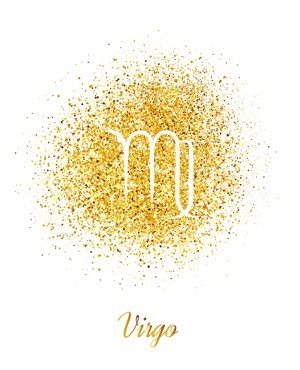 May
Foreign People and Places, Regional Differences
You must feel like that other, rather famous, Virgo Prince Harry at the moment. How did that flight path go again, back when planes were still in the air? London, Canada, Los Angeles? Not to mention all the cultural shifts that kind of zigzag involves.
Your own life will show up in your personal birth chart, Virgo, but the current astrological climate is about quite radical and confronting change. Often exciting. Sometimes breathtaking in pace. Yet, as your ruler Mercury joins Uranus, the planet of revolution, on May 1st, the month will begin with another lightning bolt from the blue.
This continues to affect how you see your life as a traveler, migrant, student of life, teacher or mentor, publisher or worldwide web user. It's also very much about being 'a stranger in a strange land' no matter if you are dealing with a completely different background and mindset, or genuine gaps in language, culture and nationality.
Uranus brings the revolution that sets you and other people free if you can only trade security for independence. There is bound to be a keynote piece of news, email exchange, letter, signature, multimedia commitment and so on, near the 1st of May. A few days later you go to stage two, and then the entire conversation or plan is tested on the Full Moon of May 7th. If you know your chart and you have the Sun at 16, 17 or 18 Virgo, then this Full Moon is personal. It may even be quite momentous in terms of what you are up to with another nationality, region or culture. In any case, a Full Moon is always a full stop. Hit pause. You need to make an imperfect decision. There is no 'perfect' on May 7th, or thereabouts. Only a compromise with yourself. That is par for the course on this cycle and what you decide will be absolutely right.
The month ends with another statement about independence and freedom as Uranus is conjunct Psyche, part of the Venus family of asteroids. This quirky timekeeping known as astrology is remarkably accurate or it would not have thrived over the last 2000 years. So, check in with yourself in the closing days of May, because nothing you knew 'for sure' about your life as a traveler or tourist, prior to 2018, is relevant anymore.
Of course I would say that. My own flights have been cancelled, from Melbourne to London. Yet, your chart says it too. You have Uranus transiting your Ninth House for the first and last time in your adult life. You can never, will never, get around the country, or even the world, the same way again. Yet, doesn't that bring forth some unlikely and unusual possibilities? Sailing, perhaps, if those borders are open where you are. A new kind of road trip? Virtual journeys and head trips, plugged into another reality? Virgo, nothing is really impossible on a Uranus cycle like this one.
More crucially, this cycle is about the way you were raised, in terms of your beliefs, religion, education, academic path (perhaps) and all those lofty subjects that have called you in the past, or may be calling you now. This transit is about a quite radical change of mind, in relation to what you know 'for sure'. It can be liberating, exhilarating, challenging – all at the same time. And that's fine. In the next part of your forecast I will look at your career and your home life. Your ambition and your family. It's all connected.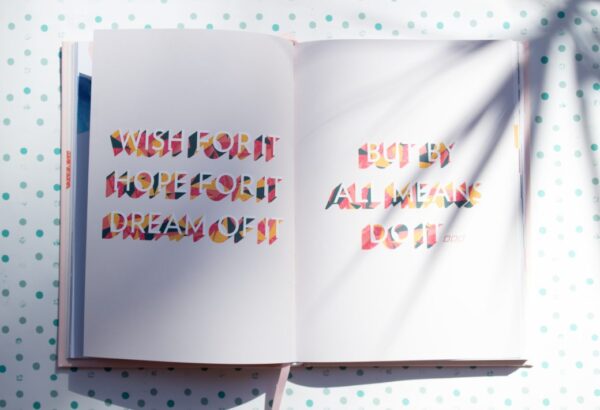 New Project, Role, Goal on May 22nd
You will begin a new project, role or goal on the 22nd of May or very close to it, Virgo. That New Moon is decisive. You'll hardly see it over your rooftop, as it's just a sliver of light. Yet, despite this, the new path you are taking is substantial. This is a big switch with your career, unpaid work, university or college degree.
It's also strangely familiar, a few days later. In fact, near May 28th, you could be going back to your life as it was 19 years ago. Around the year 2001, you were gathering karma for the future. If you were born then, or just a child, then some past life karma may be coming into play. In any case, Virgo, near the end of May you will be dealing with the distant past and all that it requires of you, or perhaps dealing with uncannily familiar faces or organisations, projects or plans. That feeling of Deja vu is not your imagination. According to astrology, you are now being returned to who you were, or where you were – before.
This is really so you can gain closure in 2020, 2021 and early 2022 and if anything or anyone is unresolved for you, this will be a time of reckoning up. If you are owed, on any level, then spiritually you will be repaid. If you owe, on any level, then again, it is time to try and even the soul-scores.
What else are we seeing at the end of May? Well, on the 28th of May, your ruler Mercury opposes the South Node in Sagittarius, which is extremely important in terms of the distant past. Your house, home town, family, homeland, apartment, property investment, distant relatives, roommates, flatmates or live-in partner (the household) is part of this story.
A really important conversation, piece of paperwork or fresh news around May 28th will also allow you to see that the past is influencing the present. Again, this may be from a previous incarnation (you likely knew the family members before) or more practically, the year 2001 and all its unfinished business.
The whole idea of the North Node and South Node, which you can look up on Search, or in your library (if you are a Premium Member) is to go around on the Merry-Go-Round one more time. It can feel rather lazy and easy, as if you've been there, done that and had the ride. This is likely how you'll see the situation with the house, apartment, property investment or relative.
The Nodes can also feel like you are hearing the same script or seeing the same clip on rewind – that is more likely with your success, status, ambition, position or mission at month's end. In all cases, Virgo, just remember the past. Or listen to your dreams, which can sometimes reveal past lives at this time. You'll see what's involved almost as soon as you hit that Node-Mercury opposition, around the 28th. And you'll know what you have to do and what, perhaps, must come your way from other people.
Are you a Premium Member? Your personal birth chart will be online now, if you are logged in, so you can see if this month's key dates affect you. Don't forget to navigate May using all your membership benefits. The Astrology Oracle cards and guidebook. Your private library of e-guides which cover so many Mind, Body and Spirit subjects. Podcasts to relax with – and longer forecasts. Now, here are your diary dates for May. Take a closer look.
Extended Premium Forecast
© Copyright 2020 Goddess Media Limited. All Rights Reserved.
Join my free newsletter to stay in touch, hear about new astrology and horoscope posts. We will also write to you occasionally to tell you about events and offers linked to this website. We respect your privacy. We will never sell or share your personal information and you can opt out by clicking an unsubscribe link at the bottom of any email.