Anyone who has even glanced at The Book of World Horoscopes by Nick Campion will feel as if they have just fallen into a vat of porridge when they begin looking for the 'true' Scotland chart. This applies to all aspects of Great Britain and the United Kingdom, too. It's a fascinating mess, going back centuries.  There are several horoscopes created for various political shifts, to the point where as an astrologer, you find yourself wishing that great Scotch drinker Scottie from Star Trek would beam you up and talk you through it. One gigantic clue, though, is the September 18th, 2014 referendum on Scottish independence and the May 7th, 2015 election which saw the S.N.P. gaining a landslide victory in Scotland. The Detective Work Begins on the Horoscopes
Is there a common factor linking all these charts? Fortunately for our sanity, there is. It exists at 13 degrees of the signs. Using it, we can also predict when Scotland can hope to try for independence from England a second time – either by poll or by other means. The United Kingdom Union chart set for 1st January 1801 at 00.00am in London shows the North Node at 13 Aries, and South Node at 13 Libra. That immediately tells you something about the U.K. and that's the inner conflict this 'united' kingdom has about being in partnership (Libra) and being in competition (Aries). Scotland and England have played this out. Sometimes Ireland takes on the game, but at the moment it happens to  be Scotland.These are the Nodes, too, so this is repetitive stuff. History repeats.
On the day of the recent election, 7th May 2015, we began with a Full Moon on Monday 4th May, as the Sun sat on 13 Taurus opposite the Moon at 13 Scorpio. Jupiter was at 13 Leo. 
The United Kingdom and England Horoscopes
The Scotland chart for 16th March 0842 set for 4.21pm in Edinburgh shows Uranus at 13 Aries square Mars at 13 Cancer. And that's not all. Various incarnations of the British/English/UK chart 'porridge' show the same degree resonating throughout history.
UK Independence 21 March 0287 at 5.05am London – Mars 13 Gemini
UK Independence 20 March 0410 at 00.10am London – Mars 13 Capricorn
Battle of Hastings 14th October 1066 5.28pm Seniac, Hastings – Saturn 13 Virgo
UK England Republic 27th March 1649 12.00 Noon London – Uranus 13 Sagittarius
On 18th September 2014, Scots went  to the polls to answer the question: "Should Scotland be an independent country?"- Jupiter was at 13 Leo.  This is exactly where he stood on the 7th May 2015 election as well. Who are the key players in the S.N.P. movement? Alex Salmond (Mercury 13 Capricorn) and Nicola Sturgeon (Vesta 13 Virgo, Hygeia 13 Cancer). If you don't use asteroids, Vesta is Saturn's daughter and Hygeia is Jupiter's great-granddaughter. Vesta describes situations where one man is surrounded by many women (like a harem in the temple of the Vestal Virgins). You might also say it's Alex Salmond and the S.N.P. or PM Cameron and Westminster.  I find it fascinating that this amazing female politician is carrying Vesta in her psyche! The asteroid Hygeia is about protection, security and 'prevention is better than cure' and it's in the fiercely patriotic sign of Cancer in Nicola Sturgeon's chart.
The chart for Edinburgh shows the Sun at 13 Gemini, North Node at 13 Leo, South Node at 13 Aquarius. That one is set for May 28th, 1329 at 12.01am in the Julian calendar, in Edinburgh.
My Scotland Prediction from September 2014 
This is what you read in The Astrologer's Diary, back on September 15th, 2014. "First up, will Scotland become independent following the vote on Thursday 18th September? I was shown a horoscope at the Astrological Association conference for the start of polling which reveals Saturn, the planet of pessimism, fear and paranoia in the Second House of the economy. It's the Private Frazer (Dad's Army) planet – the catchphrase being 'We're all doomed. Doomed, I tell ye!' . That looks like a 'No' vote to me. The Scots will vote against independence on the basis of economic fear, shown by Saturn in the Second House. However, if you are a 'Yes' voter the good news is, they are holding the election on Mercury Retrograde Shadow, so this result will not stick. There will be another vote in time to come – wait."
Nicola Sturgeon and David Cameron
The more I look at these horoscopes the more I think we're looking at a transit of an outer planet – Pluto and/or Neptune – at the crucial 13 degree position. Because Pluto was discovered in 1930 as the timeline for the development of nuclear weapons began, I suspect that when Pluto hits 13 Capricorn we are going to see Trident at the heart of the next big push back against England. Scotland wants to get rid of Trident. PM David Cameron does not. In fact, Nicola Sturgeon promised to stand firm against "the obscene status symbol that is a new generation of Trident nuclear weapons".
Summer-Autumn 2015 and the Trident Issue
Pluto hits 13 Capricorn in July, August, September 2015 and there are oppositions to the Sun on Monday 6th July and Mars on Wednesday 15th July from Cancer (an intensely patriotic sign) which will trigger questions about Trident. As long as they don't actually trigger Trident itself (duck!) we should be safe. Pluto then moves back into 13 Capricorn in October 2015 and this is fascinating, because Jupiter will be at 13 Virgo from October 12th through 16th. At this point I think the bargaining will begin between PM David Cameron and the extraordinary Nicola Sturgeon. Why? Because Virgo is a symbol for the N.H.S. and there is much to discuss. Pluto lingers at 13 Capricorn in November 2015 when he is gone for good.
Penny Thornton and the Scotland Horoscope
I am grateful to the astrologer Penny Thornton for reminding me of another horoscope where the powerful 13 degree position in her newsletter analysis of the Acts of Union chart, set for 1st May 1707 at 00.001 in London. In this one, Mars is at 13 Cancer. Now that's really going to be triggered in 2015. And of course, you can date this whole push for independence back to the Uranus transit at 13 Aries – followed by a partial eclipse at 14 Aries/Libra in April 2015, which was just one degree away.
Anne Whitaker on the Scotland Horoscope
There are other charts too. Back in 1999 Glasgow astrologer Anne Whitaker made a remarkable prediction about her country using a chart for Scotland timed for the crowning of Malcolm the Second at Scone on 25 March 1005 at noon. She wrote "…there is a death/rebirth process going on in Scotland's ties with England and the UK. The outcome of that is by no means clear, many Scots wanting nothing less than the end of the long marriage with the UK…"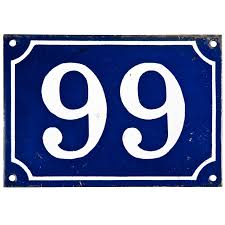 Here's another major event which triggers the 13 degree position. Back on 13th September 1997 when the Scots voted for their own parliament, Jupiter stood at 13 Aquarius. The Guardian reported, "Scottish nationalist leader Alex Salmond delivered an apocalyptic prophecy yesterday that Scotland will be independent in his lifetime after a sweeping referendum result that transformed the British political landscape." So will Mr Salmond's prophecy win out?
Looking at 13 Degrees of Scotland and the Future of Independence
Prime Minister David Cameron has sensibly ruled out another referendum on Scottish independence, but has that actually put the wind up Scotland's kilt? It seems unlikely. The rolling positions of Uranus at 13 Aries and then Pluto at 13 Capricorn have started something that will be very hard to ignore. This is not going to go away – Saturn will be at 13 Sagittarius in January 2016, and again in June that year, when Neptune slowly begins to move into position too. In July 2016 the North Node is at 13 Virgo and the South Node is at 13 Pisces. That's quite a summer for Scotland, to put it mildly. Jupiter moves to 13 Libra in November 2016, keeping the heat on.
Fate? April 2017 through January 2019 and the 13 Degrees of Scotland Pattern
Finally in April 2017 Neptune hits 13 Pisces. He is there in May 2017 as well when Jupiter reaches 13 Libra. And then something really interesting happens – Jupiter stations at 13 Libra in June 2017 which is like being hit repeatedly in the head with a large stick of Edinburgh Rock. Remember that Node position in the U.K. chart at 13 Libra which was set off by the election on 7th May 2015? By this point in history it will be two years behind us, but the essential issues about Libra – partnership, equality, fairness – will be absolutely massive in the national psyche of both countries in June 2017. The fact that Neptune is so close at 14 Pisces only adds to the story. In July and August Neptune remains at 13 Pisces. Then he is back there in February 2018 as the North Node moves closer, at 14 Leo. In March 2018, Neptune is at 13 Pisces and the North Node is at 13 Leo. Neptune returns to 13 Pisces in October, November, December 2018 – and then in January 2019 Jupiter moves to 13 Sagittarius, in the same month that Saturns hits 13 Capricorn. Neptune is still very close by at 14 Pisces, so you would have to say January 2019 is either the month for the second independence referendum (the one PM Cameron did not want to have) or some other massive break between the two countries.
Jupiter supplies the hope for a better future. Saturn puts the fear of God into people. Combine those with Neptune and its longing for escape, and you have an incredible month for the fate of Scotland. After that, the  13 degree pattern which began building in 2014 breaks, and destiny will have done her job. Data from Astro.com and The Book of World Horoscopes, Nicholas Campion.