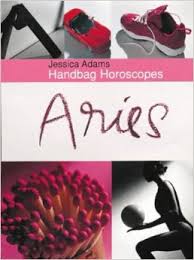 If you are going through a hard time with love, money or work, you may be wondering what happened to your good karma.
After all, you've done all the right things – and yet you seem to be losing. Is there any connection at all between karma (what goes around, comes around) and your astrological chart? Absolutely there is and your good karma is described by Jupiter. If you don't already know your Jupiter sign, as a premium member you can calculate it on this site.
Use your Jupiter karma in any situation where you need help. For example, if you're broke (and you have Jupiter in Aquarius, ruling friends and groups) go to a community like LETS, which runs on group bartering between friends. If you're lonely and looking for love (and you have Jupiter in Taurus, ruling charity) then see who turns up when you volunteer with a good cause. If you are desperate for a job (and you have Jupiter in Aries, ruling your brand) then consider going out on your own, using yourself as your best product.
In mythology, Jupiter was born lucky. He was the only child in his family to escape being eaten alive by his father, Saturn. He was sent off to be raised on milk and honey. When he reached adulthood, he became (to the Romans, anyway) the ultimate god. Jupiter ruled the world. In your own chart, your Jupiter sign shows where you were born lucky – and so, where you can afford to be generous. This is where you give out, and give back. It is also where the universe never stops giving, either. Even when times are hard, and you hit a tough cycle, you will always be protected and helped by your Jupiter sign/house position. Scroll down to end of page.
Where Is Your Good Karma?
Jupiter in Aries You were born lucky with your face, shape, style, name, persona, profile, brand.
Jupiter in Taurus You were born lucky with money, possessions, business, houses, apartments, charity.
Jupiter in Gemini You were born lucky with the internet, writing, your voice, multimedia.
Jupiter in Cancer You were born lucky with property, real estate, your family tree, your country.
Jupiter in Leo You were born lucky with babies, children, young adults and a younger generation.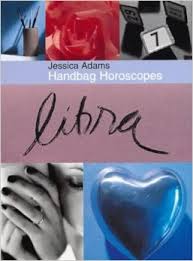 Jupiter in Virgo You were born lucky with your body, with work, with the mind/body/spirit link.
Jupiter in Libra You were born lucky with partnerships, relationships, marriages, duets.
Jupiter in Scorpio You were born lucky with inheritance, business, tax, property, finance.
Jupiter in Sagittarius You were born lucky with travel, foreigners, publishing, education.
Jupiter in Capricorn You were born lucky with your chosen field, profession, or industry.
Jupiter in Aquarius You were born lucky with friends, groups, clubs, teams, societies.
Jupiter in Pisces You were born lucky with secrets, mysteries and life behind the scenes.
How Jupiter's Good Karma is Triggered in Your Horoscope
The Jupiter Return, when you are 12, 24, 36, 48, 60, 72, 84 and so on (it occurs every twelve years)  is your chance to cash in your good karma and collect, in a major way. If you think back to your life when you were aged 11 through 13 you will immediately see how you got lucky then – in the area of life described by your Jupiter sign. For example, if you have Jupiter in Taurus, you may have won money, or won big prizes in a competition at school. Perhaps the period around your 12th birthday coincided with your parents moving to a bigger and better home, with a new bedroom for you – and lots of new possessions.
Of course, you don't have to wait that long for Jupiter to pay off. The trick is to watch when transiting (or travelling) Jupiter moves to the exact degree of your own Jupiter. This can happen in any sign at all. You can track Jupiter right here on this website to find out. Look for the number next to your Jupiter sign in your birth chart below (if you are a premium member). That's the degree position.
If you have Jupiter at 4 Aries 04 (for example) then you need to wait for Jupiter to reach 4 Virgo 04. If you have Jupiter at 29 Pisces 13, then wait for Jupiter to hit 29 Libra 13. It's all about the numbers. Why? Because Jupiter forms aspects, or angles, when he hits the same degree he occupied, on the day you were born. Check Current Planetary Positions at any time to see when the numbers are due to line up.
Your Birth Chart
Are you a Premium member? Login now to see your birth chart. Or choose a membership plan to create your chart.
LOOK UP YOUR JUPITER SIGN AND FIND YOUR GOOD KARMA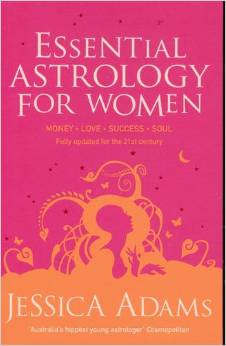 If you were born on the changeover day for Jupiter, you may be the sign before – double-check your chart using your time, place and date of birth here. 
Jun 26, 1930    Jupiter enters Cancer
July 17, 1931  Jupiter enters Leo
Aug 11, 1932  Jupiter enters Virgo
Sep 10, 1933  Jupiter enters Libra
Oct 11, 1934  Jupiter enters Scorpio
Nov 8, 1935  Jupiter enters Sagittarius
Dec 2, 1936  Jupiter enters Capricorn
Dec 19, 1937  Jupiter enters Aquarius
May 14, 1938  Jupiter enters Pisces
July 29, 1938  Jupiter Rx enters Aquarius
Dec 29, 1938  Jupiter enters Pisces
May 11, 1939  Jupiter enters Aries
Oct 29, 1939  Jupiter Rx enters Pisces
Dec 20, 1939  Jupiter enters Aries
May 16, 1940  Jupiter enters Taurus
May 26, 1941  Jupiter enters Gemini
June 10, 1942  Jupiter enters Cancer
June 30, 1943  Jupiter enters Leo
July 25, 1944  Jupiter enters Virgo
Aug 25, 1945  Jupiter enters Libra
Sep 25, 1946  Jupiter enters Scorpio
Oct 23, 1947  Jupiter enters Sagittarius
Nov 15, 1948  Jupiter enters Capricorn
Apr 12, 1949  Jupiter enters Aquarius
June 27, 1949  Jupiter Rx enters Capricorn
Nov 30, 1949  Jupiter enters Aquarius
Apr 15, 1950  Jupiter enters Pisces
Sep 14, 1950  Jupiter Rx enters Aquarius
Dec 1, 1950  Jupiter enters Pisces
Apr 21, 1951  Jupiter enters Aries
Apr 28, 1952  Jupiter enters Taurus
May 9, 1953  Jupiter enters Gemini
May 24, 1954  Jupiter enters Cancer
June 12, 1955  Jupiter enters Leo
Nov 17, 1955  Jupiter enters Virgo
Jan 17, 1956  Jupiter Rx enters Leo
July 7, 1956  Jupiter enters Virgo
Dec 12, 1956  Jupiter enters Libra
Feb 19, 1957  Jupiter Rx enters Virgo
Aug 6, 1957  Jupiter enters Libra
Jan 13, 1958  Jupiter enters Scorpio
Mar 20, 1958  Jupiter Rx enters Libra
Sep 7, 1958  Jupiter enters Scorpio
Feb 10, 1959  Jupiter enters Sagittarius
Apr 24, 1959  Jupiter Rx enters Scorpio
Oct 5, 1959  Jupiter enters Sagittarius
Mar 1, 1960  Jupiter enters Capricorn
June 9, 1960  Jupiter Rx enters Sagittarius
Oct 25, 1960  Jupiter enters Capricorn
Mar 15, 1961  Jupiter enters Aquarius
Aug 12, 1961  Jupiter Rx enters Capricorn
Nov 3, 1961  Jupiter enters Aquarius
Mar 25, 1962  Jupiter enters Pisces
Apr 3, 1963  Jupiter enters Aries
Apr 12, 1964  Jupiter enters Taurus
Apr 22, 1965  Jupiter enters Gemini
Sep 21, 1965  Jupiter enters Cancer
Nov 16, 1965  Jupiter Rx enters Gemini
May 5, 1966  Jupiter enters Cancer
Sep 27, 1966  Jupiter enters Leo
Jan 15, 1967  Jupiter Rx enters Cancer
May 23, 1967  Jupiter enters Leo
Oct 19, 1967  Jupiter enters Virgo
Feb 26, 1968  Jupiter Rx enters Leo
June 15, 1968  Jupiter enters Virgo
Nov 15, 1968  Jupiter enters Libra
Mar 30, 1969  Jupiter Rx enters Virgo
July 15, 1969  Jupiter enters Libra
Dec 16, 1969  Jupiter enters Scorpio
Apr 30, 1970  Jupiter Rx enters Libra
Aug 15, 1970  Jupiter enters Scorpio
Jan 14, 1971  Jupiter enters Sagittarius
June 4, 1971  Jupiter Rx enters Scorpio
Sep 11, 1971  Jupiter enters Sagittarius
Feb 6, 1972  Jupiter enters Capricorn
July 24, 1972 Jupiter Rx enters Sagittarius
Sep 25, 1972  Jupiter enters Capricorn
Feb 23, 1973  Jupiter enters Aquarius
Mar 8, 1974  Jupiter enters Pisces
Mar 18, 1975  Jupiter enters Aries
Mar 26, 1976  Jupiter enters Taurus
Aug 23, 1976  Jupiter enters Gemini
Oct 16, 1976  Jupiter Rx enters Taurus
Apr 3, 1977  Jupiter enters Gemini
Aug 20, 1977  Jupiter enters Cancer
Dec 30, 1977  Jupiter Rx enters Gemini
Apr 11, 1978  Jupiter enters Cancer
Sep 5, 1978  Jupiter enters Leo
Feb 28, 1979  Jupiter Rx enters Cancer
Apr 20, 1979  Jupiter enters Leo
Sep 29, 1979  Jupiter enters Virgo
Oct 27, 1980  Jupiter enters Libra
Nov 26, 1981  Jupiter enters Scorpio
Dec 25, 1982  Jupiter enters Sagittarius
Jan 19, 1984  Jupiter enters Capricorn
Feb 6, 1985  Jupiter enters Aquarius
Feb 20, 1986  Jupiter enters Pisces
Mar 2, 1987  Jupiter enters Aries
Mar 8, 1988  Jupiter enters Taurus
July 21, 1988  Jupiter enters Gemini
Nov 30, 1988  Jupiter Rx enters Taurus
Mar 10, 1989  Jupiter enters Gemini
July 30, 1989  Jupiter enters Cancer
Aug 18, 1990  Jupiter enters Leo
Sep 12, 1991  Jupiter enters Virgo
Oct 10, 1992  Jupiter enters Libra
Nov 10, 1993  Jupiter enters Scorpio
Dec 9, 1994  Jupiter enters Sagittarius
Jan 3, 1996  Jupiter enters Capricorn
Jan 21, 1997  Jupiter enters Aquarius
Feb 4, 1998  Jupiter enters Pisces
Feb 12, 1999  Jupiter enters Aries
June 28, 1999  Jupiter enters Taurus
Oct 23, 1999  Jupiter Rx enters Aries
Feb 14, 2000  Jupiter enters Taurus
June 30, 2000  Jupiter enters Gemini