Between August 11th 2015 and September 9th 2016, Jupiter in Virgo will change one department of your life for the better in a way not possible in twelve years. Jupiter is the planet which times opportunities, improvements, success, happiness and hope. If you are a Virgo or you have personal horoscope factors in Virgo, you will love the promotion, new job, or workplace improvements to come. This also applies to your unpaid work or college/university life. Do you work in the health sector, a hospital, a doctor's surgery, a health food store, a gym, at a yoga centre, swimming pool or anywhere else dedicated to the body? Are you a scientist specialising in biology or medicine? You will be stunned at opportunities which open up by 2016.
JUPITER IN VIRGO AND YOUR SUN SIGN PREDICTION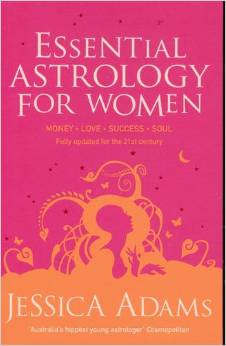 ARIES A new job, promotion or improved workplace conditions (less work, more time off, work trips, healthcare discounts) will thrill you by September 2016. You will also get the right advice about your body or welcome a new medical breakthrough.
TAURUS You will welcome a pregnancy, stunning achievement for an adult son or daughter or a new role as godparent, stepparent, aunt or uncle by September 2016. If you work with or for children and teenagers, expect incredible success.
GEMINI You will move to a bigger and better home, sell your property at a profit, snap up your first home at the right price, have access to a luxurious home through exchange or loan,or complete stunning renovations by September 2016.
CANCER If you work in information technology, multimedia, education, computers, telecommunications then one special project or achievement will skyrocket by September 2016. A bestselling book, hit script, song or popular website is also possible.
LEO You will make or save a great deal of money over the next 12 months thanks to business success, a pay rise, a steep rise in the value of your home, share benefits, a bonus, generous offers and freebies, superb tax advice and – possibly – a lucky ticket.
VIRGO You will be flattered by a new role or title which casts you in the best possible light within 12 months. You will also be thrilled with weight loss, a new wardrobe, great cosmetic surgery, a new haircut or other improvements to your appearance.
LIBRA What you do without any recognition or credit will be one of your greatest achievements, that you hug to yourself for years. When it eventually comes out, it only adds to your reputation. A secret problem you need to conquer will be fixed.
SCORPIO You will see your group, team, society or club skyrocket as people power works wonders for all of you and a dream comes true thanks to this circle of people. You will make new friends with people who are generous, well-connected and special.
SAGITTARIUS Your promotion, sought-after new position, successful project, business hit or top job will make the next 12 months so memorable and you will be amazed at how you can climb in a very short space of time as others help you up.
CAPRICORN You will travel or move in the most ambitious and successful way within 12 months, singling out one region of your own country, or a foreign place, as your magical target. There may be regular trips, a relocation or even a second home.
AQUARIUS You will be offered a lucrative new job, a pay rise, or see stunning business success within 12 months, raking in the profits. Top advice about taxation will help you save and the value of your property or shares could easily rise, spectacularly.
PISCES If you are single a potential lover with a background in another region, country or culture will change your life. If you are in a happy couple you two will add a baby, new home or business hit. Unhappy? The easiest solution in 12 years is here.