A Total Lunar Eclipse in Aries and Libra is coming at the end of September 2015. It's a Supermoon. It's also a  Blood Moon. As the whole planet will be affected at different stages, please allow Sunday September 27th, Monday September 28th, Tuesday September 29th to pass you by – before you make major judgements or swing into action about crucial issues. Why? As you might expect, a total eclipse obscures the picture. It produces blind spots. You do not see, what you need to see. There will be a chain of 'blind spots' right around the planet. Risky.
NASA describes it this way: "For the first time in more than 30 years, you can witness a supermoon in combination with a lunar eclipse. In the U.S. & much of the world, a total lunar eclipse will mask the moon's face."
Masked faces is pretty much what Sunday September 27th, Monday September 28th, Tuesday 29th is all about. Check the Aries and Libra ruled zones of your horoscope to see where things are masked or covered up. Be aware.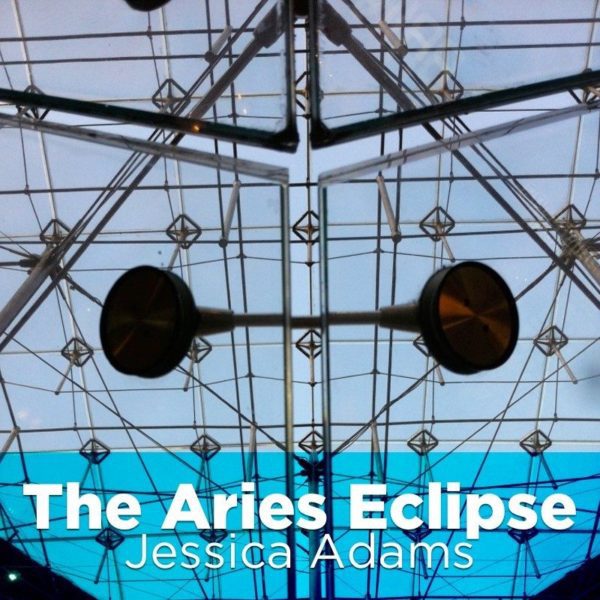 YOUR SUN SIGN HOROSCOPE AND THE SUPERMOON ECLIPSE
Your Sun Sign horoscope (or solar chart) shows the headlines of your life. What will the headlines cover, for you, Sunday through Tuesday? Where are things obscured, masked, blotted out or just plain unclear? Take care. You'll notice that opposite signs, like Aries and Libra, have the same horoscope zones affected. This is because this eclipse is about the opposition, or clash, of the Sun and Moon – also in opposite signs. Watch the chain reactions.
ARIES – Your name, reputation, brand, packaging. Your former, current or potential partner. Your enemies.
TAURUS – Your secrets. Your invisible role behind the scenes. Your working life. Your body and all its issues.
GEMINI – Friendships. Your groups and networks. Children. Babies. Youth. Lovers who may bring children.
CANCER – Career. Ambition. Position. Mission. Your house. Your family. Your apartment. Your household.
LEO – Travel. Foreign people and places. Education. The internet. Publishing. Transport. Communication.
VIRGO – Money. Business. Property. Charity. Possessions. Economics. Finance. Banks. Insurance.
LIBRA – Your name, reputation, brand, packaging. Your former, current or potential partner. Your enemies.
SCORPIO – Your secrets. Your invisible role behind the scenes. Your working life. Your body and all its issues.
SAGITTARIUS – Friendships. Your groups and networks. Children. Babies. Youth. Lovers who may bring children.
CAPRICORN – Career. Ambition. Position. Mission. Your house. Your family. Your apartment. Your household.
AQUARIUS – Travel. Foreign people and places. Education. The internet. Publishing. Transport. Communication.
PISCES – Money. Business. Property. Charity. Possessions. Economics. Finance. Banks. Insurance.
If you work in a profession where life is all about cover-ups and secrecy (for example, in the police force) you should be on red alert over this eclipse. There is a reason why people as far back as Stonehenge took them seriously! (Image: Norman Parkinson in Vogue).
The Astrology of the Eclipse September 27, 28, 29 in Focus
In history, eclipses have always tallied with cover-ups. The most famous example of this is the assassination of President John F. Kennedy, in 1963. This eclipse, which all America was talking about, took place in July, and he was gone by November. Most Americans still believe in a conspiracy. We will see another cover-up at the end of September. Not in America this time. In the United Kingdom. I will look at that in a moment.
Your Life and the Eclipse
This Total Lunar Eclipse will have a chain reaction around the world, Sunday September 27th through Tuesday September 29th. You may be affected by six degrees of separation so expect blind spots, obscured truths, unrevealed facts, covered-up information. In general, astrology says, avoid making big judgement calls or taking important action on these days. The eclipse will fall in the same house as Chiron in the United Kingdom horoscope. Chiron is in Sagittarius in that national chart. Sagittarius rules foreigners and religion.
Normally this would not be an issue. However, this Supermoon falls in the signs of Aries and Libra. Aries is ruled by Mars, the god of war. So, there is a pattern in the United Kingdom horoscope linking foreigners and religion to war. It describes what we cannot see – and do not know – what others are trying to hide from us.
I actually photographed the entrance to Chiron House in London (below) some time ago. We will all be affected by this late September cover-up. Watch the United Kingdom and its foreign relations carefully, Sunday-Tuesday.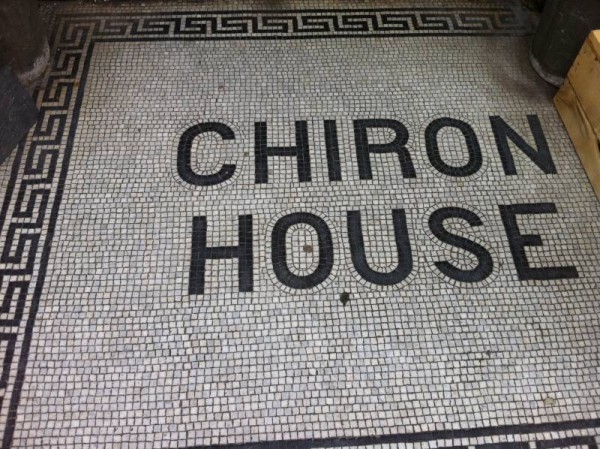 Watching the Moon in Aries at the end of September

This Moon is in Aries, Sunday September 27th through Tuesday, September 29th, in UT time (Universal Time, set for London). It moves in at 7.28pm on Sunday night in that time zone and remains until 6.56pm on Tuesday night. The whole planet will receive this eclipse at different times, within that approximate span of dates.
The Moon stands at 4 Aries and the Sun stands at 4 Libra so if you have anything at 4 degrees in your personal horoscope (if you want one, please become a Premium Member to pick it up) then you are affected. There will be a temporary blind spot, or obscured story, or covered-up episode – which affects whichever house of your horoscope (or life area) contains the elements at 4 degrees. Be sharply aware of that. An eclipse does what it says on the packet. It covers up. It obscures. It blots out. You won't have the full story or complete picture at this time. Of course, there are others around you who also have 4 degree horoscope factors. They are also affected.
China and the United Kingdom have horoscopes  which have checked out with both history and astrology in terms of events, in both countries. They are directly hit by this eclipse. Space does not allow for me to list every nation across the planet which has an eclipse-affected chart, but we should all focus on these two countries, as it affects us all through six degrees. The United Kingdom's Chiron position in Sagittarius (below) speaks directly about homegrown terrorists on British soil and as Sagittarius rules schools and universities, that is the first place to look. It is also about foreign policy, no matter if it involves the European Union, France or China.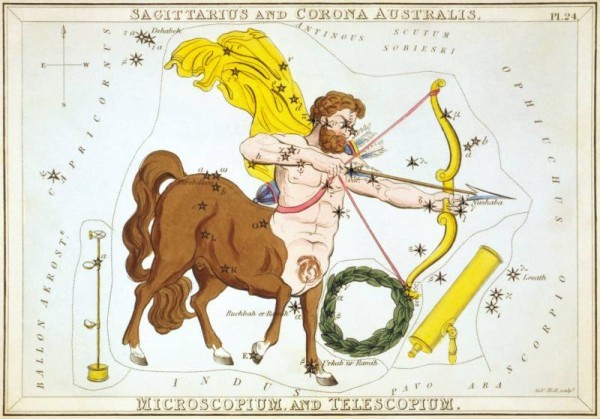 China and the Eclipse
China has Apollo and Minerva at 4 Libra (25th December 1947, 0.00am, Taipei) and between Sunday 27th September and Tuesday 29th September there is a cover-up job going on involving her trading and military partners, but also her biggest military and political enemies.  The USA? Vietnam?  Vietnam has Chiron at 4 Libra in the chart set for 2nd September 1945. Certainly, China is in an unusual situation with the United Kingdom at the moment, thanks to her nuclear ambitions. More on this in a moment.
Greece, Syria and the Eclipse
Greece, in her revolution chart set for 25th March 1821, has Mercury at 4 Aries. Watch Greece in terms of her internet and media, and perhaps her transport and airlines, September 27th, 28th, 29th. Mercury rules communication, information, transportation and travel. In her 'revolutionary' incarnation, Greece will experience a cover-up job, blackout or perhaps a technical failure as Mercury is also retrograde at the end of September 2015.
In an incredible piece of synchronicity, the Greece chart set for democracy on 24th July 1974 shows Pluto conjunct the Moon at 4 Libra. So even in this incarnation of the nation, she shows massive stress on this eclipse. This is about her 'partner' nations but also her opposition; her enemies. Nothing is clear, real or complete in the final week of September 2015.
Syria has Neptune at 4 Libra in the chart set for 1st January 1944 which describes her allies as well as her enemies. This eclipse will obscure what is already a murky, confused and confusing situation.
The United Kingdom and the Eclipse

This is a serious eclipse for the United Kingdom, because she has Chiron at 4 Sagittarius (1st January 1801, 0.00am, London) so there is a cover-up job taking place between Sunday 27th September and Tuesday 29th September with her enemies, both at home and away. There is a major blind spot there.
This United Kingdom horoscope is a bigger concern than the Chinese horoscope, because Saturn is also now in Sagittarius in the world horoscope (ruling foreign people and places, airlines, travel, religion) and so the whole world is now dealing with serious, heavy, reality checks. This eclipse is part of that story. What happens in the United Kingdom Sunday-Tuesday affects all of us.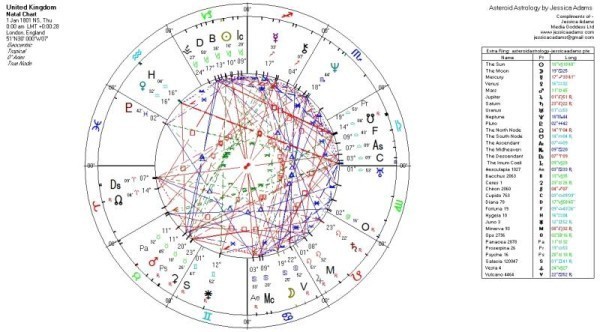 The United Kingdom, The Eclipse and the Karma of The War on Terror

The last time we saw anything major in the world horoscope in Sagittarius, was Pluto in Sagittarius as the Millennium came in. Those intense 9/11 years, through to 2008, were all about the new power of suicide bombers. These were also the years that former British Prime Minister Tony Blair and former American President George W. Bush stood 'shoulder to shoulder' and began what they called, the war on terror. As Saturn goes over Sagittarius, the sign of foreigners and religion, from September 2015 through 2017, it will cross the original number (degree) position of Pluto in these years. There is karma to pay on all sides, according to astrology. This eclipse triggers it. 
If there is one weekend this year that Scotland Yard should be watching in the United Kingdom, it is the weekend of September 26th 2015. However, as eclipses throughout history have corresponded with political intrigue and secretive military moves, we should all be asking harder questions than usual! If you are curious about the meaning of Chiron in the UK horoscope (and your own) and why it matters, you can keep reading here.
The Tetrad – What Were You Doing April 2014, October 2014, April 2015?

This total lunar eclipse is the final of the tetrad (four total lunar eclipses) which fell on April 15th 2014, October 8th 2014, April 4th 2015. It can be illuminating to go back through your diary or e-mail account to see what was circulating in your life, at this times, that is back (either literally, or through degrees of separation) at the end of September 2015. This is where you will find things are obscured in this continuing theme or story in your life.
If we look specifically at the United Kingdom during this tetrad we find these news stories falling right on each eclipse. Note, Birmingham turns up twice. Click on the dates to find the original features in The Guardian and other newspapers.

April 15th, 2014 Eclipse – Police chief condemns appointment of terror officer over 'Islamic schools plot'. Chris Sims, West Midlands chief constable, says appointment of Peter Clarke could stir up community tensions in Birmingham.
Counter-terrorism detectives are continuing to question four men, including one suspected of having links to Islamic State (Isis), on suspicion of plotting a terror attack on Britain.
Six people have been arrested in Dover on suspicion of Syria-related terrorism offences, says West Midlands Police. Five men and one woman in their 20s were detained at about 08:00 BST on Friday in the departure zone of the Kent port, police said on Twitter. Searches have taken place at a number of addresses in Birmingham.
Alarm Bells Over the September 2015 China-England Nuclear Deal

There are already calls from experts for the UK government to cancel this risky new nuclear plant in Somerset. Despite this, George Osborne is in China, signing deals, just three days before a total lunar eclipse – hitting both the Chinese and English horoscopes at exactly 4 degrees. Astrology is ringing big alarm bells.
As I write this on 24th September 2015, George Osborne has pledged a 'golden decade' of co-operation with China, over a £2 billion subsidy for a new atomic planet in Somerset. Partly funded by Beijing. As the actual eclipse cover-up will happen across September 27th, 28th, 29th please track the story then. We should all be asking questions. Plenty of questions. Hard questions. Don't let the peculiar PM David Cameron pig story distract you from real news.
Full story in The Daily Mail here.
The 1963 Eclipse and the Assassination of President Kennedy
Eclipses in any series have a major story to tell. For example, the famous total eclipse of July 19th 1963 in America saw Lee Harvey Oswald leaving one job at the Reily Coffee Company, to take another later – at the book depository where he would later allegedly assassinate President John F. Kennedy. The eclipse happened within 24 hours of Oswald leaving. Some say he was accepting his orders. This is that eclipse, right here, on YouTube.
Why the July 1963 Eclipse Changed America

That 1963 eclipse was one of the most famous in American history. It featured in Peanuts. It starred in the plots of the Stephen King novels, Gerald's Game and Dolores Claiborne. It lends its name to the Mad Men episode 'Seven Twenty Three'. And it accompanied a cover-up job about JFK, according to astrology. It directly hit the US chart.

A 1979 US House Committee inquiry found Kennedy was "probably assassinated as a result of a conspiracy" and that there was a "high probability" a second gunman as well as Oswald fired at the president.
Lee's mistress, Judyth Vary Baker, working alongside him at the Reily Coffee Company on the day he was fired (within 24 hours of the eclipse) claimed both their jobs were covers for U.S. security services work – and that Lee Harvey Oswald, her secret boyfriend, was released to take on his next assignment, in Dallas, Texas, as part of a group plot to assassinate the President. JFK and the Long Cover-Up – How Eclipses Work in Patterns
The eclipse of 1963 was part of a Saros series. Eclipses always work in patterns.
The next one in the 1963 series of eclipses affected Lee Harvey Oswald and his family in the most awful way. His body was exhumed from his coffin in 1981 (the second eclipse was July 31st 1981) in the same year that his mother  Marguerite Claverie Oswald died – they buried her next to Lee.
The next eclipse in this fated cycle was August 11th 1999. That year was crucial to the Kennedy conspiracy theories, as President Bill Clinton received a store of classified documents about Lee's life in Russia, from the government there. The final eclipse in the series is August 21st 2017. Watch this space. In every year of this fated eclipse cycle there has been a cover-up, according to all the laws of astrology.
Putting Eclipses in Context
Any time there's a Blood Moon, a Super Moon, an eclipse or anything else, you'll see a whole lot people on the internet running around like chickens. The sky is not going to fall. However – this is really important – you have to put each eclipse in context. Given that they are always about cover-ups, see where that is occurring, and how it matters to you. Is it relatively harmless, or is it triggering something in your personal chart which is a major issue?
Remember, this end-September eclipse comes in with the Sun at 4 Libra and Moon at 4 Aries. This hits the China and United Kingdom horoscopes. Does it also affect your own horoscope? And what kind of pattern do you have at 4 degrees? That's how you really put the whole astrological prediction together.
I will cover the general Sun Sign side of your eclipse prediction in more detail in your regular weekly horoscope from Monday 28th September, and be on Twitter for general questions you might have. If you are a Premium Member I am happy to answer your personal chart questions in the Comments section below.
All country data from The Book of World Horoscopes by Nicholas Campion, The Wessex Astrologer, 2004.