CHRISTIANITY UNDER THREAT
2016 is not the first year Christianity has been under threat, and it will not be the last. However, writing this on 22nd November 2015, just before Christmas, it's useful to look at the issues and the dates ahead. Where is the threat coming from? Neptune in Pisces (The Fishes, which have always ruled Jesus Christ and the Church) clashing with Saturn in Sagittarius, the sign which rules all religions, across the world.
NEPTUNE IN PISCES SQUARE SATURN IN SAGITTARIUS
The tension, as you might have expected, around Christianity appeared in the final quarter of 2015. Why? Saturn (learning experiences, fear, obstruction) went into Sagittarius, the sign which rules religion and particularly foreign people and places. This can only happen every three decades so this cycle, with Saturn in Sagittarius in late 2015, all of 2016 and 2017, was always going to be serious.
What is new this time round is the fact that Neptune is in Pisces. And Pisces has long been associated with Christianity. Are Neptune and Saturn aligned? No. They are at odds with each other. They form squares in 2016, and more than once. We are going to see all kinds of attacks on the Church. As I write this, a fairly trifling one has occurred. The Odeon cinema chain in Britain has banned an advertisement by the Church of England showing The Lord's Prayer for Christmas.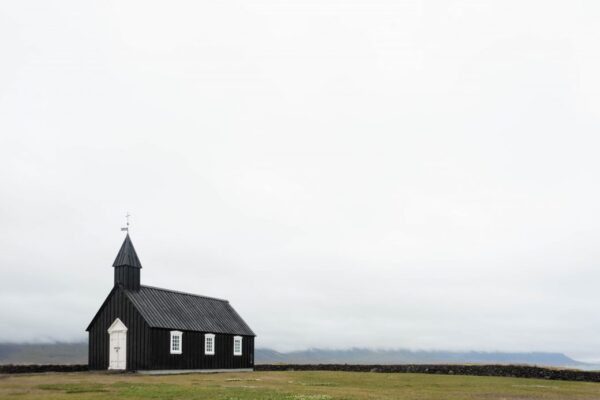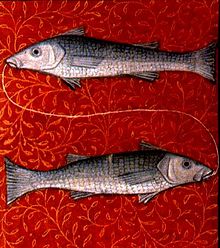 DATES TO WATCH
There's a tremendous churn happening with international travel, the internet and the media as soon as 2016 begins. Why the churn? The two signs ruling short and long-haul flights, great bus and train journeys, newspapers, the worldwide web and social media are clashing. This is weird poetry in astrology but it has happened before. We saw it happen in the year of the Twin Towers attacks. Watch the astrological weather near 7th January, 9th January, 4th March, 16th March, 9th March, 23rd March, 25th March in particular. Why March? Not only do we have a lot of Gemini- Sagittarius conjunctions and oppositions – March also sees the Sun in Pisces, drawing public attention to Christianity. This is when more serious clashes begin to build for later in the year. (Image – Wikimedia Commons). THE FISH
The ichthys symbol (on cars here) shows the profile of a fish. It was used by early Christians as a secret meeting symbol. Carl Jung, that great thinker and devotee of astrology, developed material based on The Age of Pisces, which he believed mirrored the movement of the Spring Equinox Point through the two fishes of Pisces. Maggie Hyde is the great authority on this, and you can read more of her work here. 
With his Age of Pisces material, Jung's looked at Christianity in the context of the movement of the Spring Equinox Point through the two fishes of Pisces.
Maggie Hyde writes: "Christ and the Church have always been associated with fish symbolism – the disciples were called 'piscisculi', little fishes, and many were fishermen…Beginning with the star Al Rischa, the knot which joins the cords of the two fish of Pisces, Jung shows how the Spring Equinox point fell at 0 Pisces, conjunct Al Rischa, around the time of the birth of Christ."
Of course, several of Jesus' twelve Apostles were fishermen.  At the feeding of the five thousand, a boy is brought to Jesus with "five small loaves and two fish. Below, is an ancient engraving of the Christian fishes, which mirror the fishes of Pisces in the horoscope.
MORE DATES TO WATCH IN 2016 You would have to expect that in March 2016 the actual institutions of Christianity – the cathedrals and churches – are either going to be under structural threat, financial threat or darker challenges in 2016. Being aware is what astrology is all about so its' good that we know this ahead of time, as I write this in November 2015. Going on from March, the next really major concern is the direct clash from Saturn at 12 Sagittarius to Neptune at 12 Pisces on the 18th June 2016. What happens on, or close to, 18th June is the first serious threat for the Christian church worldwide in a very long time. Where will it come from? Sagittarius rules universities and colleges; academics, students and teachers; foreign religion; travel and travellers. Faith will be tested. Much soul-searching will take place.
This is followed by another clash between Saturn at 10 Sagittarius and Neptune at 10 Pisces on the 10th September, which may be felt a day either side. This is of course the anniversary of the 9/11 terrorist attacks, which unfortunately I saw happen in Greenwich Village, New York, all those years ago. It's just common sense to be aware of the anniversary.
SATURN IN SAGITTARIUS TRINE URANUS IN ARIES
The Neptune in Pisces/Saturn in Sagittarius squares then finish for the year, but we do end on a dramatic note on Christmas Day itself, 25th December 2016. On that day, Uranus at 20 Aries will trine Saturn at 20 Sagittarius.
Now the story changes. We still have the difficulty and challenge of Saturn in Sagittarius, the sign which rules religion, universities and colleges, travel and travellers, foreign people and places. However, we now have it allied to Uranus in Aries, which is revolutionary, explosive, radical and quite a new force in the year. It simply has not been tied up like this to Saturn in this particular way, in our living memory. Uranus in Aries is a deep concern.
It is so typical of astrology that these crucial dates in the ephemeris, near the anniversary of 9/11 and also Christmas Day itself, should be tied to big events on the regular calendar! Time to be sharply aware, and to remind ourselves of what Uranus in Aries means. The truth is, some people do find violence liberating. That's a direct translation of this in astrological terms.
Christianity has survived almost anything that fate can throw at it. St. Paul's Cathedral survived the Blitz. What we have here in 2016 is a serious year of  unprecedented challenge, though. If you want to go more deeply into the meaning of all this, look at the headlines from science that we are bound to see this year- not so much about the ordinary world of classical objects – but the very new frontier science exploring reality. This is where there will be huge tension between scientists and believers, but also incredible revelations. If we are going to look at religion, spirituality, Christianity and the rest then we also need to address what is real. 2016 will be a big year for that. What is real? Who is real? How does our perception of 'reality' affect everything we do, as believers or non-believers?
I always watch the events of the Saturn ingress – when he moves into a new sign – to watch where the cycles might hit. The Pope toured America just as Saturn went into Sagittarius. The Vatican will play a major part in this 2016 story about Christianity and some very new and difficult challenges.