David Bowie has a B-rated astrology chart, so the houses may not be accurate. However, the planets, points and heavenly bodies still tell a good story.
And this is also a performer who has done more for astronomy than anyone else in two centuries (although we might assume Bowie has never had an astrologer; there has never been a birth time for him).
Mr Bowie's career is like a NASA inventory.  Best known for Space Oddity (1969), featuring spaceman Major Tom, who also turns up in Ashes to Ashes – he is also famous as The Man Who Fell to Earth (1976). In an incredible piece of synchronicity for astrologers, that year Bowie also won a Saturn Award for Best Actor. Saturn was in Leo at the time. And Bowie had his Saturn Return.
Mr Bowie's brilliantly talented son Duncan Jones (born 30 May 1971) continued the astronomical fixation with his hit film, Moon (2009). When he was born, Bowie's Sun at 17 Capricorn (describing his role as father) was trined by the transiting Sun.
Planets, planets, everywhere, in the Bowie life story and horoscope.
A Different Way of Seeing the World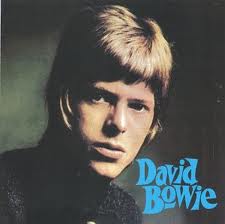 Mr Bowie's eye was injured at school in 1962 leaving him with faulty depth perception. Neptune is the planet to be associated with distorted perspective (it rules underwater vision) and all kinds of depth. It's at 10 Libra in his horoscope, very close to a complex pattern at 11 degrees that makes him a natural traveller, explorer and wanderer. The eye injury in 1962 coincided with Saturn at 10 and 11 Aquarius, triggering the whole pattern.
Brixton, Berlin, New York, China Girl
The 11 degree pattern in Sagittarius that locks into the 1962 accident (and is triggered, symbolically, throughout Bowie's life) is the biggest feature in his chart. Have a look at the horoscope here (click to enlarge). The source is Solar Fire.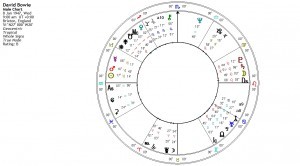 Just look at that Sagittarius chart signature. The word 'jetsetter' sounds positively quaint in the 21st century but Bowie was one of the first musicians to live the life. If he had been a Brixton boy centuries ago, he might have committed a crime just in order to be transported to Australia.
You would expect Bowie to have a Sagittarius chart signature (the sign of the traveller) and in this horoscope the handwriting goes all over the horoscope.
Venus, the South Node, Juno and the Wheel of Fortune are all in Sagittarius.  Significantly, the South Node and Juno are exactly conjunct at 11 Sagittarius and the North Node at 11 Gemini pulls in the opposite direction.
Juno is about commitment. This is someone who 'marries' particular cities, countries and cultures.
Bowie left Britain for the US in 1974, a daring move at the time. In 1976 he famously moved to Berlin. In 1983 he released Let's Dance with an Australian Aboriginal couple in his video and had a huge hit with China Girl. And of course, Bowie is married to the beautiful world citizen Iman.
Remaking Marriage in the 20th Century
David married Angie Bowie on March 19, 1970. And divorced on February 8, 1980. Uranus was in Libra in 1970 and Pluto was in Libra in 1980. This unconventional marriage (bisexuality was part of the deal) and the high-profile divorce, resonated with a generation. Sometimes famous people help the entire planet work through issues – these two did.
The world had the revolution and transformation planets, Uranus and Pluto in Libra in those years, and they marked changes in marital law all over the world and a growing movement for gay, lesbian, transgender and bisexual rights. In its own way, the Bowie marriage was an advertisement for issues the whole planet was dealing with, from no-fault divorce to sexual liberation.
Libra has long been associated with husbands and wives. Love and sex. Commitment and partnership.
Bowie's daughter with current wife Iman, who he married in 1992 (when Jupiter was in Libra!) is named Alexandria and was born on August 15, 2000. Children often inherit their parents' horoscopes and Bowie's daughter has Pluto at 10 Sagittarius, tied into that 'explorer' signature in his own chart, examined above.
No Knighthood, Thanks
Mr Bowie was born with Chiron at 6 Scorpio square Saturn at 6 Leo, the sign ruling royalty and aristocracy. He turned down a knighthood in 2003, during Jupiter's long retrograde in Leo. Is one ever asked again? Jupiter's next stint in regal Leo is 2014; perhaps another kind of enormous honour is in store.
Bowie in December 2012 and Beyond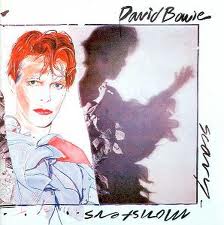 Saturn is moving through Scorpio at 6 degrees as December begins (I am writing this on November 29th, 2012). The planet of reality checks and learning experiences is square Bowie's natal Saturn at 6 Leo and will return there in May 2013.
Pluto is at 8 Capricorn in December 2012, exactly conjunct Bowie's Mercury. This is significant as it can only happen around every 240 years. So let's focus on the Pluto transit.
Pluto Conjunct Mercury 2012-2013
What does it mean to have Mercury in Capricorn? The direct translation is this – 'your voice is your career'. To this, an astrologer might add 'your lyrics are your success story' and 'your media presence is your empire.'
This is particularly true if Mercury in the horoscope is allowed to work without squares or oppositions, and that is the case in Mr Bowie's chart. It's been there all his life.
What happens when Pluto comes along, though? This planet has been conjunct Bowie's Mercury at intervals in 2012 and it looks as though the pattern peaks in intensity in December 2012 and January 2013. One of the reasons for this is Saturn's move to 8 Scorpio near Christmas.
This is an unprecedented pattern in Bowie's horoscope and life.
The issue may literally be his voice – recorded or otherwise.
BBC6 recently ran a profile on Bowie; astrologically speaking, 2012 was not the time to do it! Anyone who finds themselves being summed up on BBC Radio when Pluto conjuncts their Mercury is unlikely to find it particularly straightforward or easy (the series is here).
More symbolically, it is Mr Bowie's 'voice' which is under heavy transits from Pluto and Saturn. Thus, his ability to articulate his opinions and ideas. His freedom of speech.
In the chart of a non-famous person, this might be an issue about the Speaker's Corner conditions at Hyde Park, or a letter to the local newspaper. It might be about one's ability to speak one's truth – either in print, or face to face. Or of course, on the internet.
In the horoscope of an icon created by global media, this has bigger implications. It's about the press, pure and simple. And perhaps, the world of publishing. For someone who was made by the media and the internet, this Pluto transit is essentially about the media and internet, too.
Pluto conjunct Mercury is about what you say, and what is said about you. And what you write, and what is written about you. And there are issues about power. Control. Dominance.
If you were born with Mercury at 8 Capricorn, you are sharing this transit with Mr Bowie.
If so, in December and January 2013 it is important that you remember your 'voice' as it has been, throughout your life and career, and return to whatever sustains you. There will be some intense people, organisations or situations to deal with, as Pluto and Saturn visit your horoscope. The key is to lean hard on aspects of your mind, voice, opinions and ideas which have served you faithfully all your life and remain rock-solid, no matter what else is happening to you. The intensity of the situation will put you strongly in touch with your own ideas and opinions, and the best way to articulate them. Perhaps even record them for posterity.
Chiron and Saturn in Bowie's Horoscope
Finally, transiting Chiron at 5-6 Pisces in December 2012 and January 2013 will quincunx  Bowie's natal Saturn in Leo.
It's worth looking at this Leo side of his personality and destiny again. This is someone who turned down a knighthood, but is still 'royalty' on some other level. Kate Bush once arranged an album cover shoot showing herself dressed in a lion costume. Elvis Costello has been photographed with a crown. We have never seen images of Bowie like this, but somewhere inside him, there is a strong inner 'king' figure wearing a lion suit, and from Christmas into early 2013, it comes alive. Another image might be Aslan from The Lion, the Witch and the Wardrobe by C.S.Lewis.
There is tremendous dignity in Bowie; it's written in his chart and it shows clearly in everything he says and does. What happens over the American winter reminds us of the pros and cons of being the venerable Lion King of rock.
filed November 29, 2012