Mercury Retrograde, including the crucial shadow phases, affects the China economy directly between 14th April and 7th June 2016. It also zaps the United Kingdom cash horoscope. This matters to the entire world economy because Mercury moves backwards and forwards in Taurus, the sign that rules all our currency exchange rates and world sharemarkets too. Expect chaos, which then corrects itself. To quote Clive Dunn in the original Dad's Army, 'Don't panic! Don't panic!' In fact, some canny investors are going to do very nicely from this messy cycle. Unless you know what you're doing, though, don't take risks when Mercury is Retrograde. If you have horoscope factors in your personal chart from 14 through 23 Taurus, then there will be a backwards-forwards issue affecting your house, money, apartment, business interests, possessions, charity or company from 14th April through 7th June. Read the fine print. Get things in writing. Have Plan B. Allow for delays, changes, reversals.
Occupy Wall Street and the Taurus Mercury Retrograde
You remember the tent occupation of Wall Street? It was symbolised by this poster and the hashtag 'Occupy Wall Street' on Twitter, and of course the bull is taking centre stage. What happens when Mercury messes around in the sign of Taurus the Bull? Well, I am sure you realise that May Day (1st May) with all its usual protests and activism falls right in the zone. So we can make a prediction right off the bat and say, May Day 2016 is going to seriously affect computers, train, buses, cars and perhaps short-haul flights. All these are ruled by Mercury. It would be an obvious time for hackers to get itchy fingers. Clogged streets or clogged social media – maybe darker problems – seem extremely likely. Back up your stuff and watch the transport updates. THE UNITED KINGDOM ECONOMY TURNS INTO ETON MESS
This is the United Kingdom horoscope, below (click to enlarge). She was founded with Psyche at 20 Taurus and Ceres at 23 Taurus. On the days that Mercury Retrograde sits on 20 Taurus and 23 Taurus, there will be huge uncertainty about the economy and it will probably be linked to China, as her chart also has big Taurus factors. You can click on the chart below to find out more. When will Mercury move to 20 Taurus and 23 Taurus? He is at 20 Taurus on April 20th, May 7th, May 8th so on those dates (or within 24 hours of them) watch the City financial headlines in London. When will he move to 23 Taurus? He is there (allow 24 hours either side) on April 28th, May 1st and June 7th. What will the UK economy and sharemarkets look like? An Eton Mess with custard. But wait. After June 7th the Eton Mess will settle. Click to enlarge the chart.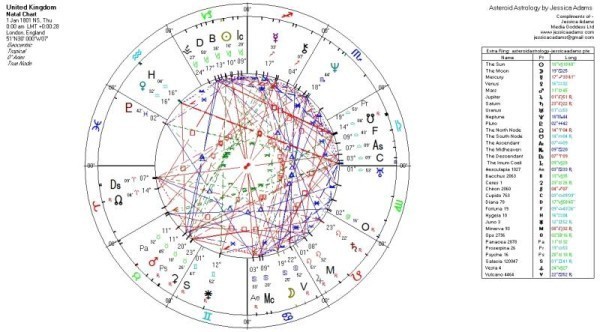 CHINA AND THE MERCURY RETROGRADE CYCLE 14TH APRIL – 7TH JUNE
China is a real concern at this time, because she was founded with Taurus factors right in the zone. Click to enlarge the chart. She has the Moon at 19 Taurus and the South Node at 22 Taurus, opposite the North Node at 22 Scorpio, which rules her global debts. On, or very close to, the dates that Mercury Retrograde hits 19 and then 22 Taurus, we will see Mercury Retrograde in full throttle. You can tell it's a global issue because the UK chart is triggered at 20 and 23 Taurus, within just a day or two of China – so very close to April 20th, May 7th, May 8th so on those dates (or within 24 hours of them) watch the City financial headlines in London. On or close to April 28th, May 1st and June 7th we have financial Chop Suey.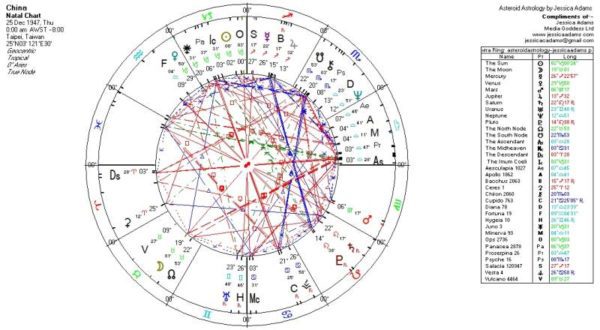 WHAT TO DO ON MERCURY RETROGRADE
I have written a story on this website elsewhere on Mercury Retrograde – and what you can do, as opposed to what you can't do! It's a classic cycle for technical, computer, transport or travel screw-ups as most of us know by now. However, it is very good for reworking content, rethinking plans, reviewing old ideas, rehearsing schemes and basically anything with 're' in front of it. This particular cycle does need special consideration, though, given the whopping impact on China and the United Kingdom and their cash sectors.