Do you feel as if 2016 hasn't really started yet? That you have not yet been able to move on from a 2015 problem? The reason for that is simple. Mars is now in Scorpio, in exactly the same place where Saturn (the planet which times slow, stuck and serious situations) recently lingered. This is why plenty of people are now feeling like this – see Saturn being attacked, below, in a painting by Pietro Liberi.
WHICH AREA OF YOUR LIFE IS STILL STUCK?

The area of your life still stuck is shown by your Sun Sign, below. Sun Sign horoscopes show you the headlines of your life. They give you the short, main story. Here it is –
ARIES Money, business, finance, property, charity, possessions.
TAURUS Partners, former partners, potential partners, enemies.
GEMINI Your body, daily routine, workload, chores, duties.
CANCER Your own and other people's children, serious lovers.
LEO Your home town, house, family, apartment, homeland.
VIRGO The internet, multimedia, publishing, communication.
LIBRA Cashflow, valuable objects, houses, apartments, charity.
SCORPIO Image, reputation, personal appearance, Me agenda.
SAGITTARIUS Secrets, behind the scenes roles, hidden matters.
CAPRICORN Groups, friendships, networks, teams, circles.
AQUARIUS Status, career, unpaid work, university, ambition.
PISCES Travel, foreigners, internet, publishing, education.
GET THE TIMING RIGHT WITH ASTROLOGY
Here's what you need to know. Saturn, the symbol of all that is hard work in your life – or an endless waiting game – is now out of the Scorpio-ruled area of your horoscope, above. However, he has been swiftly replaced by Mars which is why it feels as if 2016 is a hangover that has not gone away.
Your big, main issue (the one that started the long chain-reaction of events which is with you now) began some time after Saturn entered Scorpio on October 6th 2012. By 2013 you certainly knew about it and no doubt made heavy, important decisions about that area of your life, shown above. In 2014 you kept waiting and working…and waiting and working. By 2015 the cycle was drawing to a close, but although by then you had packed up your main troubles, the arrival of Mars in Scorpio on January 4th 2016, meant that you started the year with new issues to unbox.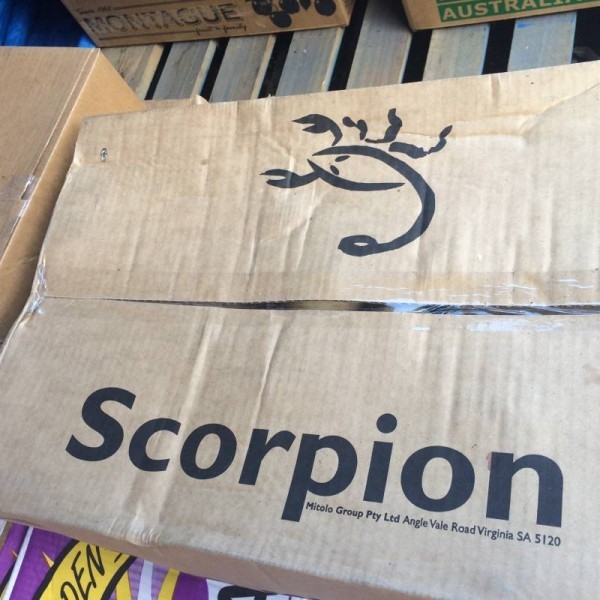 WHEN WILL MARS BE OUT OF SCORPIO?

Mars is the planet which crunches issues, accelerates their resolution and drags things forward, so you can deal with them – immediately. This is why it is so important that you sort everything out, once and for all, while Mars is here. He will finally leave Scorpio on March 6th, and you will be amazed at how one or two last niggling, nagging issues vanish.
If you have Scorpio factors in your personal horoscope then Mars may be sitting on them. He may be conjunct your Mars planets, asteroids, points or angles. What impact is that having on you? It's financial, or it's about your company, property or business. Scorpio rules all these matters in your birth chart, using the Natural House system.
MARS RETROGRADE IN SCORPIO

Once Mars leaves Scorpio on March 6th you will have a long break from the issues listed under your sign (above). This news story is over … almost. Mars will do a very peculiar thing in 2016 and actually return to Scorpio later in the year. Mars Retrograde starts on Saturday 28th May at 29 Scorpio and runs until August 2nd, covering 23 through 29 degrees of the sign. If you have Scorpio horoscope factors at 23, 24, 25, 26, 27, 28, 29 degrees then you will be personally affected by an unfinished story about your money, house, business, charity, possessions, company or apartment.
For all of us, there will be a replay of the action drama we saw as 2016 began. Caution: if you don't want to fight old battles, then do not pursue a fight before March 6th (in relation to the area of life listed under your sign). Why? Because it won't resolve. When Mars returns to Scorpio at exactly the same position he occupied before – after 28th May – you will be going through the motions of an unresolved conflict. If you don't want it,don't pursue it. Do not react in the heat of the moment. Be highly strategic.
THE WORLD'S FINANCIAL HANGOVER
The other hangover we are all experiencing on this crowded planet, is financial. Scorpio rules the sharemarkets and the banks, and the trickle-down effect is on our mortgages. We have started 2016 with extreme financial swings and roundabouts, and yet…the worst is over. According to astrology, now that Saturn has officially left Scorpio, the most slow, stuck, serious cycle in 29 years for the global economy is over.
Saturn is a symbol of fear. In mythology he was the terrified god who ate his own children, lest they take away his authority one day. He was scared of getting old. He was paranoid about the natural course of events – that children usurp and replace their fathers.  That is why Saturn is depicted in so many Renaissance paintings as Father Time, and why you will see this familiar, bearded figure with his scythe, draped over clocks.
What did fear do to our global finances 2012-2015? By the time it hit our hip pockets, it resulted in slashed salaries, disappearing jobs, plummeting shares and a personal impact. Scorpio rules the intensely personal side of money – the 'until death do us part' promise between Husband and Wife, the legacy or will, the mortgage with the bank (the 'mort' in mortgage also spells death). Scorpio reminds us of our financial mortality. It is also about sex. The ultimate sexual business deal is marriage, only equalled by divorce, and since 2012 we have seen the Global Financial Crisis trickle down to affect personal relationships.
The world will have to do its clean-up twice this year. Once, before March 6th. Twice, after May 28th through August 2nd. As this period coincides with Mercury Retrograde in Taurus, the other sharemarket and currency sign, we are looking at a major global financial story, May 28th through June 8th, when we go through the truly unusual retrograde of planets in the two sharemarket signs. Prediction: May 28th through June 8th 2016 will bring chaos on global sharemarkets, when prices will swing up, down and sideways.
DEALING WITH THE MARS HANGOVER
Mars is an entirely different force in astrology, compared to Saturn. We use Saturn to time long, drawn-out, intensely difficult situations that feel tremendously heavy and hard. Mars is the timing device we turn to when we are looking for heat, speed, action and results. It's like your body leaning hard on its immunity and innate ability to repair itself, after a tough time. This is not so much healing from a hangover, as sweating it out.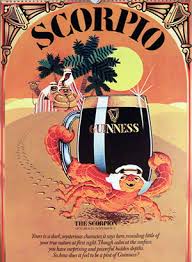 Yes, the Scorpio hangover will run until March – but don't fear that 2016 is just going to be a continuation of 2015. Absolutely not. This is recovery time, when a lot of rapid repair work and results will come, thick and fast.
PANACEA, CUPIDO AND JUNO IN SCORPIO
The other key players in the hangover effect are the asteroids Panacea, Cupido and Juno, also entering the year in Scorpio. Apollo and Diana began 2016 in Scorpio, too.  Panacea is a relative of Jupiter's. Cupido is the son of Venus. Juno is Jupiter's wife. Apollo is Jupiter's son, and Diana is his daughter.
Together, they spell tremendous commitments, passion, independence, leadership, solutions and promises. This is also why the Scorpio house of your chart, which you read about (above) is such a big deal as you go into 2016. This is a detox as much as it's a hangover. Those dramatic global financial headlines will be with us through February, though, so be prepared.
In your own life, bite on the issues ruled by Scorpio in your chart and chew your way through them. You will get through your detox and hangover period in a way that resolves each and every issue you had, hanging over from 2015 or even earlier.
If you do not want to inflame the situation, though, please remember Mars is the symbol of war, battle, competition and contest in the horoscope. He ruled the Roman army. If you want a fight, you will have one on your hands – it's up to you, centurion!
One creative way through the Scorpio hangover, until Mars is out of there in early March, is a ritual. Use a journal to note and draw, with colour to really focus on clearing and detoxing what lingers from last year.

CANDLE RITUALS FOCUS THE MIND
Candle rituals focus the mind wonderfully and allow your mind (you could also call it your soul, spirit or astral body) to roam across time and space and connect with your spirit guides and helpers. Light a candle now and see what comes to you.