Happy Lunar New Year! Around 20% of the world's population will be celebrating Year of the Monkey, replacing Year of the Sheep, on Monday 8th February. That is why it's the real New Year in astrology, as it brings both Eastern and Western horoscopes together.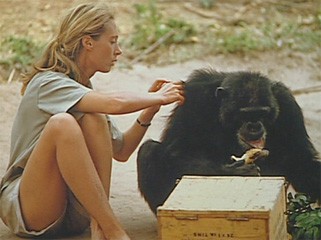 EAST MEETS WEST ASTROLOGY
As the author of astrology predictions for several magazines in Asia over the years, from Vogue Japan, to Cleo Singapore – and now Marie Claire Korea – I have always been amazed at the way Chinese astrology works perfectly with Western astrology as a way of peering into the future.  This kind of "East Meets West' prediction is possible because the Chinese rotate their zodiac signs every 12 years – just as in the West we rotate the cycles of Jupiter every 12 years.
FIVE 2015 PREDICTIONS WHICH CAME TRUE
Over 12 months ago you read five big predictions about 2015 and all it would bring. Here is what happened next…
PREDICTION: "The invention of a new form of contraception which quickly becomes a world favourite."
A male version of the pill is right around the corner, reports The Daily Telegraph.
Vasalgel is a non-hormonal form of male contraceptive which is currently being developed and should soon be approved for sale. It will be the first approved male contraceptive since the condom.
This is the CNN report, on the 'male pill' below. Chinese-Western astrology tells us, it's going to be huge.


PREDICTION: "The closure or suspension of a
major global airline affecting all airports."
As The Daily Mail reported below, 2015 was the year American Airlines planned to close US Airways for good, after more than 75 years of flying.

PREDICTION: "A new social media brand to rival Twitter and Facebook using cutting-edge technology."
As reported in November 2015 this was the new face of Tsu.co which relaunched itself as a group-friendly social media website for the first time. Facebook began deleting millions of links to Tsu immediately, which pays users a percentage of the advertising revenue earned each time they update their status. As The Daily Telegraph (below) reported, Tsu is 'The new social network that Facebook doesn't want you to know about.'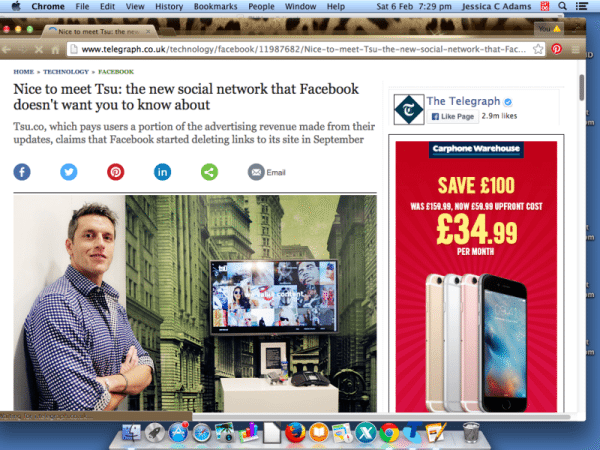 PREDICTION: "
A brand new small car comes on the market and it might just save the planet and industry."
Welcome to the Vegan car. "Tesla revolutionized the electric car and now it's redefined luxury interiors by using these vegan materials, which are both animal- and environmentally friendly," said Anne Brainard, senior corporate liaison and manager of corporate affairs at People for the Ethical Treatment of Animals.
As The New York Times reported in 2015, the new car was a great favourite with PETA and environmentalists.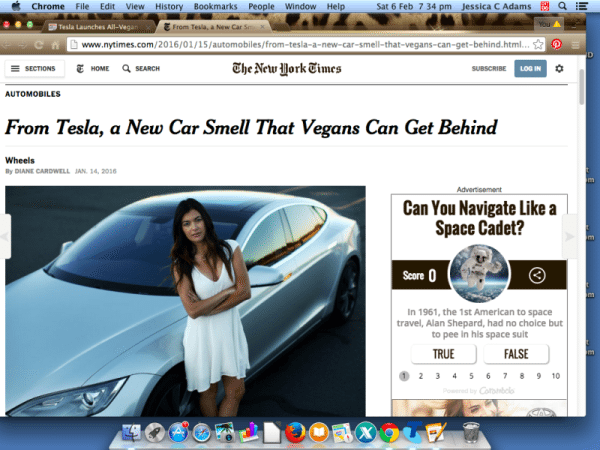 PREDICTION: "The arrival of a new party drug which has a huge impact on the world of music and film."
Year of the Sheep was also about a headline-grabbing new party drug called Flakka, within reach of Hollywood. As Reuters reported in 2015, Flakka was dethroning cocaine in Florida.
2016 – YEAR OF THE MONKEY – YEAR OF THE BODY
In astrology, the Monkey is associated with Virgo, the sign which rules the body. In 2016, we will see Jupiter in Virgo alongside Year of the Monkey. Virgo is associated with extremes of good health – and poor health. It is the sign which rules doctors, drugs, food, healers, drink, sport, fitness and surgery. It rules medical research, too – which of course monkeys have always played their part with, as our closest animal relative.
In Monkey years, we ask questions like this – 'What is good for us? What is bad for us?' We also ask 'How far can we push the human body?' In 2016 we will be obsessed by new discoveries confronting our old views about diet, obesity, wellness, food and drink.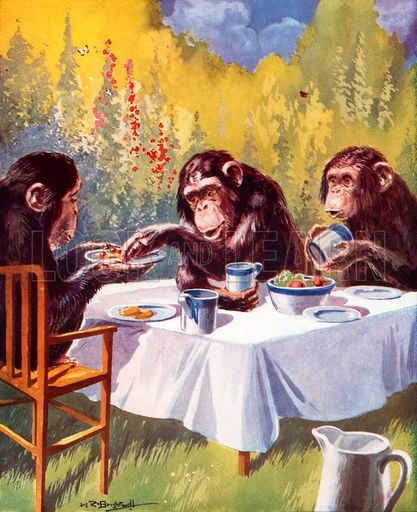 MONKEY YEARS ARE OLYMPICS YEARS
In 2016 we are going to see huge focus on sport and human health. Fitness and medicine. Nutrition. And also, the Body Beautiful. We will take new leaps forward in understanding the connection between mind, body and spirit. Of course, the Olympics helps.
Some of the most memorable and important Summer and Winter Olympic events take place on Monkey years and 2016 is no exception. The Summer Olympics and Paralympics will be held in Rio, Brazil this year.
In another Monkey year (1932), the world was introduced to Tarzan the Ape Man, with Olympic gold medal swimmer Johnny Weissmuller in the title role.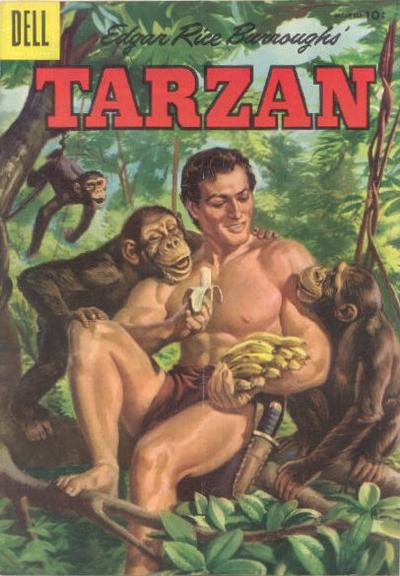 In the same year, the 1932 Winter Olympics opened in Lake Placid, New York. The 1932 Summer Olympics opened in Los Angeles.
The Monkey is not only about Olympic-standard bodies and outstanding sporting prowess. It also reminds us how important public health is – and the medical profession in general. 1956 was a Monkey year and we saw the Asian Flu pandemic originating in China. In 2016 we will also be dealing with the issues of contagion, public health and viruses.
THE 1956 BABIES WHO BECAME FAMOUS MONKEYS
On November 23rd 1956, Shane Gould,  one of the greatest Australian swimmers of all time, was born. The co-creator of the major charity fundraiser Sport Relief, Richard Curtis, was born a few days before, on 8th November 1956. The 'perfect 10' model and actress Bo Derek – blessed with one of the planet's most beautiful bodies – was born on November 20th in the same year. Monkey people are powerfully aware of their bodies, for better or worse – and the human body, full stop.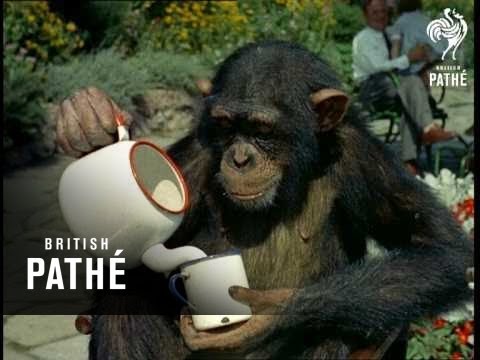 Monkeys reminds us that we can use our bodies as vehicles for success, or alternatively, use our bodies to play out issues about self-sabotage. You can either be a super-fit 1956 Monkey like Martina Navratilova, the Czech-American tennis player born in October, or an addicted actress, as Carrie Fisher (born October 21st 1956) once was. The epileptic singer of Joy Division, Ian Curtis, was born in 1956. His body famously ruled his performance. Tragically, he died in a Monkey year, 1980.
I mentioned the link between Monkey years and the Olympics. Did you know that the mastermind behind the London Olympics opening ceremony, Danny Boyle, is a Monkey, born October 20th 1956? For Australians, of course, 1956 still means the Summer Olympics, held in Melbourne, which put the nation on the map. The Winter Olympics were held in Cortina d'Ampezzo, Italy that year. 
Monkeys do better when they take sport seriously, even if they're not necessarily sporty! Apart from Danny Boyle, the London Olympics ceremony director, we also find Sebastian Coe, Baron Coe, born under the sign of the Monkey. The British athlete was co-ordinator of the London 2012 Olympic Games and born on September 29 1956.
Bjorn Borg, one of the all-time tennis greats, was born on 6th June 1956. Another 'body beautiful', Jerry Hall, was born on 2nd July 1956. Hall was staying on the French Riviera when she was discovered sunbathing on a Saint Tropez beach by a fashion agent.
Monkey actor Tom Hanks, born on July 9th, 1956, found that his career skyrocketed when he turned his attention to sport.  His portrayal of a washed-up baseball legend turned manager in A League of Their Own, made his name in Hollywood. When he turned his attention to other body issues – namely AIDS and its impact on the bodies and souls of a whole generation – he made his role in the film Philadelphia Oscar-worthy.
1944 Monkeys – and Rupert Murdoch
The 1944 Summer Olympics, scheduled for London and the February Winter Olympics scheduled for Cortina d'Ampezzo in Italy were postponed that year, because of the war.
It was the year Rupert Murdoch's first Monkey partner was born (he holds an uncanny attraction for them). Anna Murdoch, as she became, arrived on 30th June 1944.  Jerry Hall, who I've mentioned (above) is the third in a trio of Monkey women drawn to Mr. Murdoch. The middle Monkey in all of this is Wendy Deng. Born Deng Wenge (邓文革) on December 28th 1968 she also followed a typical Monkey path – training in medicine – before abandoning it for media and fame with Rupert Murdoch.  In 1985, at age 16, Wendy Deng enrolled in Guangzhou Medical College. It is interesting that Mr. Murdoch's marriage to Monkey Jerry Hall will take place in a Monkey year.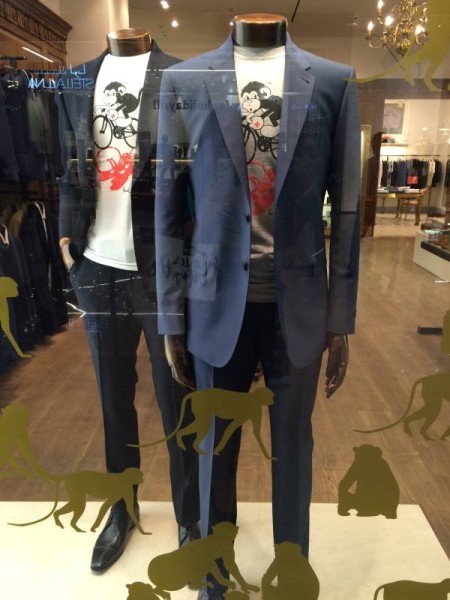 1968 Monkeys and Body Issues
Women who pursue the body beautiful are notable on the list of 1968 Monkeys, like Helena Christensen the Danish model. Beyond the body beautiful, they also do better in life when they pursue health issues on a broad, global scale.
Lucy Liu was born on December 2nd 1968 in Jackson Heights, Queens, New York City, New York. She has teamed up with Heinz to combat the widespread global health threat of iron deficiency anemia and vitamin and mineral malnutrition among infants and children in the developing world.
In 1991 Liu underwent surgery after a breast cancer scare and became an activist for the cause.
Kylie Minogue was also diagnosed with breast cancer in 2005. Minogue was awarded an honorary Doctor of Health Science (D.H.Sc.) degree by Anglia Ruskin University for her work in raising awareness for breast cancer. She was born on 28th May 1968. Her body is her career, as it powers her stagecraft,  but Kylie's Monkey destiny took her in a dramatically different direction, helping public health awareness,  just like Lucy Liu.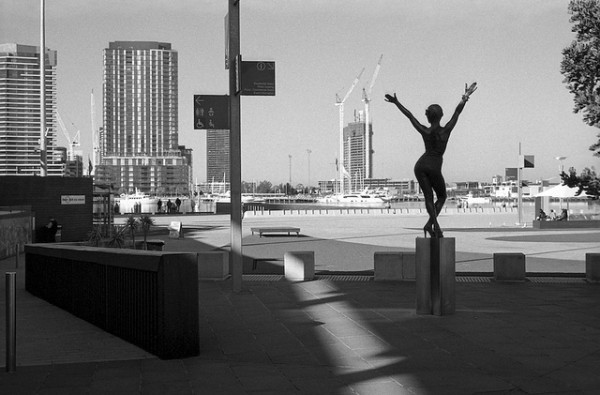 Minogue was born in a Monkey year, when surgeons at the Hôpital de la Pitié, Paris, perform Europe's first heart transplant, on Clovis Roblain. These years are often notable for major medical breakthroughs, alongside huge sporting achievements in the Olympics – proving to us all that the human body can do more than we suspect.
Blur frontman Damon Albarn is another Monkey with an Olympics connection. Blur famously headlined a show at Hyde Park for the 2012 Summer Olympics closing ceremony.
Together with Tank Girl creator Jamie Hewlett, Albarn is part of the virtual band Gorillaz. He is also one of the creative forces behind the opera,  Monkey: Journey to the West. Albarn clearly takes his Monkey birth sign seriously.
A lot of famous Monkeys were born in 1968 – but it was also  the year that the first International Special Olympics Summer Games were held at Soldier Field in Chicago, Ill, with about 1,000 athletes with intellectual disabilities. The 1968 Winter Olympics were held in Grenoble, France, the same year.
1980 Monkeys
The 1980 Winter Olympics opened in Lake Placid, New York as the Monkey year took hold, although U.S. President Jimmy Carter announced that the United States would boycott the 1980 Summer Olympics in Moscow. This raises a typical Monkey issue – sport before people? The body matters, and so does humanity's best attempts to push the body to new limits (and new Olympic records) – but at what price?

That year also saw the first commercial MRI whole body scanner manufactured by Oxford Instruments for installation at Hammersmith Hospital, London.
1992 Monkey Events from AIDS to Wimbledon
The Freddie Mercury Tribute Concert, held at Wembley Stadium, was televised live to over 1 billion people and raised millions of dollars for AIDS research in 1992, a Monkey year. The world also saw the 1992 Winter Olympics in Albertville.
Steffi Graf won the 1992 Wimbledon Championships – Women's Singles. On July 5, Andre Agassi won the 1992 Wimbledon Championships – Men's Singles.
It was also the year that  The Food and Drug Administration approved Depo Provera for use as a contraceptive in the USA. This decision changed women's bodies forever, across the planet.

For a full list of Monkey years, please visit this website.
By the way, did you know that the most-viewed primate advertisement of all time was for…chocolate? Even when it's for fun, gorillas, chimpanzees and monkeys remind us, it's all about our bodies and what we put into them (or do to them)!
Cadbury's Clip YouTube
Until 27th January 2017, the Monkey rules. Gung Hay Fat Choy! If you are a Premium Member, a special feature on your personal Chinese zodiac sign and all your predictions for the New Lunar Year will arrive on Monday 8th February, when the New Moon resets your Asian horoscope in a brand new direction. See you for more Chinese astrology, then.