Back in July 2015, on this website, you read an astrology prediction about a Brexit, or British exit from the European Union. The story, GOODBYE EU, was about Greece (who will quit eventually) but in this story I also predicted Britain would go.
What we lacked at the time was a referendum date, but we have it now – Britain will vote to leave the EU on 23rd June, 2016. That makes the prediction firmer.
The 'Stay' vote is beating the 'Go' vote according to newspaper polls at 22nd February 2016, but there are vast numbers of 'not sure' and they will decide the outcome. The horoscope on the day is very sure, though. Uranus rules the vote. There is a rare conjunction with Ceres, which is always about demotion and promotion. (She was promoted in 2006, the year they threw Pluto out of the solar system).
BORIS JOHNSON, DAVID CAMERON AND UKIP

How on earth can astrology forecast this far into the future when we don't have good, firm birth times for the major players, Boris Johnson, David Cameron and Nigel Farage from UKIP?
This is where you have to stick your neck out! No proper AA birth times means astrologers have to go to the UK charts, set for 1066 and 1801.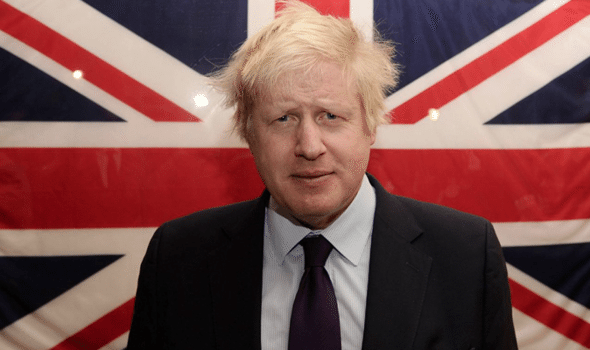 At least we know the Sun Signs of all three players. Boris Johnson is a media-mad Gemini, Prime Minister David Cameron is a diplomatic Libra and Nigel Farage is a fearless Aries. We do have a timed birth chart for Nicola Sturgeon, though.
She is boxing clever. She says if Britain leaves the E.U. then Scotland will go to another referendum on independence. You may remember the prediction here about Scotland (that it would vote NO then YES eventually). Nicola Sturgeon is in the peculiar position of having a party which wants to stay in the EU, at the same time that its greatest wish (independence from Westminster) can only come if the whole kingdom votes to leave the EU!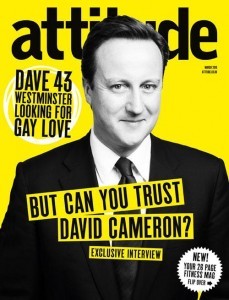 It was possible to predict a Brexit as long ago as July last year based on the transits of Uranus, the planet of revolution, freedom, rebellion and 'new, new, new' and sure enough, it's the main factor as the country approaches the referendum.
UKIP even has that Uranian word 'independence' wired into its name. It also won a massive 3.8 million votes in the election, which shows how one single issue dominates British hearts and minds. People are saying 'No' and it's 'No' which is the Uranian key word.
REBELLION, REVOLUTION, FREEDOM, INDIE BRITAIN

The final week of April is dramatic and decisive for the push towards a Brexit. It is foreshadowed by events near Friday 4th March when Uranus conjuncts Bacchus in Aries. Uranus is all about that electrifying moment when people realise they are edging closer to freedom. Bacchus is basically a great bit party. That's a remarkable, champagned-fuelled weekend for fans of Indie Britain. It's a political party, party!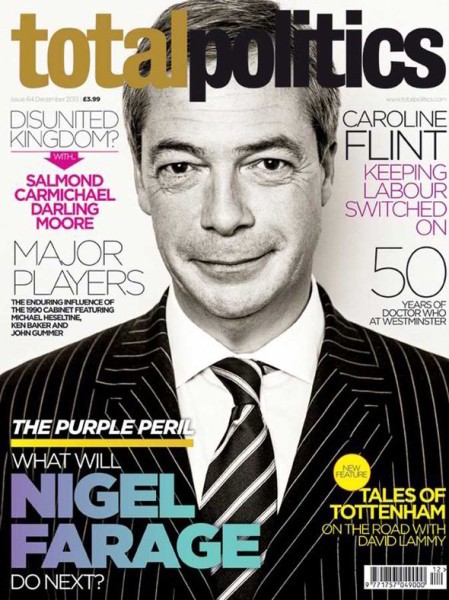 It all heats up after Sunday 20th March when the Sun enters Aries, alongside Uranus for the first time in 12 months. After Tuesday 22nd March Mercury enters Aries.
Cue big press announcements and breakthrough headlines. What is really crucial, though, is the lunar eclipse at Full Moon on Wednesday 23rd March. That is a cover-up job which is going to skew the results quite a lot. It falls with the Sun in Aries and Moon in Libra, David Cameron's sign.
On Thursday 31st March we find Mercury conjunct Uranus in Aries, and at that point we'll see more Tory defections towards UKIP or just towards a Conservative Brexit lobby. David Cameron has a serious battle on his hands now and particularly with Boris Johnson, who some in the media muse might be Prime Minister one day.
April as a whole is about overturning the walls and breaking free from chains which is how some see the E.U. which rules the country from afar. After 5th April when Venus joins Uranus in Aries, there will be one rather glamorous woman – a professional seductress, like an actress or singer – who comes centre-stage for Indie Britain. Venus also rules romance, of course, so there may also be quite a prominent, loved-up couple who take the headlines.
The New Moon on 7th April is the fresh start that people have been waiting for.
Here is the 1066 chart and the 1801 chart for the United Kingdom in two incarnations. What amazes me about both charts is that they share factors at 23 degrees, or very close to it. On referendum day we have a rare pattern involving Uranus (revolution) at 23 degrees.
The United Kingdom was 'born' or founded in 1801, with these placements –
Vulcano 22 Cancer
Saturn 23 Leo
Ceres 23 Taurus
In 1066 in an even earlier incarnation, the country had these placements –
Ascendant 22 Aries
Descendant 22 Libra
Neptune 22 Taurus
Juno 22 Capricorn
MORE CHARTS FOR BRITAIN, THE UK AND ENGLAND
Nicholas Campion's legendary Book of World Horoscopes (The Wessex Astrologer) has even more horoscopes for the island in all her many incarnations. All of them have triggers at 23 degrees or very close by. This nation is ancient. Its castles and underground tunnels still stand from the days she was fighting France centuries ago – and Germany as recently as the Second World War. If you want to see what 'old' England is likely to do, on E.U. Referendum Day, then you need to check those crumbling parchment papers. All of them show triggers for that day in June 2016.
The result is almost irrelevant. There is an historic push for independence after 23rd June which will only increase in momentum as Uranus, the planet of revolution, goes to 23 degrees again in September 2016, October 2016, March 2017 and April 2017, almost one year later.
If the result is 'Goodbye EU' in June 2016 the revolution will only gain in heat, energy and power and it's going to bring in Scotland, headed for Indie status. If for any reason the result is 'Stay' in June 2016 then nobody will accept it. This is not the end. If anything, it will only add to the push for independence, later.
The horoscopes tell the story.
Uranus at 23 Aries conjuncts Ceres at 23 Aries on E.U. Referendum Day, just before lunch.
When Pluto reaches 23 degrees of Capricorn in April 2019, semi-sextile Jupiter at 23 degrees of Sagittarius, all remaining attachments to the E.U. are utterly gone. This very specifically includes any ghostly traces of old Euro trading as by then we are into the radical currency cycle started by Uranus in Taurus, the money sign and the Euro is on its last legs, if not only history…but that's another story!
UK INDEPENDENCE HOROSCOPE
21st March 0287
05.05 LMT LONDON
Moon 23 Scorpio, Jupiter 24 Scorpio
UK INDEPENDENCE HOROSCOPE (2)
20th March 0410
00.10 LMT LONDON
Uranus 23 Aquarius

UK UNIFICATION CHART
12th July 0927
12.00 LMT EAMONT
Moon 23 Scorpio, Sun 23 Cancer, Uranus 22 Aries
UK – ENGLAND – EDGAR
11th May 0973
12.00 LMT, BATH
Jupiter 23 Virgo
BATTLE OF HASTINGS
14th October 1066, 5.28pm LMT SENIAC, NEAR HASTINGS
Uranus 24 Sagittarius, Neptune 24 Taurus
UK HOUSE OF COMMONS
20th January 1265 12.00 LMT, LONDON
Mars 23 Taurus
UK – ENGLAND – SCOTLAND – DYNASTY
3rd April 1603, 1.30am LMT, RICHMOND
Mercury 24 Aries
UK-ENGLAND-REPUBLIC
27th March 1649, 12.00LMT LONDON
Moon 23 Virgo, Mercury 24 Aries
UK GLORIOUS REVOLUTION
23rd February 1689
10.00am LMT WESTMINSTER
Moon 22 Aries, Pluto 23 Cancer
UK – GREAT BRITAIN
12th May 1707
00.00 LMT WESTMINSTER
Neptune 22 Aries
UK REORGANISATION
7th December 1922
3.28PM, WESTMINSTER
Moon 23 Cancer
The last horoscope above, reflects the Britain of Winston Churchill (below). It shows the moment that, to quote Nick Campion, 'the greater part of Ireland became independent and the UK was renamed the United Kingdom of Great Britain and Northern Ireland.' Just look at that fiercely patriotic Cancer Moon at 23 degrees. When the nation votes to leave the E.U. on 23rd June 2016, Uranus and Ceres will be at 23 Aries, exactly square that Moon position. This is like two express trains meeting at cross-angles and one of them is not going to stop, until it gets its way.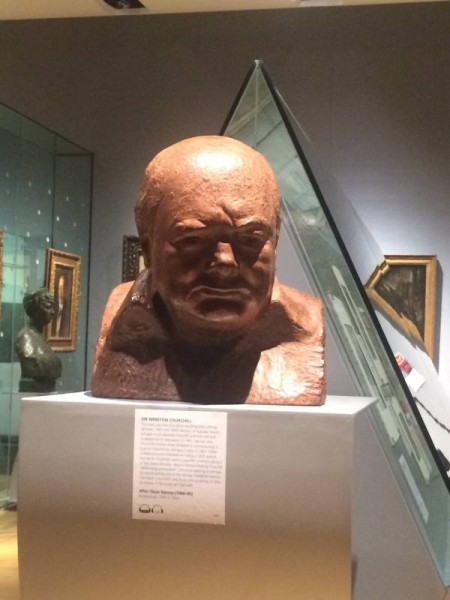 POLITICS, POLITICS, POLITICS
Without AA data we can only use the Sun signs of Farage, Johnson and Cameron to look at the political fall-out of a Brexit. What we can see for Nigel Farage in the final week of March and throughout April is a relaunch. Gone is the old wardrobe. In comes a stylist. Out goes old Nigel, in comes new Nigel. (The Uranus in Aries transits are about his image).
Boris Johnson has the same wild winds blowing through his Eleventh House which rules friends and the group. In other words, the Tories and his old university chums. This is a full-scale rebellion. The final week of March and all of April will radically alter the Conservative Party and there will be rebellions which excite Boris as much as they fracture the old group.
Prime Minister David Cameron has all this action in his Seventh House of enemies, opponents and rivals. Even though the results won't be known until June, the final week of March and all of April will be full of the most hair-raising battles and big wow-factor twists and turns, involving those who are against him. Boris, of course, is first on the list.
REFERENDUM DAY TRANSITS AND TRENDS
Prime Minister David Cameron could have chosen any day at all, for a referendum on independence. He chose June 23rd and the deed is done.
What can we tell about the day? Well, as we go into the early hours of the morning, Mercury at 16 Gemini is conjunct Vesta at at 16 Gemini. That's David Cameron surrounded by a group of women, either within his party, or within the European Union. Just after this, Apollo, the sign of leadership, enters Gemini too.
Boris Johnson, with his Sun in Gemini, quickly becomes man of the moment.
After this, seething, fermenting, powerful, overheated Vulcano enters Cancer, the sign of patriotism and nationalism. That's a pretty striking omen.
The stand-out aspect of the day is at 12.06, just before lunch, when Uranus at 23 Aries conjuncts Ceres at 23 Aries, as we've seen (above). Conjunctions are rare events at the best of times, but this one is historic.
Why don't astrologers use Ceres more often? Because they are often reading an Ephemeris which has not been properly updated since 1982. In other words, Ceres (reclassified in 2006) is not in it. How much does Ceres matter in prediction? Well, she's Pluto's Mother-In-Law. Put it that way.
Uranus was discovered in 1781 when the Americans beat the British in their war of independence. In that year, the French also took the first step towards revolution and independence – and in Britain the major bridge of the Industrial revolution was built.
Ceres is about sharing, compromising and dividing power. It is about dividing time, energy and resources between two or three players. She was found in the same year that The Four Seasons debuted. She rules share policies so that everyone has to take their turn at Winter, Summer, Spring and Autumn. She was huge in the horoscopes of European nations after the Second World War and the division of Germany. This Brexit referendum is a carve-up not only for the EU but also for the Tories and indeed – the relationship between UKIP and the Tories, too.
If it does not happen on June 23rd 2016 it will happen eventually. You can't ignore Uranus conjunct Ceres! Which other planets are at 23 degrees on the 23rd? Mars is stuck there at 23 Scorpio. Mars Retrograde spells anger. Protests. Demonstrations. Riots. This is explosive stuff. Ceres herself is a symbol for deep emotion.
Uranus favours the new. In mythology he was the father of Saturn, who rebelled against him, castrated him (lopping off his penis and testicles with his scythe) and then brought his liberated brothers and sisters with him. The new world which resulted saw the birth of Venus, among others.
When he was discovered in Bath in 1781 the whole sky changed. So did astrology. Uranus is about extreme, radical departures from the old and the breaking away from tradition, convention, the past and all the rest. At six minutes past noon on referendum day, that Brexit is announcing itself in horoscopes up and down the land, as Uranus conjuncts Ceres. And that day or another day in the not-so-distant future, that is a clear signal for rebellion against the E.U.

STORMY WEATHER
Expect wild electrical storms in the final week of June and into the first two weeks of July. Forked lightning, powerful thunder and purple skies. Uranus tends to announce himself through nature and he is associated with two kinds of lightning, both forked and sheet, which seem certain to light up the sky over Britain as she votes for freedom from Brussels' rules and the excitement of a Brexit. Isn't astrology fun?
Without accurate AA (Rodden Rated) birth times for Prime Minister David Cameron, Boris Johnson and Nigel Farage it is impossible to predict their individual fortunes – but the two British charts for 1066 and 1801 are saying, June 23rd 2016 sees the biggest push for independence in years.
One way or another, Britain will be out of the E.U. sooner or later. And Scotland is also on her way to Indie status. Greece will join them, at some point.
This is a good test for astrology and astrologers. Can we call the future without AA-rated birth times? Are the national charts for the United Kingdom enough? And most of all, is it time that our entire profession began using Ceres, the potent dwarf planet who was promoted to equal status with Pluto in 2006?