TOTAL CAREER TRANSFORMATION 2008-2024
What happens when Pluto (transformation) goes through Capricorn (corporations) for sixteen years? Big business is completely changed, and that directly or indirectly affects your own work. The days of one job for life are well and truly over.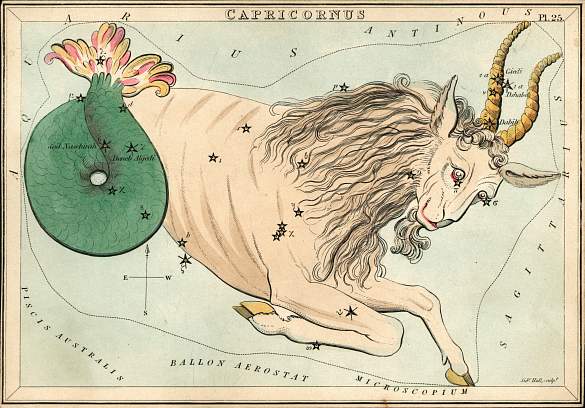 DATES FOR PLUTO IN CAPRICORN
Pluto moved into Capricorn in 2008 and stays to 2024.
January 27th 2008 to June 14th 2008
November 28th 2008 to January 21st 2024
September 3rd 2024 to November 19th 2024
HOW YOU ARE PERSONALLY AFFECTED
Look up your birth chart below. If you have birth chart factors in Capricorn then Pluto will conjunct, or sit on, those factors – bringing a year of job change for you. There will probably be demotions and promotions, which Pluto rules. He himself was demoted in 2006 by astronomers and his mother-in-law in Roman mythology, Ceres, was promoted at the same time.
In 2016 Pluto moves between 14, 15, 16, 17 degrees of Capricorn. If you have horoscope factors in that sign, matching those numbers, then you can expect to see a reshuffle in your chosen workplace, industry, field, business or profession.
This will either directly impact you, or have an effect on the way you work through six degrees of separation.
If you were born with Capricorn factors at 13, 14, 15 degrees this happened to you, back in 2015 (although if you have them at 14 and 15 the process continues in 2016).
If you have Capricorn factors from 0-13 then this change in the balance of power in your chosen profession, industry or field is now history. It's behind you.
[contentblock id=show-chart]
HOW TO USE PLUTO IN CAPRICORN
If you have Capricorn chart factors, you are ambitious. It may be dormant and only triggered when we have transits (travelling planets, asteroids or points) moving through Capricorn. However, part of you is 'mountain goat' in astrology. That means you know how to climb patiently to get to the top. The farther away your goal is, the more natural it seems to you. Capricorn is about moving steadily from one rung on the career ladder to another. It is about 'social mountaineering' or 'social climbing' so that you 'get ahead'.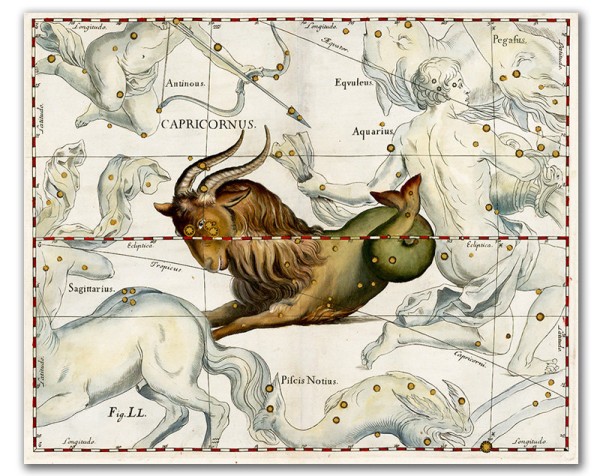 PLUTO IS ABOUT EMPOWERMENT
Pluto is about the sweeping transformation in the balance of power (demotions and promotions, typically) which reshuffle positions across the board. This empowers people who had no control before – but it also forces those individuals, businesses, corporations or governments who dominated to find a different kind of empowerment.
Pluto was found in 1930, the year that Hitler came second in the German elections. It was also the year that research into what would become atomic weapons, later, started to gather speed. The year 1930 was a game-changer. It was the beginning of a massive reshuffle in the balance of power across Europe, then Asia, then America which would ultimately result in the Second World War. It was the aftermath of that war which was the real Pluto effect though; the United Nations became a reality and America became a nuclear superpower.
Pluto told us what he was about, back in 1930. The symbol, as a timing device in your horoscope, will always describe people, organisations or nations which seek total control and 'world domination' (actually, sometimes it's not even a joke!)
In Capricorn, the sign which symbolises the mountain goat, the modern mountain is the corporate skyscraper.
Another symbol is a government building with its layers of hierarchy, from the Mail Room on the ground floor to the people at the top – literally – with the views over the city.
When Pluto goes through Capricorn, and particularly when it is triggered by other planets, there is always a massive down/up shift within the skyscraper, or the government. This has a domino effect on employment and business nationally, then internationally.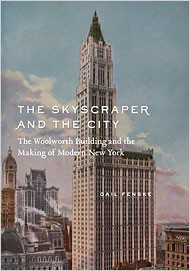 RECENT EXAMPLES OF PLUTO IN CAPRICORN
The Global Financial Crisis we endured when Saturn was in Scorpio is now over. It finished, in astrology terms, in 2015. During that time corporations and governments went through classic Pluto reconstruction and deconstruction. This had a chain reaction impact on your own industry, business or field. It may even have directly affected you.
JOB LOSS, JOB SHARING, PROMOTION, DEMOTION
Pluto's role in your horoscope is to empower you – differently. This may mean, that if you are in a job which gives you no control, the universe must move to put you out of that job, so you are forced to seek another way of working. This time, it will be a way of working that puts you in charge of your own life.
This is the cycle when people are made redundant, take a severance pay package and start their own business. Or they seek an alternative job where they are far more their own boss.
Another common outcome of this cycle is enforced job sharing. The company you are in changes its direction and suddenly your old role is split between yourself and one or two other people. You are forced to share. Made to compromise! Yet – you find out that it ultimately makes you and the whole department more powerful. Pluto has handed you more control than you ever had, as long as you are prepared to share.
Promotion can and does happen in a spectacular way on this cycle. Pluto can elevate you. When this happens, it's not just about your professional life. It's also about your social status, so you might assume an impressive title, or gain access to the kind of income that guarantees a more prestigious address, public schools for your children, and a ticket into members' clubs.
Demotion is unusual on this cycle but this can also empower you – in a new way. Pluto himself was demoted in 2006 by astronomers who reclassified his status. He is now a dwarf planet. He was 'dwarfed' by the system.
In mythology he was also 'shrunk down to size' by his brother Jupiter, as Pluto had tried to take (and take over) in typical Plutonian fashion. He had taken Proserpina, the young daughter of Ceres, the goddess who ruled agriculture and the four seasons. When Ceres complained, Jupiter – the supreme God to the Romans – took charge. Pluto was told he had to hand Proserpina back for six months of the year, to her mother Ceres.
This symbol can sometimes result in being 'cut down to size' or being 'downsized' or affected by 'cutbacks.' Which is exactly what happened in mythology 2000 years ago, and in astronomy in 2006.
How did Pluto gain, in the myth? The reality is, when Jupiter took over the situation, the four seasons – Spring, Summer, Autumn, Winter – were invented. It became a whole new world. Pluto got to be the boss of Proserpina during Autumn and Winter. He was given a new, different, important role in a transformed universe.
Even when you are forced into downsizing, or changing your role, on this cycle – you wake up in a brand new professional or business world where, if you play your part, you can access the controls in a new way.
PLUTO AND LETTING GO
This is why astrologers talk about Pluto in terms of letting go. The process affecting your career, industry, business or field is much easier if you just let nature take its course.
Sometimes Pluto's lesson to you, is that you have dominated. You have tried to do what Pluto himself did, and take over. You have 'taken' territory in your field, business or industry that did not belong to you. Consequently you will be cut back.
THE BULLY AND THE DOMINATRIX
Pluto can sometimes turn up as a bully or dominatrix in the workplace. It never lasts long. The Pluto cycle is about transformation and sooner or later, people who unfairly dominate others, or just go overboard trying to control everything, are moved out, sideways or down. The Pluto process is about a level playing field in a new world, with different players assuming different kinds of power.
Remember Pluto's discovery in 1930? The Second World War saw dictatorships. None of those dictators lasted.
PLUTO'S PATTERNS WITH OTHER PLANETS
At various points on his journey through Capricorn, Pluto makes exact patterns with other planets that give the changes, a particular flavour.
Nigel Farage (below) and his political party UKIP want to see Britain leave the E.U. at the June 2016 referendum. They want the United Kingdom to become independent from Europe. Farage argues that Britons should not be dictated to, by politicians in Brussels. Mr Farage wants Britain to trade with any country she likes, around the world – without restriction.
Pluto in Capricorn with all its focus on dictators, has chosen to announce himself via the issue of foreigners/foreign control – but why in 2016?
The answer lies with Saturn in Sagittarius. When this planet (representing tough realities) moved to 16 Sagittarius in March 2016 it formed an exact semi-sextile to Pluto at 16 Capricorn. What does Sagittarius rule? Foreigners. Travel. Export.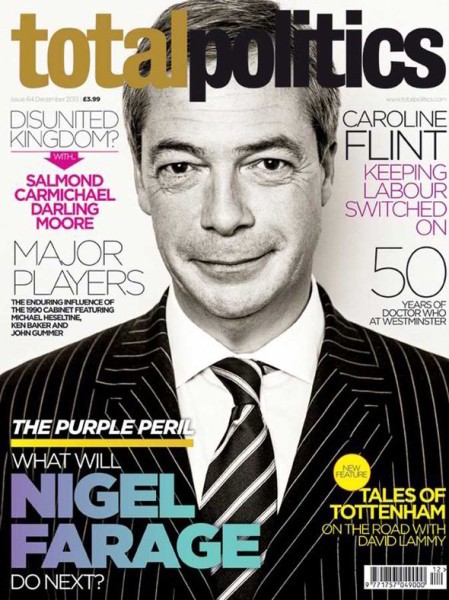 TRACKING YOUR PERSONAL HOROSCOPE TO 2024
As I write this in 2016 we have eight more years of the Pluto in Capricorn cycle, left to run. The best way to track your personal horoscope is to read your weekly astrology forecasts on this website. When there are key Pluto patterns in Capricorn, they will be listed in the Premium Members' section so you can see if your own chart is affected. When Pluto hits the same degree as any of your own planets, asteroids, angles or points – that will be a milestone for your career, unpaid work or life at university.
Sometimes the 'job' is being a father or mother. If you value your son or daughter, and the family role, more than the actual work you do – that can also be the status switch. Being the head of the family, in your eyes, can be like occupying the CEO role on the top floor office of a Manhattan skyscraper.