If you have three or more planets, asteroids, angles or points in Aries then you are strongly influenced by this sign. If you need to find out, your birth chart will tell you.
Managing Your Aries Side
While Uranus is going through Aries, this is a really good time to understand the Aries side of your personality better – and make it work for you. On average, you should have 2-3 factors in this sign, in a modern astrological chart with all the asteroids. If you have three or more, then that's a significant dose of Aries in your personality and also your life. This side of you is fast, sometimes furious, energetic and fearless. It also needs handling, or you may find your life is littered with resignations, break-ups, severed friendships and other dramas you did not want or ask for.
Aries Issues
Negatively, you can attract patterns of drama and stress in your life if you let your Aries side run you without being fully aware of it. If you look back at the last ten years and see an unusually high number of breakages- like shattered family connections, or axed jobs – astrology can help. How? Because it reintroduces you to yourself.  It reminds you to wrangle your Aries side expertly so it works for you, not against you.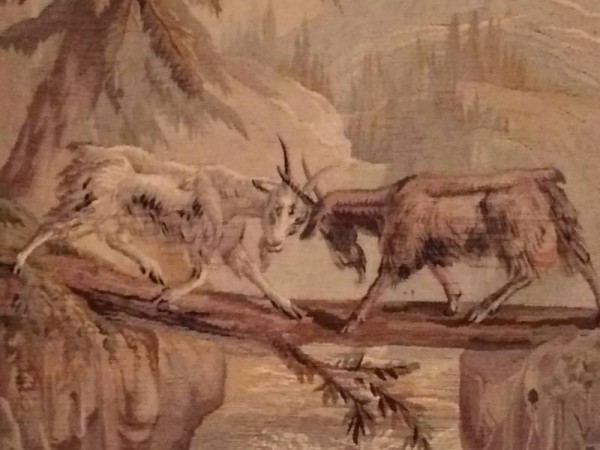 Aries and Burned Bridges
Of all the signs we associate with fire, heat, hot-headed behaviour and inflammatory situations, Aries is number one. It is a fire sign. It is ruled by Mars, the red planet. Your biggest challenge, if you are a strongly Aries person, is not to lose your temper so badly that you burn bridges which are then impossible to repair.
Understanding the Sign
This sign is ruled by Mars, and his archetype is the Roman God of War. If you are strongly Aries then you need to declare war on something in your life (rather than someone) and that 'something' should be a terrific fight. In other words, it should absorb your phenomenal energy and oomph, yet be for something that won't cause stress or drama.
As I write this story for you in Byron Bay, Australia, I can see a Sea Shepherd fundraising stall across the road. Sea Shepherd is a very good example of Aries energy harnessed the right way. These activists fight for our sea creatures who cannot defend themselves.
I have known other heavily Aries people volunteer as emergency aid workers in combat zones, or pick up part-time jobs with SOS, first aid, ambulance, volunteer fire brigade and other 'action man/action woman' organisations.
This works extremely well. You need to feel, daily, that you are fighting the good fight and at (healthy) war with either the elements – like a bushfire – or on the side of a constructive cause.
At the Moment…
With Uranus in Aries in your Natural House horoscope First House of portraits, photographs, hair, face, cosmetics, jewellery, cosmetic surgery, wardrobe and the rest…(including Deerstalkers and Fedoras, not to mention Akubras) – it's time for your look to set you free.
If your look does not set you free often enough, reliably enough, then you will surely have to change it while Uranus is in Aries until 2018. This is all about shape-shifting you, but it will (amazingly) provide more exhilaration, liberation and thrills/spills than you ever wanted. It's freedom. How odd, that your shopfront or shop window should do so much for you, but your horoscope says, this way, independence waits. It's only packaging but it unwraps the real you – who will find freedom as a result of experimenting with one look or several.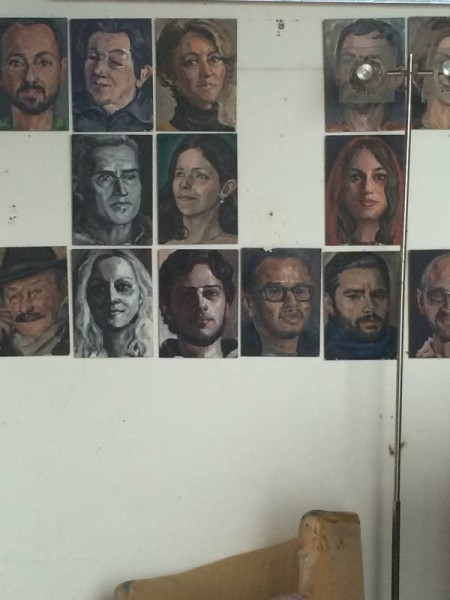 Me, Me, Me
The only issue with this massive focus on your packaging is that you overcome the famous Aries tendency to be solely focussed on yourself. This is 'Me, Me, Me' syndrome and it is more prevalent at the moment as Uranus goes through Aries. You can see it all around you! People who are obsessed with their iPhones and ignore the people at the table, in favour of picking up that essential Tweet, e-mail or Google snippet are examples of heavily Aries types who have forgotten others exist too. Then there is narcissistic conversation. The kind where the subject is Moi, and that's about it. You know that joke, 'But that's enough about me – let's get back to me?' That's Aries out of control!
In astrology, Uranus always shows the technology that matches the sign that it occupies. So the last time Uranus was in Aries, photography took off. People became obsessed with taking shots of themselves, or having other people do it for them. These days we have the Selfie. Moi!

How Boundaries Help

If you think about Aries the ram – with all its thrusting and pushing, all its head-butting and literally ramming – you can understand why fences are helpful. Another word for fences is 'boundaries' and it's often useful to be firmly blocked by others, so that you remember life is not just your paddock.
Driving, with all its emphasis on the word drive (which is redolent of drovers and their work with rams and sheep) is a good example of how your Aries side needs boundaries. Your car may be the vehicle which literally teaches you how to manage your Aries side.
Rules, regulations, stop signs, slow signs and specifically the influence of others saying a firm 'No' is actually what you need. Your approach to life which is so often 'my way or the highway' really benefits from the occasional blocking tactics from those around. So don't resent it. You need it so you can get real about the way things truly are. The traffic around you teaches you symbolic lessons about other traffic in your life. The human kind. All those STOP signs and amber lights on the road are good teachers for the other kinds of boundaries you need, away from cars. If nothing and nobody stops you it's all too easy, to go too far – too fast. This does not really help your life or happiness.
Making Groups Work
When you overcome the 'Me, me, me' in favour of the group, or friendships, you hit a wonderful pattern in your horoscope known as the Aquarius-Aries sextile. As you probably know, Aquarius rules deep friendships, loyalty within the group and people power within a team, club, society, association, political party and so on.
Whenever we have transiting or travelling patterns in the sign of Aquarius, these form beautiful patterns with your own Aries factors. These are called sextiles. I call them sexy sextiles. They flow.
They happen every month, in fact, when the Moon goes into Aquarius (watch for that on my website) and you have a two-hour window, for one day a month, when the Moon herself in Aquarius, will perfectly sextile one of your Aries factors. The more you have, the more you're going to be amazed at the way a group/friendship theme starts to emerge. At that point you set aside 'Me' and go for 'We' and harness your phenomenal energy, courage and drive for a greater good.
Should you have Aquarius factors as well as Aries factors you can double this message (above). You are the ram who takes the sheeple and reminds them how much people power they have.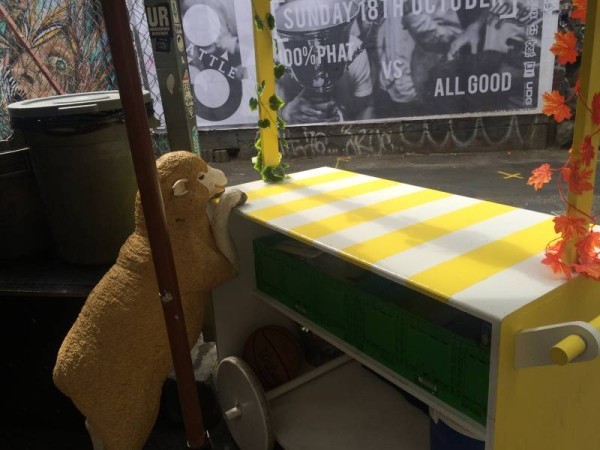 Teenage Boy Aries Traits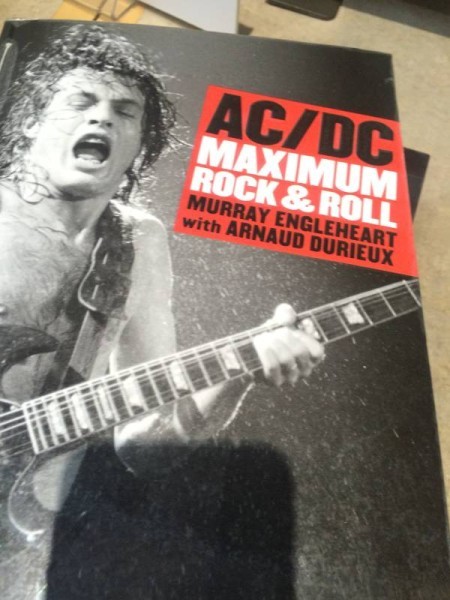 Here is something about strongly Aries people – male or female, of any age (even over 50) they can be Forever Teenage Boy.  The adolescent male can break through in car habits, wardrobe (forever young) and in the case of Angus Young from AC/DC – Forever Angus Young/Forever Young. My friend, author and journalist Murray Engleheart, chose this amazing cover shot of Angus for his biography of the band. Even the hair looks as curly as a ram's.
Angus literally wears the outfit of a schoolboy and men his age (well over 50) still love it. This makes sense when you think about the Mars archetype. The soldier, through history, has always been a fit, ready-for-anything, late adolescent or early twenties male. In fact, conscription prescribed it so. If you have a lot of Aries in your chart then you may have just a hint of 'forever teenage boy' about you, even if it's your fondness for wearing sneakers or listening to anthemic rock songs. Skateboards? Motorbikes? Football? Jeremy Clarkson has the Sun in Aries and a strong Mars/Aries signature in his chart. Top Gear is a really good example of Forever Teenage Boy!
Spotting Selfish Aries Traits
I sometimes have questions from strongly Aries people about ongoing wars/battles/rivalries/feuds which they find very stressful. They can't understand why people fight with them – or just distance themselves politely.
Selfish Aries traits can do this. In astrology we can talk about them, so you can spot them and fix them!
Narcissism – talking exclusively about yourself, all the time.
Negative self-absorption – not vanity or ego, but a litany of 'Me' complaints or problems that others are supposed to soak up like a sponge. The conviction that you are the only person in the room.
Thoughtlessness – like booking your ideal aisle plane seat but forgetting your partner will be squeezed into the middle seat he loathes. This is Aries-style 'me first' thinking at its worst.
Bitchy bait, also known as passive aggression. Snide remarks that aren't exactly out-and-out rude and offensive – yet piss off the person in question. Ask yourself why you're doing this!
Rush junkie behaviour – Look at your adrenaline. Do you run on these power surges? Are you addicted to the rush of a faster-beating heart and blood pumping round your system? Are you an adrenaline junkie? Maybe you rely on drama to feed the pump. Maybe you create drama (with bitchy bait) in order to get the rush?
Taking over space – oh, this is so common! If you get someone who takes over a footpath with a skateboard, you may have a strongly Aries type (who lives in The Wonderful World of Me). No eye contact with the rest of the world? Headphones jammed into ears? That's probably a strongly Aries male you have there, who rules his own universe (and takes over everybody else's space).
Or – how about this –
the person who blasts the car stereo with her iPod selection, ignoring the fact that the passenger may a) hate her taste in music and b) want peace and quiet.

Shop assistants who turn a store into their private disco and play DJ are another example of Aries gone mad – as are noisy neighbours who invade your ear space.
Most Aries types just aren't this insensitive, but if someone you know has an overload of Aries and a few tricky Mars aspects in his/her chart then the space invasion can be extreme.
How about this familiar scene?
The waitress who drags all the furniture around in the cafe while you are trying to write a story or read a book, because she is angry about her job, may have multiple Aries planets or asteroids. In general, when Noise Annoys you know you have an Aries type.
Brusque, curt, too-short responses – over-swearing – and general rudeness are good examples of a particular kind of Aries type trait.

 

The person who snaps or barks on his mailbox message has forgotten he is not a Roman soldier facing the native Britons on the beach at Dover. He is actually a guy who works in a service industry.
When to Fight and When to Walk
Did you know the former Australian Prime Minister Tony Abbott has the Moon in Aries? All the famous team thinking/physicality of the sign can be seen in his cycling efforts. At the same time Mr Abbott is a famous fighter. Knowing when to continue boxing clever and when to walk away is a useful thing to know if you have Aries factors in your chart. Mr Abbott lost his job but he fights on. Do you do this?
The Colour Red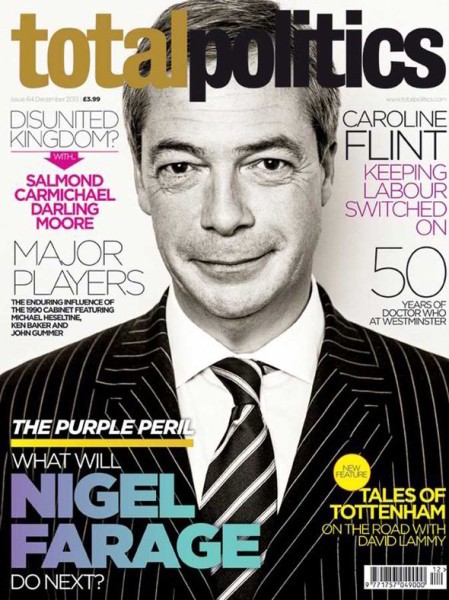 Understanding the colour psychology of red and also scarlet can really help you get into your Aries chart signature. Mars, the ruler of Aries, is famously known as the red planet. On some nights you can actually see Mars showing his true colours.
We associate red with anger because when fighting, fleeing or defending, the blood rushes to the surface of our face. The phrase 'seeing red' describes how you feel if you are true to your chart signature but also defines the reaction you can provoke in others.
Nigel Farage, who single-handedly invented the protest against the European Union, has a strong Aries/Mars chart signature. He chose yellow and purple as the UKIP colours, because the Labour party had already taken red. It's still a 'hot' combination, though; the colour of flame on a gas cooker.
We associate red with emergency – red fire engines and the red fire alarm and fire extinguishers in your building. This suits the Action Man/Action Woman nature of Aries well.
Red is also the colour of most stop signs around the world. It reminds us that Aries goes hand-in-hand with issues about being stopped/boundaries/no go zones. It figures.
A go zone for traffic is a no go zone for pedestrians. If there is to be rapid flow in life, someone or something must always be stopped, so that someone/something else can rush forward. You will often hit phases in your personal life or career where life feels like traffic lights. Who goes? Who waits? What happens if anyone ignores the signs?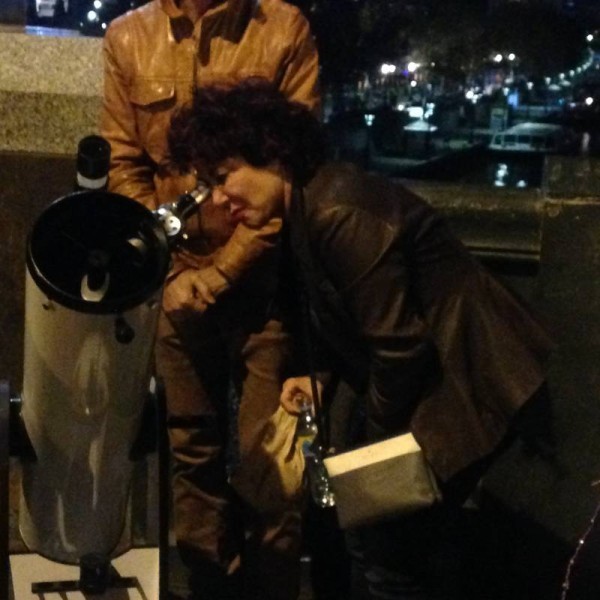 Red is also associated with rubies and that is the Aries gem.  My friend Jane photographed Ruby Wax in Melbourne during the eclipse of 2015 who is strongly Aries. She marched straight over to the telescope to have a look at the eclipse, which was in her own sign!
Your Aries Side in One Mantra
'It's better to die on your feet than to live on your knees.'
Channelling Your Aries Side
I mentioned before that Aquarius group/friendship/people power energy is a fantastic way to drain off the Aries energy. So is recognising your anger, irritation or impatience with life and doing something about it. Don't be the waitress who drags the tables and chairs around to get a reaction so she can vent her frustration. Just be the waitress who leaves her job and finds something else.
It is extremely important that you find a physical outlet for your Aries side, too. This is the most physical of all signs, apart from Virgo. Ruled by Mars, Aries needs to push, run, scream, charge, holler – and be first.
Coming first is terribly important. How do you come first without creating aggro and drama? You beat yourself. You beat your own best time. Or you secretly set yourself a challenge – like trying to beat Roger Bannister's Four Minute Mile, all those years ago! (Baggy shorts optional).
Fast walking – striding – or the kind of  Yoga which specifically addresses anger and aggression (some postures are exclusively about this) is another good idea. I am sure you know what works for you, or you are in a position to find out. Every Aries type is different. Some need to ride. Some need to do Downward Dog. At Your Best
At your best, if you are strongly Aries, you are – direct, straightforward, quick off the mark. You don't waste people's time with procrastination or cowardice, or 'wibbling' which is a fine English word.
You make things happen, you shake things up and you are as sexy as hell, with your 'To bed – now' attitude. Or even a rug in front of a log fire will do…that kind of thrusting impatience is irresistible.
At your very, very best you are the champion of those people, animals or places which need defending. You rise to the challenge. You listen to a lot of punk or metal and you go for it – hell for leather. Without you, nothing changes or happens. You're the prime mover.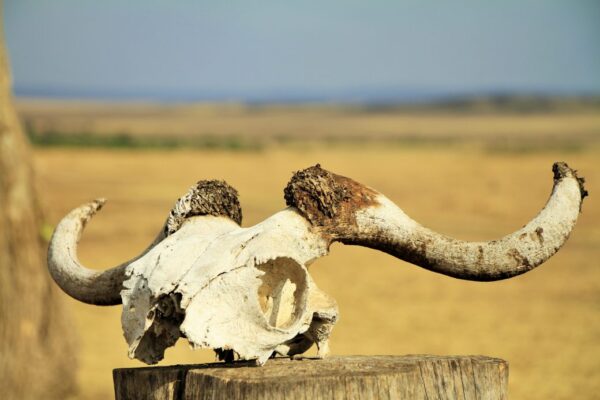 Aries Denial – When You Lose Your Mojo
This is more common in men than women, but the opposite end of the 'Me, Me, Me' drama of the stressful Aries life, is the total loss of mojo. The urge to win, compete, be upfront, come first, lead the way – and let's face it, have energetic sex -is very much ruled by Mars, the planet in charge of Aries.
If you are troubled by tiredness, low libido, a lack of drive – have a look at your Aries side, because something is seriously wrong here. It may be an internal conflict you have with this part of your nature.
This is most likely to be shown by horoscope factors in Cancer, Capricorn and/or Libra. Look for anything at the same number (or degree) as your Aries stuff. If there is a match, you may have a square or opposition, which means you find it hard to 'square' your Aries stuff, or you are internally opposed to your Aries stuff.
Why? Maybe you were told not to be so pushy as a child. Maybe you were squashed down by one of your parents, or a teacher, because in your youthful enthusiasm to 'do' your Aries you were too noisy, too physical (maybe other children got hurt) or even had an accident yourself.
It is common for Aries energy to be unleaded in childhood or adolescence and then barked at – by parents or teachers, and even police – with the result being that you forget it was ever in your chart.
There is another scenario. You may have grown up around strongly Aries people who were unbearably selfish, angry or even physically violent. We are talking about people who needed anger management and never got it. You were repelled.
Thus, you have issues with this side of yourself in case it ever gets out of control – unleashed – and you find yourself looking in the mirror and disliking what you see.
This astrology primer is no substitute for therapy or counselling, but if it has triggered a thought about your childhood or teens – maybe follow it up.
Healthy Competition
Healthy competition is fantastic because it produces better results all round, for everyone, and spurs us on to greater heights. It is the foundation of capitalism. The Beatles and The Rolling Stones were in competition and produced remarkable work. Blur and Oasis were in competition and they defined  a decade of British music (Blur lead singer Damon Albarn has the Sun in Aries).
I photographed this sculpture of Mars, the Roman God of War with Venus, his lover, in Rome. It clearly shows a great truth about Aries types. They cannot resist the idea of conquering and conquests. Venus, below on the right, is the only goddess capable of dominating Mars. Why? Because, lust. She was married to Vulcan and Mars wanted to beat him, in the seduction stakes. Love triangles or the 'commandeering' of a conquest are extremely tempting to strongly Aries people.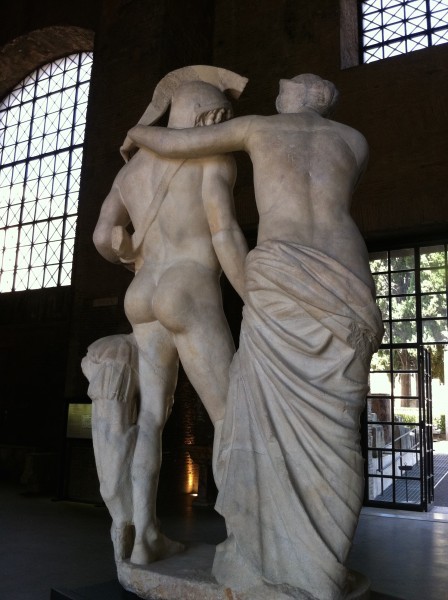 In sex or in your career, there is a tremendous amount of room for your urge to compete and pit yourself against others – to engage in one-upmanship. At the same time, use your common-sense and realise when you are doing this with lovers, friends, family members or people with whom you should not be competing at all.
You need to read hearts and minds so carefully if you have an Aries chart signature because your 'Me' agenda can sometimes mean you are all about the mirror or the social media updates, and you actually miss reading what his/her face is saying.
If you see a tight mouth and notice the conversation flagging from the other person's side – guess what – you may well have been trying to outdo someone with whom you should frankly not compete at all. Why spar with your own sister? With your own boyfriend?
When this happens it is very, very likely that your job is not giving you an outlet to compete. If you can't find one that does, at least find a hobby, sport or interest where you get to be number one, or at least number three, until you reach number one.  It works so well for Aries types and it cuts down on the stress that can accumulate from protracted periods of competitiveness with those around.
You know that song, 'Anything You Can Do, I Can Do Better?' It's the soundtrack of so many heavily Aries lives and it can actually sabotage your own chances of happiness and success if it all goes too far. Nobody likes competing all the time. It's exhausting. Your Inner Russell Crowe

In the days when I was a journalist, I interviewed Russell Crowe for Elle magazine. He has the Sun, Mars and Jupiter in Aries.  This explains why he played a Roman gladiator so extremely well. It might also explain why he spent the whole interview with spinning around in his dressing room chair.
Later on Russell was to be found reshaping the destiny of his favourite Sydney football team and also pursuing rock'n'roll with his band. That's a good example of how you can use Aquarius cycles (the group, the friends) to harness your Aries side and make it do some good. Otherwise you end up throwing phones, as Mr. Crowe has been known to do.

Lose Your Go-Faster Stripes

Sometimes you need your go-faster stripes. You need them in emergency situations – on a hospital ward or in a vet's surgery. If you have your go-faster stripes on every single day, then you need to know what can happen to traffic, roundabouts, traffic lights, pedestrians and the rest when you start your vroom.
Uranus in Aries at the moment may be speeding you up. We associate this cycle with electricity, nervous tension, feeling Totally Wired (to quote The Fall) and restlessness. It is a cycle linked to static electricity, which may appear when you brush your hair or catch a lift. More commonly, Uranus in Aries – if he is conjunct or sitting on your Aries chart factors – tends to light you up. The term 'live wire' was coined for people going through this cycle.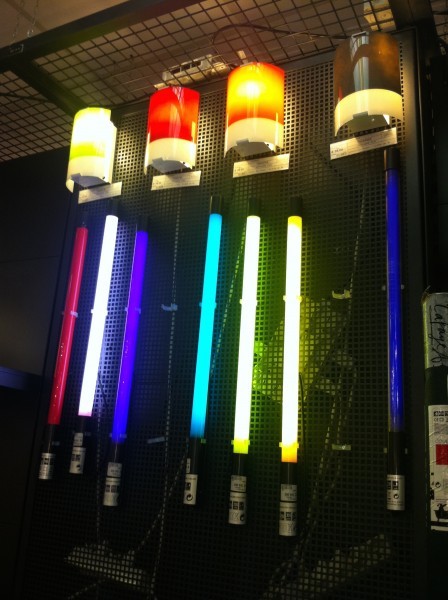 Just be aware of the way you unconsciously set up car or bike issues, or more commonly – people politics problems.
If you have a history of these kinds of accidents or dramatic incidents, then you may well benefit from meditation, no matter how boring you find it, or how convinced you are that you cannot do it. Just shop around until you find the right technique. Walking meditation may work for you better than sitting still. It doesn't have to cost you. Breathe. Slow down. Stop. Pause. Why the rush?
If you are habitually too early for appointments, you can inconvenience other people. If you are heavily Aries you may be champing at the bit so much that you are always annoyingly ahead of schedule, which means problems for other people on time!
Leo Transits

I mentioned how Aquarius transits can help you channel your Aries side positively. Leo transits also help a lot. How do you know when they are happening? Sex becomes central to you. Or your children do. So do teenagers, babies and youth concerns in general – children's charities, for example, or a teenage football team.
This is a good fire sign transit which clicks with your own Aries side. It happens every month when the Moon is in Leo, and more prominently every August, the Sun is in Leo. If you have Leo stuff in your chart, the two sides of yourself work well together then.
Sagittarius Transits
Similarly, when we have transits through Sagittarius there will always be a travel angle for you. It may be people from other countries, regions or nationalities passing through your life, so you travel in the mind.
It may well be your own adventures by car, plane, bus, boat, train or via your own walking boots. This happens monthly when the Moon goes through Sagittarius. It happens prominently every December when the Sun goes through Sagittarius. Watch out for it and use it.

Masculinity and Men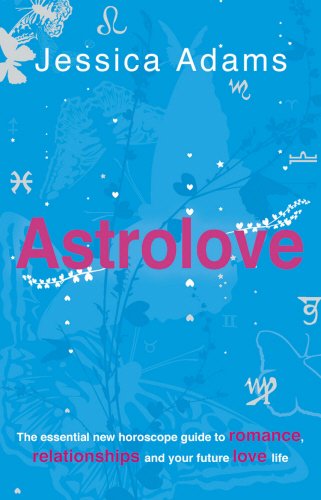 Aries is ruled by Mars, the Roman god of war, and thus an icon of masculine traits. We are talking swaggering, self-centred, borderline aggressive male stuff here – the kind you normally see in the wrestling ring or in John Wayne Westerns.
There are two common patterns with Aries types, regarding this.
Aries-heavy men must figure out their 'maleness' and masculinity in the light of feminism, equality and the more civilised attitudes of the 21st century. They also need to figure out how to be a 'real man' in a world where they may not agree with aggressive corporate 'testosterone' values.
Women who have trouble accepting their female side (the female horoscope factors in their chart, like Minerva, Diana, Venus and so on) or the feminine signs – may 'do' their Aries in a noticeably blokey way. I wrote about this at length, in my book Astrolove.
Too much Aries, too little controlled? This is the woman who has trouble being with other women, behaving like women! She may be more comfortable with men. She may defend sexism by men or side with 'the boys' against the girls. This is a woman who could gain a lot from figuring out the female side of her chart and making friends with it. And also realising that other women are to 'be' with not just to compete with or play bitchy games with.
Your Body and Your Aries Side
Most of all, if you have a ton of Aries factors, look at the mind, body and spirit connection! Especially in 2016, when this story is being posted, as we have your biggest and best health cycle in 12 years unfolding. This is going to be so fantastic for you. It's a game-changer.
Are you aware of the impact that particular kinds of food, drink and drugs have on your nervous system, your fight-or-flight response and so on? I am an astrologer, not a nutritionist, but we all know that we get an instant energy hit from coffee and sugar, or a rush from a cigarette. Then there are prescribed drugs – are you aware of the chemical cocktail this is setting up inside your body with everything else? Did you get a second opinion on a prescribed drug?
If you are recognising yourself with some Aries issues like go-faster stripe syndrome, or anger, or even Aries denial – go back to the body and look at what the mind, body, spirit connection is telling you. This is  the best time in 12 years to address it.
Uranus in Aries and Your Horoscope
As Uranus gradually completes his cycle in Aries and the First House of your chart, you will radically alter your appearance (hair cut or colour is one example) and experience the 'born again' effect of a relaunch, which you either achieve by changing your name, or just by reinventing yourself.
Every single person with Aries factors has either gone through this in the last few years, or will experience it before 2018. This is the most amazing cycle, in terms of teaching you how much your title, face, body, hair, clothes, image and 'vibe' matters.
It is not superficial when Uranus is in Aries. The way you look and appear can change your life. It can permanently excite you and liberate you. It can feel like lipstick or a particular pair of boots is the gateway to something else – and it is.
When Neptune eventually moves out of Pisces and into Aries, you will experience a totally different journey with your Aries side again…but that's another story.
I know that your whole chart shows other clusters in other signs, but your Aries horoscope signature is worth spending time on. This can either be the Formula One vehicle that takes you places, or it can find you spinning your wheels. It's all in the handling. Good luck with it! The world needs Aries types.