I recently lost a friend to depression.
My friend was born with Ceres at 17 Capricorn. When she passed, Pluto was moving over her chart at 17 Capricorn. This pattern can only happen around every quarter century.
In Roman myth, Pluto and Ceres were involved in an epic power struggle. In your own horoscope, Ceres reveals where you face the most intense issues about your own control (or lack of it) over your own life. It also shows where there are lessons to be learned about handling extreme highs and lows.
If you don't have your personal horoscope showing Ceres, you can become a Premium Member here and pick it up instantly. You can also look up your Ceres sign in any modern Astrology Ephemeris, online or in a library. Here she is, below. This is a painting which shows clearly the tremendous tension that comes with Ceres cycles.
Sometimes, the issue with depression is not Ceres in your horoscope, it is Saturn. If you are curious about the impact Saturn cycles have, then please look here.
How can you tell the difference? Saturn feels heavy, hard, cold, stiff and stuck. Everything feels overloaded, including you. Nothing moves or changes. You can feel lumbered. Saturn is associated with the dead weight of lead. If you feel 'leaden' or the situation does then perhaps this is your issue. Check here.
Ceres, by contrast, generates tremendous emotion. Ceres is about indignation. Entitlement. Possession. Power. Control. She is also about the tremendous pain of loss, or losing.
There are other indicators for depression in your horoscope. Transits to Mercury in your chart (Mercury rules the mind) can sometimes be a trigger.
There is quite a difference with the role that Ceres plays in depression, though. Ceres is about turning off, and turning away from life, after a substantial power struggle. Sometimes the struggle is with life itself. Sometimes it is with other people. Ceres raises questions about how much control you have. It is quite different to Saturn.
The biggest giveaway, though, is the cyclical nature of what you are feeling. Ceres is strongly associated with highs and lows.
Ceres and Your Four Seasons
Where do you experience Spring and Summer, but also Autumn and Winter? Which issues give you the biggest highs and lows? Astrology is no substitute for medical advice, but it is a useful tool, in the toolkit of your life. Your doctor should always be your first resource. However – perhaps knowing more about Ceres in your chart can help you.
Where might you experience highs and lows? Where is Ceres in your chart?
Ceres in Aries – Your personal appearance. Your reputation. Your persona. Your profile.
Ceres in Taurus – Your money. Your house or apartment. Your possessions or charity.
Ceres in Gemini – Your words and ideas. Your life on the internet. Your speech, writing.
Ceres in Cancer – Your family. Your town or country. Your house or apartment.
Ceres in Leo – Your children, godchildren or young relatives. Your lovers.
Ceres in Virgo – Your body. Your working life. Your housework. Your duty and service.
Ceres in Libra – Your former, current or potential partners. Your enemies or rivals.
Ceres in Scorpio – Your financial or property agreements – deadly serious, or sexual.
Ceres in Sagittarius – Your travel, foreign, educational or publishing agenda.
Ceres in Capricorn – Your career. Your unpaid work. Your full-time job as parent.
Ceres in Aquarius – Your friends. Your groups, clubs, teams, societies or committees.
Ceres in Pisces – Your secrets. Your unconscious mind. Psychology or the psychic world.
Ceres and Spring, Summer, Autumn and Winter
Your Ceres sign shows you where you have distinct 'seasons' in your life. The brilliant highs and the dizzy joy of each Spring and Summer moment, when you have what you want, your place in the scheme of things is restored, and God is in his heaven and all seems right with the world. These old Ladybird books illustrate it very well.
Ceres also shows where must deal with Autumn and Winter in your world. Look back at your life and you will see how your Ceres sign, and that particular department of life, has always given you darker days and harder times. Ceres shows the extremes. Ceres – Rage, Depression and Power
This sculpture, below, by Bernini shows you Pluto's grip. He is holding Proserpina, who was the daughter of Ceres. This is the core of the power struggle. In your chart, Ceres will also show where you must deal with people, groups, situations or organisations which take – and take over. Ceres describes how you deal with loss.
It can be a trigger for rage and depression. It is also important to remember that Ceres is a symbol for the most intense happiness as well – she goes through highs and lows, in a way that no other god or goddess in mythology does. The phrase 'swings and roundabouts' is a little too tame. Ceres is about soaring temperatures, blazing sunlight and bumper crops (she was the goddess who ruled corn and wheat) – but also freezing cold, dark clouds and bare fields.
Astrology and the art that surrounds it can be very therapeutic if you need to find a way to handle Ceres in your chart. Getting to the bottom of the myth is the first step.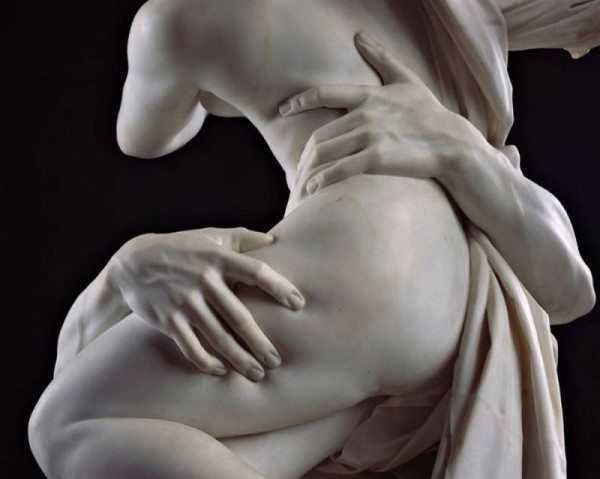 Ceres, Depression and the Horoscope
Why do we associate Ceres in the horoscope with depression? It is more accurate to say that this planet is linked to extreme highs and lows. She is a dwarf planet, just like Pluto, and both were reclassified in 2006.
That also gives you a clue about Ceres. She describes the balance of power. She is about demotion and promotion. Being downsized and downgraded. Being 'dwarfed'. At the same time, she is about coming first (her asteroid number is one). She raises issues about who and what is number one.
This detail of a painting of Ceres by Watteau (below) shows how it feels when Spring and Summer are here. Into every life, a little rain must fall – but when life becomes warm and sunny, and everybody is on vacation – we can feel almost drunk with happiness.
Ceres is associated with poppies, which you can see in her hair here, and she looks as if she is experiencing an unnatural high here, as well as the natural high of summer. The highs of Ceres, are higher than everybody else's highs. The lows are lower. The challenge for you, with Ceres in your chart, is to try and balance that out.
When she lost her daughter, Proserpina, Ceres was given access to her for half the year, as a compromise. Whenever Proserpina was hers, Ceres turned on Spring and Summer. Whenever Ceres was down in Hades with Pluto, Ceres withdrew and Autumn and Winter arrived. When she got what she wanted, the world saw abundance. When she lost, the world grew cold and dark.
The trick to Ceres is balancing the highs and lows, so that the seasonal rhythms or cycling moods are neither too 'high' nor too 'low' in your life. Everyone has Ceres in her chart somewhere. We all have to win and lose at the game of life.
I know another author – a man – who has Ceres in Gemini. When his articles are accepted or his books are published, he is on an extreme high. He has Bipolar Depression. When his writing is rejected, he crashes. How does Ceres work in your horoscope? Do you go to extremes? Do you need to identify (perhaps) with another aspect of yourself, apart from this goddess of extremes?
Ceres (below) looks as high as a kite. That's perfectly fine, but do the dizzying highs which arrive periodically for you, make the lows seem even worse? It's a fair question.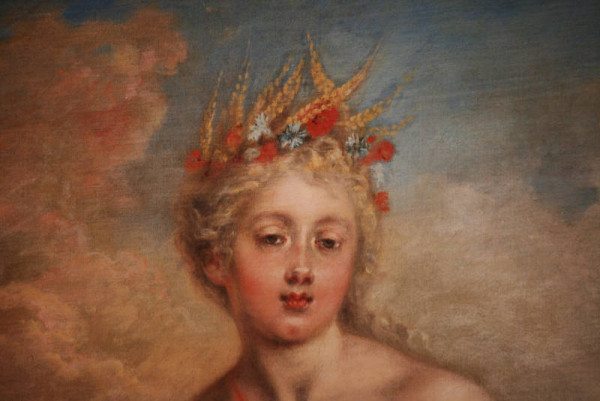 Feeling Shut Out of Life
This painting by Peter Paul Rubens (below) shows Ceres at the extreme left, with a characteristic look on her face. It is the expression of someone who feels shut out of life. She is flanked by Bacchus (centre) and Venus, with her son Cupid, to the right.
It is the expression of a woman who is suffering from depression. In mythology, Bacchus rules pleasure. Venus rules seduction. Cupido rules desire. In this painting, Ceres is trying to share the fruits of summer with them – but she cannot.
Rubens was showing us a deep truth about Ceres. If you spend your Spring and Summer worrying about the return of Winter and Autumn, you will diminish the experience. It's the same in your chart. If all you can find in the Ceres-ruled zone of your horoscope is something to fear ('This won't last") then you are never going to enjoy your natural right to all of life's sunny days.
The other truth about Ceres, as I'm sure you can see – is that the trick is to find what works about Autumn and Winter. If you buy into Spring and Summer too heavily as the 'only' seasons of your life that matter, you are going to find the other half of your life very hard indeed. In your chart, Ceres will show a distinct rhythm.
Where Are You Powerful? Where Do You Compromise?
If you look back over your life, your Ceres sign will reveal which areas of your world have given you the most tremendous power, passion and productivity – but also where life has taught you, that for around half the time, you have to give things up.
This painting of Ceres, below, shows the down time. Your chart will show these rhythms, which respond to transiting or travelling patterns in your chart, triggering Ceres.
If you look at Ceres in your chart and also see patterns you were born with (other planets, asteroids, angles or points are at the same number or degree) – then something as regular as the Sun moving over that same degree, every month, can draw your attention to your Ceres issues.
If you were born with Ceres at 1 Sagittarius and Venus at 1 Gemini, you will have a Ceres-Venus opposition. Every time even the Moon passes over 1 Sagittarius or 1 Gemini every month the pattern is triggered.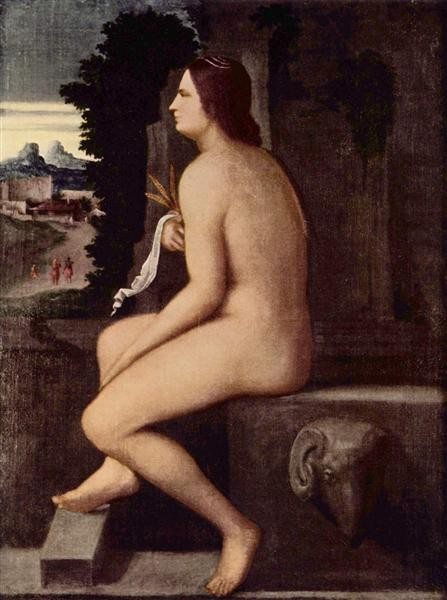 Ceres and Pluto in Mythology
The story of Ceres and Pluto is best told in Ovid's Metamorphoses. The translation here is by Anthony S. Kline.
Ceres had a young daughter – a girl named Proserpina. While she was playing in a glade where Spring was everlasting, gathering violets, Pluto 'saw her, prized her, took her.'
Ovid continues, 'The frightened goddess cries out to her mother, to her friends, most of all to her mother, with piteous mouth. Since she had torn her dress at the opening, the flowers she had collected fell from her loosened tunic, and even their scattering caused her virgin tears. The ravisher whipped up his chariot, and urged on the horses…'
A nymph saw Pluto with Proserpina and cried 'No', and 'Go no further!' 'You cannot be Ceres's son against her will: the girl should have been asked, and not abused.' The nymph stretched her arms out at her sides, obstructing him. The son of Saturn could scarcely contain his wrath, and urging on the dread horses, he turned his royal sceptre with powerful arm, and plunged it through the bottom of the pool. The earth, pierced, made a road to Tartarus, and swallowed the headlong chariot, into the midst of the abyss."
Understanding the Abyss
When you experience a Ceres downturn in your chart, it can feel as if something or someone has gone into the abyss. We can also experience the 'dread horses' which take everything we own and love, away from us. It is very common to feel as if someone, or something, has come in and taken over. If you watch the transits (the travelling planets and asteroids) and see anything approaching your own Ceres sign – that is the time to get to know Ceres better. And to find a way to manage her.
I know a Jewish man born with Ceres in Cancer whose grandparents were affected by the Holocaust. He lost one of them. His family tree is crucial to his sense of identity. It also has a lot to say about his cyclical depression. His relationship with his mother is also central to him.
Whenever he travels far away from home, missing his family and his home town, he is vulnerable to depression. He has changed his job (which involves much business travel) as a result.
Ceres in your chart by sign and house tells you all you need to know. This man's Ceres is in Cancer, in the Fourth House of his chart in the Natural House System.
How does his Ceres in Cancer work for him? He is a tremendous patriot. His class, his culture, his family, his background characterise him and it helps his career, working in an ambassador role. How does it work against him? When he wants a reason to feel depressed – and to find the absence of anything resembling a higher power, or God, or goodness in the world – he immerses himself in Holocaust literature. He deliberately puts himself in the abyss.
Ceres, depending on your personal horoscope, can be extremely painful. I am not going to gloss over the issues it can sometimes raise. At the same time, astrology is a useful tool, in the tool kit of your life, because it can show you the what of the issue – and perhaps encourage you not to spend too long down in the abyss. Look at your whole chart. Use your whole chart.
Understand, too, that Pluto is sometimes a force of history, or a force of nature, in the worst possible way. Sometimes life is beyond our control (beyond anybody's control) and we are swept away by events. This happens to all of us. At some point in our family tree, it has happened to each and every one of us. You are not being singled out. But you do have a choice – to modify and balance Ceres in your chart.
The Drama of Ceres
In the Hesiod story, it is the nymph (Cyane) who first feels the loss of Proserpina, snatched away by Pluto. We are told that she "nursed an inconsolable grief in her silent heart, and pined away wholly with sorrow."
When we go through a Ceres experience, it is often other people who act out the drama for us. Only you can decide if that is cathartic or not. Is it therapeutic to have others grieve and pine on our behalf, or does it just intensify the loss?
Ovid goes on to describe what Ceres feels at her loss. She 'searches in vain' over the earth and sea. She does not rest.
"Lighting pine torches with both hands at Etna's fires, she wanders, unquiet, through the bitter darkness, and when the kindly light has dimmed the stars, she still seeks her child, from the rising of the sun till the setting of the sun."
Then, Ceres finds her daughter Proserpina's hair ribbon. "As soon as she recognised it, the goddess tore her dishevelled hair, and beat her breast again and again with her hands."
Her rage knew no bounds. "With cruel hands, she broke the ploughs that turned up the soil, and, in her anger, dealt destruction to farmers, and the cattle in their fields, alike, and ordered the ever-faithful land to fail, and spoiled the sowing. The fertility of that country, acclaimed throughout the world, was spoken of as a fiction: the crops died as young shoots, destroyed by too much sun, and then by too much rain. Wind and weather harmed them, and hungry birds gathered the scattered seed. Thistles and darnel and stubborn grasses ruined the wheat harvest."
Putting Ceres in Her Place
This statue of Ceres (above) in a painting by Rubens, shows how she was worshipped in the ancient world. If you enshrine Ceres in your horoscope and pay homage to her too often, you may find that she looms too large. This is more common if you have other factors in the same sign as Ceres.
The man I mentioned – the author with Ceres in Gemini – also has the Sun and Mercury in Gemini. Of course, he is a writer, with all those factors in that sign. He identifies so strongly with being a wordsmith, though, that he also buys into the Ceres highs and lows quite intensely. Life is never any good when he has writers' block. There is nothing for him in life, when his articles are turned down.
If you have other horoscope factors in the same sign as Ceres, the chances increase that this area of your life – this house of your chart – is where a lot of drama is played out. It may be useful, if you experience depression, to look at the amount of 'worship' you pay to Ceres and particularly to the investment you have in this part of your life story. Buying into the extremes means the high points are always higher, but what do the lows do to you?
Ceres derived her identity and sense of importance from being the mother of Proserpina. When Proserpina was taken from her (and in fact, left her – she chose to marry Pluto in the end) that changed.
One way around this placement in your chart is to find other roles, other identities, other sources of personal power – apart from your Ceres sign. If you have Ceres in Cancer in the Fourth House, perhaps you need to look at a role which exists outside your family, or outside your family's culture or religion. Maybe that is not the only thing that defines you.
Ceres, Ownership, Possession and Entitlement
We all want to 'own' or control something or somebody. We all want to run the Ceres-ruled area of our life. Ceres was not only the mother of Proserpina, she was also the controller of Italian agriculture. She provided the wheat and corn. Not surprisingly, when others want to flex their muscles, or use their power, Ceres can trigger tremendous entitlement, and even, as Hesiod tells, us, hate…
Hesiod writes that Proserpina was "sad indeed, but, though her face was fearful still, she was nevertheless a queen, the greatest one among the world of shadows, the powerful consort, nevertheless, of the king of hell!' The mother (Ceres) was stunned to hear these words, as if petrified, and was, for a long time, like someone thunderstruck, until the blow of deep amazement became deep indignation. She rose, in her chariot, to the realms of heaven. There, her whole face clouded with hate, she appeared before Jove (Jupiter) with dishevelled hair."
This painting, below, by William Etty shows the loss of Proserpina. It is common to feel that something or someone (Pluto people, or Plutonian situations) are 'taking' or dominating. It feels intense, dramatic. The Ceres house of your chart shows the 'what' of the story, each time it happens.
When other people try to fight over our Ceres 'stuff' we can respond with all the deep indignation and rage of the goddess.
Princess Diana, born on 1st July 1961, had Ceres in Taurus. She inherited her wealth and was, naturally, a very rich woman. She was even richer after her divorce.
The Prince of Wales was "taken to the cleaners" and handed over his entire personal fortune to Diana, Princess of Wales, as part of their divorce settlement, his former personal financial adviser has revealed.
Prince Charles has Ceres in Leo. The sign of monarchy.
Princess Diana and Prince Charles are just two examples of the life-changing ways in which people can act out their Ceres signs.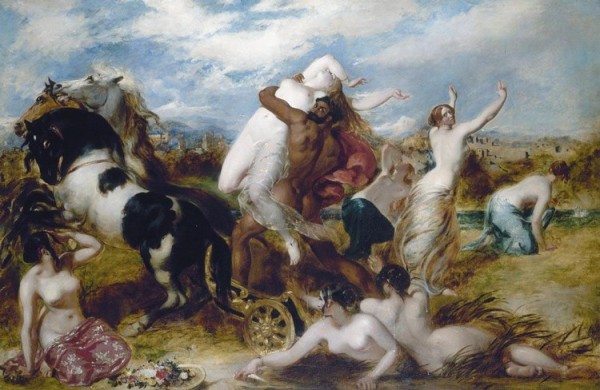 Ceres, Compromise and Sharing – The Key
The myth tells us that Jupiter's solution to the loss of Proserpina, and the terrible rage and grief of Ceres, was to intervene. He asked if Proserpina had eaten anything in Hell, during her time there, with Pluto. She confessed she had eaten half the seeds in a pomegranate.
Thus, Jupiter decided, Ceres should have her daughter Proserpina back for half the year, while she was allowed to spend the other half of the year with Pluto, her new husband, as Queen of Hell. When Ceres owns Proserpina again, it is Spring and Summer and we have a rich harvest of corn and wheat. Life is ripe and juicy. It is abundant. When her daughter is gone, it is Autumn and Winter and everything vanishes. The life force goes away.
We speak of depression as feeling 'down' if it is mild. Pluto ruled Hades, the Underworld, and in the myth, he takes Proserpina back down with him, every Autumn and Winter. We talk about 'lows' with mild depression and for the six months a year that Proserpina is with him, Pluto is lying low. We speak of depression (as Churchill did) as 'the black dog' and in the Roman myth, Pluto's domain, Hades (Hell) is guarded by the dog Cerberus.
This pomegranate reminds us of the deal that Proserpina made. Because she ate half the seeds, she must be with Pluto, down in the depths, for half the year. During that time, Ceres must go without. Depression is sometimes described as darkness, or as gloom. That is the light of Autumn and Winter when Proserpina is down below and Ceres must go without her.
The Discovery of Ceres
Ceres was discovered by a Catholic astronomer called Piazzi who named it Ceres Ferdinandea. The planet drew the second part of her name from King Ferdinand IV of Naples and Sicily. He was deposed. Twice.
I am sure this was the last thing on astronomers' minds back in 2006 when they demoted Pluto and promoted Ceres, but it is in the way of astrology that such things happen. Just as Jupiter decided Proserpina should take turns at spending half of each year with Pluto and Ceres (based on the fact she had eaten half the seeds) – we often find that demotions, promotions and other shifts mean sharing power.
If you are dumped you can feel demoted. If you are sacked or made redundant, you are literally moved down the ladder. Ceres in your chart by sign and house shows where there will be tremendous power shifts over your lifetime and the sense of being slighted, downsized, minimised – or 'dwarfed' – is very common.
Sometimes – as people with depression discover – the power struggle is with the illness itself. This is especially true if the illness is seasonal or cyclical. Pluto can loom large, like a 'thing' in your life which seems to take, and take over.
Make no mistake. The myth tells us that Ceres ruled the world for half the year. She was the goddess who produced the wheat and corn that fed the planet. She was a creator and controller. Your Ceres sign and house can show you where you are Queen of everything, for a time. On top of the world. On high. And probably on a high.
Digging deeply into the meaning of your Ceres sign and house may be useful. You are powerful here. You derive incredible influence and clout from the areas of life Ceres rules. At the same time, this is where you will go through the most dramatic shifts.
Proserpina – The Real Power Player?
As you go more deeply into Ceres in your chart, ask yourself who and what plays Proserpina. She is the real power player in the story, although her role as 'girl' and 'maiden' fool us into thinking she is the innocent piggy-in-the-middle, caught between her husband Pluto and her mother Ceres.
In fact, Proserpina has supreme control over both people, as it is her presence in their lives that dominates their happiness. When Proserpina is with Pluto, hell is a little warmer. When she is with Ceres, Spring and Summer arrive.
The most famous painting of Proserpina (below) is based on the artists' model Jane Morris, muse and wife of William Morris – and adored by Dante Gabriel Rossetti, who painted her here. In real life, Jane was the daughter of a stableman and laundress. Her role as muse made her very powerful. (She is said to have been the inspiration for Eliza Doolittle in Pygmalion, and later, My Fair Lady).
In this painting, Jane looks as if she has just realised the full enormity of her role as the woman caught between Morris and Rossetti. Sometimes art imitates life. Or was life imitating art? Like Proserpina, she was the go-between who derived her power from inspiring passion in two extremely powerful people.
Often, with the Ceres story in your horoscope, you need to ask yourself who or what the power struggle or battle for control is about. Who are the players in the drama? Or – maybe there are two or three different sides of yourself, all trying to run things, yet all in conflict with each other.
Who Plays Proserpina in Your Ceres Situations?
Space does not allow to go into the full story of Proserpina, but she is also worth looking up in your horoscope. Just as Pluto changed her from virgin to Queen of Hell, in My Fair Lady, cockney Eliza is transformed from guttersnipe to lady – and empowered. How does Proserpina function by sign and house in your chart?
Look at the Ceres house of your horoscope, too, to see where people or organisations also 'play' at Proserpina in your world.
What is really astonishing about Ceres is that she was found on the same day and year (January 1st 1801) that the United Kingdom of Great Britain and Ireland was created. That is an historic tale of promotion and demotion – power and control – compromise and loss. Who was playing Pluto, Proserpina and Ceres that day? The issues rolled on into the Irish troubles of the 1970s and 1980s.
The Four Seasons
Ceres was also found in the same year that Haydn launched his great work, The Four Seasons. This is another astonishing example of the way astrology works. I am sure you have heard of Seasonal Affective Disorder (SAD) also known as winter depression, winter blues – but also as summer depression and summertime blues.
Bipolar disorder – the notorious peaks and troughs – is reminiscent of turning seasons. Highs and lows. Light and dark. Summer and winter. Sunshine and rain.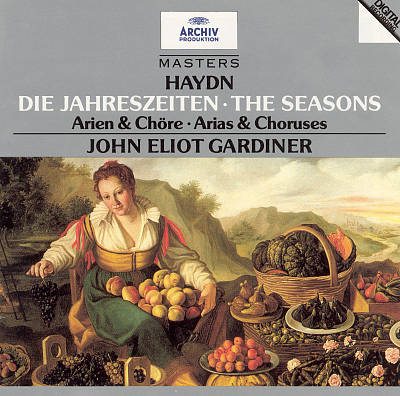 How To Work With Ceres in Your Horoscope
If you suffer from depression, in either a mild or serious form, you should already turned to your doctor for help.
If you are curious about astrology, look at the position of Ceres by sign and house in your chart, and any aspects she makes. I use the Natural House system, if you are drawing up your chart for the first time. Premium members can check their chart below – just login.
If you have Ceres patterns in your chart – aspects – then this dwarf planet will really be triggering quite a lot about yourself and your life, every time there is a cycle which ignites Ceres in your chart.
A simple way to check is to look at the degree or number of Ceres. Then eyeball your chart to see if you have anything else at that degree or number (allow one degree's difference either side).
If you have Ceres at 7 Cancer and you have Saturn at 7 Sagittarius and the Sun at 8 Cancer then you have a pattern.
There is a story inside yourself, involving your Ceres sign, and those other factors too, which can help you if you unlock it.
[contentblock id=show-chart]
Coping With Ceres In Your Personal Horoscope
1. Understand that Ceres rules the highs and lows of life – the rhythms which bring extremes of emotional weather, like Winter and Summer.
2. Examine how much you buy into these extremes and how much you allow yourself or other people to dramatise and intensify these – does this serve you, or not?
3. If you have other horoscope factors in the same sign as your Ceres sign, the chances are higher than this area of your world defines you and identifies you. It may be useful to also look at the meaning of the other planets, asteroids, points or angles too. What is the story about yourself that you are writing in your life?
4. Try to see who/what plays Pluto and who/what plays Proserpina at any given time. Reading the original myth by Ovid can be useful as can examining art and sculpture.
5. It may also help to understand that everyone has Ceres in her birth chart. Not just you. We all suffer the lows and revel in the highs – everyone has Ceres somewhere. It's what makes us human.
6. Play with the idea of moderating the lows and highs, so that you begin to see the value of the winters and autumns in your life. Does Summer have to be everything? We live in world where we are sold the message that being up, happy, energised, high, perky and bright should be 'normal' and anything else is not. If there is one thing that Ceres in astrology can show us, it is that Autumn and Winter is also part of life and maybe we should make our peace with the other seasons too.
7. Be a realist about the seasonal compromises you must make with life or other people. From time to time, according to the transits affecting Ceres, you will have to bow down. Life can also be unfair. It can be plain wrong. It may help to understand that everyone suffers from Ceres loss. To stay there, for too long, too often, will not help you. Don't dwell on the abyss. Don't spend your summers fearing winter.
8. Are you overplaying Ceres in your chart? What about the rest of your horoscope? If you invest too much of yourself and your world into Ceres it can unbalance you.
9. Whenever the compromise is made (involving a change in the balance of power, like a demotion or promotion, or switching from 'Number One' to 'Number Three' try to make sure it is practical enough to work effectively over many years. Don't leave raw feelings.
10. The hardest thing of all to do with Ceres is to admit that other people also deserve to be powerful. Other organisations are also entitled to what they own, love, produce, create or run. If you slip into the role of aggrieved Ceres and deny others their power, you will not feel any happier.
If this story has personally affected you, these are recommended online resources for you.
Hope and Help For Your Nerves – Dr. Claire Weekes
Audible Free Download
http://www.audible.com.au/mt/free_trial_special_offer_at/?url=
Samaritans Telephone Helpline America
http://www.samaritansusa.org
Samaritans Telephone Helpline Great Britain
If you or anyone you know needs help, contact The Samaritans on 116123 or visit http://www.samaritans.org
Black Dog Australia – Depression
http://www.blackdoginstitute.org.au

Lifeline Telephone Helpline
https://www.lifeline.org.au