On the 19th of June, four days before the United Kingdom voted for Remain or Leave at the EU Referendum, you read a story called Why 23rd June 2016 is Your Independence Day.  It wasn't just about the British push for freedom from Europe. It was about a global quest for independence, which was global and local. We saw it in America as Democrats staged a sit-down protest over guns.  In Australia the push for equal marriage accelerated, days before an election. The push for justice for indigenous children suffering abuse in jail began, ahead of the famous Four Corners program on ABC-TV which might just change the nation.
Your Birth Chart
Are you a Premium member? Login now to see your birth chart. Or choose a membership plan to create your chart.
If you felt the lights going on in your own life, your personal chart was triggered at 22, 23 or 24 degrees in a way that will never happen again in your lifetime. Maybe you had no idea just how trapped and confined you actually were, by a system that is now truly leaving your life, or an old set-up that had no place in your future.  I love this lightbulb illustration which turned up on my Twitter feed. Uranus rules light and lightbulbs. They found this planet in 1781 when the first big step towards the development of the battery was taken. It was also a major year for the Enlightenment.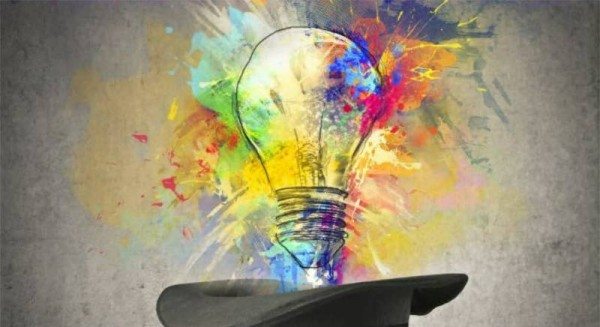 Was Your Chart Triggered? Here Comes Stage Two
I had more comments on that story on Independence Day than any other this year. Why? You felt it! Now, we are going to see a strange backwards move by Uranus in your chart, and the world chart, which promises a replay. That was not finished. It was not remotely complete. It was a rehearsal. With any retrograde we put 're' in front of words to sum up the cycle. Uranus is about all the lights going on. Now, the switch will be flicked a second time, in your chart, repeatedly, until April 2017. Only then can you say the revolution is over. This also applies to Brexit. It's not over.
That rare pattern involving Uranus at 23 Aries, Ceres at 23 Aries and Mars at 23 Scorpio actually unfolded at 12 noon on EU Referendum Day. People were shocked. As you might expect, Uranus is associated with shock and also shockwaves, because of its long link with electricity. It goes back beyond 1781. The planet himself, was the father of two kinds of lightning in the ancient world – forked and sheet. All the myths we have about Uranus going back over 2000 years tell us that. This is why I predicted Brexit months before it happened – along with wild electrical storms. I was really struck by the number of people commenting on that prediction who said they went to bed trusting astrology would deliver that result, because of the storms!
Other patterns, very close to June 23rd 2016 included Minerva at 23 Leo and Psyche at 23 Cancer. People are asking me if Brexit is going to last, in Comments. Psyche is the asteroid which reveals permanence. Whatever goes down on a Psyche pattern is for eternity.
Michelle Obama is Having a Uranian Moment
Michelle Obama, the FLOTUS with the POTUS, Barack Obama, was born with Saturn at 22 Aquarius. We don't have a birth time for the First Lady of the United States, but Saturn would not change his degree position in any case. Her Uranian moment is best summed up by this speech – which went live today – and will go down in history.
She wakes up every morning in a house that was built by slaves…Uranian cycles like the one we have, repeating, through 23 degrees of Aries are about breaking free from what or who enslaves us!  This is history and astrology, as you will see below. In fact, Barack Obama decided to run for the White House on a major Uranian transit too. The buzz words for this planet may be touching your horoscope too, if you have those 22, 23, 24 degree placements. Breaking free. Ignoring convention. Bypassing tradition. Zapping yourself as much as you zap other people…
What Happens in the World, Happens To You
Referencing Michelle Obama, who is experiencing a transit which will never happen again quite this way, in her lifetime – I use a horoscope system which means, what happens in the world, happens to you on a smaller scale. So if you have horoscope factors at 22, 23, 24 then what happened to the British Isles on Brexit is a little mirror of your own life.  What is happening with that famous 'slaves' speech in the USA is a symbol of major themes about freedom in your own world!
Uranus Retrograde is repetition and recycling of what was basically just a rehearsal. What do you get with Uranus transits? Revolution. Rebellion. Rejection. Independence. Excitement. Freedom. Electricity. Broken Chains. Shocks. Stormy weather. Shockwaves. Thrilling moments! Radical change.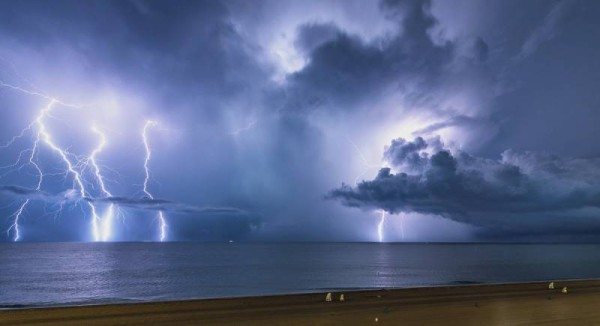 Uranus Retrograde at 23 Aries  – Expect Independence Day Two

Please make a note of these dates. The month of September 2016 is a major replay of what happened to you and your life in June, if your personal birth chart was triggered. You may also have experienced a revolution in June because your lover, partner, relative, boss, employee may have had chart factors at 22, 23, 24 and been 'struck' by lightning. This affected you!
Uranus Retrograde Dates – Freedom Replay
September 4th through October 3rd, 2016
March 20th through April 6th, 2017
(We will also see Uranus at 24 Aries, which is close enough to have an impact, between December 2nd 2017 and February 3rd, 2018. This will be the final of the three aftershocks, or late shockwaves, affecting your chart and also the world chart.)
Brexit Two, UKIP Two?
The word 'independence' is hidden away in UKIP, the United Kingdom Independence Party. That is why it was possible for astrology to predict the future of that vote. Even a student who was an absolute beginner could have seen the cycles coming and seen what was going to happen (if you are curious, hit Search to see a prediction that was almost a year in advance).
We are going to see Brexit Two and UKIP Two in September – dramatically – and then Brexit Three and UKIP Three (Newkip? NUKIP?)  in March, April 2017. For all you astrologers out there who ignore the new planet Ceres, these are the various horoscopes for the United Kingdom, England, Great Britain, the British Isles – throughout history – which clearly show the key 23 degree position in every single horoscope, which was lit up by Ceres at 23 Aries, Uranus at 23 Aries, Mars at 23 Scorpio on 23rd June 2016.  Who's the main player? Arron Banks. The Arron Banks horoscope chimes with the times. Mr Banks, the multimillionaire who bankrolled the Leave campaign, was born on March 22nd 1966 with Jupiter at 23 Gemini and Ceres at 23 Aries. His personal birth chart, even without a time, has a fated connection with the new Britain and Independence Day II. Just look at all these historic horoscopes below to see why…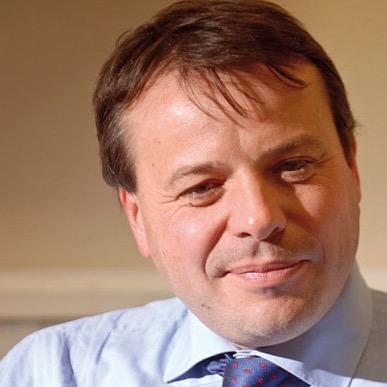 UK INDEPENDENCE HOROSCOPE
21st March 0287
05.05 LMT LONDON
Moon 23 Scorpio, Jupiter 24 Scorpio
UK INDEPENDENCE HOROSCOPE (2)
20th March 0410
00.10 LMT LONDON
Uranus 23 Aquarius

UK UNIFICATION CHART
12th July 0927
12.00 LMT EAMONT
Moon 23 Scorpio, Sun 23 Cancer, Uranus 22 Aries
UK – ENGLAND – EDGAR
11th May 0973
12.00 LMT, BATH
Jupiter 23 Virgo
BATTLE OF HASTINGS
14th October 1066, 5.28pm LMT SENIAC, NEAR HASTINGS
Uranus 24 Sagittarius, Neptune 24 Taurus
UK HOUSE OF COMMONS
20th January 1265 12.00 LMT, LONDON
Mars 23 Taurus
UK – ENGLAND – SCOTLAND – DYNASTY
3rd April 1603, 1.30am LMT, RICHMOND
Mercury 24 Aries
UK-ENGLAND-REPUBLIC
27th March 1649, 12.00LMT LONDON
Moon 23 Virgo, Mercury 24 Aries
UK GLORIOUS REVOLUTION
23rd February 1689
10.00am LMT WESTMINSTER
Moon 22 Aries, Pluto 23 Cancer
UK – GREAT BRITAIN
12th May 1707
00.00 LMT WESTMINSTER
Neptune 22 Aries
UK REORGANISATION
7th December 1922
3.28PM, WESTMINSTER
Moon 23 Cancer
*All data from The Book of World Horoscopes by Nicholas Campion, The Wessex Astrologer. Banks data – Wikipedia. 
What To Expect From Independence Day Two
You will feel Totally Wired, to quote The Fall.  You will be running a lot of nervous energy through your body and may feel as if there are currents in the atmosphere. Why? For that we have to go back to the year they discovered and named Uranus, in 1781, when Italian doctor Luigi Galvani demonstrated the electrical basis of nerve impulses in 1781, when Uranus was discovered. He made the muscles of a frog twitch by using a spark from an electrostatic machine to trigger them into life (US National Library of Medicine). Galvani lends his name to the word 'galvanised'. When Uranus is also triggered by transits, you will characteristically feel galvanised. The house of your horoscope where we find Uranus shows where you will regularly be jerked into life. You can decode the house, or life department, just by looking at the sign which is triggered at 22, 23, 24 degrees. So if you have a planet at 22 Taurus it's about your money and if you have an asteroid at 23 Cancer it's about your family. If you have an angle at 24 Virgo it's about your work. Advice for this time? Feel the change. Pursue the change. Stay grounded. Try to 'earth' yourself by taking long walks, getting back to nature – even doing the gardening.
Uranus Transits – Good or Bad?
Uranus transits, like the one we are seeing replayed in 2016 and 2017, are always a good thing in the end. Every single time we have seen a rare pattern involving this planet, we have seen enlightenment. This image from my Twitter feed, below, illustrates it really well. It's like seeing clearly and never knowing how limited you were before. This goes beyond politics. It goes into history. The French Revolution, Industrial Revolution and American Declaration of Independence either had their origins in 1781 or were completed that year. Astrology is history.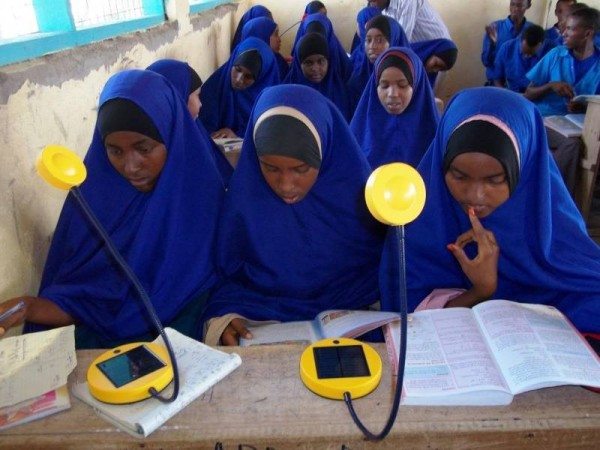 Specific Dates for 23 Degree Patterns – Independence Day Two and Your Journal

If you are a Premium Member you will have your complimentary journal already which will give you detailed dates showing you all the patterns around 23 degrees. You can also just note these dates for your calendar.
September 2016
Allow 24 hours either side of these dates for world time zones to catch up with each other. On or very near these dates, you will experience the next wave in your independence. We are also going to see the next wave of the two big people power movements that pushed through on 23rd June 2016. One is the American Democrats' rebel stance on guns and the other, of course, is Brexit. I know that the Democrats' sit-down may have passed the media by, and as I look at the internet today on 25th July, all I can see is Donald Trump's face. The astrology says, switch your gaze. 2016-2017 is about guns.  The weekend of Saturday 17th September will show the world where the priorities just switched to in American politics. Another reason? By then Jupiter will be in Libra. Every time this happens in the U.S. the peace movement is powerfully triggered.
Saturday 17th September 2016
Mars is at 23 Sagittarius exactly trine Uranus at 23 Aries and the Sun is at 24 Virgo. That is an extreme line-up. In your own life (if your personal birth chart is triggered) you are going to experience a real moment of truth, when you realised that what you changed, so rapidly, back in June 2016 was only the dress rehearsal. You didn't actually have the full revolution at all. You were just taking a first step. Keep walking because you won't be finished until March-April 2017 (the last step). Once we arrive at Sunday 18th September, Venus is also at 23 Libra. This is a really big weekend for you. Count Monday too.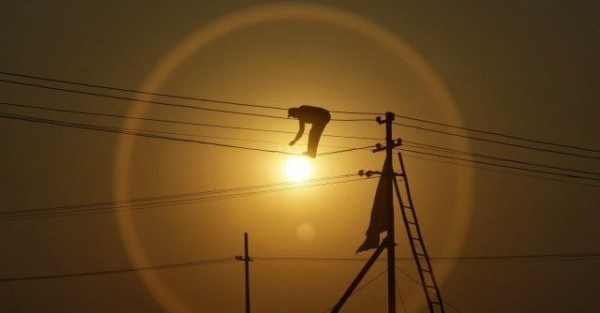 The Full Moon of October 16th 2016
We are one degree away from a major transit to that original 23 Aries/Scorpio position on Sunday October 16th when the Full Moon occurs at 23 Aries on the same day that Uranus is at 22 Aries. That is explosive and rebellious and that weekend will see demonstrations, riots, strikes – and let's hope this is the rule – peaceful protests using people power to push change.
Breaking Your Chains
The 1926 Slavery Convention  was an international treaty that went into effect on 9 March 1927 to prevent slave trade and ultimately eliminate it. Uranus stood at 28 Pisces and Chiron stood at 28 Aries on that day. Any time we see historic patterns involving Uranus, people break their chains. When Uranus moves through a sign – Aries or Taurus – he transits one house of your chart and travels through at high speed, squeezing out sparks, sending shockwaves and radically changing that part of your life forever. New things come. New people arrive. New organisations, ideas and systems are born. Turn to America in 1781 if you want to learn how to deal with what is coming. Year zero for the planet Uranus and year zero for independence. You have to break your chains and respect other people's rights to break free, too, on this cycle. I think this planet is so important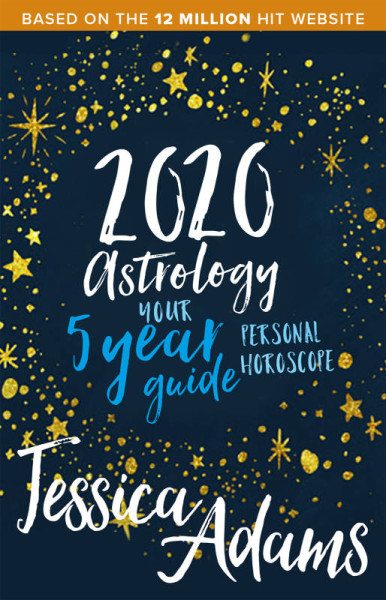 that  I wrote a whole chapter on Uranus in my new ebook, 2020 Astrology – Your Five Year Personal Horoscope Guide.
If you have major Uranus patterns in your personal birth chart or you are affected by these transits of Uranus at 23 degrees. I will explain more in the book how the United States back in 1781 is our go-to source for understanding what this cycle is all about.
Writing in The Power of Myth, Joseph Campbell noted how impressive it was that thirteen different colonies could act in their mutual interest, without losing sight of the individual priorities of any one of them. It was not only the colonies that had to co-exist in the name of freedom in 1781. America's different religious and belief-led groups also had to live, side by side. Jews, Quakers and Freemasons all had to respect each other's independence.
What works as we all go towards Independence Day Two? Tolerance. Space. What doesn't work? Staying stuck in the past. Not respecting people who pushed to be free. Pretending nothing changed. Ignoring a natural revolution which has been gathering speed all these years, but suddenly broke through very quickly in June 2016. Rejecting those who have genuinely felt enslaved to a system or set-up which they have had quite enough of. Remember, 1781 was also the year not only for giant strides with electricity and batteries, the Enlightenment and the Declaration of Independence – it was also the year that the French Revolution began. Ask yourself where the French aristocracy is today. Nowhere! You have to surf the wave of personal and world/national change when it arrives. Otherwise you end up stranded in your own quicksand. 
Keeping Up With Change on Independence Day Two
Whenever Uranus enters a new sign, there are people who resist the revolution and are left behind. Elizabeth Freeman (note the name) was a black girl who was only six months old when she and her sister were purchased by Colonel John Ashley of Sheffield, Massachusetts. In 1781, the year they found Uranus, the mistress of the house tried to his Elizabeth's sister with a hot kitchen shovel, she took the blow for her. Then she quit. When Ashley appealed to the law to come after her, Freeman (also known as Mum Bett) asked an anti-slavery lawyer, Theodore Sedgewick, to help her. He did. The rest is history. Without her, nothing. That's what a Uranus transit can do.
More Dates For Your Journal
November 2016 is important as Ceres will Retrograde back to 23 Aries, the spot she occupied when the EU Referendum was held in Britain. This happens from November 11th-16th. Ceres is about sharing power, carving up control and the forced compromise that happens when there is a massive reshuffle. She was found on the day they created the United Kingdom itself. Friday 11th November through Wednesday 16th will reveal Stage Two for the Brexit cast of characters, from Boris Johnson, to Nigel Farage – and of course, Theresa May. Mark November 11th-16th in your journal and watch what happens. Real astrology happens when you observe your real life!
The Big Finish – March and April 2017
All that remains is for the remains of Remain to be tidied up and swept away, which will happen on the third historic pass of Uranus over 23 Aries. This occurs March 20th through April 6th 2017. We are going to see a massive focus on the pound sterling, the Euro and currency then, along with the strange, wild, weird new world of post-Brexit business, tax and trading. Why? Right in the middle of this period, we see Ceres at 23 Taurus, the money sign, which takes place April 13th-14th, 2017.
The Sun is also at 23 Aries on Thursday 13th April, 2017 so we can narrow The Big Independence Day Finish to this period, specifically. It's a glimpse into the long-term future, as Uranus himself moves into Taurus (currency, economy, tax) from May 16th 2018, when we will see the collapse of the Euro and the beginning of the new world digital currency. Again, you don't have to be an experienced astrologer to see that Uranus in Taurus is going to see a money revolution, like no other!
Your Big Finish with Independence Day will also occur, March-April 2017 when you can look back at the last ten months of your life, take a deep breath, shake your head and understand that what happened in June was just the start. You think you're being radical now, in July 2016? Just wait. By the time this cycle is over you will have experienced a genuine revolution in your life, if you have factors around 23 degrees. It will liberate you without any compromises and show you just how 'in the dark' you were, before the lights went on and Uranus did his thing.