Your Saturn Sign
In astrology, Saturn by sign and house shows where you are fated to learn life lessons. It reveals where you must protect and comfort yourself, and also defend yourself.
Using the Natural House system, which you will find throughout this website, you can find your Saturn Return details, below. This is a good way to understand how Saturn affects you. No matter if you are remembering your 29th birthday, or you are about to experience it in future, going through the famous Saturn Return will show you exactly what you have to deal with.
What is the Saturn Return? The planet returns to the same zodiac sign, house and position (same degree) it occupied on the day you were born. It happens for everybody around age 29. If you wanted to know precisely when, you can hit Comments and ask me, at the end of this page. This wonderful old machine, from the British Museum, below, shows Saturn as he cycles through.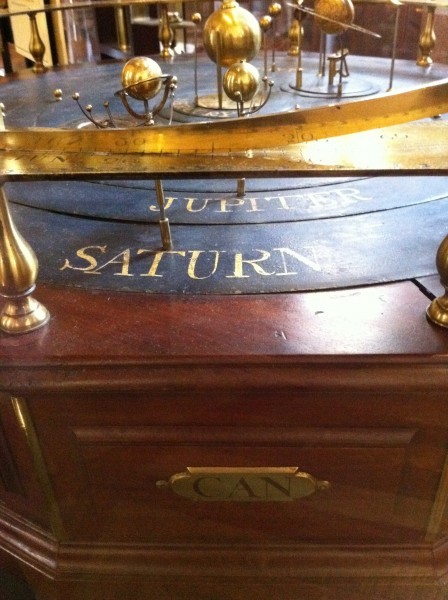 Transits to Saturn
Just as Jupiter brings opportunities and solutions, Saturn brings difficult learning experiences. However, you can use astrology to make them less heavy and less frequent! Awareness is everything.
Transits, when travelling heavenly bodies make exact patterns – or aspects – to your Saturn can sometimes feel like a mini Saturn Return. You will experience this every year when the Sun passes through the same zodiac sign and house as your natal Saturn. In fact, you can look up your Saturn Return (by your Saturn Sign) below and read it every 12 months, in a diluted form, as the Sun's cycles will highlight your Saturn issues and remind you what you are here to learn. This is a useful time to do some soul-searching about how you have been handling Saturn in your chart. The Sun acts as a spotlight at this time and will make what is known as a Sun-Saturn Conjunction. It's a way of seeing yourself at a distance. A mini life review.
Saturn in Aries
The Sun is in Aries from the final week of March to the third week of April, every year.
Saturn in Taurus
The Sun is in Taurus from the final week of April to the third week of May, every year.
Saturn in Gemini
The Sun is in Gemini from the final week of May to the third week of June, every year.
Saturn in Cancer
The Sun is in Cancer from the final week of June to the third week of July, every year.
Saturn in Leo
The Sun is in Leo from the final week of July to the third week of August, every year.
Saturn in Virgo
The Sun is in Virgo from the final week of August to the third week of September, every year.
Saturn in Libra
The Sun is in Libra from the final week of September to the third week of October, every year.
Saturn in Scorpio
The Sun is in Scorpio, from the final week of October to the third week of November, every year.
Saturn in Sagittarius
The Sun is in Sagittarius, from the final week of November to the third week of December, every year.
Saturn in Capricorn
The Sun is in Capricorn, from the final week of December to the third week of January, every year.
Saturn in Aquarius
The Sun is in Aquarius, from the final week of January to the third week of February, every year.
Saturn in Pisces
The Sun is in Pisces, from the final week of February to the third week of March, every year.
SATURN RETURN IN ARIES AND THE FIRST HOUSE
At this time, Saturn is passing through your First House, which rules your mask, your performance, and your image. This cycle has nothing to do with the person inside, but everything to do with how you are seen – and how you project, present and package yourself to the outside world.
 You are proceeding with extreme caution now, which is why you may be protecting your true self, or deliberately building a particular persona. Relaxing and being spontaneous – being yourself – will be more challenging while Saturn is in the First House! Nevertheless, you will also learn a great deal about self-control and self-discipline. Whatever fear you have about how you are seen, how you appear, what you look like – and how the world rates you – will encourage you to work hard on shoring up your image. The outside world will sense that someone's behind the mask, somewhere, but it may be impossible for them to get to know you properly, until this cycle is over. The barriers will go up now, and stay up, as this feels comfortable. Be careful with Facebook, as Saturn in Aries rules the face, and the public face. What are others experiencing? What lessons are useful?
Be aware that what you do to 'fix' issues about your image or personal appearance may actually be more of a test, than the one thing which makes you most concerned.  Why the make-up, the hair transplant, the heel-lifts, the padded bra, the public relations drive, the botox or the elocution lessons? Whatever you use to help you stage your act in this cycle (and it may just be a particularly frozen smile, or a particularly serious car) it can be helpful to be a realist about what you're getting in return.
A reasonable amount of routine and ritual will be involved in building your look, or your reputation, a certain way. Progress will be unavoidably slow by the way, so don't expect instant or easy results in your task. No matter if you are body building, losing weight, or working tirelessly on the way that other people judge you, Saturn in the First House will present you with an epic set of chores. You're structuring your look and image now. It will go up, brick by brick, until this cycle ends. You have to be a realist at this time – utterly responsible for yourself and your situation. The internet is very much involved in this cycle as your reputation, profile and face exist in cyberspace. Find out what is actually involved – realistically – about all this!
SATURN RETURN IN TAURUS AND THE SECOND HOUSE
You can be broke or wealthy in this cycle, but you'll still need to get real – and be extremely practical – about unavoidable issues which come with your situation. Being rich can increase your security risks, and make it hard to relate to non-rich family members or friends. Being skint is also a challenge. Right. Naturally, being in debt is no fun in this cycle either, and I don't have to explain why (I mean, really, who wants to live on baked beans?)  But, Saturn treats us all equally. It doesn't matter if you're rolling in it, or too frightened to look at your ATM slip. Right now, your job is to create a solid financial structure in your life that will take care of the worst of your fears.
 A system which will protect you, and a strategy that will defend you, is what you're after. It's going to take enormous amounts of time, energy and effort to put into effect – but you have no choice, now. Saturn is nicknamed TINA by some astrologers; There Is No Alternative. At this point in your life, Tina is in charge of your chart, and whatever weird, fated, karmic situation your bank balance is in, you must be ruthlessly practical and hard-working about sorting things out. Once again, it's irrelevant if you're feeling rich, or horribly poor.
At least once in this cycle, you will be put through a test. That test will prod and poke the structure you have patiently built up in your life, to see if it's actually fulfilling its function. If you only did a half-arsed job on things, it will show, and you will learn a hard lesson. Equally, though, it's possible that what you've set in motion in your life is thoroughly inappropriate for you. If so, you will also be taught something about what to do…and what not to do.
Here's a quick way through Saturn in the Second House. Ask yourself if you would be making the same financial/business/property choices, and adopting the same attitudes, if that situation was not there. Even if things were perfectly simple and easy with cash, business, property, possessions, banking, tax and accounting right now – would your coping mechanisms still seem like a good idea? Would you put up that kind of structure in your life, anyway? 
Life can seem so full of risk and gloomy worst-case-scenario possibilities that we do mad things, in order to help ourselves. This is a good time to be super-aware of what you're building in your life. Money can make us all crazy. To be Scrooge is also not much fun. To work too hard, to make the money that makes you feel secure, means you have no life!
Here's another Saturn tip. Ask people who are older, wiser and more experienced than you, about your course of action. Are you being too paranoid? Too silly about your salary? Too defensive about people owing you money? Learn about who (and what) you value most and then make smart moves to manage it all. Conditions will be hard. But Tina wants a Plan with a capital P. So go to it. Most of all, this cycle is about your values. What you will and will not sell your soul for. Who or what is most precious to you.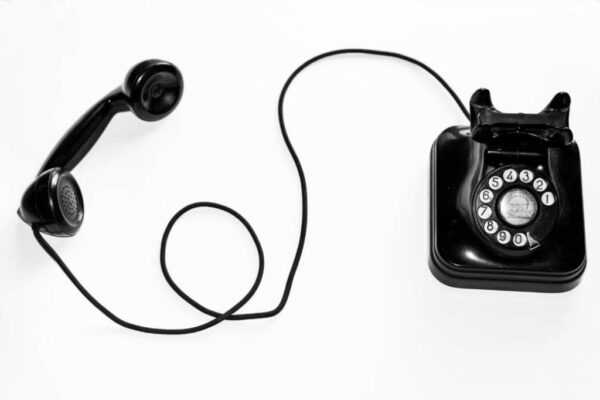 SATURN RETURN IN  GEMINI AND THE THIRD HOUSE
This cycle is about the internet, publishing, education, language, computers, public speaking, communication and writing – as well as multimedia and other kinds of connections. Create a strategy for long-term coping and maintenance. You should be looking for two things here. The first is the effectiveness of your new life system, in warding off what you fear – your worst case scenario with them. This system will be tested, throughout this cycle. So get real. Is your cunning plan, or your careful new attitude, doing what it should for you? Or have you come up with something which is all reaction, and no thought?
Saturn can sometimes lead us to build things in our lives which end up being more of a problem than the original fear. In other words, in your yearning for a safer, more protected existence, you end up creating a trap for yourself which is more harmful to your life (and your life force) than the 'words' bogeyman you originally saw. Older, wiser and more experienced people can help you here.
Communication, and the business of using the written or spoken word, is one issue but sometimes the question is about hearing, speaking, your 'voice' across all mediums or your 'ears' or 'eyes' on the web. Obvious stuff, like speeches which have to be made, or papers which have to be presented, can also be a trigger. Or you may be dealing with stammering, or writer's block, or stage fright, or fear of exams. The outcomes with Saturn in the Third House are many but the message is the same. You cannot change the conditions you are saddled with now, but you can completely control your response to them. So work, and sweat, and wait, and calculate, and strategise, and take stock. If Plan A doesn't do what you hoped it would, then go to Plan B. Don't begrudge the time you spent on Plan A, if so, because it is all part of your learning experience – and it's that learning which will help you get it right next time.
This cycle also impacts travel, and the transport that you use – cars, buses, trains, boats, bicycles, motorbikes. As a basic starting point for this cycle, always read the fine print on travel conditions, and on purchase or hire contracts for vehicles. You will now need to face up to issues and conditions, around travel or transportation, you cannot avoid.This cycle is about making a to-do list and then sticking to it. Plan B and C are good. People who approach 30 sometimes learn to drive in this transit, for a variety of reasons. Driving involves learning – study, tests – and of course that synchs with the other meaning of this Saturn Return.
SATURN RETURN IN CANCER AND THE FOURTH HOUSE
Here comes Saturn, into your home zone! So…Let's look at your lease, mortgage or property investment first. You need to become a DIY expert on all this stuff now, so you can be constantly and thoroughly updated about everything – from your legal situation with landlords, to the realities of hiring builders. You can never learn too much, or know too much, in this cycle. The more wide open you leave yourself to mistakes and fate, the more challenging this cycle will be. So build a plan that works and stick to it. You will need a nest with strong walls and other 'guarantees' on this cycle as conditions around you are unavoidable. Much depends on the nest itself. Test it at intervals.  
I don't know if you own a string of properties in Monte Carlo, or you're sharing a cheap flat with your friends, but the story is the same. Situations you cannot sidestep, and conditions you cannot avoid, are going to make renting or owning equally hard. You may even need a few slugs of whisky to deal with what's now happening. But…if you become an expert on all the issues now in front of you, and if you work at coping, and managing, and enduring, you will get through.
The only caveat is, make sure that the way you are now building and structuring your home life, is the right way. In other words, don't just blindly react to what, or who, is causing you anxiety. Take a deep breath and strategise, and get as much outside advice as you can.
How will you know if your strategy is sound? Firstly, it will have worked before, for other people. Secondly, it will be absolutely right for now (check the internet to get the latest.) Thirdly, it will be a strategy that not only protects you from the worst, it will also stand up on its own merits. You can build a home life now that has merit anyway, quite apart from the fact that it's your own emergency response to stuff you cannot avoid or control.
Here are some real-life examples from my files, of people who had this cycle before you. They dealt with mortgage interest rate increases, delayed building schedules, difficult flatmates, home repair costs…you name it. Saturn says "This is your karma now. This is the way things have to be, for a couple of years. So learn all you can, and build a measured response to it – a sensible way to manage things – which will take care of the worst of your worries." The Universe adds, "Oh, and make sure that your coping strategy isn't going to make you feel worse than the threat of the problem itself."
 Your relationship with your parents, your close relatives (anyone from sisters to uncles) and your own immediate family (your partner and children) also needs attention now. Accept the things you cannot change and then be patient enough, and smart enough, to slog away and make things work. The advice and insights of experts or those who have been there, done that, with their own families could be enormously helpful.
Concerns about family members, or those actually caused by them, should not interfere with the rest of your life. Instead, take a long, cool look at what you must now manage, and be prepared to work phenomenally hard at your game plan. If, over the next two years, you find that your coping strategy wasn't so useful after all, don't waste time on regrets. Recover, repair, and start again – with a better one. Just keep going!
SATURN RETURN IN LEO AND THE FIFTH HOUSE
This cycle affects the world of children. This means your own son or daughter, as well as any godchildren, grandchildren, nieces or nephews in your life. A looser connection to children (through your job, for example, or through friends' kids – or your hobbies and interests) may also be on the agenda. You may be concerned with issues like pregnancy, infertility, adoption, postnatal depression, miscarriage and abortion at this time too. So…this whole cycle is best summed up as follows:
PARENTHOOD = REALITY CHECK
How to cope? On the most simple level, I think you can honestly avoid the worst of this cycle by taking a reality check about having children/not having children almost as soon as it begins. Don't hide your head in the sand. Get real. What are the worst case scenarios now? What's going on out there? Where do you stand? What's the truth of your situation? Once you know, build a life which can 'take' all those realities, and accommodate your most basic anxieties. This is a classic cycle for the turning-thirty concerns many people have.
Even with children who are now at school, or even adults in their own right,  there is no point in tightly constructing such an impossibly safe, disciplined and rigid little world for yourself, that you lose the connection to life altogether. Don't block your own flow. Don't make your fear your whole life. Children do push our buttons. But keep this thing in perspective now.
We associate this cycle with the interests, hobbies and part-time pursuits that bond children and adults together. Cricket. Classic bands or classical music. Kidult entertainment, like Harry Potter. For one reason or another this will be hard work on your Saturn Return. Think carefully before you take on anything or anybody new. That riding school commitment may involve issues you had not anticipated, when the family signs up. Anything which means the elders and betters can join in with the younger generation, should be taken cautiously.
Sex will also be a big deal now. Saturn is a slow, serious and stuck transit to deal with. Not very sexy, is it? But…Get real and get organised. Single or attached, you now need a way of life which will help you and serve you. How did others cope before you, with the same issue?  Of course the nitty-gritty of sex is embarassing to discuss, but you can do it (anonymously) in online forums. Read Tracey Cox. Read Steve Biddulph. Educate yourself and then work hard at your game plan.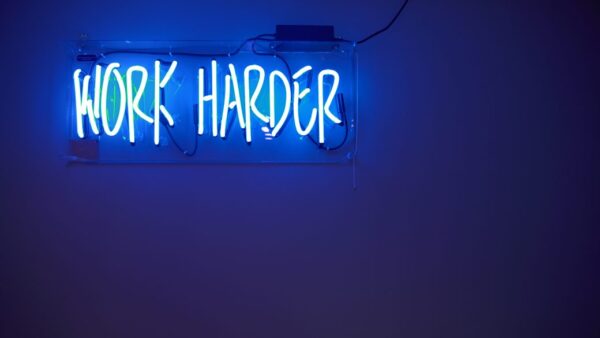 SATURN RETURN IN VIRGO AND THE SIXTH HOUSE
If you work full-time or part-time, this cycle will affect your job. You'll need more sleep now, and a proper daily routine which keeps you healthy. Of course, doctors will tell you that this is essential anyway, but for the next two years or so, it's really vital. The realities of your particular role in life, will demand more than you imagined. You'll often be emotionally stretched or just worn out from it all. So promise yourself, from day one that Saturn goes into your Sixth House, you will treat your body with the respect you would give to a vintage Rolls Royce. Your body is a machine now. Look after it, because it's going to have to carry you through unavoidable workplace, university, home or volunteering realities.
More on your body in a moment. This is a common scenario on this Saturn Return – over the next year or two, the changing conditions with staff, equipment, hours, job descriptions or even the industry itself, will seriously confront you. Much as you would love to take permanent sick leave, or never return from your summer holiday, you can't. So you're stuck with the position and the people. But – here's the solution. The harder you work at developing a proper set of strategies, rituals and routines, the less pressure you will feel. The more you educate yourself about people management, or the realities of your business/industry, or workplace psychology, the safer you will feel. I know of no other cycle which depends so much on your willingness to make an effort. And that means a carefully constructed schedule, weekly list, and plan. You also need to ask yourself about the realities of work and what you are prepared to do, in order to have job security.
Take a long look at the coping mechanisms and little structures you're creating now, in order to deal with what you fear. We all do it, especially in our working lives. Check in every few months or so, to see if these systems you've developed to manage, are actually worth all your effort. Were you right to try and build a certain kind of strategy, or were you way, way out? Learn as you go. If you were mistaken, correct it, then move on.
If you are unemployed or have a full-time home life, the same issues face you now. Unavoidable, difficult challenges face you. The way forward for you is to do your homework, about what you're dealing with. It's day in, day out, after all. So put in some research. Ask someone who knows. Then use that knowledge.
Health and wellbeing need careful attention now. You are stuck with what you're stuck with, in this cycle – so get second, third and fourth opinions. But above all, devote a certain number of hours every week to slogging away at what the experts tell you must be done. Whatever your body is doing, now, you need to get real (and you will) but you also need to work, work, work at it.
SATURN RETURN IN LIBRA AND THE SEVENTH HOUSE
This cycle will affect your marriage, partnership, dating chances, and the state of play with any rivals or enemies. You will have to live in the real world at this time, as the unavoidable facts about yourself and your situation will need to be dealt with, in the most practical way. Flapping is not an option! Neither is burying your head in the sand.
What Saturn wants you to do now, is build the kind of relationship, the kind of single life – even the kind of status quo with your opponents – which does the most to take care of your concerns. This means common sense and practical coping. Others have been there before you, turn to their expertise or experience.
Saturn tells you how it is, not how you wish it could be, and then it asks you to deal with difficult realities, by putting in the hard work. This cycle will ask you to draw on your experience, make a plan, put everything together, then roll up your sleeves and do what is necessary. It's hardly romantic, but it is constructive, and it will help.
 It's really important to be clear about the sort of relationship, or the kind of single life, which you are now building. Equally, if you are trying to structure your world a certain way in order to deal with enemies, you need to be fully conscious of what you're creating. What do you think you're doing, here?
Stand back and take an objective look at what you are putting together for yourself now. Is it providing you with a sense of false security, or real security? If all goes well now, you will end up with something which is built to last. That something may be a marriage, a relationship, a divorce, or a legal victory. It may be a fixed approach to a partner or enemy, or a new emotional or sexual set-up. Whatever you are putting so much work into could very well stand the test of time, so it's crucial that you know the nature of the bed you are hammering together, before you decide to go and lie in it.
 Apart from anything else, the sheer energy, time and patience your love life tasks require now will be monumental. You could spend a year or two structuring your love life a certain way – or labouring away at a battle.
People who are older and wiser and have been there before you will be excellent sources of advice now. There have seldom been so few guarantees in your world. Against this background, though, you must make the best judgements you can. Those who have been there before you can help. Hit books, courses, whatever you have to, to check your hard work is worth it.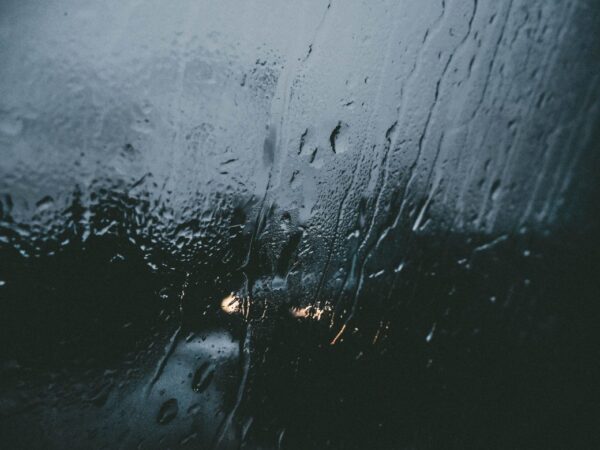 SATURN RETURN IN SCORPIO AND THE EIGHTH HOUSE
The realities of having other people (or organisations) so heavily involved in your own financial, business or property situation is, sooner or later, you're going to have to accept that there's no such thing as a free lunch. Or a free chocolate mousse. Deals, contracts, binding obligations, legal requirements and casual agreements all add up to the same thing – a big reality check. This Saturn Return asks you to look at sexually intimate arrangements over the house, flat, money or business. Marriage or a common law marriage/de-facto relationship is typical. Then, there are deadly serious agreements, like life insurance, your last will and testament or mortgages.
You will enter into new financial, business or property arrangements over the next couple of years or deal with issues around the old agreements, expectations and arrangements. You hope these will take care of your concerns. But do your homework and seek expertise and experience. What's the track record of these schemes or plans? And is the price you're about to pay for them (financially, or in terms of work, energy or effort) worth it?
It may be that you're about to patiently construct a watertight financial, business or property structure that will defend you extremely well against what you fear. However, it may be that you are lurching towards a plan which is about as effective as a $1 'protection' candle. So ask around. The older, richer, more experienced and more thoughtful someone is, the more you need to take them out to lunch and ask them all your questions. Who's been through your situation before, and who can best advise you?
Try to do the get-real thing before this cycle begins! You have certain arrangements with your flatmates about the bond, but where do you all stand legally? You're happy to rely on a family inheritance, but what does your Dad actually expect as a result of that? You're thrilled about the cottage that you and your husband just bought, but what happens if you split up?
The standard Saturn rules apply. Keep life simple, minimise the 'ask' before this cycle begins, space clear your financial, property or business life and don't necessarily take on anything new unless you are quite sure you can handle the burden.
SATURN RETURN IN SAGITTARIUS AND THE NINTH HOUSE
This cycle brings lessons about travel, people from other countries and cultures, education, publishing and religion. You have Saturn returning to Sagittarius, so all the areas of life ruled by this sign are now hard work. Immigration. Belief systems, apart from religion including cults. The Worldwide Web.
In a nutshell this cycle is about the decisions you make, which you hope will expand your horizons. So it covers writing books and website blogs, as well as study, and journeys overseas. It certainly concerns foreign religious beliefs – foreign to you, anyway.

The most common outcome of this cycle is a difficult reality check about someone who has a totally different national or cultural background to you. They may be visiting your country, or be resident here. Alternatively, you may be dealing with them on the other end of a phone. Nevertheless, there is nothing (and nobody) so foreign to you, that you cannot do some research. Educate yourself about how to communicate, how to cope, and how to manage. Update yourself on what's going to work best. For the next year or so, you're going to need a plan. Make it the best one you can find and then stick to it.
If you travel now, buy books before you go, and do lots of web research. Prepare thoroughly and don't just throw your clothes in a suitcase and trust to luck. The place you have in mind, and the experiences ahead, will also demand some kind of plan or coping strategy. So base it on as much advance knowledge as possible – not to mention a few words of wisdom from those who have lived there/worked there/travelled there before you.
Are you studying or teaching now? You'll have specific fears. Millions of people are going through this at the same time as you – and millions have survived this cycle before you. So do what you must. Gather the facts, address the realities, and then dance as hard as you can, for as long as you can. Once again, older and more experienced people can be very helpful.
You cannot change who you are, nor can you change aspects of your course, or the people in charge, or the other students – or the state of play with your chosen field. Nevertheless, you can create and control your response to all of that. Boringly enough, it's usually the 'sensible' and time-honoured approach that works best at this time. But it's your choice. Once you've asked enough questions, just go with the system that you trust.
Publishing could easily touch your world now. And of course, this now means audiobooks, as well as video podcasts and the more traditional world of the printed press. Put aside any fond imaginings or ill-informed fantasies about what publishing or the web is actually all about. Saturn is going to update you with a reality check so hard, you may feel like a flying cow just hit you in the side of the head. But no matter. Just ask the experts, and when you can't do that, scan professional organisations or community forums. Then roll up your sleeves and get on with your best bet – your smartest plan.  
The same thing applies to any religious or academic issue which challenges you now. You probably need to get real about the way things are now, in respect to this particular community or organisation. So update yourself, ask advice, and then build your strategy.
SATURN RETURN IN CAPRICORN AND THE TENTH HOUSE
Quick! Are you about to take a new job, as this cycle begins? Then check the fine print on the contract, and arm yourself with as many facts as you can, not only about your employers, but also about the state of your business/industry. You must now inform yourself, educate yourself and update yourself as much as you can, about the work that you do, or the position you're about to take. If you don't, you could be setting up some avoidable tests later.
The same advice applies to any new project, special work plan or new role you take up while this cycle operates. Full-time parenting is a job, too. So is volunteering. Forget your imagination or your hopes and dreams. Instead, read up as much as you can, on what's actually going to be in store. Knowledge is your greatest defence at this time.
Whenever Saturn is returning to Capricorn and the Tenth House, you need to do your homework. The more you can live in the real world about the particular profession or position you're choosing, the better off you will be. Ask the sign just before yours, about this cycle. They had it before you, for around two years of their life. What happened? What did they learn?
When it comes to your working life, there will be a situation which is hard to avoid, deny or escape around you (usually within a few weeks of this cycle beginning.) If you don't have a full-time or part-time job, then this applies to your other role and goals. Questions of status, success, ambition, position and mission seem heavy now.
You will need to build up some kind of stronghold now, as you manage this tough situation. It may be psychological (so you need to think a certain way, or respond a certain way, to feel safer and more secure.) It may also be practical and hands-on – a workplace system, or professional routine, which will take care of what you fear most.
This will really stretch you. However, it is your best bet, as the alternatives (trying to forget what's happening, or trying to pretend it's not there) are no alternatives at all. When life hands you lemons, as it will, make lemonade. And compare recipes to find out what works best.
 If you don't work (you're married to the breadwinner, or you're retired/jobless with quite a different set of ambitions and goals) then this general outcome, as written above, will affect your overall status and mission. It will have nothing to do with bosses, but everything to do with your lifestyle and standing in the world.
What you face now will be tough, but take it on. You must now patiently construct a place for yourself which will shore you up, and help you manage. 
SATURN RETURN IN AQUARIUS AND THE ELEVENTH HOUSE
You have a friend who is about to trigger certain basic concerns. You have known this person for years – or you may find the friendship takes off while this cycle is running. Nevertheless, this person is about to push more buttons than you knew you had. And…you can't really do anything to change it. For one reason or another, you're stuck with a situation which means you must now live with the realities of being this person's friend. Is it their personality, the changes in their life, or their circumstances? Is it the particular chemistry you have with them, or decisions they're making which directly affect and worry you? Take a deep breath and take stock.
Saturn is not here to give you the wobbles. It is here to teach you something about friendship which you can only learn every 28 years. You have to decide how much you should shoulder, and how often – or not.
Friendship, social media and your social life in general will teach you some lessons now. If you don't know what you need to know – ask. Particular friends may come along, or return to your life, who triggers lots of heavy issues for you. It teaches you. 
Be practical and make a list of what you trust will work best with the group, club, team, committee, association, charity, political party, band, ensemble cast  – or other group. Go to good books, trusted advisors, or older, wiser people if you must. And give it time. Lots and lots of time! The system which is going to work best now, is one which will necessarily involve a long stretch of patience and effort, on your part.
You will certainly have a group involvement which is going to require quite a lot of sustained hard work and careful management. If you're not really a joiner by nature, this group could easily be your usual circle of friends (your social life, as a whole) or perhaps it's just a network of people you are temporarily involved with – like a travel group, on a tour.
Destiny will line up the people you need most, at this time, to teach you the most about your own maturity. Fate has set you up in one of those situations which just is. However, now is the time to roll up your sleeves and set about organising a smart way to manage it all. You also need to be honest and ask yourself if the friend or group is too much of a burden.

In two years or so from now, you won't even care. But for now, explore the realities of your situation from all angles, and then work as hard as you can, to come up with a sensible response. "S/he handled all that so cleverly", the others will say, ten years from now, when they look back and finally understood what it is you actually did.
By the way….your Saturn lessons also impact the whole business of being lonely/having no friends too. So if it's your karma to be all alone now, don't put up with it. Do some homework and find out how to have a social life as best you can. It won't be easy, and it will take you months – but you will  be okay. Treat the creation of friendship as seriously as the creation of a business. What you do to shore up your sense of security, comfort and safety in a testing social situation or friendship situation is as important as what/who lies outside your barriers, or walls. Have a look at how you are building your life now and ask yourself if it is delivering the reassurance you want.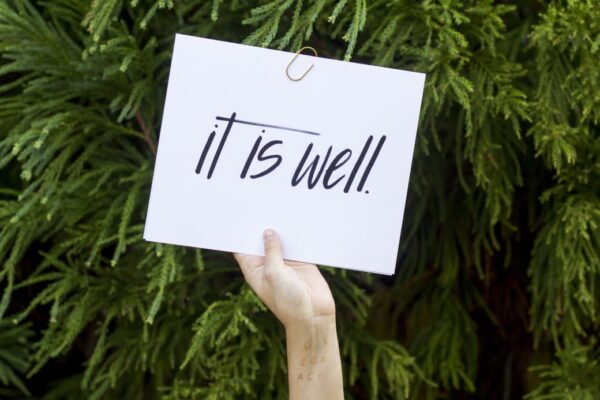 SATURN RETURN IN PISCES AND THE TWELFTH HOUSE
Ah, Saturn in Pisces and the Twelfth House! Way too many dusty old astrology books will tell you this is about hospital or asylums. And also – jail. This is nonsense, of course.
This cycle will give you a rare chance to get to know yourself better, and learn about what really makes you tick. It is about a vivid confrontation with your unconscious. Of course, it is possible that you may be in seclusion for some of your Saturn Return so this makes it necessary to examine your soul. For the most part, though, you will now reach a cycle when any circumstance at all, can trigger the need to learn from yourself – about yourself – and that means the part of yourself which is deeply submerged below the surface.
The Twelfth House in astrology is ruled by Neptune and associated with Pisces. We associate it with everything about yourself and your plans which is invisible, mysterious or an enigma. This is a confused and confusing part of yourself and your life which even your closest friend, relative or lover cannot fathom. It is literally 'unfathomable' and yet this is also where you must learn your hardest lessons.
You can expect a long confrontation with yourself – just you and the mirror, or you and a diary – or even you and a therapist, or priest. You can expect to spend more time by yourself now, either by choice or by circumstance. Who are you when there is nobody else around to react to? What are you really made of? This cycle will teach you all this and more, as it encourages you to take a long, hard reality check about your inner self.
 Sometimes this cycle does find you marooned by yourself for a while. There are many possibilities, but Saturn in the Twelfth House typically finds a way to remove you from the outside world, and trigger the stark confrontation with your spirit or soul.
Be careful with astral travel, meditation, out-of-body experiences and your etheric body now. The Twelfth House rules this invisible area of your life. We associate it with the chakra system, the aura and the 'light' body and this is where you need to know what you're doing, before you even go there with activities which involve this hidden part of yourself. Learn how to protect your aura and close down your chakra system. 
It's quite true that your own private time and space are necessary now, because you have so much to process. If your secret world or private self becomes a burden to you, though, you need to explore options which will help you cope. Meditation, yoga, self-help techniques and counselling may all be useful. Sometimes the logical answer is to spend less time alone with your unconscious mind. Less time in bed, dreaming. Less time navel gazing. It's a straightforward solution to Saturn 's Return.
You will build your own inner world now – full of secrets which nobody else will ever access. Crafting this will take at least a year, and possibly longer, as you set about the task of taking practical steps to manage your fears. Just make sure the inner world you are left with is one you can be happy with, long-term. Your aim will be to find security, reassurance and comfort so turn to tried, tested and trusted ways to achieve that – about your inner self or invisible self.
A role behind the scenes where nobody sees you, and where you get no credit, recognition or acknowledgement may be a serious 'ask' for you now. Make sure you can take on the burden before you move out of sight.
Secrets, kept or revealed, can be a burden now. The 'skeleton in the closet' to which old astrology books refer is a quaint way of saying that you may be covering up something with serious implications. Perhaps you are protecting others. Maybe you work for the police or the intelligence services.
The classic Saturn Return advice applies. Be hip to what you are doing if it's sneaky, clandestine, concealed or shady. It may become an issue for you later. Do not take on a secret, nor reveal it, unless you have thought it through very carefully.

This special feature on your Saturn Sign, Saturn House and Saturn Return is an exclusive extra with 2020 Astrology – Your Five Year Personal Horoscope Guide by Jessica Adams.