We have a  lunar eclipse on Thursday 18th August 2016 which you really need to know about. Like all eclipses, this is a cover-up on a global scale. It is an historic eclipse, the last in the Saros 109 cycle. I am not sure why some astrologers are saying this eclipse is not important. I share my colleague, pro media astrologer Penny Thornton's view – this one is crucial. If it hits your personal birth chart at Aquarius 26 or Leo 26 then you need to know more. And in general, we should all be aware of worldwide cover-ups.  Think of it like looking at  a situation, like a dog wearing eclipse viewing glasses. It's just doggone crazy to make big judgements or decisions over this eclipse. Even if your horoscope is not directly hit, somebody else's will be. (Image: Mirror).

TRACKING THE ECLIPSES OVER TIME
If you are curious about eclipses overall, invest in the Thousand Year Canon of Lunar Eclipses by Fred Espenak which lists this particular event, on 18th August 2016, as a Penumbral Lunar Eclipse, in a series from 1864 to 2288. Fred Espenak is a retired astrophysicist from NASA's Goddard Space Flight Center.  If you prefer websites to check eclipse times, dates and types, then go to the Astronomical Applications Department of US Naval Observatory and Her Majesty's Nautical Almanac Office. This information is on the public record in both the U.S. and Britain.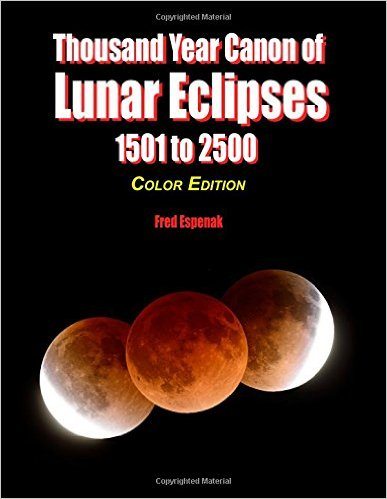 Why 18th August 2016 is the Death of a Saros Eclipse Cycle

August 18th 2016 is the Death of a Saros Cycle of eclipses which began in 718 AD.  Astrologers and astrology fans are witnessing the completion of something epic. If you are curious about Saros cycles, see the work of astrologer, academic and author Bernadette Brady.  A Saros is a period of 18 years, 11 days, 8 hours used to predict eclipses.
As you know from reading this website, an eclipse is always a cover-up.  The Bill Clinton and Monica Lewinsky confession story of August 10th 1998, reported here by Time magazine, was right on cue.
The eclipse itself happened two days before that magazine came out on August 8th 1998. It's part of the same series as this one, which we know as Saros 109. This current 2016 eclipse sees the Sun in Leo, both Bill Clinton and Monica Lewinsky's Sun Sign. In fact, this 18th August 2016 eclipse sees the Sun at 26 Leo, right on Mr. Clinton's Sun – also at 26 Leo.
That little Saros sequence went like this – July 27th 1980 eclipse, August 8th 1998 eclipse, August 18th 2016 eclipse. Saros cycles tell us what the connecting threads are, between each story.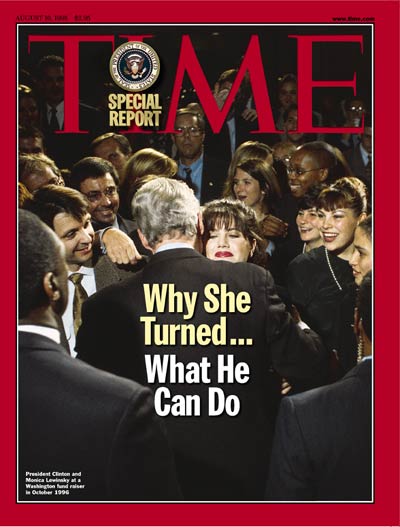 HOW THE AUGUST 18th ECLIPSE IS PART OF A 'WHITE HOUSE' CLASSIC COVER-UP SERIES
A penumbral lunar eclipse took place on August 8, 1998, the second of three – and boom! We got Monica and Bill. Moving back in time through the Saros 109 cycle, we find ourselves arriving at the White House again. This time with Ronald Reagan.
The previous eclipse in this Saros series happened on July 27, 1980. Do you remember The October Surprise conspiracy theory about Ronald Reagan?  A key issue that year was the release of 52 Americans being held hostage in Iran – and hero of the hour, Ronald Reagan, won the election. On the day of his inauguration—in fact, 20 minutes after he concluded his inaugural address—the Islamic Republic of Iran announced the release of the hostages.  Suspicions linger.
One of the key dates in the October Surprise? The final week of July 1980. Eclipse week. Part of the Saros 109 Cycle.
 

Cover-Up Jobs In Your World in August 2016

How do we know that an eclipse is always a cover-up for the world, and often for you as well? As above, so below. An eclipse blots out the light. It conceals. It overshadows. It obscures. It is a strange and unusual event, so we always know there will be something striking about that day. Astrologers can make predictions far into the future and be proven right about the theory, so we know it works. I used the Supermoon Eclipse of September 2015 to predict this, which you can still read on this website.  The original forecast is below. It came true. Why do we know eclipses blot out what we need to know? Because history tells us, but accurate prediction does too. This is the original forecast, below – which I made only using an eclipse.
Alarm Bells Over the September 2015 China-England Nuclear Deal
There are already calls from experts for the UK government to cancel this risky new nuclear plant in Somerset. Despite this, George Osborne is in China, signing deals, just three days before a total lunar eclipse – hitting both the Chinese and English horoscopes at exactly 4 degrees. Astrology is ringing big alarm bells."
What happened 11 months later? British Prime Minister Theresa May canceled the nuclear deal after Chinese espionage made headlines. Cover-up job. The Times reported 'Chinese Hinkley backer is accused of espionage."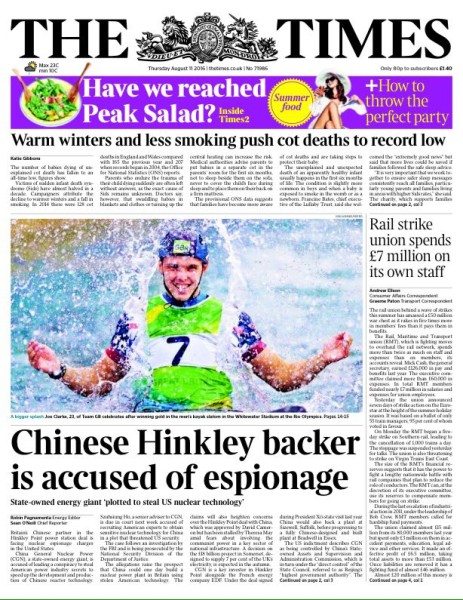 Your Horoscope and the Penumbral Lunar Eclipse of 18th August
In one department of your life, across 17th-19th August, there will be a lack of information where there should be facts. There will be a cloudy picture where there should be clarity. There will be a story overshadowed by the strange behaviour of the Sun and Moon. This Penumbral Lunar Eclipse is a Full Moon with the Sun at 26 Leo and Moon at 26 Aquarius. In translation, that means if your personal birth chart is hit, there will be an important lack of information. Missing pieces of the jigsaw. An incomplete picture.
Even if your astrological chart is not affected, you will be affected in a general way, by the cover-ups which are coming, involving the Royal Family and the Rio Olympics. Why are those so important? It comes down to the zodiac signs involved. The signs where we find the Sun and Moon, in these unsettling patterns. As I edit this story on Thursday 18th August, 2016 I can see the first eclipse story has already broken. It's the Olympics Watergate!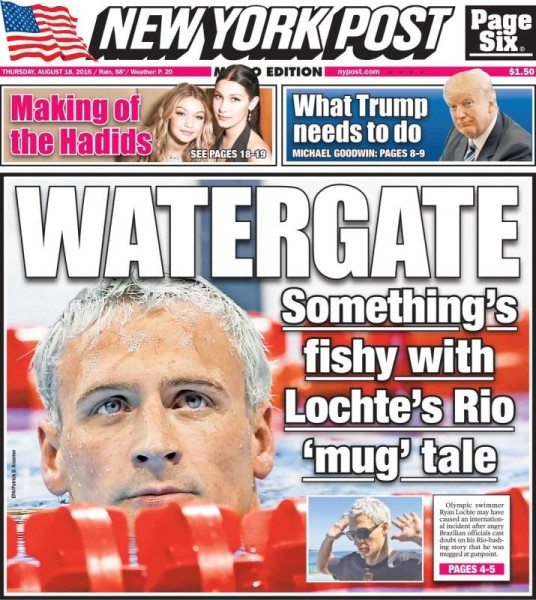 PICK UP MY ASTROLOGY E-BOOK TO UNDERSTAND FULL MOONS, ECLIPSES AND NEW MOONS
My new book 2020 Astrology you can read extracts about the Full Moon and Eclipse here and download the whole book here.
WHAT ASTRONOMERS SAY ABOUT THE 18th AUGUST, 2016 ECLIPSE
The author of Human Vision and the Night Sky, astronomer Michael Borgia, writes  that this current series of eclipses, culminating as you read this, is ancient. "The oldest current series in progress is Saros 109, which will have the last of its 73 events on August 18th, 2016. Saros 109 began with a penumbral eclipse at the extreme south end of Earth's shadow on June 17, 718. I did not leave a number out. This series of eclipses is about to conclude a run of 1, 298.1 years! Imagine a Broadway show running that long!" (Image below, Express).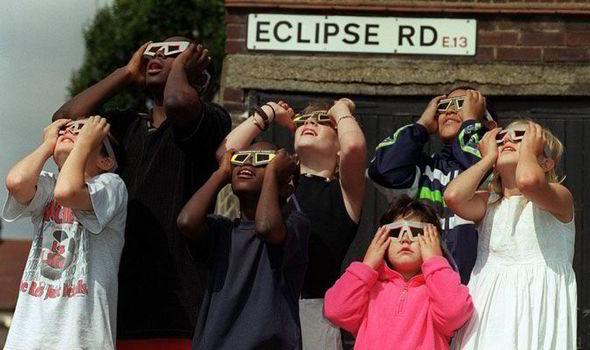 HOW THE AUGUST ECLIPSE AFFECTS HER MAJESTY THE QUEEN AND THE ROYAL FAMILY
This is quite an old prediction because where possible, I try to make public record predictions months or years in advance, but have another look here. This is an extract:
"ECLIPSE PREDICTIONS FOR 18th AUGUST 2016
We have a crucial eclipse for the British Royal Family on Thursday 18th August 2016. The Full Moon at 9.26am falls with the Sun at 25 Leo and Moon at 25 Aquarius. Shortly after this at 9.42am we have a penumbral lunar eclipse, with the Sun at 26 Leo and Moon at 26 Aquarius. What does an eclipse do? It covers things up. For the most important reasons, Her Majesty the Queen, Prince Charles, Camilla, Prince George (small though he is), Prince Phillip and Prince William will all be drawn into a cover-up job."
THE BRITISH ROYAL FAMILY PERSONAL BIRTH CHARTS
If you think about what an eclipse actually does – wholly or partly blotting out the light – you can see why nothing is ever clear or normal when one occurs. Eclipses are rare. They spell big events, if they hit your personal chart.
This eclipse falls at 26 Leo, the Royal sign. It follows a Full Moon just before, at 25 Leo. Which members of the Royal Family, past and present, have horoscope factors at 25 and 26?
Prince Charles – Vesta 25 Libra
Her Majesty the Queen – Midheaven 25 Scorpio, Immum Coeli 25 Taurus, Juno 26 Aquarius, Diana 25 Gemini, Minerva 26 Capricorn
Princess Diana – Ops 25 Libra, Moon 25 Aquarius, Juno 26 Pisces
Prince George – Aesculapius 26 Taurus
Camilla – Salacia 25 Sagittarius
Prince Phillip – North Node 25 Libra, South Node 25 Aries
Prince William – Neptune 25 Sagittarius, Chiron 25 Taurus, Venus 25 Taurus
THE RIO OLYMPICS AND THE DOPING COVER UP
Watching the Rio Olympics without understanding what a penumbral lunar eclipse can do, is like watching the games with a cardboard box over your head. The Sun is in royal Leo but the Moon is in Aquarius, the sign which rules teams and committees. The biggest doping cover-up of the 21st century is going to take place right under everybody's nose, on or very close to August 18th 2016. It may not be revealed for months. Why do we know it's about doping? Because of the next eclipses in September which are in Virgo and Pisces, ruling the body and drugs, respectively.  It's going to make FIFA look like a children's tea party.
FURTHER READING ON NEW MOONS, FULL MOONS AND ECLIPSES
Eclipses
The New Moon 
The Full Moon
The Penumbral Eclipse of the Moon, 18th August 2016 (below) is not a visually spectacular eclipse but it does mark the end of the historic Saros cycle 109 and it does matter to the world. Perhaps we will find out that the real purpose of this cover-up was to teach us about the true spirit of the Olympics, which of course the Greeks predicted with their famous Antikythera mechanism, that ancient analogue computer which not only forecast eclipses, but also the Olympiads too.  Watch this space.