The new London Night Tube will launch overnight on Friday 19th August 2016, as it turns into Saturday 20th August. It will launch on Mercury Retrograde Shadow. Not a good idea. An even deeper concern is the fact that London is welcoming her new Night Tube ahead of an eclipse which hits the chart precisely within weeks of its launch. Here is the chart. You would expect to see a lot of placements in Gemini (short haul travel) and Sagittarius (long haul travel) and here they are.  People are surprised when I tell them that horoscopes can be cast for trains, buses, boats and planes – as well as people – but they work just as well.
HOW SEPTEMBER 1st-3rd BRINGS A HARD LESSON TO LEARN FOR THE NIGHT TUBE
The New Moon on Thursday 1st September at 9.03am in London finds the Sun at 9 Virgo conjunct the Moon at 9 Virgo in an Annular Solar Eclipse. This is 24 hours before the overnight service, scheduled for that weekend of Friday 2nd September. The eclipse is exactly trine Saturn at 9 Sagittarius in the Ninth House, which rules foreign people and places and foreign travel (the London Tube connection to Eurostar at Kings Cross St. Pancras, for example). Saturn always brings a very hard lesson to learn.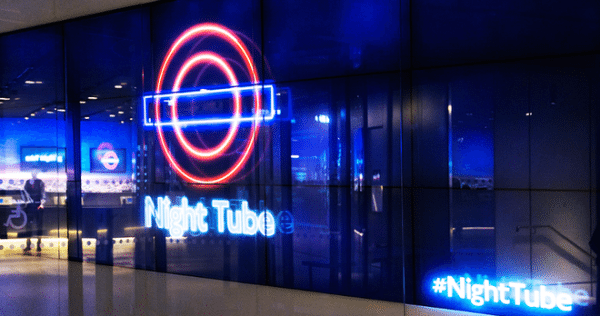 THE MOMENT OF TRUTH – THE ECLIPSE ON SEPTEMBER 16TH, 2016
On Friday 16th September at 6.54pm we have a Penumbral Lunar Eclipse with the Sun at 24 Pisces opposite the Moon at 24 Virgo. As you can see, the eclipse falls right on the launch position of Mercury at 24 Virgo.  It is astonishing that nobody telephoned an astrologer to look at the launch date for the Night Tube. It would only have taken a moment to see the eclipse.
Eclipses are cover-up jobs. You can download my new book 2020 Astrology free, to read more about them, from this website. They are rare, so the events which surround them are striking and unusual.  People are left in the dark on an eclipse. It blots out what we need to see. It blacks out the facts. An eclipse obscures. It conceals, it never reveals. In this case it's very risky.
I was born in London, love the Tube, and love the idea of a Night Tube even more. And which astrologer could resist those new signs, which look like little horoscopes? In a perfect world,  though, the Night Tube would relaunch with a brand new astrological chart.
On, or close to, Friday 16th September 2016, the Night Tube is under threat as working commuters head home. The Night Tube itself was launched with people, either undercover or hidden, who are extremely audacious.  They are deeply embedded in the whole venture. A cover-up job will unfold. Watch this space.
The transits are as follows – Sun 24 Virgo in the Sixth House, Moon 24 Pisces in the Twelfth House, Uranus at 24 Aries in the First House, Chiron at 24 Pisces in the Twelfth House, Mercury at 24 Virgo in the Sixth House. The 23 degree position is a sensitive spot in every astrological chart we have, throughout history, for the United Kingdom and British Isles.