At 9.04am on Monday 22nd August 2016, Jupiter (luck) conjuncts Mercury (news) in one of the most fortunate patterns of the year. Actually, this is one of the most fortunate aspects of the decade, if we're talking about health and employment. It takes place with Jupiter at 26 Virgo and Mercury at 26 Virgo. Everyone will be affected, as the ripple effect from other people's good fortune also bounces off you.  Premium members check your chart below. If you have anything in your personal birth chart at 26 degrees, then it is this area of your life which is set to benefit from that person, organisation or situation which is about to open up like a flower, for you. Just one thing, about this lucky, lucky day. Mercury is retrograde. So you need to watch the timing, and I'll give you all the dates, below.
Don't be fooled by the Mercury cycle. The shadow is just as important as the actual retrograde and you really need to have the dates on hand, so that you can see exactly how this tremendously lucky period, 21st through 23rd August, will pan out. This is not going to be straightforward, yet it will work for you, if you play it right.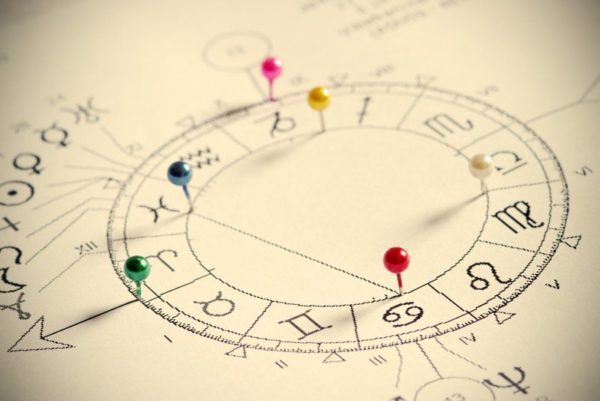 How the Luck Factors Unfold in Your Horoscope
Mercury is the planet of news, the internet, television, radio, magazines, newspapers, letters and telephone calls. He also happens to be Retrograde Shadow on Monday 22nd August, when he makes his luckiest connection of the year with Jupiter. This means he is not moving normally.  What you hear, read or discuss as early as Sunday 21st August or as late as Tuesday 23rd August is not the final story. That is why it is important that you get as much as possible in writing, and that you check the terms, conditions, promises, dates or other commitments so that you are covered for delays and changes.  Watch what happens around 7th September when the talking points alter or you see retractions, rescheduling or proof that the lucky developments near 22nd August were just a dress rehearsal. If you want to find out more about the true Mercury Retrograde cycle, download my new book 2020 Astrology, free from this website.
Dates to Watch in Your Horoscope and Your Life – August through October 2016
Allow 24 hours either side of these dates so the world can catch up with itself, from Auckland to Los Angeles. What you are going to see is a genuinely lucky cycle twist and turn over time.
Monday 22nd August – Mercury Retrograde Shadow 26 Virgo conjunct Jupiter 26 Virgo.
Saturday 27th August – Venus 27 Virgo conjunct Jupiter 27 Virgo (this is very close – just one degree away).
Wednesday 7th September – Mercury Retrograde 25 Virgo sextile Apollo 25 Cancer (also very close).
Sunday 18th September – Sun 25 Virgo conjunct Minerva 25 Virgo (one degree away from exactitude).
Tuesday 20th September – Minerva 26 Virgo semi-sextile Venus 26 Libra
Tuesday 4th October – Mercury 25 Virgo sextile Vesta 25 Cancer
The above dates show when the long and winding road with your 22nd August luck factors will take you sideways, backwards and forwards. As long as the majority of your decisions, commitments, agreements and plans were locked in as tightly as possible, before Friday 9th September – you should be on your way with a great outcome.
Your Work, Body and Lifestyle Benefits
For the majority of people, the 26 degree Virgo pattern will be about job opportunities and solutions, but also important breakthroughs in handling doctors, food, drugs, drink, fitness, surgeons or healers. This is about lifestyle improvement.
Even if you have nothing at 26 Virgo, you will gain from the knock-on effect of large organisations or whole nations pursuing the biggest and best with employment, health, medicine and lifestyle benefits, that we have seen in over a decade. One example might be your mother having her whole life changed by government announcements regarding free public health care, which of course benefits your entire family's happiness. Another example might be a dramatic drop in people claiming unemployment benefits in one country, which triggers a mini economic boom. This helps your future lover find the money to join an elite dating website, where of course he finds you. This is why Jupiter 22nd, 2016 is the day to light a candle and make a big wish. Wish for as many solutions and opportunities as you like, across every area of your life. The Jupiter-Mercury ripple effect will ultimately find you, as other people's good fortune or breakthroughs will flow onto you, sometimes in surprising ways.
Hope at Last – Jupiter the Problem-Solver
Jupiter is a problem solver. If the weeds or rubble needs to be cleared from the soil in order for something bigger, better and brilliant to grow – then that is exactly what will happen in September and October. If you find that those dates above coincide with a major clean-up then it is just the Jupiter cycle, detoxing one area of your life, so that it can be in better shape, later on.
Good News! Global Trends in Health and Employment
Astrology prediction: In 2016, close to August 22nd, 27th and September 7th, 18th, 20th and finally October 4th, the world will see front-page headlines about major breakthroughs with so-called incurable illnesses, diseases and medical conditions giving us all genuine hope for remarkable cures or treatments. We will also see fantastic news about employment in leading countries.
Let me explain why. Whole generations of people were born with Jupiter, Saturn, Uranus, Neptune or Pluto at 26 Virgo, the hotspot. When Mercury and Jupiter move over 26 Virgo an historic good news story (probably several) will make television news headlines all over the world. It will permanently change the way we see our bodies for the next decade to come. Wish!
Your Birth Chart
Are you a Premium member? Login now to see your birth chart. Or choose a membership plan to create your chart.