Thanks to Generation Scorpio, an unusually large number of people now in the world, who were born with horoscope factors in that sign (ruling finance) your money, house, apartment or business will transform between 2018 and 2026.
If you have planets, asteroids or other horoscope factors in Taurus and/or Scorpio then your life will be changed by the new money in the most personal way – and this revolution will unfold from May 15th, 2018 until April 26th, 2026.
We are going to see the end of banks and currency as we know it. Why? Uranus, the planet of rebellion, freedom, liberty, independence, radicalism and revolution, is going through Taurus, once in your lifetime. This triggers both the Taurus and Scorpio factors in your chart. If you have more than three factors in either, you'll make the revolution happen. Where will it happen? With new technology. Some devices have not even been invented yet.
GOODBYE EU AND GOODBYE EURO
My thoughts on the Euro began with a prediction that Greece would vote NO all the way back in July 2015. The astrology was right. Greece did. Then the nation changed its mind! The Greek horoscope said more, though. It pointed to an eventual Grexit (Greek exit) from the European Union and a Brexit as well (a British exit). Well, as you know, the astrology was right about Brexit. I am going to stand by the prediction that Greece will also go. The Euro is doomed.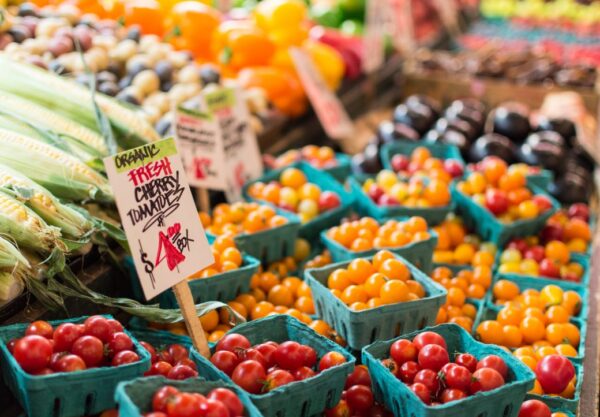 THE BRITISH FARMERS' MARKET BOOM 2018-2025
The British pound crash in October 2016 and more wild 'adjustments' in 2018 against other currencies, will help a boom in farmers' markets from May 2018, which become part of everyday life by 2026. Local produce, in season – and most importantly, home-made products like butter, which replace those normally found in the supermarket – will be a huge hit with Generation Virgo, who were born with Uranus and Pluto in the Sixties. They will also be a hit with Generation Scorpio, born with Uranus and Pluto in Scorpio – the new enterpreneurs. The notorious EU stranglehold on food and particularly 'Elf and Safety' (Health and Safety) regulations will no longer hold growers and buyers back. Cue the new food economy. Supermarkets look dated.
This will be different to the middle-class, expensive Farmers' Markets for foodies that we've seen in some parts of London. It will be a national return to British vegetables and produce. It's the new British egg economy. Cheep cheep!
DATES TO WATCH FOR THE NEW MONEY REVOLUTION
Between these dates, the world will see the greatest economic, business, taxation, banking and financial revolution of the century. It will be digital. It will liberate people from borrowing. I am making this prediction two years into the future, in September 2016, but the astrology is very clear. We are going to see Uranus oppose the Scorpio birth chart factors of billions of people, in these years.
Uranus in Taurus May 15th 2018 to November 6th 2018
Uranus in Taurus March 6th 2019 to July 7th 2025
Uranus in Taurus November 8th 2025 to April 26th 2026
HOW CAN YOU BENEFIT?
Want to gain? Start thinking ahead of the curve, now. Be ahead of the pack. Premium members, login below to check your birth chart. If you have Scorpio chart factors, then you are lucky. Jupiter in Scorpio will bring you tremendous answers, benefits, gains, solutions, savings and advantages when he moves through your Eighth House of finance, business and property. This takes place from October 10th, 2017 through November 8th, 2018.
Use the New Moon in Scorpio on October 30th, 2016 and other key Scorpio patterns I will tell you about on this website, to set goals and make plans. Do it consciously. Read the business, economic and financial news. See where the trends are. In October 2017 it begins.
If you have Scorpio chart factors then Jupiter, the planet of opportunity and repair work, will conjunct or sit on your personal horoscope patterns from October 2017 through November 2018 and you will make or save a small fortune. If you have Taurus chart factors, he will oppose them in the same period. Even in opposition, though, Jupiter shows you the way forward and the way through. Jupiter benefits you. He makes you and the whole world optimistic. It's a boom. HOW YOUR TAURUS/SCORPIO PLANETS MAKE YOU PART OF THE REVOLUTION
Do you have these signs in your personal birth chart signature? You are destined to play a small or big part in the revolution, as Jupiter conjuncts or opposes your Scorpio and/or Taurus placements. Once Uranus also moves in to conjunct or oppose your Taurus and/or Scorpio placements, there is no stopping you.
Uranus enters Taurus on May 15th, 2018. On the same day we have a New Moon in Taurus on May 15th. Allowing for different world time zones, the planet will see the birth of a revolution in banking, currency and the global economy very close to May 15th, 2018 – which will affect the world for years.
Uranus is a symbol of freedom and independence. He is associated with lightning and with electricity. He is associated with electric shocks. What happens around May 15th 2018 is a shock to the system. The banking system. The tax system. The capitalist system. Why? Uranus is in Taurus the sign of the bull. Since 9000 BC, cows have been a commodity. In astrology, Taurus thus rules money. Uranus will move over 0-1 degrees of Taurus in May 2018 and semi-sextile Chiron moving over 0-1 Aries. May 2018 is a month the global economy will never forget.
OVER TO YOU – WHAT IDEAS DO YOU HAVE FOR THE NEW MONEY?
If you have a Taurus and/or Scorpio horoscope signature in your chart, particularly if you have a stellium (more than three factors in each sign) then it's over to you. More than anyone else on the planet you have a fantastic instinct for fundraising, charity, philanthropy, land, houses, apartments, business and the rest. What can you see? How will global warming affect export? Scorpio is the sign which rules mortgages, legacies and life insurance. How will this change? If you're in that heavily Taurus/Scorpio group use Comments at the end of this story to exchange predictions.
WHAT IS THE NEW VALUE OF ONE DOLLAR, ONE EURO, ONE POUND?
At the moment, as I write this in September 2016, one American dollar is worth the following in digital money. You can buy 10 Facebook credits (if you are a Facebook user, or used by Facebook, as some people put it!) You can also use your dollar as the equivalent of 80 Microsoft points. It's 250 Linden dollars on Second Life.
Do you think all this is just a little bit odd, right now? You have no idea how many e-currencies will arrive from 2018. Taurus rules values (what you will, or will not, sell out for.) Taurus also rules who/what you consider to be priceless. In the future we will have a phenomenal number of currencies to choose from. We'll set the value. Not Wall Street. WIRED MAGAZINE ON THE FUTURE OF MONEY
If you have a Taurus/Scorpio chart signature I strongly recommend you begin doing your research on the new money, as soon as you can. Wired magazine is one way in. It comments:
"The banks and credit card companies have spent 50 years building a proprietary, locked-down system that handles roughly $2 trillion in credit card transactions and another $1.3 trillion in debit card transactions every year. Until recently, vendors had little choice but to participate in this system, even though — like a medieval toll road — it is long and bumpy and full of intermediaries eager to take their cut."
How can you see the Uranus in Taurus revolution changing that, and how will you make or save money in future? Astrology is not about an astrologer like me, telling you what's going to happen to you. It is about owning your Taurus or Scorpio placements, in particular, and reshaping the future, your way, as opportunities emerge from 2018.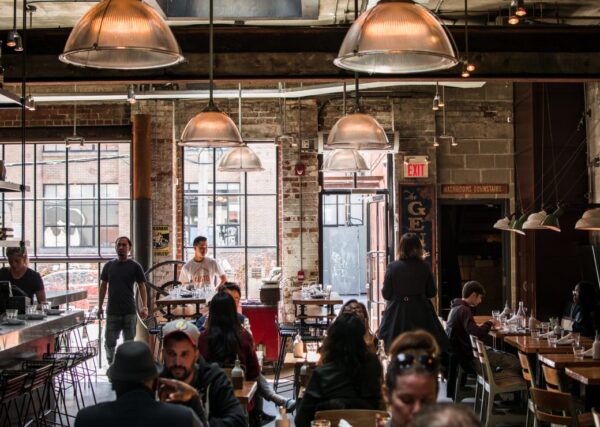 HOW WILL YOU INVENT THE NEW MONEY?
The best business or charity brainstormers I know have Taurus/Scorpio chart placements. How would you solve the problem of 'basket abandonment' which happens to websites trying to sell us products? I do it all the time. Why? The hassle of remembering passwords or filling in forms. The future belongs to people who fix basket abandonment.
Think about alternative ways to make or save money. How about the online auction? eBay made this famous. Uber is reviving the ancient concept of bidding with taxi cabs. How about no money at all – just bartering?
What about a restaurant that is run without cash? Lower insurance charges for the restaurant (no theft) and less administration (no queuing at the bank with bags of coins).
There is not one single aspect of money that Jupiter in Scorpio and Uranus in Taurus in 2018 that will not alter. What begins with a bang will continue. Pensions. Superannuation. Insurance. Credit Cards. Personal Loans. Currency. Taxation. Investment. Wall Street. Sharemarkets. What's your prediction?