The September 16th Eclipse in Astrology
We have a Penumbral Lunar Eclipse on Friday 16th September at 6.54pm, London time – adjust for your country. This is a Full Moon which sees the Sun at 24 Virgo opposite the Moon at 24 Pisces.  Every eclipse conceals something from you. What should be bright and obvious is covered up. Sometimes this happens because people are keeping secrets (Princess Diana and Prince Charles were keeping secrets when they married near an eclipse). At other times there is nothing suspicious – but you will be missing all the information you need.
What You Can Do
You will only be personally affected if you have Virgo or Pisces factors in your birth chart at 23, 24 or 25 degrees. If you do, please look at my notes on your chart, below. Even if your chart is not directly hit, you need to be aware of global stories which will not tell you all that you need to know – and deserve to see. Because one half of the eclipse pattern is in Pisces, some of these stories will concern drugs and alcohol – and because the other half is in Virgo, we are talking about medical or health issues. I have already made a prediction (which you can find by hitting Search) quite some time ago, that on or close to Friday 16th September we would see a major Rio Olympics doping scandal. This has already begun, thanks to hackers, but there will be more.
Beyond doping, watch the 'news' on this Virgo-Pisces eclipse which will not be full news reporting at all. It will concern the same themes – illness, surgery, hospitals, doctors, nurses, alcohol, illegal drugs, prescribed drugs – and you may see it panning out in any number of different ways.
Your Birth Chart
Are you a Premium member? Login now to see your birth chart. Or choose a membership plan to create your chart.
If You Have Any Birth Chart Factors at 23, 24, 25

The eclipse will create hazy, unclear, dim astrological 'weather' around you, in the area/s of life ruled by the sign in question. So if you have the Sun at 24 Aries, the patchy, unhelpful atmosphere will be about Aries things in your life – your appearance, title, reputation, profile and so on. You may want to organise your business card another time. If you have Venus at 23 Gemini then a his-and-hers website may benefit from a thoughtful delay. Can this wait?
As always, you can decode the sign/house in question instantly by looking up Search or returning to your Premium Member profile page when you read your weekly horoscope, which always has an explainer next to your forecast.
One way to think about any eclipse, including this one, is like a stained glass window, shading and overshadowing the light as it tries to filter through. An eclipse is striking and beautiful, like this window by Edward Burne-Jones, below. You would not try to read a book through stained glass, though, or try to steer a boat! It's about visibility.
Other Aspects Near the Eclipse

I posted a story about the new Hinkley Point nuclear reactor in England because it has been timed on two eclipses and I am very concerned about what lies ahead in 2019. This prediction is based partly on the aspects near the eclipse itself.
You can read your own chart, or the charts of other people, in the same way. We're looking for patterns around 24 degrees of any zodiac sign, on Friday 16th, Saturday 17th September. Panacea is at 23 Sagittarius. Uranus is at 23 Aries (both on Friday). On Saturday, Mars is at 23 Sagittarius. Even as late as Sunday, Venus is at 23 Libra.
So, there is more to this eclipse than meets the eye – your eye – and all of our eyes. If your chart is triggered, ask yourself what is most obvious about the sign in question, in your horoscope, and the horoscope factor in that sign. So, for example, if you have the Ascendant at 24 Cancer, you know the issue will be your reputation within the family – easily decoded if you use your Premium Membership. You'll know right away where to allow yourself and others more time and space. Let the Moon pass out of Pisces.
Your Birth Chart
Are you a Premium member? Login now to see your birth chart. Or choose a membership plan to create your chart.
If You Have Virgo Factors at 23, 24, 25
You may prefer to wait until the Moon has passed right out of Pisces before you make final, detailed judgement calls or take dramatic action without checking – this occurs at 4.22am on Saturday 17th September in London (adjust for your country). The specific issues to be aware of will involve your physical condition and/or your workload, both of which are ruled by Virgo in the Sixth House of your birth chart. Astrology and history tell us to assume nothing on an eclipse – although of course the final decision is yours, and not your horoscope's!
If You Have Pisces Factors at 23, 24, 25

You may also want to wait until the Moon is right out of Pisces at 4.22am on Saturday 17th September (London time) before you pass major judgements – specifically about your secrets, your role behind the scenes, classified information or confidential concerns. This is not going to help your clarity. Pisces in your chart also rules clairvoyance, mediumship, astral travel and the etheric body, so you may prefer to experiment another time, when you can see in the clear light of day. As always, the decision is up to you – and not up to your chart.
How to Understand Eclipses – Blind Spots and  Obscured Vision

I am showing you this Twitter image, passed onto me by my friend Shelley Silas, because it is a stunning example of how an eclipse resembles the human eye. You will often hear me talking about an eclipse as a blind spot. This photograph helps you remember that – the centre of the photograph looks like the pupil of an eye.  Around the pupil we see murky, streaky, strange patterns. In other words – an eclipse is an unusual, important event when you just won't see as you usually do! That is why it's astrological tradition to wait until the Moon has left the sign in question (in this case Pisces) before making detailed assessments of situations. Again, this affects you more if your birth chart is hit – but if so, I suspect you will immediately know what I am talking about, even as you read this. You know the area of life where things seem hazy, murky, unclear, obscured, hard to see – and so on.
Eclipses, Your Horoscope and Astrology
Eclipses are cover-up jobs. You will not be shown what you need to see. People hide the truth on eclipses. It may directly affect you, so someone around you is obscuring the facts, or you may be affected through six degrees of separation. It is wise to suspend judgement or avoid taking drastic action on the day of an eclipse, but allow 24 hours before and afterwards too, so the world can catch up with itself. Events later always tell us the same thing! What was not known at the time, either because it was concealed, or yet to unfold, will ultimately change the 'history' surrounding that day. Obviously you don't want this to happen if you're applying for a job or buying a home – so watch those eclipses.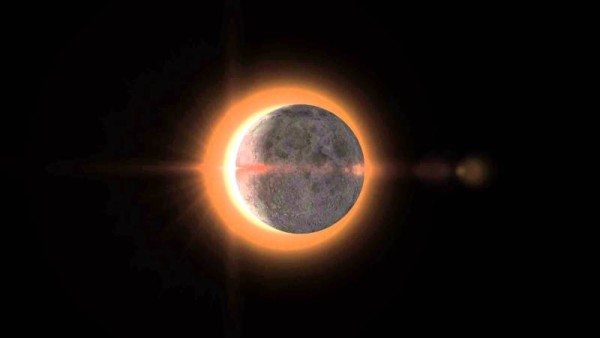 Prince Charles, Princess Diana, Eclipses and Mysteries

Prince Charles married Lady Diana Spencer on Wednesday 29th July 1981. The wedding was sandwiched between two eclipses. The first eclipse took place on Friday 17th July. The second one occurred on Friday 31st July. Somewhere between the wedding cake icing and the honeymoon, everything was hidden from the cheering crowds.  It would be years until Andrew Morton's book about the Princess, written with her secret co-operation, would reveal the truth about that time – not to mention her Panorama interview.
I have referenced the passing of the Princess elsewhere in my new ebook, 2020 Astrology (yours to collect, free, from 1st August). It happened just before a solar eclipse, two days later. More mystery! Princess Diana was born with the Sun in Cancer, the sign which is also ruled by the Moon. People born under that sign are affected more powerfully by an Eclipse according to astrology. Are you a crab? Is that true for you?
Eclipses and the John F. Kennedy Assassination
In 1963 America went eclipse crazy. Even Peanuts mentioned it.  Lee Harvey Oswald was fired from his job at Wm. B. Reily Coffee Company in New Orleans the day before on Friday 19th July 1963.  The total solar eclipse the following day, Saturday 20th July, was witnessed across the United States, but nobody witnessed what was really going on with Lee Harvey Oswald. He was a nobody. Or was he? That eclipse coincided with his first fated step towards the President.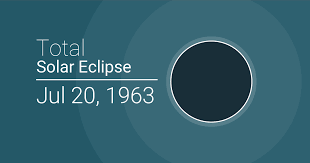 His colleague at the coffee company, Judyth Vary Baker, claims he was an undercover agent and that his job at Reily's, like her own, was a fake. You can see Lee's time cards and clock-in/out times in Judyth's book, Me & Lee. Lee Harvey Oswald worked erratic hours, was frequently absent and was always late for work – but he was never penalised and was always paid in full. How very peculiar. Lee's next job would be at the Texas School Book Depository.
Polls show that most Americans do not accept the official verdict on the assassination of President John F. Kennedy, even today. Eclipses typically leave a black spot, for years, if the zodiac signs involved, and the patterns (aspects) they make in the horoscope, are extreme. 
As with the New Moon and Full Moon, there is no blanket reading. You have to put eclipses in context. If the Sun and Moon hit difficult patterns in your horoscope, or the horoscopes of particular countries, the cover-up can change history. When Lee Harvey Oswald was fired from the last job he had, before going to Texas, the total eclipse the following day saw the Sun and Moon at 27 Cancer.  President John F. Kennedy was born on 29th May 1917 at 3.00pm in Brookline, Massachusetts with Saturn at 27 Cancer. If JFK had seen an astrologer about his Texas tour schedule and she had seen that eclipse on his Saturn she would have immediately dug into her filing cabinet and found the chart for the United States. As you can see elsewhere in the new ebook, 2020 Astrology, America was 'born' or founded, with Juno at 28 Libra. That's way too close!  It would not have been unusual for a world leader to see an astrologer. Reagan did. Centuries before, so did Elizabeth Tudor. As far as we know, Kennedy did not.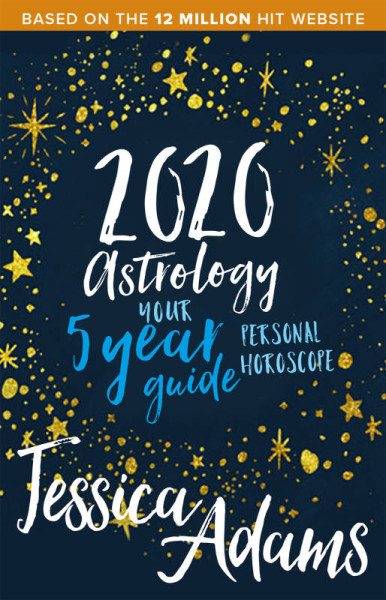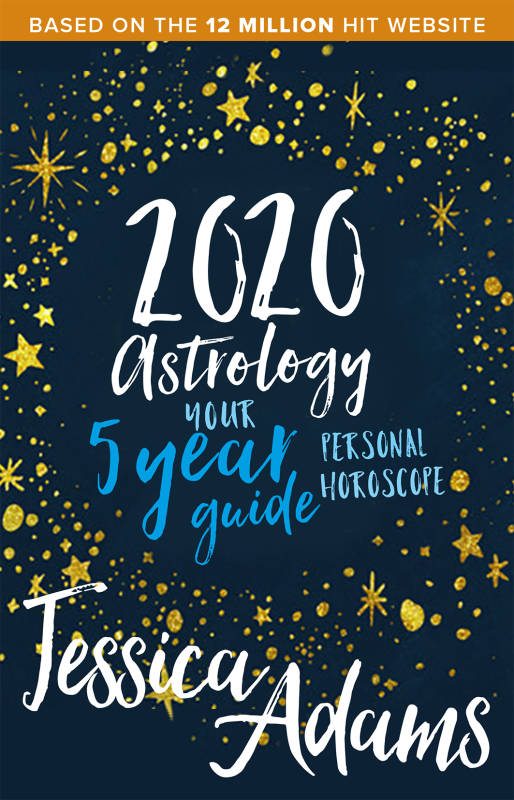 Watergate and the 1973 Gemini Eclipse

Here's another interesting eclipse. Another cover-up – but what was concealed? On December 10th 1973 we saw a partial lunar eclipse in Gemini (which rules telephones and tape recordings, and also the media) and Sagittarius. Shadowy! Three days earlier, The White House told the world it could not explain an 18 1/2 minute gap in one of the Watergate tapes. The Washington Post reported one official theory was that 'some sinister force' had erased it.

What Am I Not Seeing?

Eclipses do have that fated quality about them. I was interviewed about their astrological meaning by Channel Four at Glastonbury, on August 11th 1999, when the sky went dark, two owls next to me fell asleep and the whole town fell silent.  The question you should always ask when an eclipse comes around is this: What am I not seeing? As a general rule, when you see an eclipse coming, count the day before and after, and suspend big judgements or dramatic action plans.  Eclipses conceal. They never fully reveal. They often blot out what needs to be seen. You are not shown the full picture. It can be harmless, but if you, or the people around you (or even the nation) gets hit by an eclipse, you will be affected. If you can choose any time at all to go ahead with big plans, you may prefer to avoid an eclipse, if it's no big deal to move dates.
There is no need to be paranoid about eclipses, but you need to be aware that all is not what it seems. Sometimes you will never, ever know the full story.   An Eclipse on a New Moon, when the Sun and Moon are in the same sign and at the same degree or number, is the birth of something new, but it will involve concealed information, unknown facts or missing details. Be careful. An Eclipse on a Full Moon, when the Sun and Moon are in opposite signs, at the same degree or number, also blots out what needs to be seen. It is more challenging, because the Full Moon describes inner or outer conflicts, too.
Stonehenge the Eclipse Computer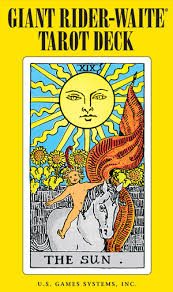 Robin Heath is every astrologer's favourite Stonehenge expert. If you visit Britain's national temple take his little book Stonehenge (Wooden Books) in your pocket. It will completely alter your experience of these famous rolling stones.
Professor Sir Fred Hoyle was the first astronomer to realise that the Aubrey Circle at Stonehenge was used to track Full Moons and New Moons with the aim of predicting a lunar or solar eclipse. Either that, or the painstaking calculations we can find today at Stonehenge are either just a truly staggering coincidence. And if Stonehenge is the result of mere chance, then so is Avebury. Lovely Avebury is just 17 miles away. As Heath suggests in his book, the circles there also strongly suggest monthly lunar cycles. Eclipses mattered then, just as they do now. Track them in your own chart to see why. Even though every eclipse conceals, rather than reveals, you have to read them by their zodiac sign and degree. If you see anything that directly triggers your horoscope then look again. If it also happens to be chiming with a difficult aspect in your chart, then you may prefer to wait until you can know more (or see more) before you make big choices. The difference between fate and astrology is that fate happens to you, and destiny is what you make your own, using the ancient practise of astrology to help you navigate and create.

Partial Extract from 2020 Astrology – Your Five Year Horoscope Guide by Jessica Adams.