It's on again. Mercury Retrograde begins with the shadow on 2nd December 2016 and will not leave us until 27th January. Make allowances for extreme weather affecting transport and commuting. Telephones and computers may not be your friends at this time. Allow for product recall. Plan for rescheduling. None of this will be ordinary, everyday stuff. Mercury Retrograde brings drama which affects whole cities and nations.
Back on 12th August I gave you all the dates for Mercury Retrograde through 2020 if you need to check. This great photograph from my Twitter friend Esme shows how December and January will look to us. Back in November, we thought we knew where the leaves had fallen. We figured that the shakedown of the American election was over. Mercury tells us that this was only the beginning. Nothing has really shaken down, as it will be permanently for 2017, until we are over the final shadow of this planet at the end of January.
Messy Mercury Elections
I've posted before about messy Mercury Retrograde elections. The most famous one in history was Bush versus Gore in 2000 when it took around a month for the decision to become final.
The 2016 Election did not happen on Mercury Retrograde, but early voting did – and Electoral College and Inauguration will also occur on the cycle.  This is what I wrote about the early voting period, back on 11th May.
"It's the time to take extra measures to ensure mistakes don't happen and to have Plan B in case things go wrong. It's also the time to be very wary with the internet, computers, the media, buses, trains, cars and planes – which Mercury rules. The most simple error can create a chain reaction of events on this cycle.  Mercury Retrograde in Virgo is about the internet, most of all. It is about Microsoft Word and Apple. It is about Google.  It is about hackers. It is about technical problems. It is about manufacturing faults. Basically, if it's about your computer (or the computer at work, or university) then expect Mercury Madness."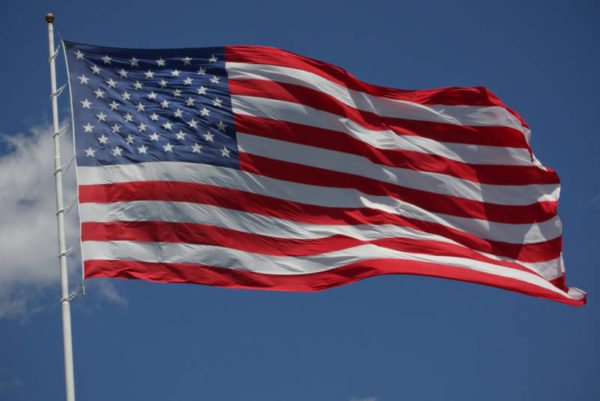 Pre Voting in Wisconsin, Michigan, Pennsylvania, Florida, North Carolina
Electronic voting machines and hacking are both typical outcomes of a Mercury Retrograde period. So is extreme weather, issues with postal votes and so on.  This one ran from August 10th through October 7th. Hurricane Matthew appeared at this time. It formed on 28th September and did not dissipate until 10th October. You will remember on 3rd October Florida and North Carolina declared a state of emergency. One million people in Florida had no power. In South Carolina, half a million people had no power. (American flag image: Tumblr).
On this Mercury Retrograde cycle, December-January, the previous Mercury Retrograde cycle will come back to haunt us. What went wrong with the candidates and the election during Mercury Retrograde, August 10th to October 7th 2016, will be revealed during this next cycle, starting December 2nd.
December and January in Government and Business
Mercury will retrograde in Capricorn the sign ruling government and big business in December, January. This will result in chaos at the top. It will have a domino effect on your own life. Demotions, promotions, departures, resignations and redundancies will affect you directly, or through one-two connections in your world. These will not be smooth. They will be delayed and they may even be overturned.
We are going to see muddles and mess in Downing Street, in Canberra and of course in Washington. One of the reasons for that is that Mercury will get stuck on Ceres in Capricorn in the US chart. As I write this on 23rd November, the power structure is – President Barack Obama preparing to leave the White House, and Donald Trump and Mike Pence moving into position to take over. People are talking about 'transition' but this is not a transition at all.
Shocks Galore
Adding to the uncertainty of December, January we are in for some shocks. There will be a revolution in every country of the world. Why? Uranus at 20 Aries, Saturn at 20 Sagittarius, Jupiter at 20 Libra, Mars at 20 Aquarius. Each national chart will show where the rebellion come from and why.  (Image: Victoria and Albert Museum).
What To Do, What Not To Do
Have Plan B and C prepared as you will find the ripple effect of chaos at the top of government and business, affects everything from airlines, to traffic, to computers or other technology. Get it in writing and read the fine print. Don't just assume everything you hear and read is going to stick. Be aware that Electoral College begins on the same day as the actual retrograde in America. Also be aware that Christmas itself is the time for most of the big shocks to occur.
It's a good couple of months to rehearse, create a first draft, a first edit or a beta test. It's not so great for big launches, appointments, decisions and declarations. Do allow for extreme weather December 2nd through January 27th all around the world – storms which cut power, snow which stops flights, extreme heat or bushfires which hit traffic and so on.
For most of us, December and January are months to unwind, take stock, recap the year, review things and then slowly gear up for 2017, which we will all feel, does not even get started until February, when Mercury is back to normal!