The Full Moon over London on Tuesday 2nd January is a Supermoon. It falls in the zodiac sign of Cancer and will bring inner conflicts and real world issues too. A second Supermoon falls on 31st January in the zodiac sign of Leo.
How can you handle it and what can you expect?
2018 Supermoon Astrology
January 2018 is unusual as we have not one, but two Supermoons. These Full Moons are big and bright and act like neon lights, drawing your attention to issues that need a lot more time and energy. Let's look at them in turn. First of all, the Cancer Supermoon which the world experiences slowly across January 1st, 2nd, 3rd – depending on your time zone.
The 2018 Supermoon  and Your Personal Birth Chart
If you have your personal birth chart from me as a Premium Member and have anything at 10, 11, 12 Cancer then part of your personality is strongly tied to your mother, your family, your home town and your homeland. It may have been easy for you, or hard, but it's who you are. This part of your identity is at the heart of major questions across January 1, 2, 3 so please give yourself more time and space. I strongly recommend not overdoing it on New Year's Eve.
This is the 'second strand' of your reading. The public side of your reading will be decided by your sign, below. yet if you have Cancer factors at 10, 11, 12 then the other really big story for you is about where you come from, where you live, where you belong, and to whom you belong. Your people and your place.
2018 Supermoon Astrology and Your Zodiac Sign – Karma Calls!
Beyond your personal birth chart, your usual zodiac sign shows you what is publicly going on. Your own Sun Sign horoscope will advertise the karma for you at the end of 2018. Why? Because we have the Node (which rules past life debts and credits) going into Cancer too.
This happens on Tuesday 6th November 2018 and the Node remains in Cancer in 2019 so you're in this for the long haul.
Thus, the situation around 2nd January will have its second chapter from 6th November, in terms of the karma to be fulfilled.  As you start the year you will be dealing with a push-pull situation. Maybe a tug-of-war. What you create then will have to be answered for, at the end of the year.
2018 Supermoon Astrology – Full Moon Alerts and Karma for January
ARIES – House. Apartment. Property Investment. Holiday Home. Home Town. Homeland. Family. Mother. Household.
TAURUS – The worldwide web. Telephones. Multimedia. Writing. Education. Publishing. Communication. The Post.
GEMINI – Money. House, Apartment. Insurance. Taxation. Inheritance. Shares. Assets. Debts. Banks. Valuables.
CANCER – Image. Identity. Brand. Name. Title. Profile. Reputation. Personal Appearance. Personal Advertising.
LEO – Secrets. Skeletons in the closet. Confidential matters. Classified information. Mysteries. Psychology. Psychics.
VIRGO – Friendships. Groups. Clubs. Teams. Societies. Associations. Charities. Bands. Good Causes. Political Parties.
LIBRA – Success. Career. Role. Ambition. Position. Social Status. Title. Rank. Class. Achievement. Profession. Degree.
SCORPIO – Travel. Education. Academia. Publishing. Foreigners. Travel. Emigration. Cultural and religious difference.
SAGITTARIUS – Taxation. Investment. Accountants. Shares. Banks. Charity. Possessions. Debts. Allowances.
CAPRICORN – Partner. Former Partner. Potential Partner. Past Partner. Enemy. Opponent. Rival.
AQUARIUS – Workload. Duty. Service. Health. The Body. Wellbeing. Mind, Body and Spirit. Routine. Lifestyle.
PISCES – Children. Babies. Termination. Adoption. IVF. Godchildren. Nieces. Nephews. Courtship. Sex.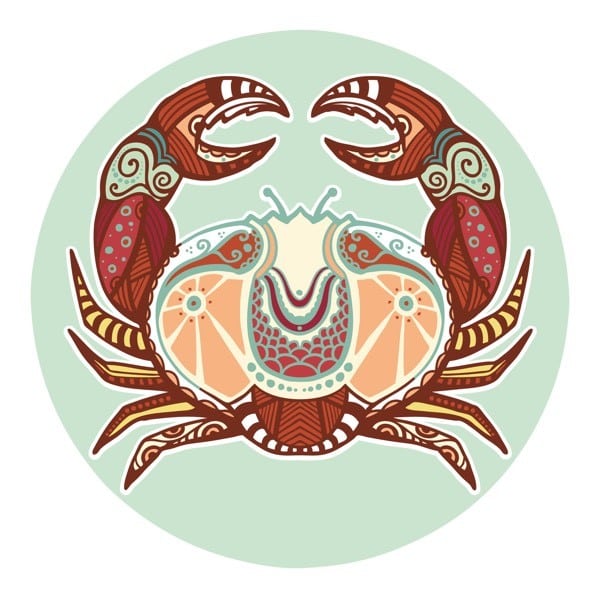 The Cancer Karma of 2019 – how the January 2018 Supermoon Sets Up Next Year
The Cancer karma of 2019 is set up by the Supermoon Full Moon of January 2018 so allow for plenty of wiggle room, when it comes to what is decided or under discussion across New Year's Day, January 2nd, January 3rd. This is a stressful time of year anyway as people are dealing with massive family or work decisions around them; more alcohol and drugs; more queues and waiting time; more pressure to be happy!
January is nuts anyway. The Supermoon Full Moon is a very useful big, bright reminder (like a red STOP sign) to slow down, cool down, pull back, play for time, take your time – and take care. Work around. You'll see the rest of the story, which will all make a lot more sense, from November and by 2019 you'll realise that January was so much the beginning.
Supermoon Astrology and the Leo-Aquarius Patterns
We have a second Supermoon in astrology on Wednesday 31st January. The Sun stands at 11 Aquarius while the Moon is at 11 Leo. This is a total lunar eclipse, exact at 1. 29pm in London.
If you have your personal birth chart from me and have anything at 10, 11, 12 Aquarius then there will be mixed feelings about friends and the group. It's a moment of truth about shared wants and needs. Give yourself time and space then. It's not the best time to push hard for a group outcome.
If you have your birth chart from me and have anything at 10, 11, 12 Leo then please hit Search and Leo to find out more about how this sign plays out in your chart in 2018. In general, your inner conflict or real-world conundrum is going to involve the world of children, young adults or lovers.
No matter what your birth chart looks like, karma is at work with the second Supermoon too. Why? Because we mostly have the Nodes in Leo-Aquarius in 2018. So this is really a time of reckoning for an issue which goes back years, and also back into past lives. Take your time with it.
Supermoon Astrology and Full Moon Rules
When the Sun is opposite the Moon, and particularly when the Moon is so big, bright and rare – we always see conflicts inside people (a tug of war) and frequently conflicts in the world itself. Allow for people to be conflicted around both Supermoons and create 'wiggle room' and space for that. If your personal birth chart is directly affected then you obviously need to be kind to yourself at these times. Any opposition in the heavens is always a huge stretch.