So who was  Margaret Ethelwyn Hone (known to her friends as Peg) and why does she matter in astrology? If you've arrived here on my website then you're either trying to buy her classic work, The Modern Text Book of Astrology (the official textbook for the Faculty of Astrological Studies for many years) – or you already have it and want to know more about her. Margaret Hone astrology is like no other astrology we have – it was born from her central role in the booming world of the post-war horoscope profession in Britain. It evolved from her direct, honest observation of how she saw horoscopes working.
Apart from helping to found the Faculty of Astrological Studies and then becoming its principal, Hone was involved in the creation of the UK Astrological Association in 1958.
She is slowly making her way back to internet attention. And rightly so. She turns up in a discussion between the American astrologer Chris Brennan and British academic, author and astrologer Nick Campion on easily the best astrology podcast I've ever heard.
Another British astrologer Dennis Elwell was critical of her style, but there is no doubt, looking at the Margaret Hone astrology chart, based on her natal horoscope data of October 2nd 1892, 2.13am, Birmingham, England – that she was was born to be a midwife for the modern horoscope.
This is not an astrological chart Hone would ever have recognised (below). It uses asteroids, completing the family tree of astrology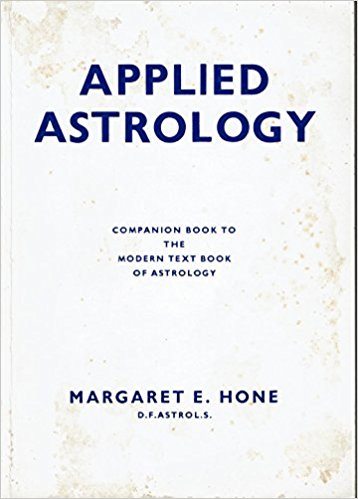 which began with Venus, Mars, Jupiter and the rest. It also uses the Natural House system, not the Equal House system that Margaret preferred. She has Bacchus at 11 Sagittarius and Proserpina at 2 Sagittarius in her Ninth House. She has Ceres at 1 Gemini, Pluto at 9 Gemini and Neptune at 11 Gemini in her Third House. Finally, she has Vulcano at 0 Aquarius, Mars at 12 Aquarius, the Moon at 13 Aquarius and Descendant at 27 Aquarius in her Eleventh House.
Her co-creator in British astrological education was Charles Carter, a mainstay of all her groups. He is shown by the Descendant (partners) in the Eleventh House of associations and committees. I wonder what Hone would think of the use of asteroids like Bacchus (son of Jupiter) and Proserpina (Pluto's wife) in a natal chart. Would she be shocked to see the Descendant put in the Eleventh House, or Vulcano (Vulcan, husband of Venus) put there too?
The fact is, the evolution of modern 21st century astrology comes from the core knowledge of her Applied Astrology and Textbook of Modern Astrology – and without her, nothing. We can be as cutting-edge as we like by including a Trans-Neptunian object like Salacia in a chart – but she is still the wife of Neptune, and to interpret her, we have to go back to Margaret Hone.
The worldwide web must have been very hard to conceive for Margaret, Charles Carter and friends, working in London in the 1950s – let alone today's gleaming MacBook Air or Stephanie Johnson and Zane Stein's miraculous Solar Fire software with over 30 house systems to choose from. Yet, everything you find in modern astrology is an extension of Hone's fantastic lists for the 12 zodiac signs and houses. We no longer need the hideously complex instructions for setting up a chart, to be found at the back of Hone's Textbook. Understanding why Pluto is Pluto, though, has a great deal to do with her tentative research, begun not long after Pluto was actually discovered.
Margaret Hone Astrology – But Not As She Knew It!
Working on mid-20th century astrology in austerity Britain, Margaret Hone and her friends and fellow astrologers could not possibly have dreamed that one day you could push a few buttons and see over 30 different house systems. And what about instant calculations for the Roman/Latin family of asteroids, missing from charts until the 21st century?
I wonder what she would have made of the connections between her horoscope and that of the Faculty of Astrological Studies?
The Faculty of Astrological Studies was formed, with a great deal of planning, on 21st June 1958. Mrs Hone was born with Minerva at 1 Virgo. The Faculty has Pluto at 0 Virgo. Her natal chart shows Juno at 10 Leo. The Faculty has Uranus at 9 Leo. Minerva is Jupiter's wise daughter and Juno is Jupiter's wife – a symbol of commitment. Powerful asteroids!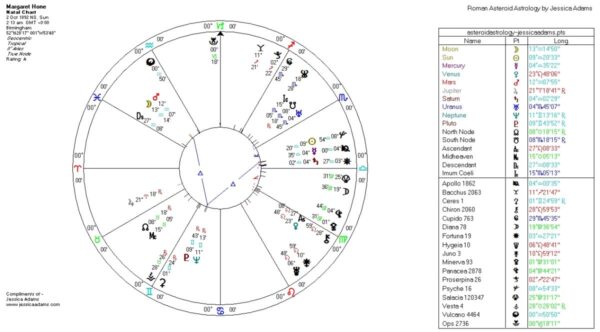 The Use of Asteroids in the Margaret Hone Astrology Chart
Just look at Hone's Ninth House of academia and publishing, above.  She had strong opinions about house systems, so I wonder what she would make of this one? It certainly shows her life as the Principal and Director of Studies of the Faculty of Astrological Studies and Vice President of the Astrological Lodge of London.
Bacchus is about the Bacchanalia of life. Good times. Good wine, good friends. In the Ninth House it makes learning and teaching a celebration. Then we have Proserpina, alongside Bacchus in Sagittarius in Hone's Ninth House of education and publishing – describing her role as the go-between. The middle person. The woman who mediates between two powerful players, or two powerful sides. Perhaps that was her role as the 'translator' of the astrological world, to the general public.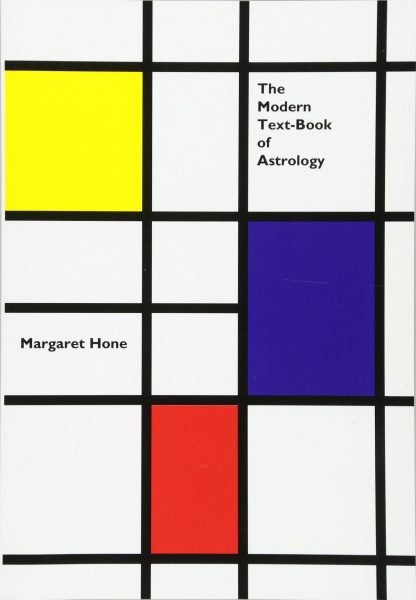 What follows is one of the very few internet records of Mrs Margaret 'Peg' Hone and her work – it comes from the excellent Charles Carter memorial website.
"England's most long-lived astrologer Gerald Pitchforth (who died in February 2005 at the age of 103) gave a talk entitled '70 Years in Astrology', to the Wessex Astrologers' Group at The Grasshopper Inn in Parkstone in 1995. He remembered an astrological group back in the 1940's that met every Thursday evening in a basement flat near Gloucester Road tube station in London. The group was led by Margaret Hone, and amongst the regulars were Jeff Mayo, Ingrid Lind, Charles Carter, Jacinthe Buddicom, Brigadier Roy Firebrace and Joan Rodgers. Pitchforth described Carter as "a tallish, rather country type of chap… he wore tweeds and had hair on his face… quite a gentlemanly type." He added "his manner was quiet and unassuming, and he was happy to talk about astrology when asked to do so, but never tried to overcome Mrs. Hone." It was common knowledge among the group members that Carter had predicted the date of his own death and Pitchforth affectionately recalled Mr Carter's embarrassment when Mrs. Hone regularly tried to tease the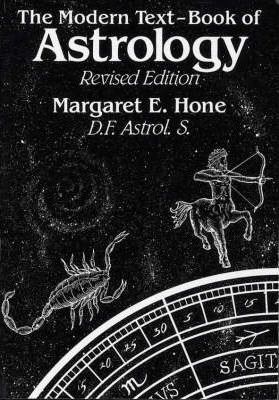 information from him. However "we managed to get it out of him in the end."
Margaret Hone was remembered as "a motherly type, a kind of homely type, the dominant one at the meetings, but mentally absolutely spot on, and very keen on astrology." When the group met, they would discuss the various problems put before them by her – no doubt over tea.
The 'motherly type' in the group is a perfect description of Mrs. Hone's Moon in Aquarius in the Eleventh House, but she also had a huge stellium in Leo. Born with the Ascendant, Venus, Chiron (which was discovered after Hone had passed on in 1977), Juno and Hygiea in the sign of the lion – she was simply Queen of post-war British astrology.
Howard Sasportas, talking about Margaret's work in his book with Liz Greene, The Development of the Personality, called 'back to basics' astrology 'a bit Margaret Hone-ish'. He went on to call his 1951 edition of The Modern Textbook of Astrology (left, with an updated cover) "very useful," commenting that it helped him a lot at the beginning of his study of astrology. Your kind of horoscope may be psychological, horary, or modern ("Mod" as the Astrological Association Journal editor Victor Olliver calls it) but Mrs. Hone's influence lives on.
Writing in Astrology and Popular Religion in the Modern West, Nick Campion acknowledges the contribution of Vera Reid and her book, Towards Aquarius, published in 1944, which was to become a big influence on Hone and her work on the astrological 'ages' in her writing.
It took the optimism of the post-war years – and perhaps the fear of the future – to really help astrology on its way, though, and by 1973 (some four years after Linda Goodman's Sun Signs swept the planet) Nick notes that The Modern Textbook of Astrology had achieved 13 reprints.
The spirit of Margaret Hone lives on at The Astrological Lodge of London and I will be using her work in a forthcoming three-week course, Asteroid Astrology there – just off Baker Street – and not far from Mrs. Hone's old stamping ground. Come along and see how a remarkable book from 1951 still has so much to say about modern astrology in 2018. We'll have tea!