The Pisces New Moon – March 17th 2018
The Pisces New Moon falls on Saturday 17th March at 1.11pm in London (adjust for your time zone). The whole planet will feel it all weekend. But where will the new beginning in your life come from – and how can you make this new chapter work for you? It all begins with Space Clearing. This is a term which appears in books by Karen Kingston and Denise Linn. The idea of cleaning up and clearing up – making space in your life – is also behind the recent Spark Joy movement. I also wrote about this in the book 21st Century Goddess, with my friends Jelena Glisic and Anthea Paul.  The key to this New Moon is simple. It's in Pisces, the sign of the fishes, ruled by Neptune, the planet we associate with the ocean. You've attracted flotsam and jetsam in the last few years. Seaweed. Driftwood. Foam and pollution. It's drifted in. Now, get rid of it! Then you can make a fresh start.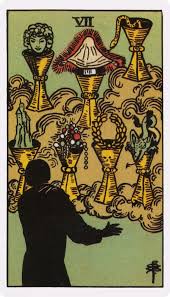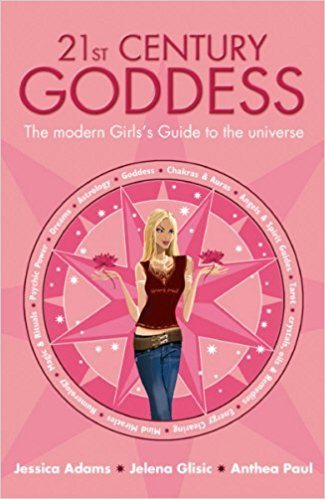 When I worked with Anthea and Jelena on the Energy Clearing section of 21st Century Goddess (published in Australia and Great Britain) we had the opportunity to  road-test the decluttering and de-junking techniques in our book. I loved the results. To this day, if I am dealing with people or situations which seem murky, messy or muddled, I always begin with my home, hotel room or even my moat. Where are things 'gathering' like so much plastic or rubber pollution on the sand? It is amazing what you can miss on your own computer. You may find all kinds of flotsam and jetsam has washed up there. It's the same with your e-mail in-box.
A New Moon in astrology is always a new beginning but you can't make one until you have cleared away the mess of 2017. Maybe your situation (I will describe it below, opposite your Sun sign) began  as far back as 2015 or 2016. In any case, you can read more about the New Moon here, if you are curious. And of course, I recommend 21st Century Goddess as a how-to book. Some really interesting things happened for Anthea Paul, Jelena Glisic and I after our 'girl's guide to the universe' came out all those years ago. Anthea went on to critical acclaim and bestselling success with her famous Girlosophy series. Jelena found her soulmate and life partner and I went to her wedding! In my own life, using Energy Clearing/Space Clearing transformed my career. Together with Fiona Walker, Chris Manby, Maggie Alderson, Nick Earls and Imogen Edwards-Jones I edited Girls' Night In, Girls' Night In/Boys' Night Out and Big Night Out in aid of the charity War Child – and ended up dating one of our heroic field workers in Afghanistan.
My point is, cleaning up and clearing up can have powerful and profound consequences. It makes things very clear in your mind, because your bedroom (even) is one of the biggest influences on how you see yourself and your world. It's the last thing you see at night. The first thing you see in the morning. What if your wardrobe is like a forgotten and neglected museum? Well, exactly. You'll be amazed at how just a closet/wardrobe clean-up across March 17th and 18th can help you move on.
The trick with Energy Clearing is to also use Feng Shui or creative visualisation to bring in who/what you want. Here is a really important point about this Pisces New Moon. It's also about getting rid of who/what has wasted your time and energy. We are coming to the close of a very long Salacia and Chiron cycle in Pisces, alongside Neptune. Who or what has washed up in your life that you now realise was a bigger mess than you thought? Clear your bedroom (at least) and clear this person out too.
Get Real and Get Clear in March 2018
You need to get real and clear on any Pisces cycle. That means clearing the hair off your face and getting the full measure of where you stand, on shifting sand (below). Then you can use this Pisces New Moon of mid-March 2018 to make a genuinely fresh start. If you want to know more about what a New Moon does, read here.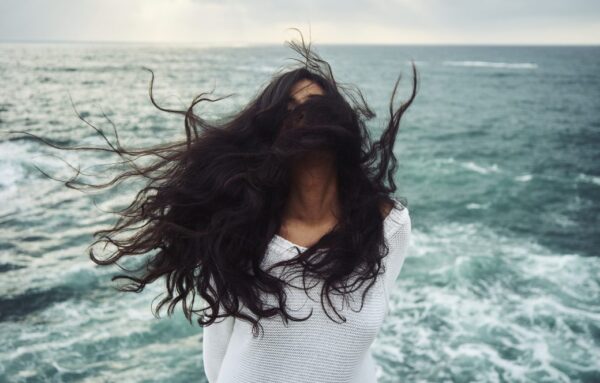 Which Area of Your Life is Affected by the Pisces New Moon?
I'll look at your personal birth chart if you are a Premium Member in a moment. If you are curious about the headlines of your life, though, look to the main story. Your Sun Sign gives you your Solar Sign house system reading. And I'm sure you will identify. Where, in March 2018, do you feel others are muddying the waters? Where do you feel all at sea, confused or unable to get a good, firm, grip on what is going on? Where is it time to space clear? The New Moon weekend of March 17th and 18th is ideal.
ARIES Roles behind the scenes where others are the name or face. Secrets. Confidential or classified matters. Mysteries.
TAURUS Friendships. Groups of all kinds from ensemble casts to good causes. Social media. Your social life and networks.
GEMINI Your career. Your social status. Your unpaid work. University or college. Success. Position. Mission. Ambition.
CANCER Publishing. The Worldwide Web. Foreigners. Emigration and travel. Academia and education. Beliefs of all kinds.
LEO Philanthropic or charitable plans. Business interests. Banking. Taxation. Houses, Apartments, Land, Boats. Possessions.
VIRGO Legal opponents. Enemies, rivals or other opposition. Marriage or common-law marriage. Ex partners. Potential partners.
LIBRA Your lifestyle as a whole. Your paid and unpaid work. Your daily routine. The link between mind, body and spirit.
SCORPIO Your children. Godchildren. Nieces, nephews or grandchildren. The young, from school to university age. Sexual bonds.
SAGITTARIUS Your house, land, boat, apartment or property investment. Your family. Your home town or homeland. Roots.
CAPRICORN Multimedia. The Worldwide Web. Your Telephone. Communication at the core level – speech, writing, hearing.
AQUARIUS Donated time, energy and money. Business agreements. Money making or saving ventures. Taxation. Your will.
PISCES Your role or title. Your profile or identity. Your job or unpaid work if it describes your status. Your reputation. Name. Look.
For Premium Members – Do You Have Pisces Factors?
Pisces factors at 25, 26, 27 are triggered now, but if you have any Pisces placements at all, it's time to get real and get clear about the hidden side of your life. By that I mean, very specifically –
*How you lie to yourself.
*Denial. It's not a river in Egypt!
*Deceiving others.
*Your involvement with the occult.
*Secret or classified information.
*What you cover up.
*What you do unconsciously – passive aggression, for example.
*Games you play with yourself and other people.
*Psychic work, Tarot, mediumship, palmistry, scrying.
*Dreams and dream work.
*Imagination and visualisation.
*Theories not facts
*God
*Spying and all hidden information gathering
*Alcohol or drug abuse.
All of the above is ruled by Pisces and this New Moon is the ideal time to look at it. Are you curious about Pisces and the Twelfth House? Read more here.
Who to Get Rid Of – What To Get Rid Of – Pisces New Moon Action Plans
I am going to recap something I wrote some years ago about Neptune people who may have been messing up your life in regard to the above! If you immediately identify a man or woman who has been muddying the water, you know what to do. It's time to put boundaries in, or even decide to axe them from your life.
NEPTUNE PEOPLE AND HOW TO IDENTIFY THEM
Watch out for new people in your life who have exact aspects in their horoscopes involving Neptune, when a particular aspect starts a Neptune story in your life. You can check their charts at Astrodienst.  Neptunian types often have issues with boundaries. The most basic boundaries of all are time and space, so if someone in your world now is too late, or too early, or doesn't know what day it is – welcome to Neptune made manifest. People with Pisces horoscope placements or exact Neptune aspects are classic candidates. They seem all over the place, all the time. Too early, too late. Clocks and calendars are not their thing. The expression 'she doesn't know what day it is' describes a Neptunian very well.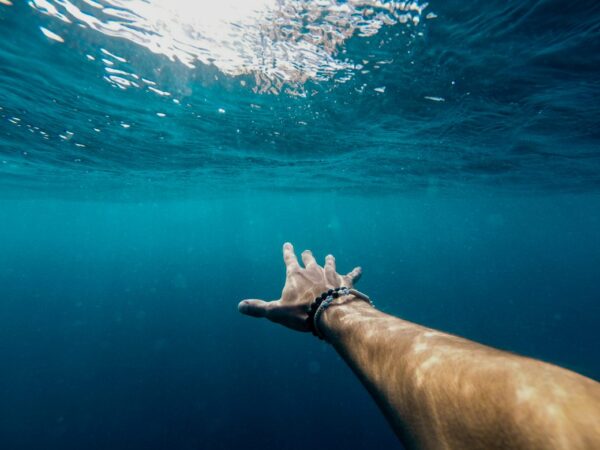 Goodbye Mr or Miss Flakey?
Boundaries revolve around territory, so when you are considering a potential Neptunian in your life – look for shambolic or chaotic patterns where the territory seems to be irrelevant. So – perhaps this person drives all over the road, or is messy by nature (their stuff spills over into other people's space). Other classic Neptunian traits? A dependence on alcohol or drugs to give them an alternative to the real world. A life half-lived in fantasy (television, computer games, meditation). The longing for the spa, the addiction to the ocean – it's all Neptune! Other Neptunian classics include meditation groups which are really cults in disguise – and anything else which is as addictive and transporting as surfing or swimming, but to an addictive degree. The surfing or swimming becomes a substitute for the real world because the true Neptunian seeks an alternative to reality.
In my Penguin/Viking book 2020 Vision I wrote about the confusing and confused impact of  Neptune, based on your solar chart (your sun sign).
Neptunians – those people who are both confused and confusing – or lost (and who lose you as well) are managed fairly easily. You have to treat them like fish being put into a tank, or salmon being put into an enclosure. You can even give Neptunians exactly what they want, which is the illusion that they are free to be all over the place, everywhere, all the time – yet ring-fence the experience by creating strong boundaries, walls and parameters around the situation. Sooner or later they will wake up and bump into these – an awful experience for a Neptunian – but it won't be too long before they are caught by the next current and swim away again. In the meantime, you have the satisfaction of knowing that Miss or Mr Neptune is actually being curtailed and contained. The idea of containment, enclosure, marshalling, directing and channelling Neptunian people and experiences is a good, strong one to work with in this cycle. There have to be rules. Fences. Laws. It's boring and dull and the true Neptunian dislikes it, but he or she gets over it soon enough.
There are worse kinds of Neptunians too. These people may be strongly Pisces or Neptune. They are slippery and slimy. They undermine you. They go behind your back. Nail them. Let them know you've caught them. Then figure out how to throw them back in the sea and steer your ship right away!
Are You a Premium Member?
Premium members, check your birth chart now, If you have  heavenly bodies in Pisces then Neptune will form a conjunction to one or more of these placements, either now or in the years ahead. Because this planet operates like water – seeping in, creeping under, washing over – it can help to be completely aware of the transit before it happens. You'll feel him, too. He may even turn up in human form (people with horoscopes dominated by the sign of Pisces or Neptune are good contenders for this role in your life).
Neptune will either feel like a process, or manifest as a person. Either way, your viewpoint helps, as this cycle is utterly new. So you can still remember enough of your life, pre-Neptune, to understand what is shifting! Before too long it is all too easy to be dragged under. It's rather like scuba-diving and losing connection and contact with those on dry land. A Neptune conjunction to the heavenly bodies in your horoscope is subtle, tempting, confusing and confused. It operates like gas seeping under the door, or the gentle wash of foam on stone. If someone or something lacks clarity, organisation, precision, parameters or boundaries then you are being Neptuned. If they can't remember what you said, or they can't remember what *they* said, then you may be with a Neptunian. Forgetting is often a side-effect of being put to sleep under anaesthetic. And remember, Neptune and anaesthetic were both born at the same time.
Fakes and Imitations
The word 'cod' refers to Britain's most famous fish, but it's also a slang term for fake. Cod was once the cheap imitation of more expensive fish, so a 'cod' is a version – not the real thing. The internet is full of fake names and faces. Avatars and false identities. All these Neptune/Pisces ideas are typical of the cycle. Beware fake friends who spend a lot of time swimming around on Facebook, also known to some people as Fakebook!
Flakes and Flakey People
Flake is another famous fish, this time in Australia. We speak about 'flakey' people who are unreliable, late, missing, slippery, elusive, evasive and all the rest. It is very common to be strongly affected by flakey people on a Neptune cycle. In relation to the list at the top of this story, who/what can you contain, control or clear out on the Pisces New Moon?
We're very close to the Spring Equinox in the Northern Hemisphere. So think of your life as a chrysalis waiting to become a butterfly. Before that can happen, though, you have spring-cleaning to do.
Space Clearing is a good way to do this in your actual room, house or apartment. Drawers full of muddle are a sure sign that there is muddle elsewhere in your life too. So is a muddled or messy computer! If you are curious about this then please see Karen Kingston's website. 
Here's an old tip from 21st Century Goddess (Allen and Unwin) which I wrote some years ago. Hold objects in your hand. Do they bring your energy up or down? Unwanted presents? Expensive mistake purchases? Simple junk?
If your energy is brought down, bin-bag everything. Leave it for a month. Do you miss it? Give it to the charity shop!
If any arrangement in your life is unclear, because of poor communication/no communication, this New Moon is time to fix it. Space clearing can help you. It raises your awareness of what is in your life and why it is there. This helps you order your plans. It's time to put yourself front and centre after months or even years of classic Pisces/Neptune messiness. YOU HERE. YOU NOW!