The Facebook Astrology Chart
Facebook has two birth charts. One for its humble beginnings on Mark Zuckerberg's computer – and the other for the first trade it ever made. This last chart shows the true Facebook, perhaps, with its uncanny ties to Mark's chart, and also to the money signs, Taurus and Scorpio. It's a very rich corporation and he is a very rich man.
He's also a very private man, despite his interest in your own privacy – and has provided no birth time for astrologers. Yet, the birth date of 14th May 1984 in White Plains, New York, rings true. You don't need a time to see the connections between the corporation and the CEO. Or to see why both are in serious trouble, as Uranus (shock, revolution, upheaval) makes its historic moves across 28, 29 Aries and into 0, 1, 2 Taurus.
As I write this on 20th April 2018, it's in motion.  An enquiry has been and gone, but questions remain. One look at the transits for May 2018 and again, October – and you realise Facebook and Zuckerberg will never be the same again. In fact, Facebook will be very lucky to survive the next seven years.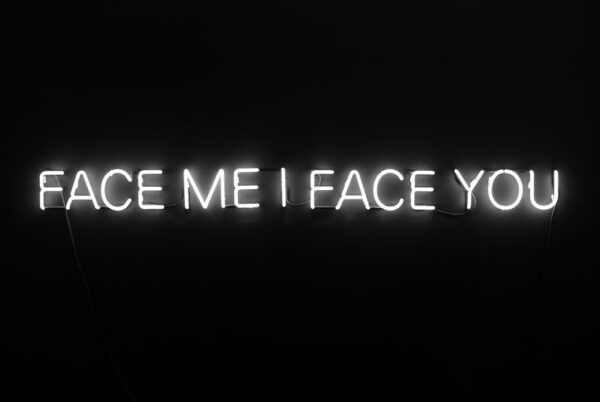 Photo by Dayne Topkin.
Facebook – What Happens When Uranus Hits That Taurus Moon?
The Astro.com confirmed data for 18th May 2012 at 11.30am in New York, New York (when Facebook first traded and became the corporation we know now) shows this:
Moon 2 Taurus
Mercury 17 Taurus
Jupiter 24 Taurus
Sun 28 Taurus
And here is some key data for Mark, the 1984 baby that George Orwell clairvoyantly saw coming (Big Brother is Watching You), born on 14th May in White Plains. The Facebook astrology chart and that of its founder, match.
Venus 15 Taurus
Sun 24 Taurus
That's an exact line-up (above) from the corporation's Jupiter at 24 Taurus, to Mark's Sun – to the point where you might speculate that an astrologer had advised Facebook to organise its first trade on that date. Jupiter is obviously the symbol of abundance, growth, expansion and reward in the chart of a person or his company.
Mark also has the other finance sign, Scorpio, over-represented in his horoscope. The Moon is in Scorpio (at which degree we don't know, because of the missing birth time). In any case, this famously rich man is about to deal with the confrontation and challenge of Uranus opposing four factors in his chart in the space of a few years.
Pluto 0 Scorpio
Moon Scorpio
Saturn 12 Scorpio
Mars 19 Scorpio
Let's talk about another factor that matters here – the public face of a private man who makes other people's faces public! This isn't about the money, so much, but it's certainly about Mark's face, name, brand, reputation and public standing. It's his Mercury at 29 Aries in the First House of image. Uranus is approaching 29 Aries right now. Boom.
The 10th April 2018 Inquiry – This Is Not Over
On 10th April 2018 Facebook's pale and polite Chief Executive began the first of two marathon hearings in Washington answering tough questions on the company's mishandling of data, prompted by the revelation that Cambridge Analytica had used information from Facebook's members during key elections in the US and UK. The Zuckerberg Inquiry took place on the long Mercury Retrograde cycle. So, it's not over.

What we're really looking for here, is Uranus, the planet of shock, moving across Mark's Mercury at 29 Aries, then hitting 0 Taurus, where it opposes his Pluto at 0 Scorpio. Uranus then moves swiftly to 1, 2, 3 Taurus where it will conjunct (or hit) Facebook's Moon. That's a crisis.
Will Facebook still be free afterwards? It will have a fight on its hands all the way to 2020.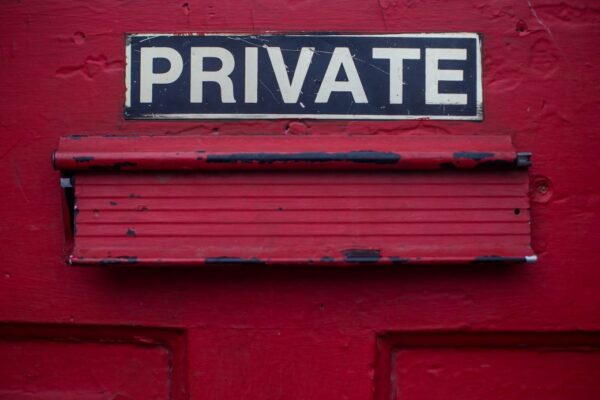 Facebook. Not private. Photo Dayne Topkin
Dates! Specific Astrology Predictions About Facebook and Mark Zuckerberg
Monday 23rd April: Chiron 0 Aries conjunct Vulcano 0 Aries
Sunday 29th April: Chiron 0 Aries conjunct Juno 0 Aries
This is the push-back against Facebook's use of the names and faces (both Aries concerns) of millions of people. It's quite a week. This aspects Mark's Pluto at 0 Scorpio. It's one of many class-action lawsuits. You might call it 'I want my face back' or 'I own my face.'  We've seen hints of this as I write this on 20th April 2018, but nothing big. Yet.
We have a Full Moon in Scorpio on Monday 30th April, which will trigger the Facebook chart, as it does Mark's. Facebook and Mark Zuckerberg hit a fresh crisis April 23rd to 30th.
On Thursday 3rd May, Mercury in Aries (faces) is finally out of Retrograde Shadow, so the Senate enquiry will be back. Unanswered questions will be answered. There will be revelations about Mark and Facebook, yet unknown.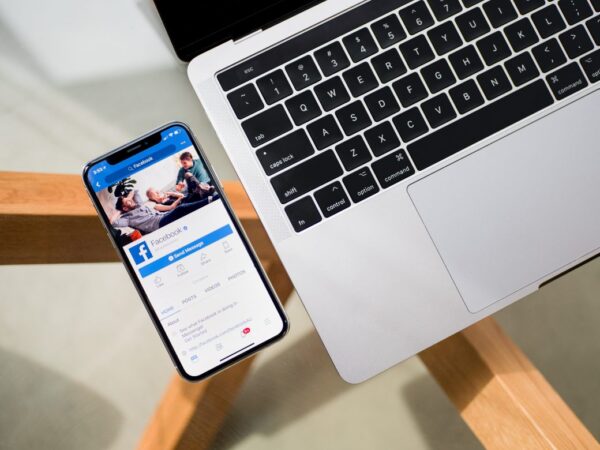 Sunday 13th May – Mark Zuckerberg's Moment of Truth
On Sunday 13th May at 10.50am (London) Mercury is at 29 Aries conjunct Uranus at 29 Aries, and both are conjunct Mark's natal Mercury at 29 Aries. All eyes on the Sunday newspapers in Britain that morning.
This is front-page, big headline, shocking news about Mr. Zuckerberg. In astrology, Mercury is the media. Aries is reputation and public face. Uranus is the jaw-dropping lightning-strike of a genuine shock. It is also about a revolution. You are not going to see this man the same way again, any more than he will see himself!
Sunday 13th May is a crucial day for Facebook and Mark as we then see Mercury and the Moon enter Taurus. From now through to Monday 14th May, it's game on. And it's all about Facebook's finances.
I've written elsewhere, how everyone is going to be fooled by that New Moon at 24 Taurus on Tuesday 15th May at 11.47am in London. It falls right on Mark's Sun and Facebook's Jupiter. So it looks like a relaunch. A rebirth. A renaissance for the corporation!
Then – wham – at 3.16pm the same day, Tuesday 15th May, Uranus lands at 0 Taurus and is immediately right opposite Mark's controlling Pluto in Scorpio, the finance sign. Sunday 13th, Monday 14th, Tuesday 15th May are shock after shock. When Facebook's business model and share price hits shocks, the whole world takes a cold bath.
On Wednesday 16th May, angry Mars at 0 Aquarius squares Uranus at 0 Taurus for the first time in Mark's life. And Facebook's. Aquarius is the group. It's people power. It's political parties, but it's also all those organisations, teams, societies, clubs and other networks – within The Social Network, as it's been called by Hollywood. Aquarius is also about friendship. All these issues are going to swirl around on May 15th, 16th, 17th in a miniature cyclone.
Outcomes for Facebook in 2018, 2019
What happens when Uranus – the planet of upheaval, rejection, revolution, freedom, liberty, independence, shock, invention, innovation, enlightenment and rebellion starts to hit not only a corporation but its master?
Uranus in Taurus will do this by conjuncting (or lining up with) the Taurus placements, and opposing (or clashing with) the Scorpio placements, in the finance, business and share price zones of both Mark and his brainchild.
This is going to be long and drawn-out. Why? Uranus ducks out of Taurus for a while, but he's back in that sign in early 2019. And what will we see? No more Facebook. Not as you knew it, anyway. And – no more Mark Zuckerberg, as you knew him, back in the bright blue-branding days.
Wednesday 10th October, 2018
Wednesday 10th October 2018 is another crisis point for Mark's estate – his property portfolio, stocks, shares and investments – and also his corporation's. At 5.35pm in London that day, Uranus is at 1 Taurus opposite Mercury at 1 Scorpio. Allow 24 hours either side for world time changes and October 9th, 10th, 11th will once again force the issue of Facebook's business model, its shares, and the price it extracts from its users.
Mercury Retrograde Shadow begins at 27 Scorpio on Monday 29th October 2018, so the planet associated with Wall Street begins his usual chaos (through November 2018) right on Facebook's Sun at 28 Taurus.
On Tuesday 30th October, the following day, we find Mercury at 29 Scorpio opposite Juno at 29 Taurus and then the Nodes move to 0 Leo and 0 Aquarius, creating a T-Square with Mark's Pluto at 0 Scorpio.
This is not a happy Halloween. Anyone with Pluto in Scorpio wants total control over his business, and the Facebook model has always been 'Free Lunch' – although as the victims of Cambridge Analytica now know, there never is any such thing as a free lunch. There is a great Morrissey song called 'November Spawned a Monster.' Well, in November 2018 we get to inspect the monster.
The Future of Facebook. It's Not Free. And It May Not Even Be Facebook.
If Facebook can survive the next seven years, it can survive anything, but it takes a miracle for any corporation to survive a battering from Uranus in Taurus, like this. The old business model of data mining, data scraping, targetted advertising and the rest is unlikely to last with the assault of Uranus (the revolution, the rebellion, the shock) from May 2018. On a more personal note, here we have a picture of a man whose entire value system is on the line. May and June 2018 are also about Mark's charity pledges as Taurus rules philanthropy too. So beyond his personal worth and net value, there are questions here about what things are worth to him on a soul level. A Taurus question.
What do you think? Are you on Facebook? Did you leave Facebook, like me? Have you never been there? This is an historic Scorpio-Taurus pattern we will never see again in our lives. And it's going to change social media forever.