Mercury Retrograde Money October 2018
I am writing this on Sunday 13th May 2018, to give you plenty of advance notice about Mercury Retrograde and the impact on your money, house, business, charity or apartment, starting in October 2018.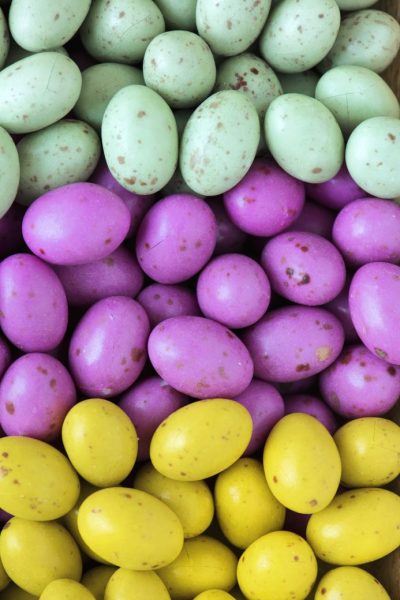 I am sure you know that Mercury is the messenger of the gods. In modern astrology, Mercury rules the worldwide web, the media, paperwork and deals. When he appears to go backwards and forwards, we typically see expensive mistakes, wrong statements, and a muddled market place. In 2018 it is more serious because Uranus (the revolution) is in Taurus (Wall Street, banks and sharemarkets).
A lot of people are going to get caught by this because they don't understand Mercury Retrograde Shadow. Let's have a look. What is going to happen to the bean-counters, when the Jelly Bean Machine doesn't work the same way?
Mercury Retrograde October-December 2018 and Money
Two signs rule money in astrology. Taurus is one. Scorpio is the other. Mercury the planet of communication will move across Scorpio 27, 28, 29 in the final week of October 2018, leading up to Halloween. That is a good way to remember it.
Monday 29th October – Mercury 27 Scorpio – Mercury Retrograde Shadow begins at 00.51am UT (Universal Time). At 11.04am Mercury at 27 Scorpio conjuncts Jupiter at 27 Scorpio.
This is unusual. It can only happen once every 12 years. It's massive, in terms of solutions, growth, optimism, expansion, gains, rewards and the usual Jupiter concerns. We're looking at a major announcement, ruling or press release.
The talk keeps flowing, so do the e-mails and the paper trail keeps running. It's a busy time! On Tuesday 30th October, for example, Mercury at 28 Scorpio will trine Chiron at 28 Pisces. On the same day, racing through, he opposes Juno at 29 Taurus.
Tuesday 30th October – Mercury 28 Scorpio
Wednesday 31st October – Mercury 29 Scorpio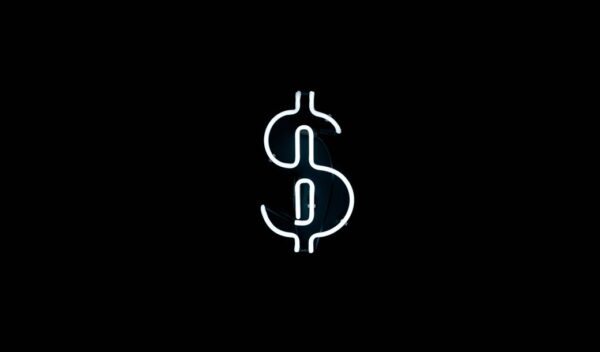 Halloween 2018 and Tricky Tricks and Treats!
This is a very tricky (Trick-or-Treat) week because it is so misleading for any person or large organisation who is banking on smooth sailing. You can see why banks, corporations or financiers might be wildly optimistic about the economic, taxation or share market climate.
Mercury seems to be behaving himself. He moves into Sagittarius, the next sign along from Scorpio, on Wednesday 31st October (Halloween) in the early hours.
What nobody except astrologers know, is this – he's going to come back. And he's going to repeat himself. And when he does that, we will see 're' in front of every word. There will be rethinking, retractions, rescheduling, reversals and the rest.
December 2018 and Money 
From Saturday 1st December, Mercury returns to Scorpio – very strange – and moves across those same degrees, dating from Halloween, back when so many large organisations, governments or business people were so optimistic, on that Mercury-Jupiter conjunction.
Now, things look very different. Jupiter is no longer in Scorpio.
Saturday 1st December – 11.11am UT Mercury Retrograde 29 Scorpio
Sunday 2nd December – 10.15am Mercury Retrograde 29 Scorpio quincunx Uranus 29 Aries
Mercury continues to slide backwards, repeating his steps from October, across Monday 3rd December, until we get to Tuesday 4th December when Mercury at 27 Scorpio begins triggering big patterns.
Tuesday 4th December – Mercury Retrograde 27 Scorpio trine Chiron 27 Pisces. Mercury 27 Scorpio trine North Node 27 Cancer, sextile South Node 27 Capricorn.
This pulls in mortgages, house and apartment prices and the property market. Why? Cancer rules homes.
Mercury continues to slide back, across Wednesday 5th December. By Thursday 6th December,  he is ready to stand still. This is called Stations Direct in astrology and it's basically like a courier stuck in quicksand with a deal in his hand.
Thursday 6th December
9.21pm UT Mercury Stations Direct 27 Scorpio
Friday 7th December is important because we have a New Moon in Sagittarius that day, so people and governments, and corporations, will be ready to launch major new plans for 2019. Except their timing is out. Friday 7th December is a very confused and confusing day. Watch. Mars conjuncts Neptune and then again, Mercury (running on the spot) triggers the Node in Cancer, which rules property.
The messenger of the gods continues to behave in a strange manner across Saturday 8th December, then on Sunday 9th December, he once again trines Chiron at 27 Pisces. He is still retracing his steps from October, on Monday 10th December, and on Tuesday 11th December he is opposite Vulcano at 28 Taurus, the other money sign. He is also quincunx Uranus that day at 18 Aries. Tuesday 11th December is intense.
It is also his last stand in Scorpio before he finally finishes his weird loop from October and moves into Sagittarius on Wednesday 12th December.
Two Mercury Retrograde Cycles – Scorpio and Sagittarius 
The fact is, Mercury is backtracking in two zodiac signs at once, to add to the end-of-year muddle and mayhem. I've shown you the Scorpio side of his cycle. Scorpio rules the banks. It rules mortgages. It rules insurance and taxation.
Sagittarius rules foreign trade, foreign diplomacy and foreign tariffs. It also rules the airlines.
This is a whole separate story, which I will write about elsewhere! Yet – it will play its part. You would have to suspect that foreign exchange rates and currency would be the issue.
Which Banks? Which Credit Cards? Which Issues?
A little thing called the Federal Law on Banks and Savings, enacted in Switzerland on November 8th 1934, is at the core of a series of shocks and after shocks, which I have been predicting for a very long time! This does not go away. Why? The horoscope. As I write this on Sunday 13th May, we are on the very edge of the cliff.  The Australian television series Four Corners is about to blow the whistle on the HSBC Bank within 24 hours.
By the time we get to Halloween 2018, around five months away as I write this, we will see the Uranus 28 Aries position of that very old law, being opposed by Uranus at 28 Aries. That's a crisis. Does the crisis go away? No. In 2019 Swiss banks are shaken to their core as transiting Uranus then moves to 4 Taurus and triggers the chart again. And again.
What we are seeing is a stack of institutions or banks with foundation charts which are also rocked at 29 degrees.
The Standard Bank was born on October 15th 1862 with Saturn at 29 Virgo.
Natwest was born on 1st January 1970 with Neptune at 29 Scorpio.
Barclays was born on 17th November 1690 with Uranus at 29 Taurus.
The Commonwealth Bank of Australia was born on 22nd December 1911 with the Sun at 29 Sagittarius, the North Node at 29 Aries and the South Node at 29 Libra.
Mastercard was born on 16th December 1966 with Mars at 29 Taurus
Astrology  is a Tool in the Tool Kit of Your Life
Astrology is a tool in the tool kit of your life. You are your own best financial advisor, not me. Why? I don't know your chart, or the charts of your particular business arrangements. Use it for yourself and use it wisely. Yet – we all need to know the astrology, here!
Prediction – The apparent done deals and safe bets of big business, the banks and government treasurers between October 29th and 31st, 2018 are misleading. The mood then will be optimistic. Yet, between December 1st and 12th what was signed or announced will go back to the drawing board and may even be scrapped or completely reversed. It will pull in Mastercard, The CBA, Barclays, Natwest and The Standard Bank.
Mercury Retrograde in Scorpio happens all the time and I would not normally be labouring the point like this, but you only see it pulling in Jupiter in Scorpio, once every 12 years, and as this is also happening with Uranus in Taurus – which most of us will never have experienced – we are in brand new territory here. Exploring wild, windy and stormy cliff tops. Be aware.