Barack Obama Comeback Prediction
Okay, so legally, according to all the old rules in the American constitution, Barack Obama can not return to the White House as President of the United States. Yet – he will find it hard to resist making a huge comeback, according to his astrological chart.
I am sure you know that various astrologers use different house systems and techniques, but when you see the same story being told four times, in four different personal birth charts – you just know you're seeing Obama coming back – in a big way.
These four charts come from Astrodienst, Solar Fire, Astrotheme and E-Tarocchi. They all say it's time for a relaunch!
Why? It's a perfect storm, really. That exciting, shocking, astonishing line-up of horoscope factors which can only happen once every few decades. If you'd written Barack Obama off, or thought he was retiring to the sidelines, forget it. He is set to experience transiting Uranus at 0 Taurus, square his Jupiter at 0 Aquarius.
At the most basic level of astrology, that shows a shock to the American economy triggering an opportunity to revive his place within the Democrats. Uranus is the shock. Taurus is the economy. Jupiter is the opportunity. Aquarius is the group – his party.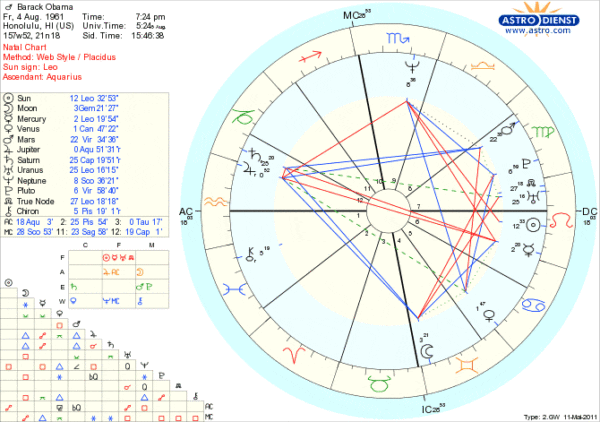 Barack Obama Astrology Predictions 2018 and 2019
Beyond that amazing Jupiter-Uranus square, which has never happened in Obama's lifetime, or ours, we are also seeing other astrological weather that suggests the most surprising and exciting return.
Obama was born with a horoscope signature at the crucial 0, 1, 2, 3 degrees which so many people (who have similar patterns) will find leads to a revolution in their lives, now through 2019. I am writing this on Wednesday 16th May, so looking quite a long way into the future, but using astrology we can see his world – and America's – will turn upside-down in the months ahead.
The Democrats – Fate and Fortune
I don't use any of the house systems you can see on this page. Yet, one thing that is astonishingly true about astrology, is that future events can be shown in many different ways, using different techniques.
Using the Natural House system and asteroids, which I prefer for dated and timed prediction, all these separate methods still agree – the horoscopes clearly shows us dates when Obama will be offered the most stunning and surprising opportunity to take his place as King of the Round Table again, no matter if Hillary Clinton was formerly its Queen.
We begin with the long transit of Mars at 0 Aquarius which is the timing trigger, as Aquarius is the ruler of Obama's Eleventh House of groups and teams.
I am literally writing this on the day it all begins, when most people in Washington are asleep, but –
Wednesday 16th, Thursday 17th, Friday 18th, Saturday 19th May 2018 is the first door that opens for Obama's comeback.
I've posted elsewhere on this website about the stormy weather, literally and symbolically, right around the world at this time. Well, some people know how to dance in a storm and Obama is one of them.
Chiron is also very close by, at just 1 degree of Aries. This is really important, because of Obama's chart cluster at 0, 1, 2, 3.
We then move to later on in the year, about three months into the future as I make this feature live.
Now we're in August 2018 and things are really heating up for Obama.
Close to August 9th, 10th, 11th, 12th, 13th Mars is back at 0 Aquarius, the sign ruling groups.
Then, the final pass – September 11th, 12th, 13th, 14th, 15th.
I mentioned the whole pattern at 0, 1, 2, 3 degrees of the zodiac signs, in Obama's chart, and in fact it is really part of a storm in his chart which runs until 2019. This same pattern also triggers the USA chart exactly.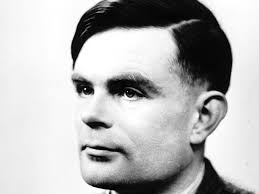 The True Patriot Who Hears the Call
Astrology is really about triggers. Becoming who you are. Hearing the call and answering it. This just happens to be a former President we're talking about, but there is a Gemini-Leo-Cancer signature in Barack Obama's chart which translates as 'the true patriot who hears the call'. He's already heard it twice. Now, because of shocks to the world and certainly the American economy, he'll hear it again.
This is a media figure waiting to happen, all over again, with Uranus at 3 Taurus semi-sextile the Moon at 3 Gemini. This is a leader to youth, waiting to happen all over again, with Uranus at 2 Taurus square Mercury at 2 Leo. This is a patriot, waiting to happen all over again, with Uranus at 1 Taurus sextile Venus at 1 Cancer. Watch this space! Watch those charts!