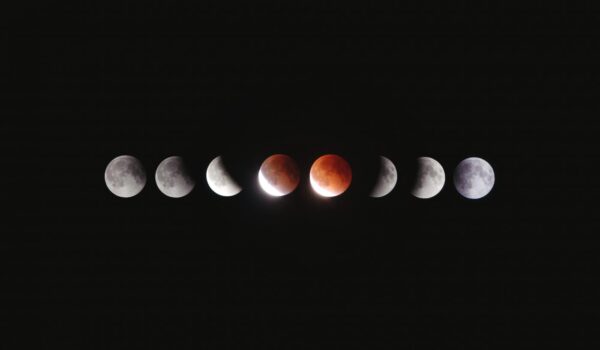 This Friday – the 27th of July, 2018, we will see the longest blood moon this century. It's a total lunar eclipse in Aquarius. It's also part of a powerful, life-changing and mysterious story for you, which began months or even years ago. How is your horoscope affected? First of all, please try not to act or judge on Friday. Why? An eclipse conceals. It never reveals. An eclipse covers up. It never shows. It's neither good nor bad. It is what it is. A developing chain of episodes about one area of your life, where you will not see 100% and will not know everything you should.
Your Birth Chart
Are you a Premium member? Login now to see your birth chart. Or choose a membership plan to create your chart.
How Cliff Richard and Mark Zuckerberg are Affected
Here's the quick guide to your Sun Sign and your Solar Sign eclipse forecast. This is where things have been full of secrets, guessing games, cover-up jobs, mysteries and missing details for 2017, 2018 and maybe going back years. Are you relating? I'll give you a couple of famous examples. Taurus Mark Zuckerberg, born on 14th May 1984, head of Facebook, has the Friday 27th July eclipse in his zone of career, ambition, achievement, success.
As I write this on Thursday. 26th July for you, the news is in – Mark Zuckerberg loses $18.8 BILLION in just TWO HOURS! You can bet there's an eclipse cover-up about that developing, but Zuckerberg may also be dealing with concealed information swirling around his career.

I'll give you another example. Libra Sir Cliff Richard, born 14th October 1940 has the blood moon and total eclipse in his zone of children and younger people.
News just in: Sir Cliff Richard has spoken out about the "disastrous" impact of the BBC's coverage of a police raid on his home after winning his privacy case against the BBC. In a tearful interview with ITV, Sir Cliff said that now he "won't go anywhere near children." Yet – it's not over! The BBC is still seeking permission to challenge a privacy ruling in favour of Sir Cliff Richard.
Blood Moon. Total Eclipse. Astrology Secrets! Do we know the end of this story? Not at all.
Is an Eclipse Good or Bad?
An eclipse is neither good, nor bad, it just shows an unclear picture. The rest of your personal birth chart will show what's actually going on. If you have Aquarius factors in your Eleventh House of groups, networks, friendships and 'circles' of people – that is going to tell the story. If you are a Premium Member, look at anything in Aquarius in your Eleventh House. That tells the background story.
Sure, if you have been building up issues for yourself with your friends, or your group/s over many years, I'm afraid you are not going to like the eclipse on Friday 27th July. Yet, if you have been laying good groundwork with teams, clubs, societies, associations and other friendly communities – this might just be a cover-up for the nicest reasons. You should really be taking apart your Aquarius planets, asteroids, points, angles and seeing what patterns they make – and what they mean – to give you the deeper story about the total lunar eclipse in Aquarius and this very dramatic blood moon.

Your Sign at a Glance – Which Area of Your Life is Affected by the Aquarius Eclipse?
An eclipse is neither good, nor bad – but you can count on being kept in the dark, on Friday 27th July 2018, where this area of your life is concerned! What does your Sun Sign tell you about your solar sign chart, which always spotlights the public side of your life?
ARIES – Clubs, teams, political parties, trade unions, committees, social media, friendships.
TAURUS – Career, unpaid work, university or college degree, ambition, achievement, success.
GEMINI – Travel, the worldwide web, regional and foreign differences, publishing, education.
CANCER – Finance, property, business, charity, ownership, taxation, buying, selling, banks.
LEO – Former, current or potential partners. Enemies, rivals or opponents.
VIRGO – Lifestyle, body, work, unpaid work, study, daily routine, doctors, drugs, food, drink, fitness, healing.
LIBRA – Babies, children and Millennials. Younger people. Lovers who can bring a younger generation closer.
SCORPIO – Your house, apartment or land. Your household or family. Your home town or homeland.
SAGITTARIUS – The worldwide web. Multimedia. Your 'voice' across all mediums. Communication.
CAPRICORN – Property. Finance. Business. Taxation. Charity. Everything you own, earn or owe.
AQUARIUS – Your image. Your reputation and profile. Your name. Your personal appearance, shape and style.
PISCES – The secrets you conceal from other people. Any role you play behind the scenes, unrecognised.
Famous Eclipse Cover-Ups
From Princess Diana to the Assassination of J.F.K. – and Trump?
Prince Charles married Lady Diana Spencer on Wednesday 29th July 1988 – when, according to Diana, he was concealing his love for Camilla Parker-Bowles. The first eclipse took place on Friday 17th The second one occurred on Friday 31st July of that year.

Princess Diana died near an eclipse. She passed on 31st August 1997 and the Solar Eclipse took place on 2nd September, two days later.

On July 20th, 1963, Lee Harvey Oswald, who allegedly assassinated President John F. Kennedy some months later, was fired from his job the day before the eclipse.
 The word 'eclipse' comes from an ancient Greek word for 'darken.' We are left in the dark on an eclipse. We can't see.
 On 9/11, we had an eclipse in the mix. We saw a Total Lunar Eclipse across the 20th and 21st January 2000. The first 9/11 hijackers secretly arrived in California in January 2000.
Are you curious about the fate of Donald Trump on this particular eclipse?
News just in: 24 hours before this eclipse on July 26th, 2018 – Michael Avenatti claims Trump conspired with Cohen to pay off multiple women before Election Day 2016. "They were also concerned about a pregnancy" he claims. Most mysterious! Well, we had a Lunar Eclipse on July 15th, 1973 and on July 28th, 1973, President Richard Nixon ordered the White House taping system to be disconnected. So, there is a precedent for White House cover-ups on or near a total eclipse.
On Monday, 21st August 2017, we saw an eclipse which Donald and Melania actually witnessed for the media. How astonishing is that? I made some predictions before it happened, about the young Trumps. Why the young Trumps? Because that eclipse fell in Leo, the royal sign, which rules dynasties and kings. In America, that means the President, his children and their partners and children.
To give you an example of the kind of cover-up or mystery that eclipses can bring, think back to 1982 when we had seven of them. In that year, Princess Diana was pregnant with Prince William and secretly threw herself down the stairs, in a suicide attempt – according to her biographer Andrew Morton, who was given tapes by Diana for his book.
As I've mentioned, eclipses are neither negative nor positive. They are what they are. Information is withheld from the public, and in your own life, you are never told or shown the full story! If there are more intense, difficult and negative patterns in your personal birth chart around the eclipse – that can be a problem.
I'll say it again, with one eye on the White House. Blood Moon. Total Eclipse. Astrology Secrets! Never buy what you're being shown or told on an eclipse because history will later reveal the truth.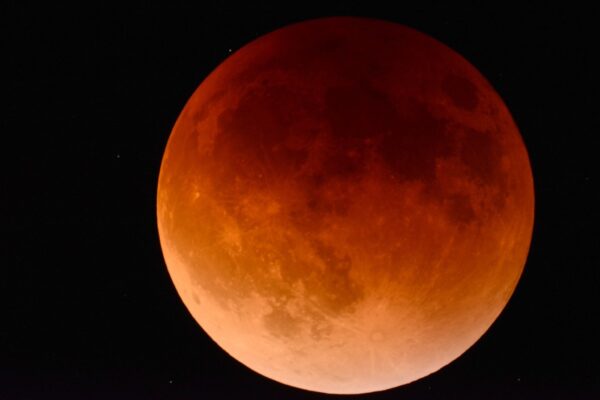 THE TOTAL LUNAR ECLIPSE AND THE AQUARIUS WEATHER NOW THROUGH 2023
Have you noticed one or two important episodes 'moving on up' in your life in July?  It's regarding the life area I mentioned above on that list opposite your sign. It's not your imagination. Things are really shifting here, and you are going to see great changes, in several slow stages, building at Christmas 2020 and then transforming your life from 2023.
One of the reasons is the South Node (karma) in Aquarius!
As of the 10th of May 2017, the South Node moved into Aquarius, and it will stay there until the 6th of November 2018. In your personal chart, if you are a Premium Member and know for sure you have factors in Aquarius, you will see an important repeat of issues involving groups and friends over these timeframes in your past. You will be put strongly in touch with your Aquarian side. Aquarius is about the group – the community – the friendships. It's a pure expression of togetherness, but without the complication of a relationship.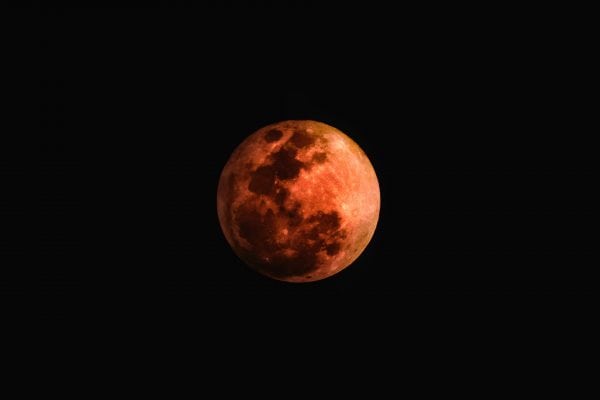 Time Travel, Karma and the Past in Aquarius Weather
If you do have Aquarius factors, in your Premium Member personal birth chart, then try to remember what went down with your friendships and groups in the following periods. Why? Karma closure by November 2018. It's coming. And, in fact, this eclipse on Friday 27th July (your big blind spot, your missing jigsaw piece) will be a crucial part of that closure!
You're bound to see karmic rewards or settlements involving friends or groups, if you have Aquarius personal birth chart factors, involving these periods in your life:
January 30th, 1998 to August 23rd, 1998

November 29th, 1998 to March 10th, 2003

September 16thto December 30th, 2003
I'll try to make time across this historic total lunar eclipse and blood moon, Friday 27th, Saturday 28th, Sunday 29th July to answer your questions in Comments.