New Astrology! Australia in 2018-2019
The madness of Australian politics on Thursday 23rd and Friday 24th August 2018 had to be seen to be believed. Who was our Prime Minister? Nobody actually knew.
The astrology had been hinting at it for a while. In fact, I wrote this in your front-page Welcome message for August 2018, one month before. Do you remember?
Welcome! Mercury Retrograde brings extreme weather (the kind that disrupts transport and travel) but also long traffic jams, strike action and large-scale internet and computer issues. The cycle began with a shadow in July and ends with a shadow in early September. Remember to put the prefix 're' in front of everything in August. It's a good month to rehearse. You will no doubt have to reschedule. You will hear retractions. There may be product recall that directly affects you. Politicians will reverse their decisions too!
Great Scott! The Australian Horoscope and Politics 2018-2019
Where does Scott Morrison fit into all this? Many people think the 26th January 1788 chart is Australia's correct 'birth' horoscope but actually, there are many contenders. What is very strange, yet typical of astrology, is that every one of the charts you see here has the same factor.
It's known as a horoscope hotspot. It's one of the reasons that new PM Morrison will find as early as September 9th that the reshuffle he 'confirmed' on the weekend of Saturday 25th August was never confirmed at all. Those faces will change.
It is all thanks to the 21 Scorpio and 21 Taurus axis of the Australian horoscope and it is the reason it was possible to make this prediction back in April 2018. Why? It hit the Liberal Party astrological chart too.

True Predictions from April 2018
The great thing about astrology is, it tells you what is going on even when politicians are covering everything up. You can go back to this old 5th April story here if you missed it the first time.
Here is what the astrology was telling me! Here's the short version.
"I was writing your regular horoscopes for April and May, when I kept noticing something. Julie Bishop. She was born with the Sun in Cancer, which is common in politics. Why? They're all patriotic to the core. True blue, if you happen to be Australian. I also noticed something else, though. Malcolm Turnbull. Bill Shorten. Tony Abbott. Peter Dutton.
I am writing this on Thursday, 5th April 2018, so looking a few weeks into the future, here. But what a future! Shocks are in store for the Liberal party once Uranus changes signs, across May 15th, 16th. That's over a month away now, and the most that is happening is – rumours of a spill. A leadership contest. What ultimately goes down, though, will be a whole lot more than that.
*On Wednesday April 25th, Thursday April 26th, Friday April 27th we will see a serious power play against Julie Bishop. This is toxic male politics, from an astrologer's point of view, because Mars is conjunct Pluto. She is obviously a contender for leadership as the current Prime Minister Malcolm Turnbull is not doing well in the polls. However, this is a nuclear strike.
You have to ask yourself what is going on, across this same time-frame, for the two Scorpios in the picture – Malcolm Turnbull and Tony Abbott. Strangely, there is also a third. Peter Dutton!
The real deal is actually May 15th, 16th, 17th when the leader of the rival Labour party, Bill Shorten, comes into the picture. He is a Taurus and Uranus will enter Taurus, his own sign. On the very same day, this planet (associated with shock and revolution) moves into the Seventh House for Tony Abbott, Peter Dutton and Malcolm Turnbull. The Seventh House rules their political enemies and rivals. It also rules their political partnerships – their double acts. This is obviously about Labour for both of them, but it is also about their relationship with each other – and the balance of power with Julie Bishop.
The reason this is all ringing loud bells for me, is that Uranus (which feels like running into a wired cattle fence) arrives with such a bang in Julie Bishop's chart too. It lands in her Eleventh House of groups.
Put all that together and Julie Bishop is not going to forget the events of April 25th-27th in a hurry as enemies within and without the Liberal party mean business. The ultimate outcome won't appear for two weeks. Very close to 15th May we are going to see a leadership challenge…" What happened on May 15th?
The astrology was right about an April crisis in the Liberal party, when we now know Peter Dutton was making his move. There was a public call for Julie Bishop to be sacked on May 15th, to the day of that prediction. On that day the former China ambassador declared she should lose her post. Read the ABC-TV report here.
Check here to see how the media finally got Julie Bishop to reveal that April had in fact been the month that the coup had started. Right on cue with the horoscope.
The Daily Mail: Ms Bishop, deputy leader of the Liberal Party, claims Mr Dutton has had his eyes on the leading position since April.  'Peter Dutton made it clear in April that he wanted to be prime minister. I think that was a signal to colleagues that he wants the job,' she told Leigh Sales on the ABC's 7.30 programme.
Female Leadership in Australian Politics 2018, 2019
Julie Bishop is no longer Australia's Foreign Minister and she is hinting she may not be a player in the next election. And yet, that Australian horoscope hotspot is really clear. Women will come front-and-centre in Canberra by 2019. So will Julie be back? To lead? Stranger things have happened! This was a prediction made way back on 17th July 2017, so over a year before the Turnbull-Dutton-Bishop-Morrison coup.
Here it is – you can scroll down to the end of that original July feature (above) to see it. It was about Leo weather and Leo weather has been behind this entire drama.
"AUSTRALIA – WOMEN RISE TO THE TOP AGAIN
Between 2017-2019 Australia could easily see another woman rise to become leader of one of the two main political parties and perhaps even the nation, making history a second time. Julie Bishop?"
How Australia's Horoscope Hotspot was Triggered on August 23rd, 24th 2018
Thursday 23 August 2018
Juno 21 Taurus semi-sextile Diana 21 Aries
Friday 24th August 2018
Fortuna 21 Virgo quincunx Diana 21 Aries
Here you can see the Australian horoscope hotspot at 21 Taurus being hit as Turnbull also took a hit. This same pattern turned up for the dismissal of Prime Minister Gough Whitlam too. We have an exact time and date for The Dismissal.
 "The letter was lying face down on Sir John Kerr's desk when Gough Whitlam entered his study in Government House around 1.00pm on 11 November 1975." 
What we had back in the Seventies was a line-up at 21 Taurus and 21 Scorpio. History repeated when Turnbull went. Juno was right on 21 Taurus.
The Liberal Party Horoscope – Shocks Ahead by 2019
The Liberal Party of Australia was founded on October 16th, 1944 with Venus at 21 Scorpio. This is great news for the Australian economy for a very short period at the end of 2018. Fortunate Jupiter returns to 20, 21, 22 Scorpio in September and October 2018 with all his abundance and rewards. September-November 2018 sees sharemarket madness all over the world but Australia will come up smiling.
Yet after that, rest assured, it will be shocks galore for the nation and the Liberal party. Uranus is the clincher here, because the planet of shock, disruption, radical change, revolution and upheaval is hovering around 1 Taurus and will return there in the first quarter of 2019. The banking and money laundering scandals which dominate the world by May 2019 are going to rock the Liberal party. This goes beyond the current judgements on the NAB and CBA banks in Australia. This hasn't even started.
Part of it is Australia's own Lucky Country economy at the end of 2018.
We see Venus Retrograde or appearing to go backwards in Scorpio, the sharemarket and bank sign in September, October, November, December 2018. As if that wasn't enough Mercury Retrograde spins chaos in Scorpio at Halloween, across October 29th, 30th, 31st and again December 2nd to 12th.
The final quarter of 2018 will see world share markets in chaos. Australia benefits, though, for a short time – around September 20th to October 5th.
We will see huge headlines about the dollar or the economy in Australia near September 28th and October 11th, 12th 2018 and you'd have to bet on either Taurus Scott Morrison or Taurus Bill Shorten will be playing their fated part. Taurus is, after all, the sign of gold bullion and bull markets.
We're in for a bumpy ride once the natural luck and protection of Jupiter in Scorpio has gone and Uranus (the revolution) in Taurus (money) takes over. Part of this will be down to cryptocurrency and its wild swings but a great deal of it is down to the international money laundering investigations which will pull in major banks.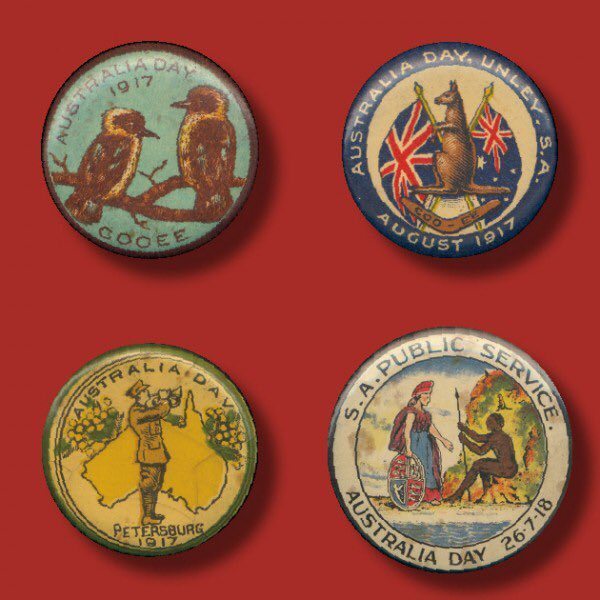 Watch Peter Dutton – the Man Who Tried a Coup on Mercury Retrograde Shadow
Watch Peter Dutton, the man at the heart of this mess. This isn't over. He is the man who tried a coup on Mercury Retrograde Shadow – often the most chaotic part of the cycle, right at the end.
Dutton's legal position with his childcare centre investments will be questioned one more time and perhaps twice, with the chance of a complete turnaround, as we have the final bout of crazy Leo 'weather' in January 2019. Leo rules children. The storm around his investments began during the chain of Leo eclipses and across the Mercury Retrograde in Leo period, right through the final shadow when Malcolm Turnbull unsuccessfully tried to have Dutton blocked.
This has not gone away. Not at all.
Most of all, keep watching women on all sides of politics because one way or another, they're on the rise in time for the next election in Australia. The nation's horoscope hotspot is surrounded by messages about that. Not since PM Julia Gillard will we have seen such a massive statement about women and their leadership ability in the national chart.
There will be shocks galore – and shocks in store – for Peter Dutton, Malcolm Turnbull and Tony Abbott – from March 2019 onwards. Scott Morrison and Bill Shorten will be pulled into the electrical storm. So will Julie Bishop. It's only just begun. Meanwhile Labour's Tanya Plibersek has her place in the sun up ahead, too. Lucky Jupiter moves into Sagittarius from November 2018 and that's her sign, you might say.