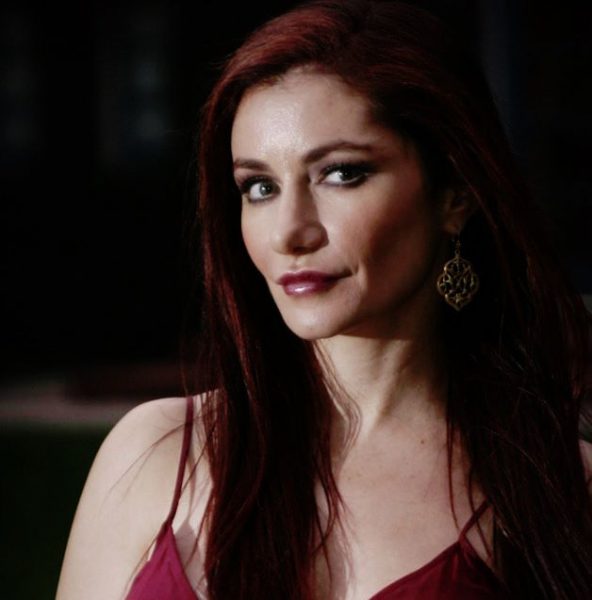 Welcome to Tarot Tuesday October
Kyra Oser and Jessica Adams first worked together on a radio show broadcast across Los Angeles and Seattle and now join forces on the first Tuesday of every new month to combine Kyra's Tarot skills with Jessica's combined use of Pamela Colman Smith's deck, Arthur Waite's occult brilliance and the ancient field of astrology. For Premium Members only, the chance to ask Jessica Adams questions in the comments below, for detailed Tarot replies.
First Week of October – The Eight of Wands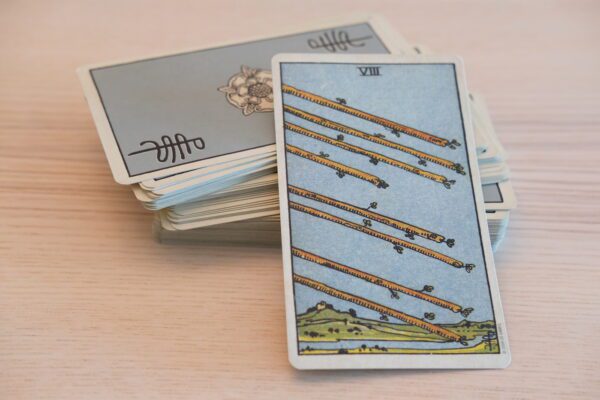 The same card for the first week of September has been drawn for the first week of October. I initially pulled this card upright, but it slipped and became reversed, meaning this week will feature a changing situation.
News headlines will feature a reprint of hearings made on record in September that come back to haunt a political figure (such as Supreme Court Justice Nominee Kavanaugh) when he retracts a public statement made under oath. Eight of Wands is a card about sex as much as it's a card of communication. Decades-long mysteries involving sex and violence can suddenly be solved when the Eight of Wands reversed is present.
In your own life, this is a good week to call someone you haven't talked to in a while or get started on a project that you care about but that was previously put on hold because of a delay.
Second Week of October – The King of Wands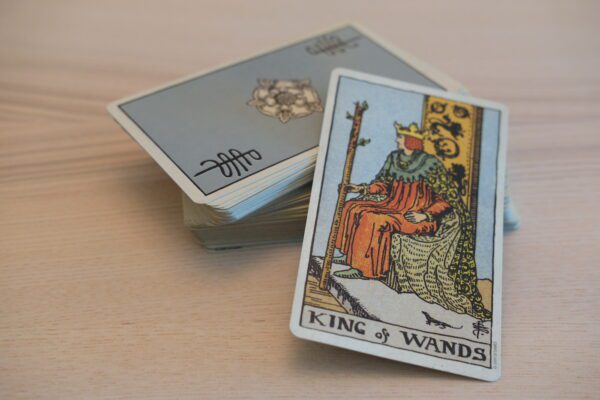 The fabric of a King's throne has printed symbols of lions and his crown is in the shape of flames. A lizard looks up to him from the earth near his feet, signifying that this King is admired for his courageous actions.
In global news, a heroic act is performed by a current or previous leader from a country that has lions as a national symbol, such as Great Britain.
Two consecutive weeks of wands means that the beginning of this month will be a time to start taking action on any inspired ideas or dreams you've been having for the past year, as the four suits of tarot represent one years' time in the cycle of seasons.
Third Week of October – The Emperor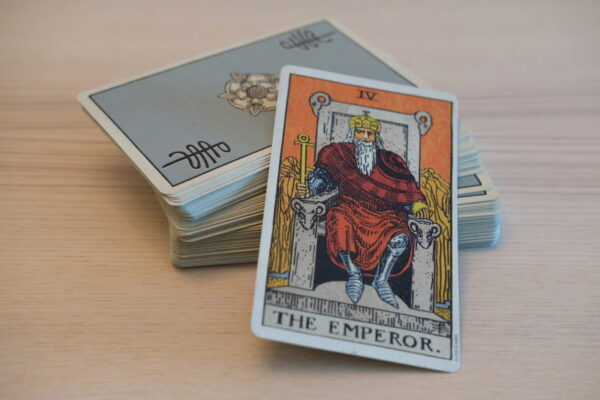 The Emperor holds a sceptre in the shape of an Egyptian ankh, and his throne features sculptures of rams.
In this week's news, an effective authority figure rises to prominence when he gains attention in the press for a genuinely caring act. This could be more than one leader, but a politician who comes to mind is U.S. Representative Beto O'Rourke.
This week offers you an opportunity to appreciate positive traits you acquired from a teacher, mentor, or father figure in your life. By having gratitude for talents that were given to you or nurtured by someone else, unresolved family issues can continue to be healed.
Fourth Week of October – The Queen of Wands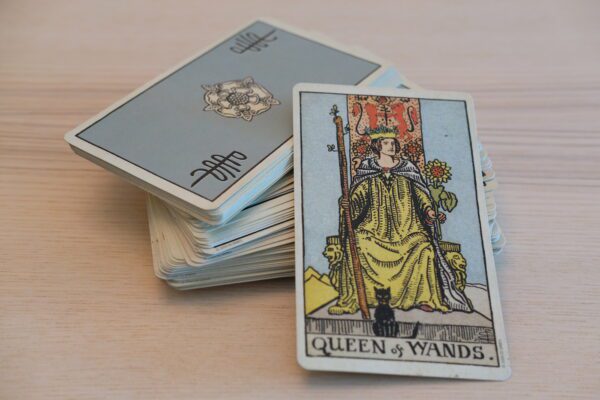 The Queen of Wands holds a sunflower in one hand and a sceptre in the other, meaning she knows how to balance strong convictions with an optimistic attitude. A black cat near her feet denotes heightened perception and psychic ability, so trust your intuition about people this week.
Three out of four upright cards that represent leaders means October will be a significant time for new, energetic activists to step into leadership roles. A great conflict will instigate even greater leadership. In global news, expect the triumph of a woman in the #MeToo movement as truth trumps lies.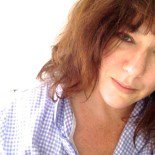 In your own life, three out of four wands cards makes this a passionate month of romance, adventures, and excitement. Two closely-positioned royal cards in the same suit signifies that the more you balance your creative ideas with practical solutions, the sooner you'll meet more like-minded people. The King and Queen of Wands coming up in the same month can also be a sign of romance and matchmaking. But more about that in November…
Premium Members – ask Jessica Adams questions in the comments below for detailed Tarot replies.