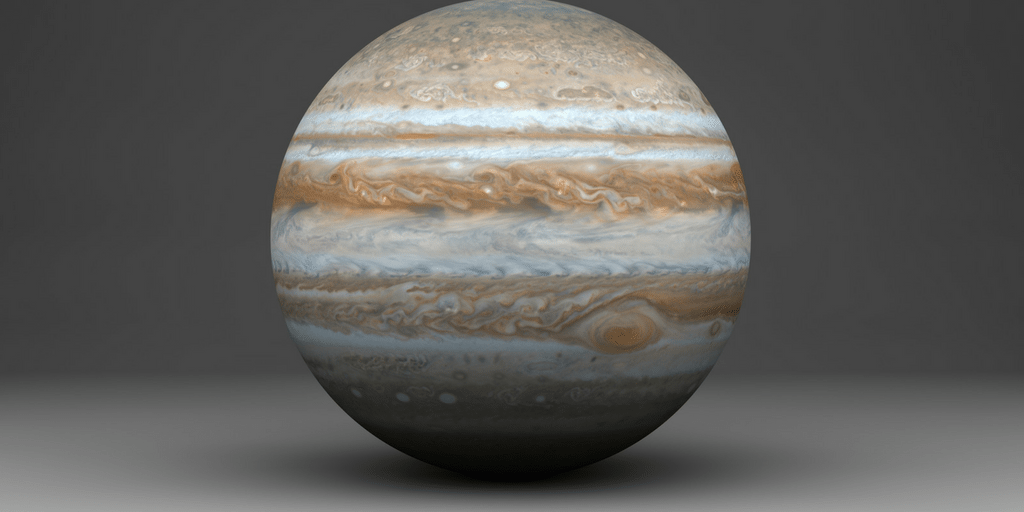 Welcome to Jupiter in Sagittarius – Part I
First in a three-part series. In part one you can find out about the benefits of this new cycle for Aries, Taurus, Gemini, Cancer, Leo and Virgo. In part two you can see the rewards for Libra, Scorpio, Sagittarius, Capricorn, Aquarius and Pisces. In part three we'll look at Brexit, Airbnb, easyJet and other big 2019 stories – before they happen.
Jupiter in Sagittarius – 12 Months of Opportunities
On Thursday, 8th November at 12.38pm UT (just in time for lunch in London) Jupiter enters Sagittarius, the sign which rules travel, holidays, books, religion and the worldwide web. This is extremely good news for all of us, and we have until December 2nd, 2019 to enjoy the solutions, breakthroughs, opportunities and growth. Jupiter has been associated with good fortune, generosity and optimism – blessings – since the time of the Mesopotamians. Nicholas Campion writes that Jupiter has remained almost intact as a symbol of these kinds of blessings, for over two-and-a-half millennia (in Astrology and Cosmology in the World's Religions). There is a very good reason for this. Jupiter works. He provides what you need to make things grow in your life. If you meet him halfway, this planet can deliver fantastic results, not just in 2019, but every 12 years into the future. The Jupiter wonders have been watched by astrologers around the world for thousands of years. Right along the Silk Road. From Rome to Delhi. This planetary cycle will clear up and clean up any situation which needs to be fixed and healed. Better still, it offers rewards and unique advantages if you do the work.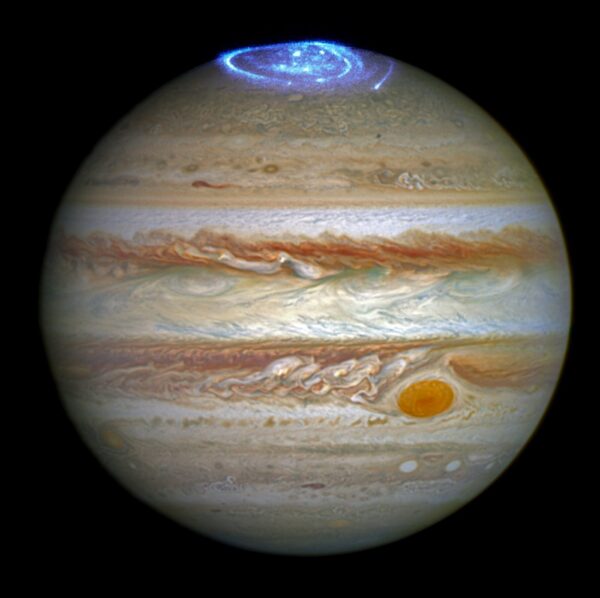 The World's Favourite Planet
Jupiter is one of the first planets astrologers learn about and its cycles are easy to track. It takes 12 years to move through 12 zodiac signs, at the rate of about one new sign every year. In India, they watched this planet and called it Guru. Teacher. In Asia they watched it, and Chinese astrologers called it The Year Star.
From Brexit to Nauru – World Predictions
Astrology is about history. History repeats and astrologers use this strange time reckoning device called the horoscope to track it. One look back at every Jupiter in Sagittarius cycle for around 100 years and it's really clear what's going to happen next. Forget 'no deal' Brexit. There will be a deal. And it will be a good deal. We know that because in just about every other Jupiter in Sagittarius cycle, the United Kingdom has struck a trade bargain with other countries. That's just one example. In this two-part series I will explain why there will not only be a successful Brexit with a new outcome – but also why Australia's problems at Nauru are over. Again, this is history. The Nauru we know today was created on a Jupiter in Sagittarius cycle.
Currency Highs and Lows – Tourist Money Gains
In 2019, we will see the start of crazy currency swings which help tourists like you and me. We will also see cryptocurrency, the alternative to paper notes, offer a more affordable alternative for travellers. Uranus in Taurus, the cycle behind this, will see big falls in some global currencies, against your own. This produces two effects. More and better vacations at home as business steps in to make local holidays more appealing, now that traditional holiday destinations are too expensive. Also, bargains to be had in destinations where your own currency goes further. These destinations might not have been on your map before. Jupiter is about exploring and adventures. Uranus in Taurus will bring sudden drops in particular local currencies which make you feel very rich indeed if you are prepared to pack your bags in a hurry. This is especially good news in the United States, so if you love travel, either around your own country or the world, you'll love 2019. You will be able to get away either more often, or for longer, or to places that were never within your budget before.
Education and Publishing Breakthroughs
In this two-part series, I'll also look at the astrological evidence for advances in worldwide web technology which will make online education easier and more effective right around the world. In 2019 we can also expect stunning breakthroughs in digital publishing will move the eBook forwards into new territory. So, if you ever wanted to teach or study in a new way, or see your name in print, you can look forward to possibilities which have not been there for 12 years. Now, what does Jupiter in Sagittarius hold for
Aries, Taurus, Gemini, Cancer, Leo, Virgo and Jupiter
?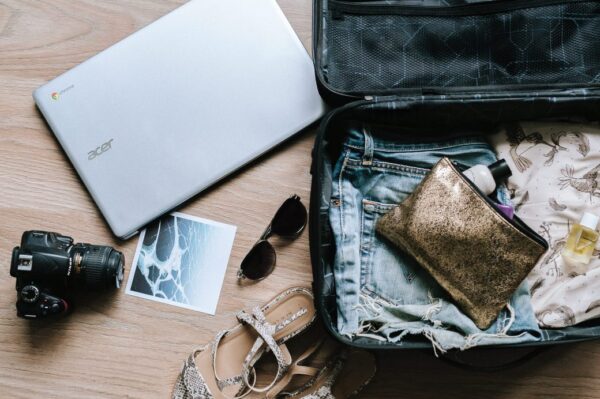 Aries
12 Months of Exploration and Adventure
It's often said that whole point of a quest is not the outcome but the journey. In 2019 you will go on a journey in search of financial rewards; the gains to be made with a house, apartment or other property; business breakthroughs; charity answers or precious possessions. The reason for this is Uranus, the planet of all that is new and different, in your Second House of assets. 2019 also begins with Ceres in Scorpio in your Eighth House of companies, legacies, taxation and so on. The interesting thing about 2019 is that you have no guarantees at all that you will find what you hope is there or imagine is there. Yet, the journey itself (Jupiter in Sagittarius rules exploration) could be its own reward. In other words, this cycle is presenting you with an excuse to find out so much more, about an aspect of your own country, or about a foreign destination. There will be a map. There is always a map, or a plan, with Jupiter in Sagittarius. There may even be a search party or a whole caravan full of fellow seekers. You will get a great deal from this if you go in with the right attitude. To discover and learn. Uranus is full of surprises and even shocks. It may well be that the promise of something so solid in business, in finance, charity or property is there, at the end. Yet, you'll never know, if you never go. This is going to involve digging around in history, in geography, perhaps in religion or in other aspects of culture. It's a quest that, almost certainly, requires books. It may take you far and wide, or just deeper into something you know nothing about. Are you a Premium Member? Keep reading for diary dates that may trigger your personal birth chart over the next 12 months.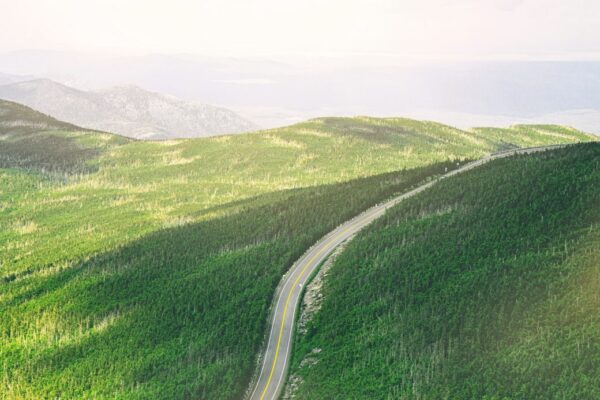 Taurus
12 Months of Travelling, Moving or Welcoming Arrivals
They say that travel broadens the mind and you could be taking one of the most important journeys of your life this year, or even moving. Perhaps emigrating. Jupiter in Sagittarius is about pastures new. It is also very much about visitors from afar, migrants or new arrivals. Welcoming other faces from other places is an education. It can also change your life. Perhaps, Taurus, you will try both ends of the spectrum in 2019. You will be on the move, but also waiting to accommodate new arrivals into your life. It looks as though some kind of group, club, team or other circle of people is involved. You have Neptune in Pisces in 2019, in your Eleventh House of pooling resources and people power. We are going into 2019 on the back of a very tough cycle. Perhaps you feel you have had enough and want to be somewhere new – somewhere else. It may be that it is others, on their way into your world, who have suffered the slings and arrows of outrageous fortune. We have a Jupiter-Neptune square twice in 2019. This means basic precautions are required before anyone can go anywhere. The situation needs to be leak-proof. Waterproof. Secured. Otherwise there is a real chance that you or others will end up all at sea. Nobody really knows what is in store after the journey or move has been made. Life is a blank slate. But, sometimes, all you need is hope, faith, trust and the generosity of those at the other end. You do, however, need a practical plan as the situation is at risk of sinking, not once but twice. This applies to export, holidays, business trips, emigration, tourists, migrants, visitors and travellers. Are you a Premium Member? Keep reading for diary dates.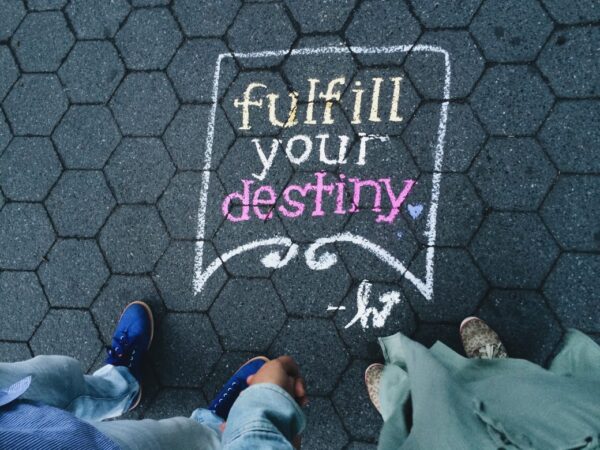 Gemini
12 Months of Making Personal Life Dreams Real
We begin the year with Cupido in Libra, in your Fifth House of godchildren, nieces, nephews, sons, daughters, pregnancy, adoption, stepchildren and fostering. Cupido is a symbol of great longing. He is there in January, February and March just as the mighty Jupiter begins his cycle in your zone of former, current and potential partners. There is a great need here to sort out the past and the children who did, or did not, appear in your life. There is also the most fantastic promise for the future, but you have to make it real. It would involve living the dream, if you feel that the dream is the richest and most fascinating connection with younger people. We have a Full Moon in Libra on 21st March which will bring a choice about this. Gemini, there is no doubt this is a year of healing. Jupiter in your Seventh House is not only about former, current or potential partners, but also about conflict and dispute. This is all in the past. You have most certainly done your time with the difficulties of Uranus, Neptune and Pluto in Sagittarius. That was then, this is now. Yet, scars need healing. You are in a terrific position to do this with Uranus himself passing through your Twelfth House of meditation, dreams, Tarot, mediumship, the aura and chakra system. You are in the right place if you want to spiritually restore and recover from the hurts of the past. Then, you will be in a position to move forward into a new life and make the dream or vision of that special adult-child connection so real. Are you a Premium Member? Read on.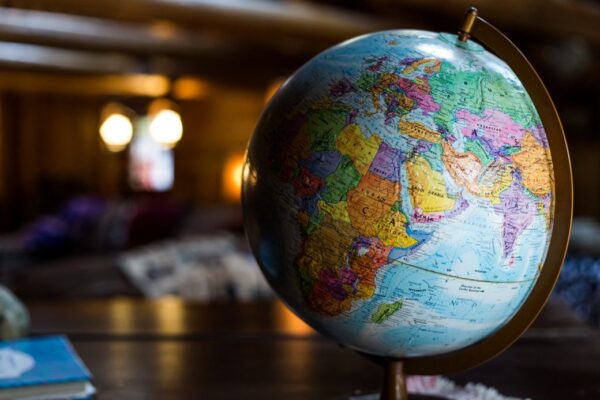 Cancer
Travel Around Your Country or Across the World
Between 8th November 2018 and 2nd December 2019, you will travel around your country or across the world. You may do this more than once. You could also easily move or emigrate. The reason for this is not only Jupiter in Sagittarius, the sign of distant shores, but also Neptune – the holiday from the real world – in your Ninth House of exploration and adventure. You could make your ideas, plans or projects thrive where you are, with enough energy and effort, but once we are past the first Jupiter-Neptune square of 2019, on 13th January, you will see that others are also pursuing the dream of something bigger and better in a new place. It's rather like the Gold Rush. You wonder if you could join them or if you should be competing with them and this is the right year to ask that question. With Neptune in your Ninth House of publishing, the internet, foreign and regional affairs, education, qualification and academia, you are inspired. However, you are also not seeing what you need to see. You have two or three budding possibilities to take elsewhere. Not just one. The time has come to ground yourself, stop gazing in the direction of other people, or a distant destination, and remember what you possess and why you must now become a multi-tasker or juggler. As Mercury Retrograde begins this cycle you also need to figure out your pace and timing. Feeling stuck or paralysed is just as bad as racing ahead and going too fast. Somewhere in the middle, you'll find your way. You also need to ask yourself if you want to send out your ideas or plans unaccompanied, or go out there yourself to promote, present, package or trade. Premium Member? Go on.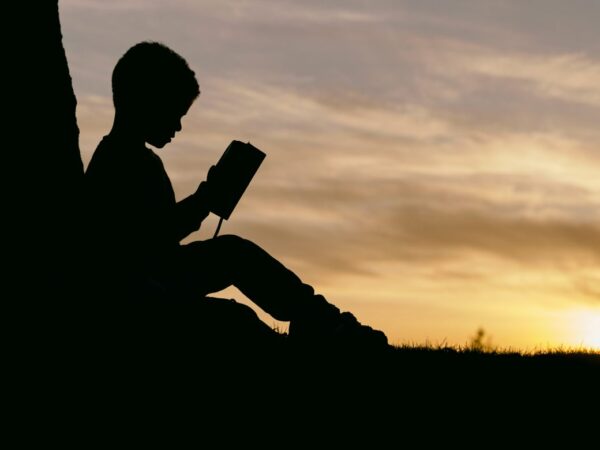 Leo
12 Months of Life-Changing Teaching and Learning
From 8th November 2018 to 2nd December 2019 you will be both teaching and learning in the most amazing new way. You were born to mentor, guide, inspire and lead. A younger generation needs Leo to show the way. The opportunity is not always there, but in 2019 you will be called upon to share what you know. You will be an effective channel for something bigger than yourself, at the same time that you 'keep it real' and make sure that younger faces can apply your magic to the real world. You may be a father teaching his sons to surf, or a female academic about to go to the next level with her university students. Jupiter is in your Fifth House, which describes how you operate as King or Queen to a younger court. How you lead an example by showing what you know and sharing what you know. Jupiter will make a trine to planets in Aries in your Ninth House in 2019, in your zone of workshops, seminars, webinars, degrees, certificates, evening classes and the rest. This is also the last year you will experience Uranus in Aries in your Ninth House and the first year you will experience Chiron in Aries in your Ninth House. You'll be just as excited and motivated by your teachers and gurus, as you are by handing knowledge on. One particularly brilliant person will sum up all the exhilaration of Uranus in Aries, with all the originality and daring of Chiron in Aries. He or she has a desk, but not as you know it. He or she is capable of working wonders and miracles and you are fortunate as you are about to inherit those secrets and tricks of the trade. When you are offered a chance to learn in 2019, Leo, make sure you say yes. Premium Member? Read on for diary dates that may trigger your personal birth chart.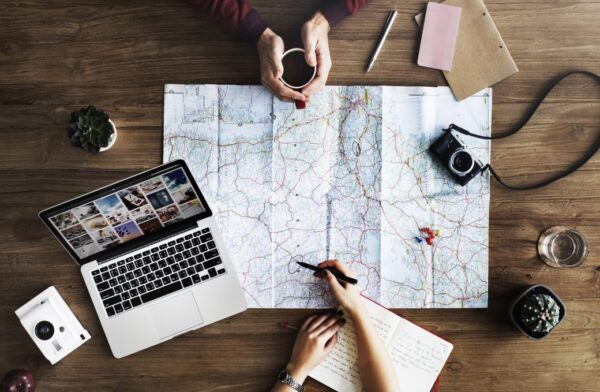 Virgo
Finding the Right Place with the Right People
Virgo, there is karma to be used in 2019, as the North Node is in Cancer, in your Eleventh House of groups. You have karma going back into past lives, as well as this life, with a particular team, society, association, club, band, union, social circle, network, political party or similar. The aspects between fortunate Jupiter in Sagittarius and the North Node in Cancer this year suggest an amazing opportunity for all of you. It very much pulls in your ideas about the right place to settle, or the right place to establish yourself. It is very important that you all pull together or the whole thing could fall apart. This may involve quite a dramatic change of direction, but you need to play your part. You are ruled by Mercury the planet of communication and your gift for making sure everyone is on the same page should be used. There is a very special house, apartment, holiday home or business premises in the picture. A special local area and surrounds. You can't do this alone as all depends on the group, which is front-and-centre. You may be involved on the inside or be able to help from the outside. With the right direction, good timing, a little Jupiter luck and the right headwind, everything is possible. Together, everyone can do this. The time has come to build, structure, restructure and think about the right place, with the help of the right people. Are you a Premium Member? Read on.
Don't forget to read Part Two of your Jupiter in Sagittarius predictions for Libra, Scorpio, Sagittarius, Capricorn, Aquarius and Pisces next time – Coming Soon!
…the remainder of this article is available exclusively to Premium members.
Want to continue reading?
Login
Login now to access your Premium Astrology content.
Trouble logging in?
Login using classic mode
---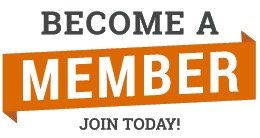 Join now for instant access to more premium Astrology features
$7 / 30 days | $28 / 6 months | $50 / 365 days
Memberships are calculated and billed in US Dollars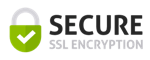 Find out more about our Premium membership plans here.