Jupiter in Sagittarius – Part II
Second in a three-part series. In part one you read out about the benefits of this new cycle for Aries, Taurus, Gemini, Cancer, Leo and Virgo. In part two you can see the rewards for Libra, Scorpio, Sagittarius, Capricorn, Aquarius and Pisces. In part three we'll look at Brexit, Airbnb, easyJet and other big 2019 stories – before they happen.
Libra, Scorpio, Sagittarius, Capricorn, Aquarius, Pisces
On Thursday, 8th November at 12.38pm UT until December 2nd, 2019, Jupiter in Sagittarius will deliver opportunities and solutions to help travel, education, the internet and publishing. In your own life, Jupiter will also bring about very particular effects. In the second part of this series we'll look at how this affects Libra, Scorpio, Sagittarius, Capricorn, Aquarius and Pisces. In the third part I'll look at the future of Airbnb, easyJet, Brexit, Nauru and other questions in 2019.
If you are a Premium Member, please keep reading for dates and timing.

Libra
Europe, America, Australasia Calling!
Libra, you will be spoilt for choice in 2019 and not know which part of the world to embrace first. Will you travel or move to a tempting part of the United States? Spain? A fascinating part of the United Kingdom? Australasia, from Sydney to Hong Kong? You have to remember that everything is just dream until you make it real. There is a fair amount of confusion here, as Neptune in Pisces forms a square with Jupiter in Sagittarius twice this year (first of all on 13th January 2019). Some of this confusion stems from your lifestyle. Your daily routine. Also, your relationship with your own body, mind and spirit. If you are going to embrace the people and places which are out there for you, Libra, there must be a commitment to reality! If you are burning the candle at both ends then you will not have time to travel, let alone emigrate or take a gap year (or sabbatical). If you are too busy being distracted, or uncentered, or unfocused – then you will be in a whirlpool of your own making and it will be hard to roll up your sleeves to make the effort required to organise the transport or pack your bag. You also need to choose. Can you do everything at once? Is this a round-world ticket? Perhaps you can only do one thing! The potential is vast in 2019 but it begins with your self-management, grounding and ability to make the dreams, real.
Premium Member? Go on.

Scorpio
The Road to Travel or Property Dreams
Jupiter in Sagittarius is associated with journeys and the road to travel or property dreams is laid out before you in 2019. The issue for you will be breaking free of a situation where you feel embattled. Why embattled? Uranus is in Taurus, your opposite sign, for probably the first time in your life. Whenever you have this planet in a sign opposite to your own, you must deal with opponents and opposition. People, organisations or situations which surround you. Scorpio, the truth is, you have a blind spot in 2019 and you need to get rid of it. Once you can see straight, you will realise just how close that desirable vacation, house, apartment, holiday home or long overdue renovation actually is. The blind spot is best overcome as early as the Jupiter-Neptune square on 13th January. June 16th and September 21st are the next dates. Use who or what you feel has been against you, to liberate yourself. Set yourself free so you can roll your sleeves up and get to work on removing who/what has blinkered you, or blinded you, to reality. You could play the victim if you like and yell for help, like Dr. Who's assistant in days of old. It's much more satisfying and far more effective to be your own saviour, though. Satisfy yourself that you are in a safe place and act quickly to remove the ties that bind – psychological restrictions you have placed on yourself – and enjoy what it feels like to see just how close the loveliest of property or holiday destinations can actually be.
Premium? Go on.

Sagittarius
Larger than Life
Jupiter is not the only planet in Sagittarius in 2019. Ceres is also there, and she is a symbol of compromise, change and a shift in the balance of power. You will embody this for people this year as you play the peacemaker and change-maker. You'll be right across the people politics, Sagittarius! Ovid linked Ceres with resolution in his Fasti. "Peace nourishes Ceres, Ceres is the nursling of peace."  You will hit a Ceres crossroads in 2019 when Jupiter conjuncts Ceres in your own sign on 25th October. We associate your zodiac sign with a sense of humour as Jupiter your ruler was also known as Jove and the word 'jovial' is drawn from this. Who better than you, to play your part in a difficult situation where people must sort out their differences? In the old Roman myth, Ceres was caught between her daughter Proserpina and son-in-law Pluto. It is up to you to play your part in a conflict in 2019 and to remove any future source of difficulty or difference. You will not do this because it makes you look good, Sagittarius – but it will. In fact, you will find you play a much more prominent role online or in the public eye this year, as Jupiter makes you larger than life on our computer or television screens, in front of a camera, on the radio or behind a microphone. A new world, new deal or fresh arrangement will be the result, once you have sorted out the people politics. There will be a new division of power and shared controls and you will make it happen, Sagittarius. After that, it is to the group that you must then turn, because the group – the network, social circle, band, team, club, society or association – will provide you with the enjoyment you need in 2019 as the delightful asteroid Cupido spends such a long time in Libra in your Eleventh House of companionship and pooled resources.
Premium Member? Go on.

Capricorn
Your Undercover Mission
Your Family Tree is subject to the winds of change in 2019. Uranus leaves your Fourth House of relatives and Chiron takes his place. That will require attention and energy, even when your focus is on other things. If you leave the situation with family members to one side, there is no guarantee that anyone else will be there to attend to it. Thus, you need a strategy for the year ahead. A master plan. One of the reasons for this is that you will be so busy, undercover. Jupiter is going into your Twelfth House, where you operate out of sight, behind the scenes or obscured from vision. The time has come to be a true believer. Your beliefs might be religious. You may just have a particular philosophy of life. Ask yourself who and what you are prepared to fight for. There is your answer. Jupiter in Sagittarius is often associated with a crusade and this year you will be prepared to make it. For some people the crusade will be for justice and fairness, because you believe the scales are unbalanced. In other cases, you have all the passion of Joan of Arc or Richard the Lionheart, but it will be directed towards a very modern battle. In 2019 the North Node of karma will be in your opposite sign of Cancer. You have fought this contest before. It's karma. This time round, find the best way forward. It may not be the first way forward, or the fastest way forward. If ever there was a year to get a proper plan, this is it. You could succeed on your quest, Capricorn, but only if you have a superior strategy.
Premium Member? Please keep reading.

Aquarius
The Proof of People Power in 2019
If you want to nail a difficult person in 2019 then people power is your answer. You can do more together than you ever could alone. Aquarius, you are slowly coming out of the North Node cycle in your opposite sign of Leo. You have also been dealing with a series of eclipses in Leo – again, your opposite sign. This has brought opposition and opponents. The Seventh House of your chart, where all this activity has taken place, rules your rivals, enemies and opposition. The planet of good timing and irresistible opportunity is Jupiter and as he is in your zone of groups, circles, networks, teams, societies, associations, unions, social media, political parties and clubs in 2019, it is to people power you must turn. You can't do much by yourself, but with enough other hands, anything is possible. Your sign is associated with the water-bearer as you know. In Rome, where modern astrology comes from, he was literally an Aquarius. He carried the water that fed the Roman baths. Your sign is also associated with pooling resources. Once an obstacle has been rolled out of the way by everybody, it is time to share something special with the group as a brand-new day dawns.
Premium? Go on.

Pisces
Money Fuels Big Ambition
In 2019 Uranus leaves your money zone and Chiron takes his place. This shift in your finances will give you a decent sum of money, with which to pursue big ambitions. First of all, though, you will need to attend to the immediate tasks at home or work. This has nothing to do with towering achievements and everything to do with the basics. Money management is also important. This cycle will make a negotiator and deal-maker out of you. It's time to strike a bargain in 2019. Even though the basics of your life do not represent any great peak in your existence, they will also sustain you, in terms of your essential budget. This may not be particularly exciting, but you need to be grounded before you can begin the long journey to the top of your personal Everest or Kilimanjaro. Part of you may want to turn towards the family tree instead. Who you come from, or where you come from. That is a distraction, Pisces. You won't achieve all you could, if you get waylaid by your relatives, or your home town or homeland. Instead, if you are going to conquer the top of the mountain, in your profession, industry, business or unpaid work – you need to be single-minded. You can get there from here. It will take time, as all great climbs do, but in 2019 you will be set up for the journey if you sort out the money, fix the basics, ignore what or who pulls you away and start your quest.
Premium members, please keep reading.
Premium Member? Read on.
…the remainder of this article is available exclusively to Premium members.
Want to continue reading?
Login
Login now to access your Premium Astrology content.
Trouble logging in?
Login using classic mode
---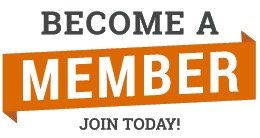 Join now for instant access to more premium Astrology features
$7 / 30 days | $28 / 6 months | $50 / 365 days
Memberships are calculated and billed in US Dollars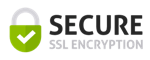 Find out more about our Premium membership plans here.
Find me on Twitter @jessicacadams for updates and a conversation about Astrology.