The North Node in Cancer 2018-2020
Do you have personal horoscope factors in Cancer? Karma is calling, thanks to the North Node in Cancer. In this two-part series, read how the past (and past lives) influences home and family 2018-2020.
The North Node will be in Cancer from November 7th, 2018 until May 5th, 2020. If you have horoscope factors in Cancer in your Fourth House, you can expect your house, apartment, family, household, home town or homeland situation from November 7th, 2018 to May 5th, 2020, to take you back to the years 2000 and 2001. The story in late 2018 to mid 2020 may even take you back as far as these previous North Node in Cancer cycles. We are straying into past life territory here. The Nodes describe previous incarnations. You will notice the last cycle covers the end of the Second World War (below). In astrology, we look at the Nodes to discover more about old debts and credits from previous lives, but also the recent past. For many people with Cancer factors in their charts, this is about the way things were with home and family in 1981, 1982, 1883. Here are more dates, below. *September 21st and 25th 1981 to March 16th, 1983. *December 24th, 1962 to August 25th, 1964 *May 12th, 1944 to December 2nd, 1945 and December 12th, 13th 1945

Settling Spiritual Scores from the Past – Family, Home, Town, Country
In the first of this two-part series about your house, apartment, family, household, home town and homeland, I'll look at what it means to be sent back to the past in 2018-2020. The South Node in Capricorn, opposite the North Node in Cancer, also has an impact (the two Nodes, or Sun-Moon points, are always in opposite signs). Yet, if you have Cancer factors in your Fourth House of relatives and belonging, it is here that you will need to do the most collecting, spiritually, and perhaps make some soul payments too. Karma must be completed, so scores must be settled from the early Eighties, early Sixties or mid Forties. You may owe people. You may be owed.

Stonehenge and the Nodes
Our ancestors were well aware of the North Node and South Node cycle, even thousands of years ago. The Aubrey Circle at Stonehenge is very likely the remains of a North Node, South Node and eclipse 'computer'. As Robin Heath says in his book Stonehenge (Wooden Books), 'who nodes how holds power.' The astronomers/astrologers who could track the Node cycle were clearly in charge of privileged information. Who else could have made the rest of the tribe do all that work?
The Nodes in India
Astrologers were watching the same thing in India and believed eclipses (always tied to the Nodes) were created by the two divided parts of the serpent Naga Vasuki. One part was the North Node, the other part was the South Node. Why take such an interest in what are invisible points in the sky, though? Why did the people at Stonehenge and in ancient India care? The answer for us, and perhaps for them, is that the North Node and South Node cycle describe unavoidable fate. The truth about the Node cycle is, no matter how differently you try to act, or how much change you try to bring about – or what you say, and how you say it – other people or events classically seem to be stuck. You may even feel yourself going around in a loop.
Understanding Your Past Lives
Understanding your past lives is best done, by seeing the patterns in this one, here and now – your life in the 21st century. The North Node and South Node can help you do that. As they move backwards through the 12 signs of the zodiac, only returning to the same sign every 19 years, they reveal a picture of time-travel in your horoscope. The signs will tell you why you are travelling, and where from, and what is involved. To give you an example, Prince William was born on June 21st, 1982 with the North Node in Cancer (family, mothers, home, homeland) and the South Node in Capricorn (ambition, career, position, social status, achievement). He's done this before in another life. He's probably been a British leader before. He has Cancer and Capricorn issues to work out. He comes from a broken home because his parents divorced. Diana, Princess of Wales would not put up with Camilla Parker-Bowles. Cancer rules relatives and mothers. William cannot escape his destiny as King because he was born into the Royal Family. Capricorn rules ambition and position. Both nodes in opposite signs shaped Prince William from the moment he was born. His destiny as King is Capricorn. Capricorn rules career. His mother Diana was Cancer. He married a Capricorn in Kate Middleton. His stepmother Camilla is a Cancer. William did not make this happen. This happened to William. This is a particularly strong example of how the Nodes decide our fate, as he was actually born with the Nodes in Cancer and Capricorn, but I hope you can see how these Sun-Moon points tend to pull us towards people and situations we find hard to escape or avoid.

How Your Past Life is Revealed
When there are patterns triggering the North Node and South Node in your chart, or even a return of the North Node and South Node to the same zodiac signs they occupied when you were born (Prince William is about to go through this) you will have strong clues and signs about the prior incarnation. Recurring themes. Different episodes, same series. The song remains the same even though it is played on musical instruments.
Your Cancer Personal Birth Chart Factors
Whatever you might have in the zodiac sign of Cancer, in the Fourth House of your chart, will be crossed, or conjuncted, by the North Node, at some point from November 2018 to May 2020. It's going to be about family or home. Your house or apartment. Your household or home town. Your relatives or homeland. It will feel familiar. It may even be a direct replay. What was going on 19 years before, is your clue. Yet, this in turn, will only point to similar issues that have been doing the rounds in all of your previous lifetimes too. The best way for karma to be worked out, is for life to repeat itself. From November 7th, 2018 to May 5th, 2020 you will experience déjà vu as the same themes from 2000 and 2001 return. People will say and do the same things, no matter how much you try to break the repetition. Being stuck like this makes you realise the only thing to do is work on your attitude, so you develop tolerance, understanding, forgiveness – and above all, a sense of humour – on this cycle. On May 5th, 2020 the circuit will break, and you will realise the karma has been completed on both or all sides. Particularly with a family member.
How the Past Comes Back From 2000, 2001
The North Node describes karma going back in 19-year cycles, so between November 7th, 2018 and May 5th, 2020 you will be taken back to the events of April 10th, 2000 to October 13th, 2001, regarding your house, apartment, household, family, home town or homeland at the time. The North Node was also in Cancer and the Fourth House of your chart in these years. This may be literal. Your flatmates from the year 2000 may be back in your life for a reason – you owe them a great deal and have not been given a chance to pay it back. You may be owed, in turn, by a family member you made a sacrifice for, in those years, and that relative may now be able to return a favour. The actual house, apartment, local area or country you were so deeply concerned with in 2000, 2001 may return to your life so that you can obtain closure.

How the Past Comes Back From 1981, 1982, 1983
The North Node takes you back in time in recurring 19-year cycles which is why it is associated with previous lifetimes, reincarnation and soul agreements. In other words, it loops back through Cancer and your Fourth House forever. Going back in time to the next North Node in Cancer cycle in the timeline, we find you at the years 1981, 1982 and 1983. If you were born in these years (between the years indicated below) then you actually incarnated with the North Node in Cancer, so even as a baby, you were inheriting ancient karma regarding your family, home town and homeland. The previous North Node in Cancer cycle ran from September 21st and 25th 1981 to March 16th, 1983.
True North Node versus Mean North Node
An important note: What you read here is calculated for the True North Node, not the Mean North Node. However, the Mean North Node is seldom more than two degrees or a few days 'out'. You can use either. It's a personal choice. I prefer to use the True North Node because it is more accurate for prediction. It checks out with historical events. In fact, astrologers only ever used the mean nodes because they lacked the correct information. It was not until 1975 when Digicorp Research Corporation published their ephemeris, True Lunar Nodes 1850-2000 that the correct (or true) information became available.
Why the Nodes Show 19-Year-Old Patterns
Sue Tompkins: "To get a feeling for the meaning of the Nodes, imagine going out with some plan in mind and then unexpectedly bumping into someone (perhaps someone you haven't seen for 19 years) who is following their own particular path. The meeting may herald a change of direction for you. The conversation you have with each other could do that. There might be a feeling of fate about the fact that your paths have crossed." (The Contemporary Astrologer's Handbook, Flare Publications, The London School of Astrology).
How November 2018-May 2020 Repeats December 1962-August 1964
If you were born between December 24th, 1962 and August 25th, 1964, you came into the world with the North Node in Cancer and have major past life family karma which will come around again from November 2018 until May 2020. Whenever you were born, and even if you were born after August 1964, there is a past (or past life) pull back to the events of December 24th, 1962 through August 25th, 1964 on the way in late 2018, 2019 and early 2020. It will concern your home town, homeland, family members, household and roots, heritage, history and culture. As you might expect, this goes back even further than 1962, 1963 and 1964. In fact, the cycles are eternal.
The 'What' of Your North Node Cycle in Cancer
To really get into the 'what' of the cycle, look at what you have in Cancer. Is it the Sun, Moon, Minerva or the North Node itself? This is the story. The symbol will reveal the chapter and it is from a book of life you have read before. If you have Diana in Cancer, for example, the issue may be your freedom and independence within the family, as Diana represents the need for space. It would have been there 19 years ago and now it is back. You owe, or are owed, from that time. When the North Node in Cancer goes right to the same degree (number) as Diana in your chart, the issue returns. If you have Jupiter in Cancer, you were born lucky (protected, blessed) when it comes to houses and apartments. Even when things are tough you always find a safety net with property. At its very best, Jupiter in Cancer delivers a huge amount of good fortune. In 2018, 2019, 2020 the past comes back.
About the North Node and South Node of the Moon
The North Node has an opposite point. The South Node. They are always in opposite signs of the zodiac and if you were to draw their cycle in a pattern it would look like a figure-eight. The eternity symbol. As we experience the karmic repetition of the North Node in Cancer from November 2018 to May 2020, we will also go through the time warp of the South Node in Capricorn. Capricorn rules big business, government, the establishment and high society. As opposite signs, Cancer and Capricorn pull people in opposite directions. If you want to make it in the world you may have to leave your home town. If you become successful there may be a conflict with your family which has humble origins. If you don't become successful, there may be a conflict with your family, which expects more from you. Big business – greedy property developers – join forces with corrupt politicians to approve the demolition of public space or heritage buildings, to be replaced by shopping centres or high-rise apartments. That's a Capricorn-Cancer conflict too. The two signs are in a tug-of-war.
The Capricorn Effect
I have written at length about The Capricorn Effect, which includes the South Node in Capricorn, elsewhere on this website. For now, let's focus on the North Node in Cancer, because if you've read this far, you probably have Cancer factors in your personal birth chart (or even just the Sun in Cancer – you're a Cancerian) and you want to know where the karma is coming from and when it will appear. The Cancer-Capricorn conflict is eternal. Centuries ago, if you wanted to make a good marriage and go up in the world, you had to leave your home and family to do it. The good marriage is Capricorn, your home was Cancer. Capricorn can be seen as progress. When people hang on to the past and cling on to the old ways, they block future achievement. That's Cancer. Here's another Cancer-Capricorn theme. Capricorn (the government) tells you to leave your family (Cancer) to fight for your country (Cancer) and your career (Capricorn) becomes the armed forces. These basic themes will return to us, right around the world, as early as November 7th, 2018 in global headlines about housing, mortgages, politicians, high society, ambition, big business, the family, the military and so on.
Are You a Premium Member?
Please keep reading for specific diary dates and information about your personal birth chart Cancer placements and what to expect with your house, family, apartment, household, home town or homeland. I hope you enjoy Part Two of The North Node in Cancer 2018-2020.
…the remainder of this article is available exclusively to Premium members.
Want to continue reading?
Login
Login now to access your Premium Astrology content.
Trouble logging in?
Login using classic mode
---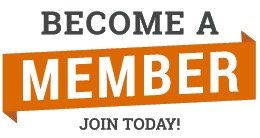 Join now for instant access to more premium Astrology features
$7 / 30 days | $28 / 6 months | $50 / 365 days
Memberships are calculated and billed in US Dollars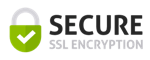 Find out more about our Premium membership plans here.
Find me on Twitter @jessicacadams for updates and a conversation about Astrology.