Find all about your year ahead here. A baby for Scorpio? A big lifestyle change for Aquarius?
If you are a Premium Member you can also enjoy a special extended forecast, with a detailed Tarot reading about the year ahead and full details of your love life over the next 12 months, no matter if you are single or settled.
Are you a premium member? Sign in below or become a member to reveal exclusive premium member content.

Login
Login now to access your Premium Astrology content.
Trouble logging in?
Login using classic mode
Premium members log in now to read your extended forecast.
Not a member yet? Sign up for a premium membership to view our Premium member extended forecast.  Once you're registered you can use your birth chart to calculate your personal horoscope.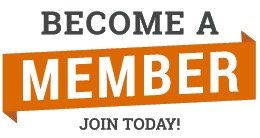 $7 / 30 days | $28 / 6 months | $50 / 365 days
Memberships are calculated and billed in US Dollars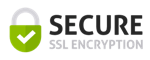 Find out more about our Premium membership plans here.
Skip to your Zodiac Horoscope Sign:
Aries
|
Taurus
|
Gemini
|
Cancer
|
Leo
|
Virgo
|
Libra
|
Scorpio
|
Sagittarius
|
Capricorn
|
Aquarius
|
Pisces
|
---
Aries in 2019
YOUR 2019 CIRCLE OF SUPPORT
Some people are solid gold. They may be friends or family. They may form part of a formal group like an environmental organisation, a band, a political party, trade union or secret society. In 2019 you have a circle of support and should feel secure. Even a little bit smug.
If you earned good karma with people on either branch of the family tree years ago – even many lifetimes ago – it will come back to you now. These people are here to surround you in the nicest possible way. If you have friends who feel like family, there is a reason for that too. These people are going to be long-term game-changers.
True friends or allies don't just come from nowhere. From Christmas 2020 when your life begins to transform, you will look back and realise that the friendships or loyal connections of 2019 were just the start. Even more astonishing is the fact that these faces could still be there from 2023 when you realise that people power is the key to everything and always was.
Aries, with Uranus leaving your image and profile zone in March, and Chiron taking its place, your appearance, reputation, social media presence and so on is extremely important this year. These people are big part of that.
SETTING UP 2021 AND 2023 WITH PEOPLE POWER
You are really setting up 2021 and 2023 this year! And really, it is about recognising the long-term importance of your circle or community.
I am sure you know that Aries is associated with a strong sense of self. This is why you are very good at an organic, natural kind of self-promotion. So far so good, but you may want to forget about yourself at regular intervals this year. Why? It gives you more focus on each individual face within this circle I have been talking about.
The fact is, as February 2019 will show you, every single person within the wider group or network – the community or the family – is precious in his or her own right. You have far more to gain by taking the time and care to single out each person and regard them on an individual, independent basis. This brings us back to long-term growth.
From Christmas 2020 when Jupiter and Saturn both enter your zone of people power, you will find you are in a much stronger position if you have deliberately come to know, and put time and energy into, each separate face in the mix, rather than just assuming they are all part of the same tribe, or the same Twitter count!
From 2023 when Pluto also goes into your zone of people power, I would say that this dedicated effort in 2019 will serve you well, because friends and allies will be closer. Far more 'known' in terms of being known quantities. Collectively you will be stronger.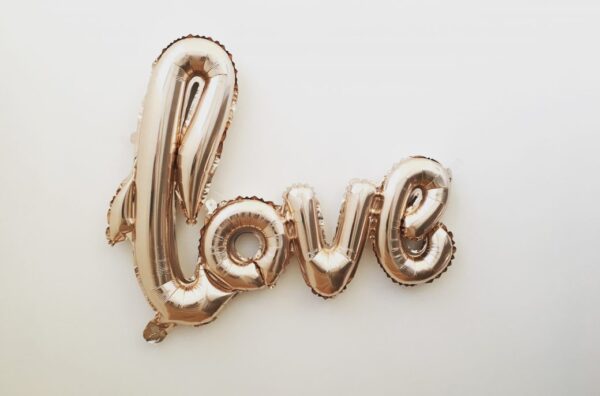 ARIES - YOUR LOVE LIFE IN 2019
SINGLE
You will be travelling or moving this year, either more than once, or at such a great distance that it feels like exploring, rather than the usual bag-packing or box-packing. It's an adventure and you're enough of a romantic to still believe in love and roses at the other end. Who knows what kind of prospective new date or lover could be in that distant village, suburb, town, city or country? Before you even get there, though, you need to pay attention to the risks and possible issues which are associated with this journey or relocation! I realise that is rather boring advice, but don't let high hopes and big visions replace common sense. If you are planning to set off (or you are actually departing) April 1st (April Fool's Day!) through July 3rd then be more cautious than usual about the details. It may be something as basic as fluctuations in the currency exchange rate. Once you are on your way, properly, and on the right path to somewhere else, I can guarantee you that if you hang on to your romantic gestures, someone will find you irresistible. You need to look for a potential lover who would welcome a traveller or new arrival and who believes in old-fashioned courtship as much as you do. The next question is, do you actually want to commit? Are you on a quest to find the right person and settle down, or are you a Happy Wanderer? Be honest with yourself and others about that if you're just passing through life.

SETTLED
Your partner will teach you a lot about compromise and co-operation with groups of people in 2019. This may be because you find yourself dealing with those who hold opposing views to your own. It might be because your other half is at odds with people who are on the other side, in terms of their ideas about life. There is terrific potential here for unity. Believe it or not in 2019, no matter how difficult the situation is for you or your husband, wife, boyfriend, girlfriend or lover – there can be agreement in the end. One of the issues for you, or your partner, is finding the right words. It may be helpful to play Devil's Advocate at home, debating with each other to see how things might be best expressed to the other side. This kind of verbal fencing, even if it's all about hypotheticals, can be like a really good rehearsal for the real thing, either on social media, or face-to-face. You or your partner also need to ground yourselves, centre and focus. Only then can the path to agreement be reached. If either of you is spread too thinly, particularly between two different neighbourhoods, cities, regions or countries, it can be hard to get yourselves together, well enough to tackle the debate. And really, this should be seen as a debate! You are an Aries and quite naturally see life in terms of defence or perhaps attack, but the truth is, the gap you feel between yourself and them (or the gap your partner experiences) can be overcome. You have more in common, intellectually, or with your ideas, than first appears. Together you can all build something strong, or create something special, and it is that goal to which you or your partner should be leaning in 2019. Key dates to focus on are from April 1st (April Fool's Day!) through July 3rd.
ARIES - TAROT READING FOR 2019 - THE NINE OF CUPS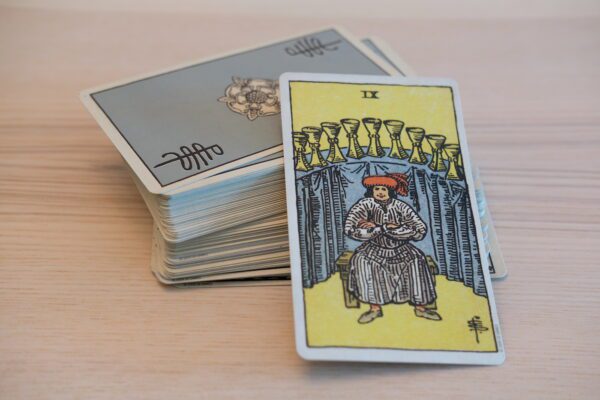 A man who has enjoyed the good life, judging by his size, and who looks to be enjoying it still – hence his big, smug smile – is sitting in the centre of a semi-circle of gold cups. These may be considered to be trophies, awards or perhaps precious collectables. They are arranged on a bar, table or mantelpiece behind him and he seems proud of himself.
Aries, in the Tarot of Pamela Colman Smith and Arthur Waite, the Cups were always considered to be emotional in nature. They were about feelings, not necessarily solid gold trophies or goblets. Here we have a picture of 'Me' but also 'All of us' and that is your big message for 2019.
There is no doubt at all that with Uranus going out of Aries and your First House of image, there will be a tremendous focus on yourself this year. At the same time, we see the first signs of what will ultimately change your life from December 2020 when Jupiter and Saturn both go into Aquarius, which rules groups of all kinds.
FRIENDS AS FAMILY – OR FAMILY AS FRIENDS
This is really about friends as family, or family as friends. Teams, clubs, societies, charities, unions, associations, gangs. Relatives who feel like pals, and the tribe or clan of true backers and supporters.  When Pluto goes into Aquarius from 2023, for the first time in around a quarter-century, you know for sure that it is collectives and communities which will transform everything and give you the most incredible power and control.
Now, a great deal stands and falls by the cups in this picture! They could literally fall over, fall sideways or fall off altogether (see one particularly wobbly cup, on the right) unless care is taken. This brings you back to the 'Me' component of this Tarot card. It's great to feel happily satisfied with your life and even rather pleased with yourself, but it would be a tremendous waste to just let these cups go unfilled.
As you may have guessed the cups represent people. And they are all individuals not part of some greater whole. Sure, they belong with each other and in some sense, they do belong to you. At least they have your back. Yet, you would get a great deal more from the collective if you honoured, valued, respected and nourished each 'cup' by itself. This also applies to family, culture, heritage, roots and your people – way beyond friends and allies. Nobody is saying that family can't also apply to this, of course.
Yet, with the North Node in your zone of kin, locals and fellow countrymen this year, we just have to say – this may very well be those who come from your national, religious or local background who are also in the wider group. Treat each person as a precious single item. A face which would be priceless even on its own – if you can.
Premium members log in now to read your extended forecast.
Not a member yet? Sign up for a premium membership to view our Premium member extended forecast.  Once you're registered you can use your birth chart to calculate your personal horoscope.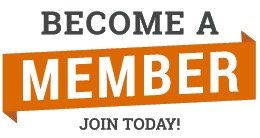 $7 / 30 days | $28 / 6 months | $50 / 365 days
Memberships are calculated and billed in US Dollars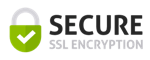 Find out more about our Premium membership plans here.
top
---
Taurus in 2019
TRAVEL AND TRAVEL IN THE MIND IN 2019
You will be taking the trip of a lifetime, commuting between two cities (possibly two countries) or enjoying life-changing vacations in 2019. There may also be 'travel in the mind' in the sense that you are constantly going between two places online or dealing (for work or personal reasons) with a pair of particular neighbourhoods, towns, cities or nations. It won't feel like a stretch. Not at all. In fact, you'll be confidently 'across' both locations, either online or in the real world, in a way that makes 2019 a game-changer.
Taurus, you have the North Node and South Node of karma, past lives and reincarnation at work in your zones of foreign people and places, distant regions, other faces, spaces, places and cultures this year. You have not had this cycle since around the year 2000 and it is possible that you will be reaching all the way back to another incarnation. If you visit a place or come to know its people for the very first time but feel a strange sense of familiarity or strong connection, you know the answer. There may also be a direct and obvious return. You go back to a place you once lived or worked in! Taurus, this is also a year of sharing your knowledge and also picking it up. It's an exchange of history, culture, beliefs, philosophy or – perhaps – deeply meaningful science. The bigger picture of knowledge and learning is out there to pass on, share and pick up in 2019.
If you are a Millennial, for example, this may be the Gap Year that will have an impact for many years. In other cases, you are a woman or man on a mission. This is not just another holiday or another city-to-city connection. You are taking yourself and all the vast experience and insight you have gathered into new territory. You have not come this far without learning how to draw from your environment, though. That is why 2019 is a really interesting meeting point between all that you think you have under your belt, in terms of your education (or the school of life) – and the fascinating things take place when it – and you – go out into the world.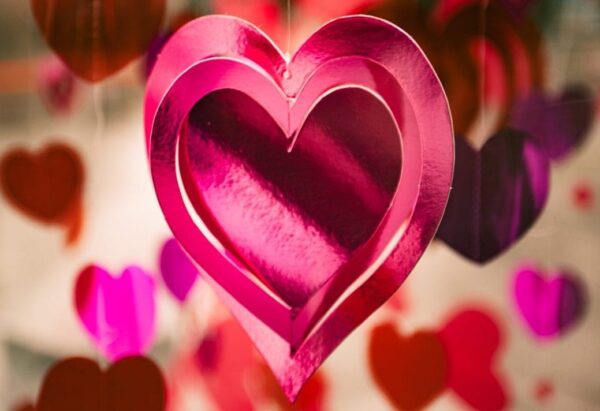 TAURUS - YOUR LOVE LIFE IN 2019
SINGLE
You need a date who is on your side this year as you deal with people politics. Somebody who can be your watchdog is also a good idea! People who distract you from the very real issues around you are not really going to help. What you need is an observant and sensible lover who can tell you when you're about to trip up. You can also perform this function for a potential lover. You will be attracted by people who are 'in the thick of it' this year, owing to work or family complications. He or she desperately needs a more sensible person to be their eyes and ears. Perhaps you can be that person. Everybody wants to be the peacemaker who restores harmony. You will feel that in 2019. So, will your potential date. Yet, peacemaking brings its own challenges and the life episode you share with this possible new companion will land you right at the heart of the situation. You might call it a pre-emptive strategy. Trying to tidy away anything that could be used to bring conflict, before it happens. That is great, but it has to be done with both eyes open. Be those eyes for someone else or seek a likely date who can assist you in the same way. You can't play the game of love this year without getting real about tricky or risky situations around you. Yet, with a bit of care, both of you could end up sharing a passionate holiday.

SETTLED
You or your partner will need an outlet for all the extra physical energy that is there in 2019. Sex is an obvious channel. So is football, intense yoga, running or swimming. Finding a way to contain the adrenaline which is pumping is a smart idea. Unless that happens, 2019 could be stormier than usual, as either you or your partner will find the usual attack and defence responses in overdrive. It is very clear that you will have to back each other in a campaign or mission. This may be at work, for one of you. It may involve the family. Perhaps there is a cause which takes up spare time, like saving the environment or just supporting a hockey team all the way to the finals. This expresses what I meant about extra energy. Fast, fierce and furious can be sexy – let's hope you or your partner can see that – but if it is not partly siphoned off into physical activity or sport, it can disrupt the atmosphere between you as well. It is very clear that one or both of you will expect complete loyalty this year. You need to know, without even having to ask, that the other person is on your side and 'has your back.' One more point. If you, he or she genuinely wants to come out as a winner, look at the timing, the strategy, the approach and the plan. Just going hell for leather is not the best idea. Think, really think, about the cleverest way to approach any mission or campaign. Any conflict, contest or competition.
TAURUS - TAROT READING FOR 2019 - THE CHARIOT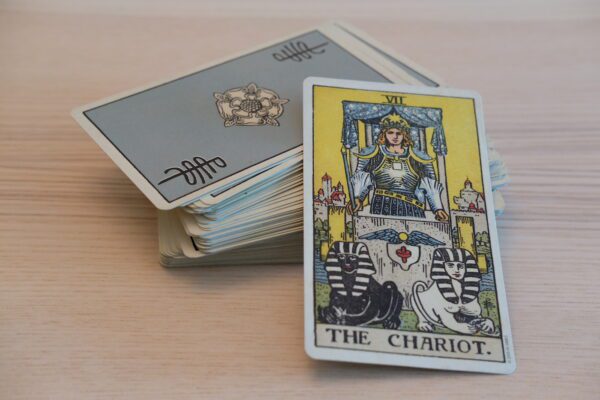 This is one of the Major Arcana in the Tarot deck created by Pamela Colman Smith and Arthur Waite. Like all Pamela's cards it is rich in detail. A black and white Egyptian sphinx flank the chariot. But black contains white and white contains black. The person driving the chariot is in full command of an astonishing vehicle, which may be (in your own life) a car, bicycle, motorbike, yacht, aeroplane, train or bus. It depends how you wish to get from A to B or even further afield. You can see two cities in the background.
This is rather like A Tale of Two Cities by Charles Dickens. London and Paris. There are stars on this chariot though. Perhaps we are talking space travel! Stars suggest astronomy and astrology and if you look at the charioteer you can see he has strange squiggles and symbols, suggestive of both, under his belt. This is symbolic of both intuitive and learned knowledge. Taurus, because this is a Major Arcana card, 2019 is of major importance in terms of all you share, pick up and pass on. Perhaps you will be the go-between dealing with the British Isles and Europe, or even England and Scotland. In the United States you may be going between New York and Toronto, for example.
Here we have a picture of you influencing others as you travel, or use the worldwide web, but also a clear vision of you coming under the influence of those who can share their fascinating knowledge and impressive experience. It's a two-way street. You are here to pass on what you have learned, either at University or in 'the school of life' – but in 2019 you will also be gaining so much from those who also never stop learning. Taurus, as I've mentioned, we find the North Node and South Node of karma in your zones of transportation, adventures, exploration, journeys, commuting and the worldwide web in 2019. You are owed from this life or another one. It is time to collect. This is very specifically about a neighbourhood, city, region or country where you have a stockpile of spiritual credits or repayments. 2019 brings a big moment for your soul as you gather what you have earned or settle things – and gain closure.
Premium members log in now to read your extended forecast.
Not a member yet? Sign up for a premium membership to view our Premium member extended forecast.  Once you're registered you can use your birth chart to calculate your personal horoscope.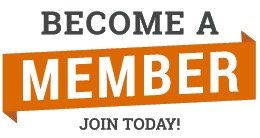 $7 / 30 days | $28 / 6 months | $50 / 365 days
Memberships are calculated and billed in US Dollars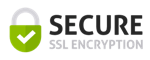 Find out more about our Premium membership plans here.
top
---
Gemini in 2019
SORTING FACT FROM FICTION IN 2019
It's time to get real about yourself and your life, this year. Every time you hit a patch of confusion, remind yourself that science tells us everything is just potential until we make it real. You could have the house, apartment or holiday home of your dreams this year. You could also have money or the shopping trip of your fantasies. You could score a major victory at work, university or with your unpaid work. Yet, Gemini, you seem distracted by people or situations which you find very confronting. Even toxic! These may be the 'baddies' of your memory, turned into mythical creatures, as threatening as any dragon or Loch Ness monster. These may also be imaginary fears about who or what lies ahead. Gemini, as well as all this to befuddle you, there are the ghosts of the past. The spirit people who have passed from your world, who also hover in the picture.
The best way to deal with these recurring clouds of imagination, hypotheticals and daydreams is to turn and face yourself. Find out who you are and what you really want. Who or what you fear, and why. In 2019, it would be so easy to lose yourself in distraction, being tempted by the prospect of that beautifully renovated home, or lovely sanctuary. Yet, nothing can happen until you stop fantasising and start dealing with yourself. There is a mirror exercise that can help. Just find some privacy, peace and quiet and look at your reflection. We normally do this to fix our hair in the morning, but this is a different approach. It is a way of returning to your core self. Your soul. Knowing who you are will help a great deal in getting rid of who or what you fear or are repelled by. These are no more likely in your life than Dr. Who monsters or the shark from Jaws. Of course, you can make them real. If you believe in them and reach for them – strangely, actually pursue these people for some kind of contest or conflict – they will deliver. I do need to make that clear! Yet, you can also make a victory real. A lovely home or holiday home space. Money or a longed-for purchase.
The time to deal with all this, is when the 'cloud' of myth, imagination, daydreaming and potential is biggest. This will be February 20th to April 17th when you will become strongly aware of this message. That is the time to face the mirror, perhaps write things down if it helps, have a quiet talk with yourself – and remember that you are actually manufacturing and creating your own reality. None of this is actually concrete at all, unless you make it so. Sort out who or what haunts you and why. Who or what makes you reach for your 'fight or flight' reactions. What you long for; what you are tempted by. 2019 could be so great, Gemini, but if you want some kind of St. George and the Dragon epic, or a Raiders of the Lost Ark mission, you'll get it. Why? Because you believed in it and reached for it, for whatever reason. Seriously, wouldn't you rather go shopping?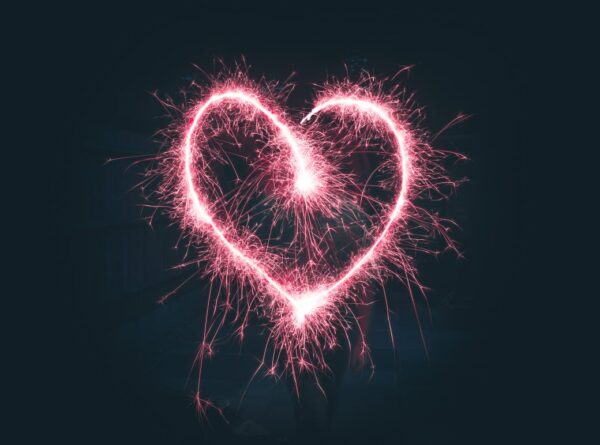 GEMINI - YOUR LOVE LIFE IN 2019
SINGLE
If you are going to pair off with someone this year, you will need to do it on their terms. You will need to join them in their own little world, which has nothing to do with the actual real, ordinary, normal, known world! The person in question seems to cruise or float through life. They may like a drink (a large drink) or other substances, perhaps - which keeps them floating at a distance from other people. There are certainly intimacy issues there. Being emotionally or physically close does not come naturally to them. Perhaps they dwell in a world of imagination, or spirituality. That can also be intoxicating but, again, it spells distance! Why are you attracted by this kind of potential lover in 2019, and why do you attract them? Part of the reason for this is that such a person teaches you about yourself. You are also distanced from who and what is down-to-earth, real world, grounded and every day. This does rather cut down the number of potential lovers! The tests and trials anyone must face to be with you are formidable. It means departing everything and everybody they usually deal with in order to get on board with you, in your own little world – and even then – there are no guarantees. Gemini, if you sincerely want to be with someone this year, it is time to take a journey with them. To persuade them on board a great adventure, or to be persuaded by them. If you do take up this option together, it will be quite a trip. It involves one of you departing the non-real, unreal, 'reality' which is so familiar and setting sail on uncharted waters as part of a couple. If this is to happen at all, it will involve patience, trust, good communication, energy, time and genuinely lucky timing. If not, there may be a fascinating encounter, but that is all. A holiday from the real world, for a time – until one or both of you realise a commitment is an ending as well as a beginning. So much depends on both of you dealing with that ending, because it would be the end of The Great Escape for one of you, and that little trip has been going on for quite a while and it may be rather hard to give up. Gemini, should you manage to persuade each other that a new start together would be right, the question of 'Where are we going?' and 'Where is this headed?' simply must be answered, before you even think about pairing up and going forth. You'll need a compass.
SETTLED
Money rules your relationship or marriage this year. You have never experienced a cycle like this in your entire life – and never will again. You may be looking for your partner to give you money, or in a position to pay for him/her. It doesn't really matter which end of the scales you are on. The issue here is how to make a partnership work when one of you is rich, and one of you is not! It is possible that there is a third person involved – a family member is likely – and so this becomes about all of you, not just two of you. As your duet together is based on the scales being balanced, so that you can be true to your wedding vows, or true to the law (common-law marriage, or living together, also comes with rules) it is time to look at that. What is fair? Perhaps one of you has inherited money or has been blessed with the kinds of career skills which command a high salary. Maybe one of you has won the lottery. Thinking about what is fair, brings you to deeper questions about financial independence and dignity. The fact is, it would take a very long time, if at all, for one of you to get yourself into a position where you can pay money back or return some other kind of financial, business or property favour. Thinking more about this issue, you would both have to ask what the deal could then be, between you. What the trade-off would involve. If the answer is sex, then you have a difficult question to answer! If it's (even) love, then again, you have a complicated matter to look at. Perhaps the solution lies in one of you simply writing things off. 'For richer and poorer' and all that. Yet, once things feel more level – more equal – that would be the time to seriously address how a debt can be repaid. Maybe there is work to be done on a house or apartment, with children, cooking, a garden or so on. It all adds up. These things would cost if they were not done 'free' and it may be useful to put a genuine price on them, if this is how things are to be settled. Your partnership must add up in 2019.
GEMINI - TAROT READING FOR 2019 - SEVEN OF CUPS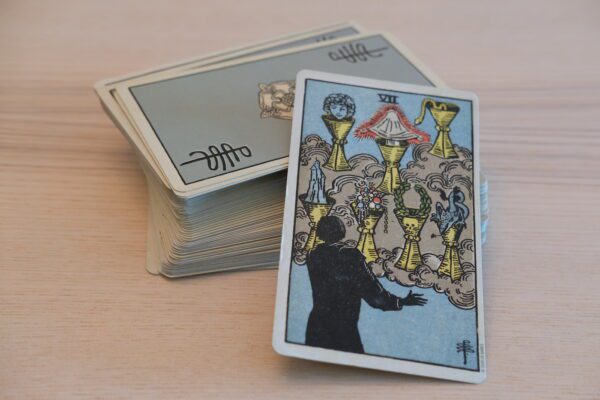 A darkened figure stands in shadow, temporarily stunned or confused by a cloud of cups, each holding something quite different from the rest. Moving left to right, anti-clockwise, there is a Disneyland castle next to a pile of precious jewels which may have come from a Tiffany's catalogue. Next to that we find a victory wreath, a dragon with forked tongue – and moving up, a tropical snake, a ghost and the masked blue face of a woman – or is it a man? This card is Pamela Colman Smith's depiction of Multiverse Theory and quantum mechanics. She created it in 1909 and had no idea of what science would prove in the 20th and 21st century – namely, that there is no so-called reality until we measure it.  The act of measuring it, or observing it, makes it fall into place for us. If we never, ever tried to measure the universe, it would actually go on existing alongside other universes. Pamela's cloud of daydreams, monsters, myths and the paranormal is a reminder to you in 2019 that you have to reach for what you want and bring it down to earth. Reject anything or anybody you do not want. It is not 'real' and in fact there is no single, real universe anyway. Just a selection of many, many universes. Multiple universes. Thus, the multiverse. The key to Pamela's Tarot is to understand that she was part of a magical secret society called The Golden Dawn which experimented with reality all the time. She was inducted by W.B. Yeats, a master magician who went on to win the Nobel Prize for Literature. He lived at 82 Merrion Square in Dublin, a few doors down from the quantum mechanics scientist Erwin Schrodinger. Across the square was Oscar Wilde whose wife Constance was, you guessed it, also in The Golden Dawn. Across town lay The Abbey Theatre, founded on the back of a Tarot card reading by another Golden Dawn member, Annie Horniman. The Seven of Cups is a message to you about all of this. Pamela Colman Smith probably did not know what she was illustrating when she created this, yet it is a perfect image of the situation you find yourself in throughout 2019 when Neptune is triggering your horoscope. Neptune rules imagination and projection. Deal with that by facing yourself.
Premium members log in now to read your extended forecast.
Not a member yet? Sign up for a premium membership to view our Premium member extended forecast.  Once you're registered you can use your birth chart to calculate your personal horoscope.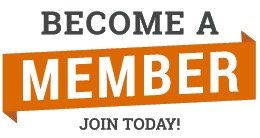 $7 / 30 days | $28 / 6 months | $50 / 365 days
Memberships are calculated and billed in US Dollars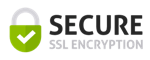 Find out more about our Premium membership plans here.
top
---
Cancer in 2019
MAKING DEALS IN 2019
This year you will be negotiating important deals so that you can make a small but important sum of money go as far as it can. There is a great need for investment in a house, apartment, garden, block of land or business. This has long-term meaning in your horoscope because from December 20th, 2020 you enter into a cycle which will change your life forever, and if you do things correctly this year, you will set yourself up for future wealth and prosperity. Everything has to start somewhere, though, and it starts on January 21st with significant news involving the dollars, euros or pounds by February 10th. There will be a second chapter involving this financial, business, charity or property story between March 2nd and 26th. The story picks up again from June 28th until August 29th when you will be further along with your 'life budget'. This really involves your values. What you will and will not sell your soul for. Who or what you consider to be precious to the point of being priceless. This may be time, which costs. It may be your integrity or self-respect, which cannot be bought and sold. It may be peace of mind, which is also highly valuable, but does not have a price tag, until you start to think of one. There are big questions in 2019 about paying up, paying back, naming a price, negotiating a deal, getting value for money and figuring out the future. The future is the most important part, as if you can successfully negotiate with others, you should be able to do your sums and find a way to slowly begin cultivating which has so much potential from December 2020, into 2021, 2022, 2023 and beyond. One tip: try to put yourself in the other person's shoes if you are hoping to gain a discount, or even get away with something for nothing. If you are trying to get someone to pay, or pay up – again, put yourself in this person's position and talk their language if you can.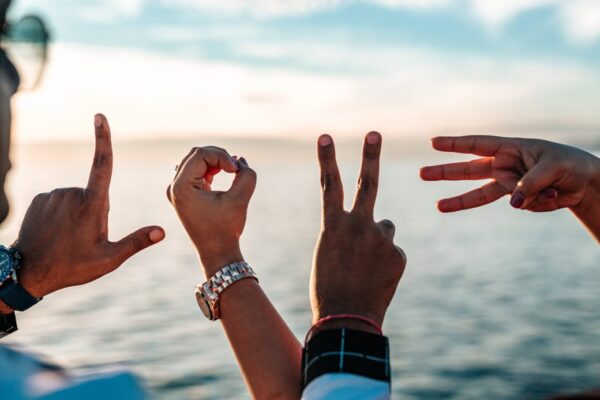 CANCER - YOUR LOVE LIFE IN 2019
SINGLE
You enter the biggest and best work cycle in 12 years in 2019 and will be absorbed by your schedule, adding to your bank account and mastering everything in great detail, churning out small success stories the way The Beatles used to churn out hit records. So where does dating fit into that? Cancer, will you even have time for sex? You'll never know until you get away from work or university. This may seem like a big stretch, as it removes you quite dramatically from your usual routine. There are also no guarantees. You literally will have no idea of who or what is out there for you, on your weekends, or on vacation, until you search. Perhaps that Summer School will provide you with nothing more than new friends. Yet – there is always a promise of someone or something interesting, if you are prepared to down tools and go exploring. The alternative is to become, if not a workaholic, then certainly wedded to your part-time job, your volunteering, your career or your degree. You look like a good catch this year, for anyone who is looking for a steady, quietly successful, financially secure lover. Yet, is this the real you, or is it just a phase you are going through? Be honest with yourself and them! If your imagination leads you towards sexual fantasy or romantic daydreams, Cancer, just remember: Wuthering Heights would never have happened if Cathy or Heathcliff had been chained to their desk. If you want the wild and windy moors, take a week off!
SETTLED
Marriage, or common-law marriage, is about equality between partners, and that means financial equality. As we all know, this is very hard to achieve, partly because women are paid less than men, for doing the same work! There may be other reasons why you and your partner are doing your sums in 2019. One of you may have inherited, or won money, or become wealthy through other fortunate means. Perhaps you are the breadwinner in a relationship where your partner is having serious difficulties and in order to balance the scales, you will have to lend money, or give it. There may be a traditional 20th century marriage in the picture here, with a husband and father providing a household budget while his wife does the housework and looks after the children. Be you straight, gay, lesbian or transgender, though, you need to find a way to calculate the costs involved in a 'love and life budget' this year. This goes beyond what anything is actually worth. You can look at the price tag on a new winter coat for the poorer partner, or the dollar, euro or pound cost of funding the in-laws, or the children. Given that it will be difficult, if not impossible, for one of you to ever reach the same standard of living, or level of wealth, as the other, how can things be repaid? It may come down to tasks which one would normally pay for, like gardening, child care or home repairs, or cooking, or cleaning. These questions are awkward. Uncomfortable. Yet, they have to be answered in a practical and common-sense way. Things are what they are, financially, between you two this year. How are you going to handle it and keep things fair between you both?
CANCER - TAROT READING FOR 2019 - THE KNIGHT OF PENTACLES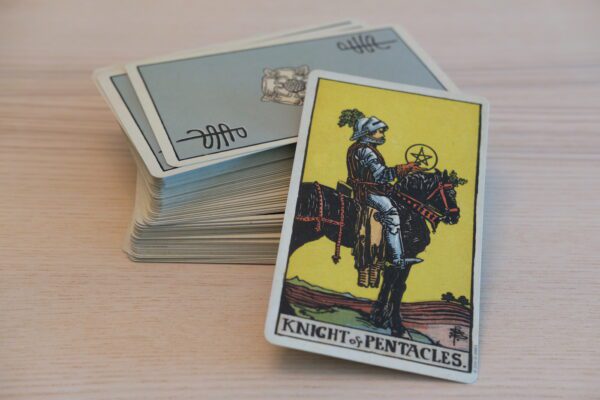 The Pentacles in the Tarot of Pamela Colman Smith and Arthur Waite (she illustrated it, he hired her, guided it and inspired it) are coins. Coin cards mean money matters and here you see a 'knight' or young man – though it may be a woman in what has traditionally been a man's job or role – holding a golden dollar, pound or euro. This is a symbol of a small but important sum of money. Cash is being paid or paid back. Then again, it may be withheld or even snatched away again! It really depends on the deal that can be made and how much it suits the knight to hand over the cash. The horse is at a standstill. It's also black. A dark horse. When we say 'He's a dark horse' we mean he does not give much away. He is secretive or there is something shadowy about a man or his world. Note the armour, too. This man is heavily protected by his defences. Ahead of him lies a fertile field to be sown and ultimately ploughed and harvested. Use this card to ask yourself what is in this field. What has potential in your chosen field? Potential to grow into something lucrative in the future? With this small but important sum of money, your (literal) chosen field could give you a return on an investment. It takes money to plant things and make them grow, but here is money that could be used for just that purpose. In 2019, you will play the part of the Knight of Pentacles, striking a bargain, but also be in negotiations with just this type of person. It all comes down to values and what seems most valuable.
[shareaholic app="share_buttons" id="24177644″]
top
---
Leo in 2019
2019 – YOUR YEAR TO TEACH, INSPIRE AND GUIDE
Your greatest achievement this year will be to help a younger person take a great idea, or high-potential plan, and turn it into a success story. This may be your son, daughter, godchild, niece, nephew, grandchild or stepchild. In other cases, you may be mentoring a work-experience student or developing your role as a mentor or teacher.
Leo, you have had 8 years to try different ways to get your message across and educate others – from your own family members to younger faces as a whole. It's been exciting, if unpredictable, as nothing stayed the same for very long. From March 7th that cycle ends, to be replaced by a new phase in your life, lasting until 2027, when you will experiment with an alternative way of playing the guide or instructor.
Leo, you were born to do this. For now, be ready with practical advice and all your years or experience when you see a younger face who could do with a helping hand. If they succeed with their project, plan or studies it will be largely thanks to you. You will both share in the achievement. Your guiding light in 2019 is Jupiter, the sign of growth, in Sagittarius, the sign which rules your own and other people's children – or young adults coming up.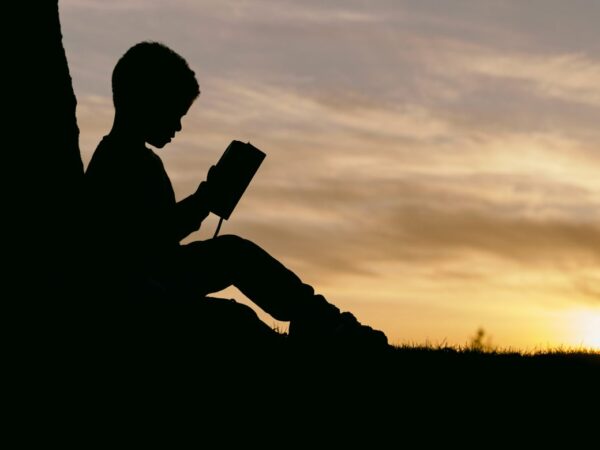 THE ETERNAL STUDENT OF LIFE IN 2019
Leo, this year is not just about being a guru or advisor. It is also about your own learning experiences with a very special concept or idea. You already have one impressive achievement to show. This fresh, budding plan could be the next, but you are in the wrong place to take it any further, as you read this. It could be the wrong company, work place or university. It may just be the wrong neighbourhood, city or country!
It will take time, research and energy to find the perfect setting, but it is worth the search. Don't procrastinate or daydream for too long, though, as although your vision has real promise, if you don't act and secure the situation, you may find you miss your chance.
If you believe in 'this' (and 'this' could end up as the key ambition for 2019) then move both it (and perhaps yourself) to just the right place where you can nurture and protect what could easily grow into a towering achievement in the years to come. The pattern behind this new path in your life is the arrival of Chiron in Aries in your Ninth House, following the departure of Uranus in Aries, beginning in March.
LEO - TAROT READING FOR 2019 – PAGE OF WANDS
Leo, your Tarot card for the year ahead is the Page of Wands. It shows a young man, perhaps a teenager or Millennial, who is entranced by a plan, idea or project which he is rather possessive about. He is an impressive person, with his own unique style, and he wears orange, gold, red and yellow – the colours of the fire signs, Leo, Aries and Sagittarius.
He has a feather in his cap, so he has already scored quite an impressive achievement. The feather is at the front of his cap, so he uses this achievement to front up to the world. I am sure you can see sand dunes or pyramids around him. This does not provide fertile soil for the wand (stave, rod, or branch) he is clutching.
It cannot possibly thrive or grow on such arid land. If this is going to grow into something wonderful for the future, and even a life-changing long-term future – then it has to begin with a single step. That step should be in the direction of fertile soil. The right place, organisation, company, venue, area or country. It's time to act for him – and for you. For whatever reason this younger person in 2019 and his (hopeful) success has a huge impact on you personally or professionally. A lot depends on him getting it right.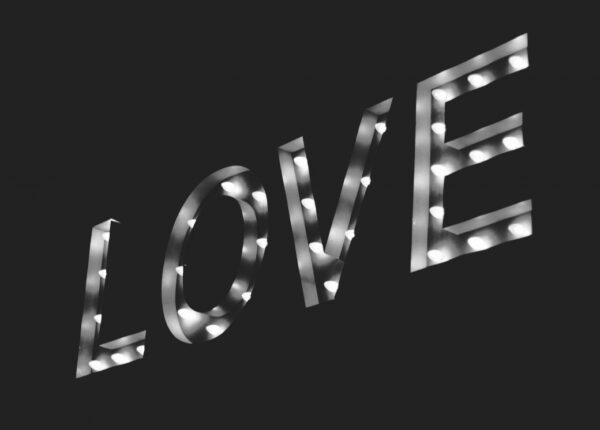 LEO – YOUR LOVE LIFE IN 2019
SINGLE
Your dating choices in 2019 come back to money. Are you prepared to be with a lover who earns less than you, or has less than you? Are you only prepared to be with a potential partner who is your financial equal, or superior? It's hard to separate the dollars, pounds or euros from the world of romance this year. Relationships will be about the 'deal' because either you, or your possible date, sees money as a prime focus. Leo, does sex have any place at all in this? It's on offer, but to seize the moment, you or the other person is going to have to put the questions about the bank account, house, business or apartment to one side. The sex would be as delicious as the finest chocolate and get you back down to earth, in the most natural way. Yet, either you or your prospective lover also needs to remember the pregnancies which never happened in the past – or just as valid – the children who were actually born. There is a lot to learn from paying attention to that. If you did want to become pregnant then this year it could easily happen, purely because you end up choosing a relationship where the sex is so frequent that your chances go up! Leo, the financial question will cross your path from February 11th to April 20th and again from August 19th to October 4th.
SETTLED
You two will be looking for what you believe is a reasonable amount of money, valuable assets, shares or other missing treasure in 2019. This may be part of a legacy you believe is owing to you, an insurance claim, a government benefit and so on. It is very important that you employ the right people. A rather muddled situation could develop unless you are honest with each other about your own suitability for the task ahead (are either of you really good with finance?) Look at who you are hiring, as well. The issue may be reclaimed superannuation or a pension, for example. Child benefit, family benefit, missing wages, property value or a tax return are other classic examples. Leo, there are no guarantees at all that the money you want to claim or save is there. This also applies to any other assets or valuables. It's a Magical Mystery Tour and a quest, wrapped up together. Yet, you have to try. This financial question will cross your path from February 11th to April 20th and again from August 19th to October 4th. For the best results you may want to avoid February 20th to April 17th for the search, as you may go backwards and forwards, or find the communication, understanding or planning is not all it could be. If you do have to pursue the paperwork at this time get everything in writing and have Plan B or C for delays or changes.
Premium members log in now to read your extended forecast.
Not a member yet? Sign up for a premium membership to view our Premium member extended forecast.  Once you're registered you can use your birth chart to calculate your personal horoscope.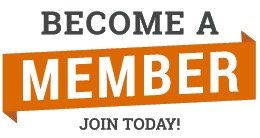 $7 / 30 days | $28 / 6 months | $50 / 365 days
Memberships are calculated and billed in US Dollars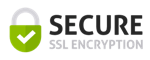 Find out more about our Premium membership plans here.
top
---
Virgo in 2019
MANAGING FINANCE IN 2019
Your great advantage this year is a house, holiday home or apartment – or perhaps other kind of sanctuary – offering you free accommodation. It is there if you look. Pay attention to what or what is out there for you this year and if someone casually mentions house-sitting, for example, follow up. If you have invested money in property, either as a rising asset, or as a buy-to-let source of cash flow, watch its potential in 2019. It could spell wonderful and welcome news for you within 12 months. You are in the most fortunate cycle in 12 years for either free accommodation, subsidised housing, or excellent gains from a particular building or block of land. On March 7th, a money cycle which has made life so hard to manage – particularly in terms of health and medical care costs for you or someone close – comes to an end. Uranus changes signs that day. As you have been stuck with this cycle since May 29th, 2010 it may have become habitual to assume there are no answers. Try not to make those assumptions any longer as things are changing for you this year. Rather than going 'round in the same old circles, in a routine and predictable way, try to see that a cycle of about 9 years is about to finish. Suddenly, if you are prepared to put in the time, energy, effort and trust – there are solid gold answers. Making or saving money like this would immediately help you, or someone close, with the expense of a doctor, surgeon, healer, prescription, treatment, therapist and so on. Search every nook and cranny of the internet, or just your local area, for that dazzling answer. It's there in front of your face. It's going to take effort but it's yours to claim, as much as anybody else's. In fact, the universe would say you deserve it more.

VIRGO - YOUR LOVE LIFE IN 2019
SINGLE
Children will have the biggest influence on your love life in the year ahead. You have a cycle you have never experienced before – and will never experience again. This may mean dating a potential partner who has children from a previous relationship. It might mean that you pursue a lover purely because you want to have, or adopt, children. If you already have a son or daughter and are a single parent, then this young face in your family will be your top priority when making decisions about dating. These are all common examples of how the current horoscope cycle is affecting you this year. You, or your prospective date, actually have far less priority in the game of love than the part that the next generation, or the generation after that, must now play. Sometimes possible lovers have godchildren, nieces or nephews who matter quite as much to them as their own child might have done. This also has to be considered. It only takes seconds to tick the boxes on dating websites that state if you have children, want them, don't want them, or are happy to deal with other people's offspring. Yet, the truth about 2019 is that the boxes are easy and real life is more interesting, more challenging and potentially more rewarding. A blended Brady Bunch style arrangement is not impossible. There is something lovely to learn from the younger faces in your world this year. There is an innocence there – a sincere desire to give for the sake of giving – that is not just sweet, it is a lesson about the human heart. You could borrow that and put it into a friendship, perhaps a budding relationship, which would have its own purity and simplicity. In fact, Virgo, it would be child's play. First of all, though, you must be clear with yourself and others, about the role children of all ages might play in 2019.
SETTLED
You and your partner must learn to deal with people politics this year and figure out a solid plan which would restore some balance to life. This may be solely about you and all that you are dealing with – for example – at work. It may be about your wife, husband or partner and the family situation, or another highly political matter involving unpaid work. You both need to have your eyes wide open in 2019 as trying to rush a strategy is rather risky. Plot and plan, as much as anybody else plots and plans! Really think this through together, no matter if it is you who is trying to stop an issue ahead of time, or your partner who is dealing with complicated situations. There are Blackadder-style 'cunning plans' worthy of Baldrick which are just as silly as that. Then there are actual answers which would make a miraculous difference to how you both feel – and a lasting difference to a situation which must be taken seriously! So much depends on seeing this as a chess game, or perhaps a game of wits. You two could have the most marvellous holiday in 2019 as your reward for sorting things out together. The fact is, Virgo, if you remove the means of possible future conflict from any situation, it cannot and will never happen. Peacemaking is often a matter of pre-emptive strikes and the timing is absolutely right for that, this year. Yet, it's all about how you do it, when you do it, and how clear you are (or your partner is) about the actual tactics. A third, objective opinion you trust could be invaluable.
VIRGO - TAROT READING FOR 2019 - THE FIVE OF PENTACLES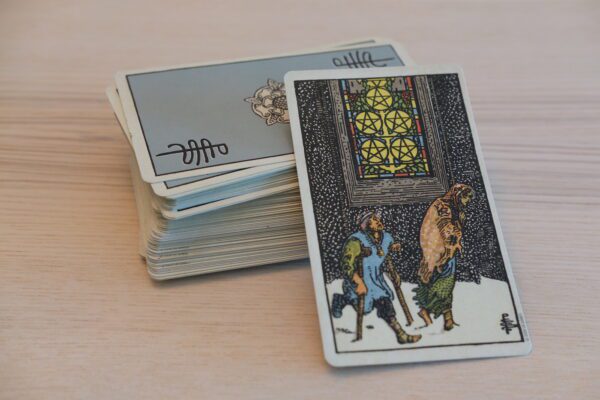 When Pamela Colman Smith created this card, under the guidance of Arthur Waite, she was conjuring up an image of two people who have access to money, or access to a home, but are going through the motions of being down-at-heel and thus are unable to see what is there. This is a stunning image of potential gain which one also happens to be blind to. Virgo, you can be forgiven for falling into the same old expectations, because you have been stuck in the same money cycle for about 9 years. As I've mentioned in your horoscope reading, it ends in March, never to return. It's time to wake up and shake yourself out of the old mindset, because unless you become aware and awake, you will never see what is so close – and that would be a great shame and also a waste. There is an organisation, house, company, apartment, holiday home, institution or other important entity which is there for you. Actually, it was created with people in your exact situation in mind. A classic example would be a society which collects money for authors from lending libraries. (I am involved with a charity called War Child which gains hundreds of thousands of dollars, from the Girls' Night In and Kids' Night In series, which goes out to libraries). Another example might be your own family, if you come from wealthy stock. There may be aspects of the family legacies, wills or similar which were tailor-made to help you. Virgo, I have no idea about your own situation, because it may be as obvious as an apartment you can put on the market - but I do know that if you gaze upon this card for a while, you will identify the two characters here (one of them is you) and also the building which has the glittering stained-glass window showing five golden coins.
Premium members log in now to read your extended forecast.
Not a member yet? Sign up for a premium membership to view our Premium member extended forecast.  Once you're registered you can use your birth chart to calculate your personal horoscope.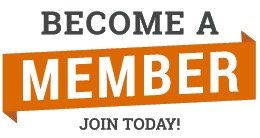 $7 / 30 days | $28 / 6 months | $50 / 365 days
Memberships are calculated and billed in US Dollars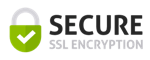 Find out more about our Premium membership plans here.
top
---
Libra in 2019
HOW GROUPS AND FRIENDS CHANGE YOUR LIFE
You begin the year with an eclipse in your zone of friendship, societies, political parties, charities, bands, ensemble casts, troupes, associations, trade unions, communities, circles, teams and clubs. This sets the climate for the year, and the astrological 'weather' continues from June 28th until August 29th. These two months will change your life, and the lives of those around you, if you are happy to pool resources. You are an even-handed, fair-minded person whose outstanding abilities at juggling two sides at once, or two people at once, make you invaluable. I am sure you know your symbol is the scales. In France, the sign of Libra is known as 'Balance', and this is what you do. In 2019 you will bring this ability to balance everything, into a situation where all must share. In fact, without you, the group would not be able to enjoy something very special. What they could not, perhaps, have as independent individuals, they can have access to, as part of the circle or the community. Someone has to be the supplier, though, and in 2019 you will be that person. There will be questions about who is the leader, the star or the biggest name or face involved. That matters far less to you than the contentment and deep satisfaction of making something happen, for everybody. Libra, you also have a very important new Communications H.Q. in the year ahead. It may be a corner of the internet or a project which involves the spoken (or sung) word. It is about being heard in a brand-new way. This website, play, film, television program, podcast, radio show, blog, social media site, performance or public speaking program is blessed by Jupiter, the planet which brings the big picture, the vast regional or global perspective, that allows you to expand and explore. Amazing things will happen if you put the effort in this year.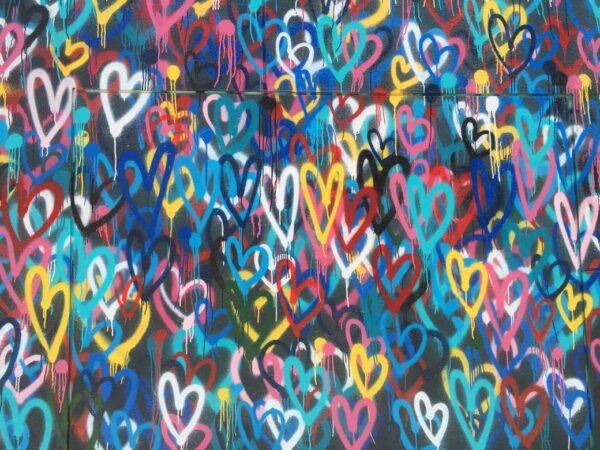 LIBRA – YOUR LOVE LIFE IN 2019
SINGLE
I've mentioned the importance of the group, circle, community, team, club and so on in your 2019 forecast. This may also be a social media tribe, like Twitter. It's certainly an important part of your life online, no matter if you are all exchanging views on your computer, or your phone. If you want to pair off with someone this year, you have to sort out the group. These people may be friends or acquaintances. There appears to be a difference of opinion this year, and that is putting it mildly. You, or another person, may feel as if you are on the outside looking in. This is an odd situation as actually, everybody within the wider group has such similar ideas, plans or projects. In fact, if you all joined forces, you could build something really sturdy together. I can't help but be reminded of the Conservative Party in Britain here, which has had three Prime Ministers born under Libra. Everyone involved has similar views (Tory opinions) but there has been one split or rift after another! I hope that gives you an example of the kind of thing I am talking about in 2019. You all have so much more to gain together than you do, apart. From that, a close friendship could come. From close friendships, perhaps, come relationships. This would either be because you make the leap from online to physical – or because someone to whom you feel especially drawn, eventually introduces you to another like-minded person, with whom you feel more than just a 'head' connection. Everything is possible, with the passing of time. Yet, this year, your priority has to be connecting and communicating so that you can close the gaps together and move forward. Nothing is really going to shift with love or sex until you can make that happen.

SETTLED
You are well-known for your balancing acts in life, Libra, and have the unique ability to weigh up two sides or pass judgement on two opposing opinions. You are the centre. You are the red needle at the middle of the scales, searching for symmetry. I mention all this because your relationship or marriage in 2019 is about trying to defend yourself against who or what you feel is coming from West and East. Left and Right. For and Against. Red Corner and Blue Corner. This takes up a great deal of time and energy. It may feel like being the referee at a football match. Libra, you need a strategy that works for you. Part of the reason this balancing act is such hard work is your own lack of insight. We have eclipses in July and December. Eclipses are always blind spots. You cannot see, and do not know. They fall on 2nd and 16th July in areas of your chart which rule your social status as husband or wife (or as 'the two of us' as you are strongly identified with your partner). These eclipses also fall in your home zone. In fact, this happens twice, again on Boxing Day 2019. It is very important that you remove whatever is blinding you to the facts. To the truth. To the reality. Flying blind is no way to defend yourself or keep people or situations at bay. Come up with a strategy that does not mean you have to drop your defences at all – but one which enables you to regain 20:20 vision and see your circumstances as they actually are. It may be that you have something or someone to fight, or even dispense with. It may be that you have been paranoid without reason. You'll never know unless you can see straight, and that will take effort. The potential reward, though, is wonderful. A group, circle or community you can lose yourself in. And, absolutely, a brand-new beginning with your partner. Or, if necessary, without.
LIBRA - TAROT READING FOR 2019 - THE STAR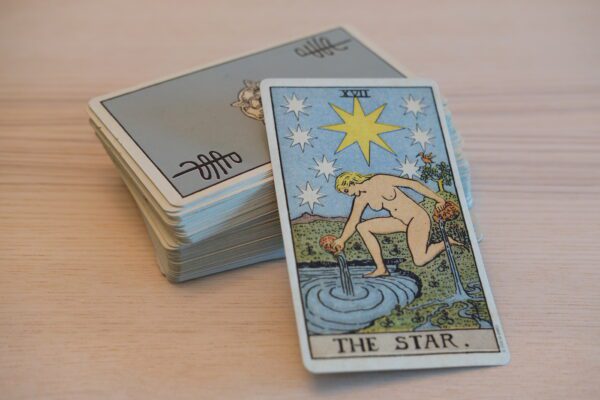 A naked woman holds two jugs and pours water into a pond, filling it to the brim. She is also walking on water – her right foot stands flat on the surface of the pond. She is kneeling on her left side, and pouring the jug of water not into the pond, but around it, so that it trickles in. Thus, she is also watering the flowers which are growing nearby – doing two things at once. Libra, you have a horoscope zone which rules just this. Juggling! In 2019 this area of your chart shows you successfully 'doing two things at once' and supplying, or filling, two important matters, without missing a beat. This is very likely to involve the worldwide web, but perhaps there are other ways of getting through, or being heard and read. The Star card also shows a dazzling constellation, in the form of a circle, behind the naked woman. One central star shines brighter than the rest. When the artist Pamela Colman Smith was dreaming up this vision, she moved in a literary and occult circle with its own stars. Oscar Wilde was one. Bram Stoker another. G. K. Chesterton and Arthur Ransome also shone brightly, at the turn of last century. The secret magical society known as The Golden Dawn was a circle or community with its own superstar – W.B. Yeats – and perhaps this was at the back of Pamela's mind when she illustrated this Tarot card. Yet, the woman shown here seems quite unaware of one person shining more brightly than another, in the whole circle. She is far more interested in supplying water to fill the pond. Perhaps it is even a lake – it may extend out past the left-hand margin of the card. A pond or lake, a watering hole or dam is always a shared resource. Notice the bird in the tree on the right. This resembles the eagle of Jupiter, the planet visiting your house of ideas, communication, speech, singing and words over the next 12 months. The bird also suggests Twitter and carrier pigeons, who bear messages. Libra, you will be happily absorbed in supplying the group with what you all need (and you yourself can enjoy) in 2019. Don't ignore the unusual and wonderful opportunity to be heard and read, far and wide, though!
Premium members log in now to read your extended forecast.
Not a member yet? Sign up for a premium membership to view our Premium member extended forecast.  Once you're registered you can use your birth chart to calculate your personal horoscope.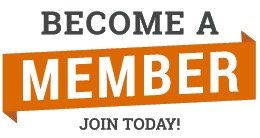 $7 / 30 days | $28 / 6 months | $50 / 365 days
Memberships are calculated and billed in US Dollars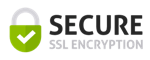 Find out more about our Premium membership plans here.
top
---
Scorpio in 2019
THE WORLD OF CHILDREN IN 2019
You may, or may not be, a parent as you read this forecast for the year ahead. Whatever your situation, the world of children still offers you an escape from the real world in 2019 and this lovely holiday from reality will help you find the soul satisfaction you need. Scorpio, you are an emotional water sign and never really feel happy unless your feelings are finely tuned. Children will help you find that attunement this year. This may be your son or daughter. Godchildren. Nieces or nephews. Grandchildren. It may be a project that involves younger people, no matter if you are paid for it or not. If you are a Premium Member, I will look at your love life in a moment, and it may be that you realise 2019 is about a pregnancy ahead, or a new relationship with a lover who has children from a previous marriage. Your own personal birth chart will tell the story. In all cases, though, we find some amazing patterns in your house of children and young people in 2019. These patterns suggest a sacred space, or special part of your life, set quite apart from everything else. This is where you can see the world through the eyes of those born 20+ years after you. In fact, when it comes to your own relationships with others, you could be inspired by the sweetness and innocence of younger people. There is no agenda. Just giving and receiving, for its own sake. It's a reminder that younger faces sometimes know more than we do! Scorpio, one final point. The long-term future is about property for you. In fact, from December 20th, 2020, when Jupiter and Saturn change signs, you will enter the most important phase in 29 years, for your house, apartment, garden, land or property investment plans. From March 2023, it will transform your whole existence. Now, that is far into the future, but I mention it because the decisions you make in February 2019 will have a bearing on what happens a couple of years later. This may, of course, involve that younger generation I've just mentioned.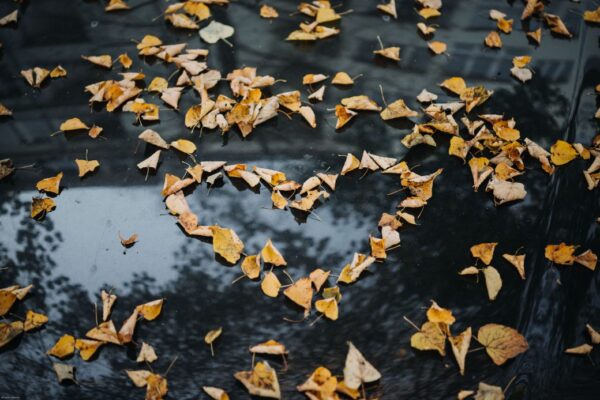 SCORPIO - YOUR LOVE LIFE IN 2019
SINGLE
You could easily fall in love with a traveller this year – this person would be on an important business trip or milestone vacation. He or she may even be a new arrival in your part of the world, having packed up and decided to move or emigrate. Yet, Scorpio, despite your interest in someone who comes from afar, you will also be doing your fair share of travelling in 2019 and it may be that you find your chances increase in a new location. Why? Part of it is like that song by The Eagles. New Kid in Town. Everybody's talking! There is nothing like a fresh face to draw people in and your powers of attraction would be greater than usual as you stand out from the locals. In both cases, this year suggests that flirtation and dating supply an education. Closer contact with the locals on an Awfully Big Adventure will make you learn more about their background, local history, their culture, their origins. The person is an education about the place and the people. In fact, you're not going to get very far with a potential date unless you are open to finding out more about where you have just landed and what that place means to them. A language difference may be there, Scorpio. The placement of the North Node and South Node in your horoscope this year also suggests that you will be learning from a new arrival too. As I've mentioned, this attractive person will either be on holiday or have actually packed up and decided to move. This charmer's background in education, academia or just 'the school of life' is impressive and you have a lot to pick up from them. Of course, getting naked would mean a more intimate set of instructions, but that's up to you. Everything is possible this year. The only real question is, how long is he/she going to stick around for? And are you prepared to halt your holiday or actually commit to a new place? It's all about geography in 2019. Questions about commitment versus freedom can't be ignored in the game of life and love.
SETTLED
You will welcome a pregnancy or adoption this year and it will make a wonderful difference to the relationship you share with your husband, wife, boyfriend or girlfriend. This may be a grandchild, depending on your age, or a sibling for an existing child. Perhaps this will be your very first baby. In other cases, a friend will have a baby and you will be named as godparent. Scorpio, sometimes you find yourself in a partnership where offspring are not wanted, or there are other reasons why children are not possible. If this sounds like you, then the path to happiness comes from other people's sons and daughters in 2019, and your paid or unpaid involvement with children – or young adults – will bring great joy. There is a sense that the world of younger faces offers you a special space or sacred place, set apart from the rest of the world, this year. It's really the world of Bill and Ben the Flowerpot Men, or Beatrix Potter's Peter Rabbit. You might call it Alice's Wonderland. It's such a lovely departure from the adult world, with all its (too real) realities, that you will find this part of your life irresistible. The presence of children or young people in your life in 2019 will allow you to play, yourself – and to escape. I guess the only message about this entrancing new chapter in your life is that nothing lasts forever. Children grow up, don't they, and teenagers become men and women. Yet, if you can 'kiss the joy as it flies' to quote the poet, you will gain so much from one younger face in 2019. Perhaps, the world of children, their needs or entertainment, as a whole.
SCORPIO TAROT READING FOR 2019 - THE SIX OF CUPS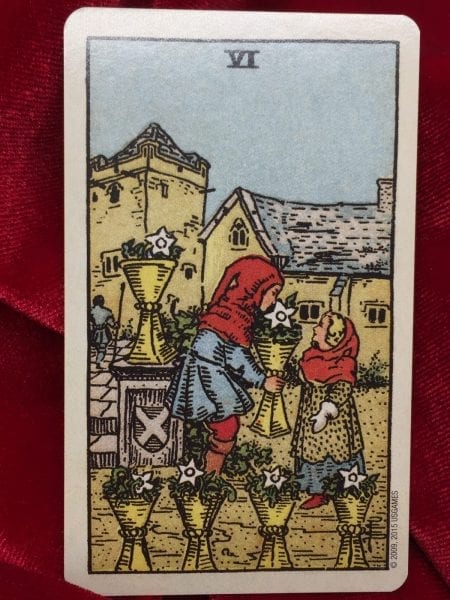 Two children are playing 'swaps' together, or giving and receiving a golden cup, containing a white flower. There are more golden cups in front of them, and another behind the boy. In the background is an impressive building, and you can see a departing figure with a spear at the extreme left. In the Tarot of Pamela Colman Smith and Arthur Waite, cups represented feelings and emotions. Here we see the innocence and sweetness of childhood. This is a very pure form of giving and receiving. There is also no shortage of cups. They are solid gold. Thus, precious and special – yet also in abundance. If these two children are playing at swapping plants, they could enjoy themselves for hours. There are six cups containing six white and blue flowers. Thus, they could end up with three each. There is a sense that adults are not needed in this world! The figure to the left has his/her own tasks to attend to. Scorpio, your children (or other people's children) may be very small, or perhaps on the brink of young adulthood, but this card suggests a special year, touched by younger faces, and changed by them too. You can't help but be strongly affected and influenced by these youthful ideas about affection, sharing and trust. There is also a suggestion here that the flowering plants could provide cuttings, which in turn would help the garden behind to grow more. Thus, there is abundance here. The flowers are charming and probably smell sweet. The children are gorgeous, wearing clothes from the dressing-up box. At the same time, the tower and house behind them cannot be ignored. Scorpio, with major transits of your Fifth House of young people and children in 2019 – and forthcoming major transits of your Fourth House of property from Christmas 2020 – there is vast potential for the future here. Just remember – childhood or adolescence does not last forever. If you are going to enjoy this world – tread lightly, because it really does belong to these younger faces – but remember time is of the essence. Youth is over all too quickly. If you are a parent, for example, be there for your son or daughter's childhood!
Premium members log in now to read your extended forecast.
Not a member yet? Sign up for a premium membership to view our Premium member extended forecast.  Once you're registered you can use your birth chart to calculate your personal horoscope.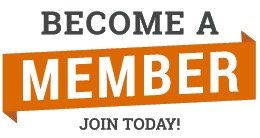 $7 / 30 days | $28 / 6 months | $50 / 365 days
Memberships are calculated and billed in US Dollars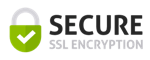 Find out more about our Premium membership plans here.
top
---
Sagittarius in 2019
GETTING YOUR LIFE BACK IN 2019
Sagittarius, the worldwide web was made for you – and you were made for it. Nevertheless, it also offers an overload of information, opinions, plans, ideas and brainwaves. This year you will find relief and release. It may be your job that is weighing you down, as you have been given far too many responsibilities or tasks. There are simply not enough hours in the day. If you are a university student, there may be too many essays, papers, tests or practical units to cope with. If you are involved in unpaid work – childcare, volunteering, housework, caring for an elderly parent – you may also be feeling bogged down by too much. Sagittarius, I have not even covered the burdens you take on, quite apart from your daily grind. This may actually be the issue, as you have embraced good causes, fun activities (football, astrology or bands, perhaps) and those far-off, 'maybe one day' plans which you hope will give you success outside your usual job or course. That's all well and good, but you have taken on too much, if so. This year everything is going to change, quite radically. It has to, because on March 7th, 2019, the planet Uranus enters your work, lifestyle, fitness and wellbeing zone. This is where you do your duty and provide a service. It is also where you have to do the right thing by your own body, just as you would take care of a precious car or yacht. It is very important that you are honest with yourself about the impact of your workload on your state of mind and physical wellbeing. It is also crucial that you do something practical about it. Delegate or ditch, Sagittarius! No single plan or project can grow to its full, amazing potential if you are juggling so many brainwaves or tasks that none of them receive what they need, in order to thrive. Work smarter not harder in 2019. What happens in March will set you free. It is your open door to change. Don't wait for your body to give you a reason to stop, please. Sagittarius, you need a revolutionary new strategy which will help good ideas to grow and bring that dream home, delicious renovation idea or holiday getaway closer. Everything is possible from March 7th.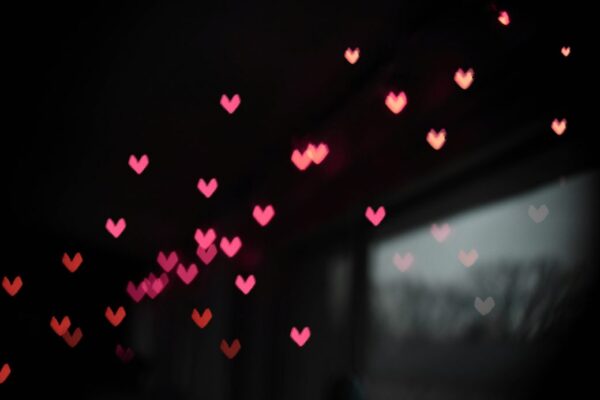 SAGITTARIUS - YOUR LOVE LIFE IN 2019
SINGLE
This is an important year for your love life. In fact, it will change your approach to relationships for some time to come. On March 7th, the planet of freedom, liberation, space and independence – Uranus – leaves your zone of sexuality and intimacy. He has been in this area of your horoscope since May 29th, 2010, so as you can see, this year is hugely important. It is the break between what was, and what will be. Crossing that threshold will involve a significant choice for you. There is an option to go back to the past and restructure and rebuild what you had. There is also an option to walk away and start all over again, farewelling everything. We associate Uranus with lightning and electrical storms. As I am sure you know, this mixture of sheet and forked lightning can illuminate the night sky, to the point where night becomes day – just for a few seconds. Uranus is also associated with enlightenment. It's like that line by Lou Reed: 'I'm beginning to see the light.' In 2019 you will be able to step back from all that you have built around yourself, sexually and emotionally, and make a clear judgement call. Rethink and recreate it all? Move right away and start again? Nobody else can make that decision for you. Uranus will be replaced by Chiron, the great teacher in your horoscope. He will teach you what you can get away with, not only in 2019, but until 2027. These lessons will amaze you and other people, but they could not possibly happen without the deep changes ahead.
SETTLED
You will have to go back to your marriage vows in 2019 and remember what you promised – and what was promised to you. If you are not married, you will find that a question about legal, spiritual or religious commitment back then, dominates the year. If you did have a church service, then you clearly promised 'in sickness and in health' and 'forsaking all others' and 'until death do us part'. There are variations on this theme and you may have written your own vows together, finding your own phrases to express fidelity and loyalty, with a wedding celebrant. Sagittarius, the year begins with an eclipse in a zone of your horoscope that we associate with bibles, laws, philosophies, beliefs, dogma, God, Buddha, astrology, spirituality and the Pope. This is also where find Judaism, Islam and other religions. This is the last in a chain of eclipses and so, you go into 2019 with your eyes opened. What was promised, was promised for a reason. But what reason and who is most invested in that? If you are yet to front up to an official, celebrant or authority to write things in stone together, in a traditional way – I doubt that question about a serious commitment will go away. Sagittarius, you are a true believer. Your own belief is personal to you and central to your sense of self. How that belief sits with the beliefs of others, particularly in the context of marriage, or common law marriage, civil partnership and so on, is your big 2019 question. Typically, the love life issues will lead you to deeper concerns about your own spirituality and what or whom you have faith in, at a core level. This is your path as a Sun Sagittarian and you have a lot of learning to do in 2019.
SAGITTARIUS - TAROT READING FOR 2019 - THE TEN OF WANDS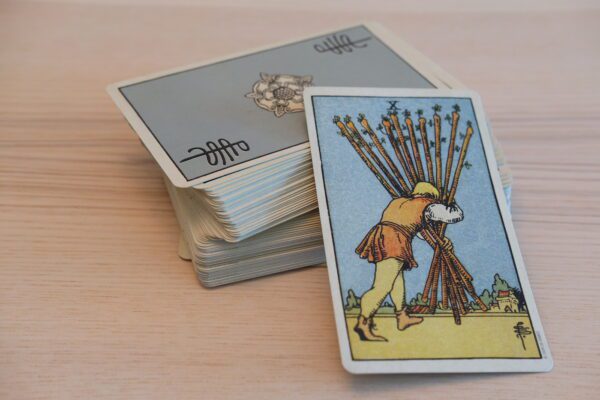 During her lifetime, the Tarot artist Pamela Colman Smith juggled several projects and her incredible output, covering work for the Suffragette movement, as well as journals, stage sets and books – by no less than Bram Stoker and W.B. Yeats – suggests a packed diary. Perhaps there is a hint of her own life hidden in this card, which is about carrying multiple plans. In fact, there are ten of them here. They are heavy. In other words, they are important. Serious stuff. You can see a field to the left of the card, which suggests ripe and fertile soil for these staves (or branches) to grow. To the right of the card you can see a rather beautiful mansion. This may be a symbol of your own house or apartment, a holiday home, or some other sanctuary. It is distant and slightly out of focus, like a dream, a daydream or an inner fantasy. This suggests that what you are proceeding towards is unclear. It would become clearer if you were closer, but if you keep on staggering under the weight of so many plans or ideas (perhaps ten of them!) then you are not going to get there any faster. In fact, as I am sure you can see from the figure in the card – who represents yourself – you might grind to a halt. You might drop the staves. Your back might go, or your right arm. Part of the issue is the lack of vision. This character has her/his face buried in the plans. Work with this card creatively to ask yourself what you could do – what this figure could do – to fix the issues. Ask for help? Jettison the least important projects or concepts? Put everything down and find a wheelbarrow? As a Sagittarius ruled by Jupiter you always want more, more, more. In this year of all years, you need to find a way to have all you want, without stumbling around!
Premium members log in now to read your extended forecast.
Not a member yet? Sign up for a premium membership to view our Premium member extended forecast.  Once you're registered you can use your birth chart to calculate your personal horoscope.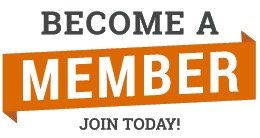 $7 / 30 days | $28 / 6 months | $50 / 365 days
Memberships are calculated and billed in US Dollars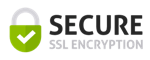 Find out more about our Premium membership plans here.
top
---
Capricorn in 2019
At last, some stability with your family, extended circle of relatives, household, or substitute family! On March 7th you will find that 10 years of chopping and changing stops. A more stable existence is coming with these people. In fact, you will realise that what, and who, you are left with is a solid wall of support. Capricorn, you have to look after every person who creates that circle. As individuals, each family member, flatmate or household member is worth his or her weight in gold. These people are precious and valuable as independent faces, not just as part of the group. Pouring time and energy into them is wise in 2019 as you can nurture the relationships and take them further. What you create together could make your life even more interesting and rewarding, now and in the future too. In March, the planet of uncertainty and instability, Uranus, leaves this area of your horoscope. In his place, Chiron will arrive, and that means new possibilities. There is no such word as 'Never' after that month and in fact, your family tree could grow in intriguing new directions until 2027, as this is the full length of the new Chiron cycle. You have about nine years to see what you can get away with. Capricorn, this is the year you would gain by remembering your heritage, family history, roots and culture. You also have the most to gain by singling out each person for individual attention! There is one in particular who needs your time as he/she may leave the circle so easily this year – reach out.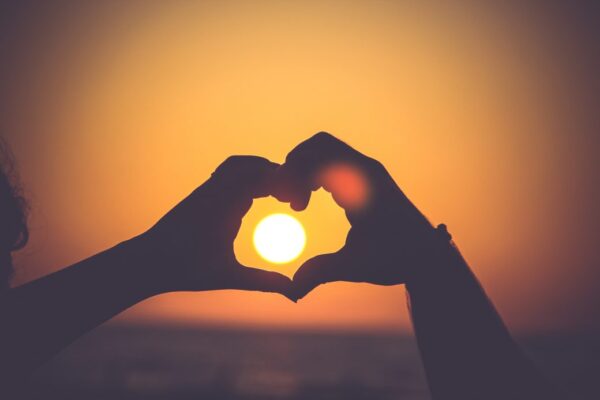 CAPRICORN - YOUR LOVE LIFE IN 2019
SINGLE
Once you figure out the group dynamics you might just find your next best (new) date in there too. This group may be a share household, a band, a football team, a political party, an environmental organisation, a book group, astrology meetup or quiz team. As you will discover in 2019, everybody is (very) different. Your ideas and plans are very similar, and together you could all do amazing things. Yet, there is disagreement within the circle and perhaps some real differences. I am sure you know that ego does not really work well within a community of people. Neither does too much pushing! A network like this is a delicate thing and it must be carefully managed, even if you are just one of the faces. Yet, the act of doing this could be very interesting indeed, as attraction can develop when two people become closer, as a result of the people politics. I don't think you will have much in common with this face in the group, at least on the surface. Conversation should reveal that you both have the same general opinions or brainwaves, though, and that could be enough to help you get naked. The first priority, though, has to be this rather divided circle of acquaintances or friends and the best way to join forces instead of being at loggerheads. What's behind this disharmony but potential passion? Uranus, opposite the Moon in your groups zone, around once every month from March. Watch for those times that the Moon is in Scorpio and you'll see – like the Full Moon in Scorpio on May 18th!
SETTLED
Capricorn, you only see the North Node (karma) in your love zone, every 19 years. The last time you had this cycle was April 2000-October 2001. The cycle goes back through the decades, even the centuries, which is why astrologers talk about past lives, reincarnation and inherited karmic debts and credits, when they see the North Node. The area of your horoscope which rules marriage, common-law marriage and committed relationships is where we now find the North Node, until May 2020. The time has come to aim for healing and closure. The alternative is to get stuck in a situation which could go on for a very long time. Karma is easier for me to write about, as an astrologer, and obviously much harder work for you as a Capricorn, to sort out! Yet, there are deep questions here about trust, compassion, commitment and honesty which must be faced, if things are to move forward for you in 2019. About once a month, when the Moon is in Cancer (you can check on the front page of this website) you will find the questions about the human heart (yours, his or hers) intensify. The whole point of this cycle is repair work. Reconstruction work. It takes time and energy, Capricorn, but with your past, present or potential partner, it's utterly worth it.
CAPRICORN - TAROT READING FOR 2019 - NINE OF CUPS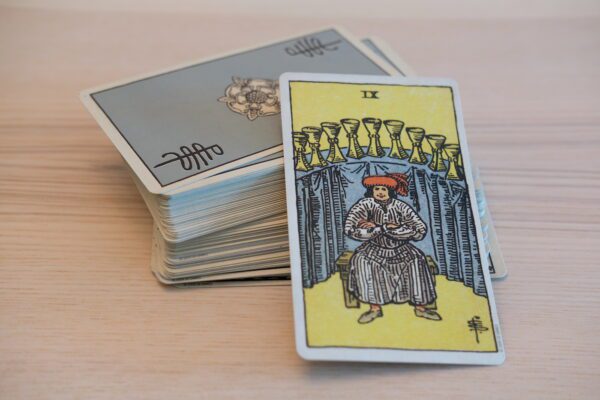 You end the year with Jupiter (the biggest and best) in Capricorn, your own zodiac sign. Let's start your Tarot reading at the end, and say that from 3rd December, you are sitting pretty. Looking good. Jupiter enters an area of your horoscope associated with image and profile. Portrait and reputation. You will approach Christmas 2019 giving every impression that you've made it. If making it is about security and a certain level of smugness, then you will have achieved a lot! Part of the story is your extended family or your household. I have talked quite a lot about this in your general reading for the year. Uranus, which has brought so much chopping and changing since 2010, is moving out of your zone of relatives and flatmates. That will make a huge difference to you. Capricorn, you are an earth sign and prefer to feel grounded, settled and supported. This year, you also have the South Node of karma, in Capricorn. Again, this is your own sign. You have earned your place in the world with your relatives, your people (countrymen and countrywomen, or the extended family group to which you belong). Now, you can see the return. This card shows a fat man (a symbol of Jupiter) with folded arms, smiling at us, as nine golden cups gleam in the background. It's very much for show. It's about the clan, or the domestic world, but it's also about how he looks! This is you in 2019. The only issue is the individual care and maintenance of each person in the circle, as we've discussed.
Premium members log in now to read your extended forecast.
Not a member yet? Sign up for a premium membership to view our Premium member extended forecast.  Once you're registered you can use your birth chart to calculate your personal horoscope.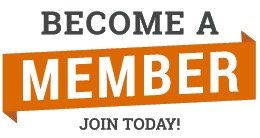 $7 / 30 days | $28 / 6 months | $50 / 365 days
Memberships are calculated and billed in US Dollars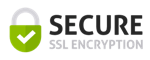 Find out more about our Premium membership plans here.
top
---
Aquarius in 2019
You begin 2019 with a change in the balance of power at work, with your unpaid work or at university. Promotions, reshuffles, demotions or departures would be typical. There may also be restructuring which changes the way people share the controls. This might also be about your industry, field or profession as a whole. When Ceres (compromise) makes patterns in your chart near January 11th, 16th and 22nd, you will be dealing with a brand-new set-up. Aquarius, the ripple effect from this will stretch across the whole year. It also means you will be given too many projects, plans or expectations to meet. In other cases, you might take on too much as you want to see a pay-off in terms of a particular house, apartment, property investment or other building, in the future. This year you would benefit from thinking about a smarter way to work – not a harder way to work. This also applies to study. Part of the issue is what happens in January, which has been building ever since Halloween 2018! Yet, the main reason you will need to learn how to delegate, prioritise or even ditch this year, is the North Node. This is your teacher, between now and May 2020. It tells you that just because being overloaded, committed to service, or duty-bound feels familiar, it does not mean it is necessary or even useful. If you believe in past lives, let's just say you've been in this role before. Perhaps you were in the army. Maybe you were a maid. An agricultural labourer. A slave in Ancient Rome! At a certain point, though, you have to break the habits of a past lifetime and realise that none of your high-potential concepts, ideas or plans will ever take off properly and become the glorious success they should be – unless you pick and choose your priorities. Aquarius, the North Node is also in the horoscope zone which rules the body. Your body is a machine. If you ask too much of the vehicle it may have trouble performing. The slightest hint of this should make you look hard at what you have taken on, why you have taken it on, and how best to put the machine first.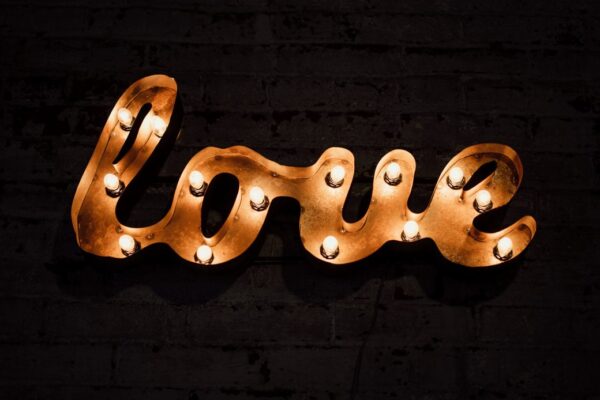 AQUARIUS - YOUR LOVE LIFE IN 2019
SINGLE
You stand to make or save a large amount of money in 2019, Aquarius. You will have to believe you deserve it, and trust that you can make it real. Yet, this potential sum of cash could allow you to travel, or even move. Once you do that, anything is possible in the world of dating. It is also true that even if you stay put, just being richer will attract a certain kind of potential lover to your side. Naturally you want to be loved for your personality, not your money. This year we have Neptune, the planet which describes a holiday from the real world, in your zone of finance. Neptune makes patterns with Jupiter, the planet of abundance, growth and good fortune. If you are prepared to reach for the dollars, pounds or euros and make a hypothetical outcome into a real one, you will be thrilled at what becomes possible. Who knows what lies beyond your front door? Money will allow you to get out and about. To go into other parts of town, your local region or even on a grand global tour. Everything is a mystery until you get there but given that there is nothing happening where you are presently, you should bank on a year when it's worth seeking fresh pastures, and fresh people in those fresh pastures. It is your own personal affair, if you decide to trade on the extra money in your wallet or purse, in the game of dating, mating and relating. There are a few good Beatles songs about that issue. It might be time to hit play.
SETTLED
Your marriage or relationship has all kinds of different purposes, but one of them is healing. This year, you can help fix your partner, or he/she can help fix you. Maybe you will take turns at both roles. When we think about repair work for the mind, body and spirit with you, it's really about the zodiac sign Cancer and the patterns made in that sign, in your chart. This is because Cancer rules your zone of mental, physical and spiritual health. For the first time in 19 years, we find the North Node of karma in this sign. This suggests you owe your partner. Your partner owes you. This may go back 19 years, if you two have been together that long (April 2000 to October 2001). If you have been together for a lesser amount of time, the karma may go back into previous lifetimes together. Perhaps at one point you were a nurse and your partner was your patient. Perhaps you have shared karma in another incarnation where you needed to be saved and your current lover did that for you. Now it's payback time. The North Node is a very important part of your horoscope and it is about closure. It is also about powerful and life-changing experiences. Fixing someone can transform you and the relationship. Being fixed? The same. We are going beyond the hearts and flowers of Saint Valentine's Day here into much deeper, more potent territory. It's really the stuff of both your souls and it indicates a very old soul contract.
AQUARIUS - TAROT READING FOR 2019 - THE TEN OF WANDS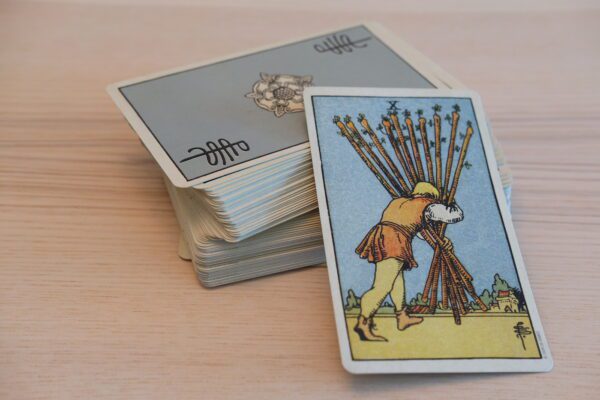 Sometimes known as staves or rods, the wands in Tarot remind us of the year 1909 when Pamela Colman Smith and Arthur Waite's famous deck of cards arrived. It was paper mills that created the cardboard that made the pack, and behind the paper mills there were logs. Every successful venture (and this particular Tarot deck is the most successful in history) there are raw materials. Logs, branches or even twigs that go to make up the paper, that makes the idea, that makes the outcome. This card shows this. Aquarius - this year, you have the raw materials for success. They may be hidden in a pile of paper in your bottom drawer. Perhaps they are in folders on your computer. The issue is simple. There is only one of you. There are rather a lot of budding concepts. In the card you can see a ploughed field to the left. This is where those branches the central figure is carrying, could be planted – and grow. In a few years, this could be a vineyard or plantation. From this could come even more growth. In fact, the bundle weighing this person down has long-term potential of the most dazzling and lucrative kind. You can also see a house in the distance. This person's ambition surely has to be repairs or renovations to a home. A wonderful new house, apartment or holiday home. A mortgage repaid. Perhaps – a happy family or household. We all have a carrot for our donkey to motivate us! The issue is that the person in the card is so blinded by the burden that he/she cannot even see. This individual is just stumbling forwards. There has to be a better way. How can you direct the action in this card, as if you were directing the stage play of your life? Think about script, characters, props. Pamela Colman Smith was a set designer as well as a Tarot visionary. If all the world's a stage, direct this card! I am sure you already know that the central character is you, Aquarius.
Premium members log in now to read your extended forecast.
Not a member yet? Sign up for a premium membership to view our Premium member extended forecast.  Once you're registered you can use your birth chart to calculate your personal horoscope.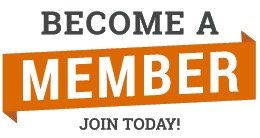 $7 / 30 days | $28 / 6 months | $50 / 365 days
Memberships are calculated and billed in US Dollars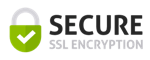 Find out more about our Premium membership plans here.
top
---
Pisces in 2019
In 2019, there is an opportunity for you to inherit the top job, or top role. You are next in line, with a particular project, organisation, family branch, institution or special plan. The old gives way to the new, Pisces. If you want it, you can be part of that wave of change and take that glittering prize. You would also need to take your time and understand that everything is a process, not just a dazzling destination. You only see Jupiter, the planet of 'right time, right place' in your zone of position, ambition and mission around every 12 years. He has not passed this way in your horoscope since 2006. Thus, this is a landmark year. The future of your working life, unpaid work or studies is set up by the total eclipse in Leo, the sign of leadership, which takes place on January 21st. An eclipse conceals, it never reveals. It obscures part or all of the picture! Thus, the year begins with something you cannot see, or do not know, but it will end up being part of that opportunity to take your place at the top. The other big focus this year is the world of children. The North Node is in the horoscope zone which rules nieces, nephews, godchildren, stepchildren, your own sons or daughters, grandchildren – and youth as a whole. Children or young people as a wider group, connected to your paid or unpaid work. The North Node describes karma. You have not seen it in your chart like this since April 2000. It actually goes back in eternal cycles of 19 years, so what comes to pass this year may involve your past life with one or more of these younger faces. In any case, enormous choices wait with the world of those born 20+ years after you! The outcome will change your lives forever. Pisces, one final point. There is an unusual, unique trip waiting for you in 2019. It is a small but important part of the story I have described above.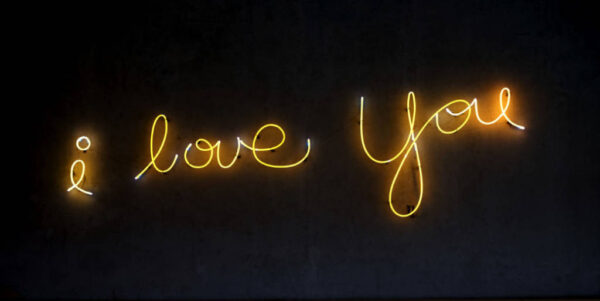 PISCES - YOUR LOVE LIFE IN 2019
SINGLE
You will move or travel and increase your chances of finding emotional happiness in 2019, or you will be strongly affected by a person who is relocating in your area or taking a holiday there. There are no guarantees in 2019, but there are decent chances and interesting possibilities, for your heart – or just your sex life. You would have to do the work and make things happen. The idea of exploring new territory with someone from afar – or taking an adventure in a different location – comes from a big change in your horoscope. This happens on March 7th when Uranus, the planet of the unknown, the new, the exciting and the 'definitely different' comes to stay in your zone of vacations and resettlement. This has not happened since 1934 so it's a big deal in astrology. If you are welcoming a new face in your area, he or she will be escaping from something, or someone. There may be emotional baggage along with the boxes or bags. If you are actually on the move yourself, it would be along similar lines. You are trying to get away from the recent past. Uranus is the planet we associate with freedom, space, liberation and breaking away. This powerful new presence in your horoscope will have the largest impact on what is possible for you with love and sex in 2019. Just give yourself or the other person recovery time. Within that new space, or place in the world, there could be room for friendship or something much more. Your personal birth chart will tell the full story, Pisces.

SETTLED
The deepest changes for 29 years are coming in December 2020 when even though you are married, or in a relationship, you will need to develop the relationship with yourself. This self-knowledge will intensify from 2023, in a cycle that only comes once every 240+ years. This long-term pattern with your husband, wife, boyfriend or girlfriend begins this year, when you will be given a preview of a brand-new cycle, when your own soul and spirit, matters just as much as the two of you, as a couple. The most intense encounter with yourself begins on January 21st and ends on March 26th but the Full Moon in Aquarius on August 15th is another reminder that you have to sort things out with yourself, by yourself, for yourself. It may become necessary to find your own time and space within the partnership near these dates, as you need peace, quiet and solitude to discover what matters most. The invisible world is very important to you if you are true to your sign. As a Sun Pisces you need to find what is real, true and meaningful within – not without. Your soul speaks to you. Your spirit speaks to you. This year, you will need to find a way to listen, as something inside is shifting over the long-term. The planet of liberation, release, enlightenment and 'seeing the light' is Uranus. For the first time since 1934, we find Uranus in the horoscope zone which rules books, websites, blogs, journals, diaries and social media. Seek and ye shall find. The computer or the library reflects the inner light that you hold, this year. What is there could dazzle you. It will change you. If you play the hermit this year, your partner will have to understand. This is about something bigger than you, yet it is also part of you, and it matters a lot.
PISCES - TAROT READING FOR 2019 – DEATH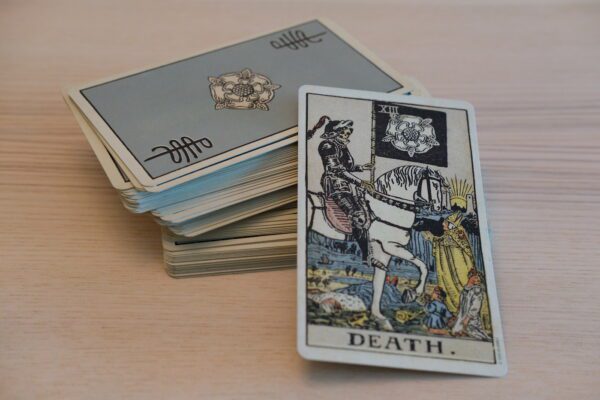 This card is not about actual death. The brilliant Tarot expert and author Sasha Fenton writes that she has only seen the Death card when someone is expected to pass and is well aware of the fact, looking forward to a release. This Tarot card is about a great deal more, if you look. The rising sun in the distance suggests a brand-new day. A brilliant new beginning. The small children in the foreground are not taking up as much space as Death himself, in his black armour, but if you think about it – they matter more. They are the future. The king lies on the ground with his crown on the soil. Someone must now pick up that crown. An older and younger sibling are in mourning. It is down to the particular genius of the psychic Pamela Colman Smith, who illustrated this card, that she was probably seeing the year 1953 back in 1909, when her Tarot first went on sale. It was in 1953, of course, that Queen Elizabeth II replaced her father King George VI while her younger sister Margaret looked on. The Archbishop of Canterbury, Dr. Fisher, oversaw the Coronation. Pisces, the cards that Pamela Colman Smith created with Arthur Waite are very special. As you are well-known for your intuition, which may extend as far as mediumship, clairaudience or clairvoyance, you may want to look deeply into every detail of this picture to see how it speaks to you. The rising sun. The rose on the flag. The small Viking boat on the river. The small skulls and crossbones on the horse's bridle! This card will speak to you in an intensely personal way about 2019 and it will make more sense as the year goes on. The big picture is that Jupiter (new beginnings, big new horizons, elevation and promotion) is in Sagittarius (the sign of the archer on a horse, shown here by Death) for the first time in 12 years. The death of the old and birth of the new is coming in your profession, with your unpaid work or your university degree. It can take time to come to terms with this transition, but when that time is right, start the journey. The future is dazzling.
Premium members log in now to read your extended forecast.
Not a member yet? Sign up for a premium membership to view our Premium member extended forecast.  Once you're registered you can use your birth chart to calculate your personal horoscope.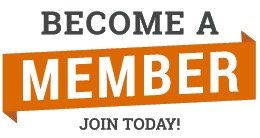 $7 / 30 days | $28 / 6 months | $50 / 365 days
Memberships are calculated and billed in US Dollars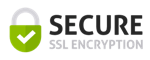 Find out more about our Premium membership plans here.
top
---

© Copyright 2021
Jessica Adams Proprietary Limited. ACN 644668431.