When the Stars Align – January to March 2019
Part one of a four-part quarterly series about 2019 and the most important astrology alignments, or fated dates, of the year ahead. How will your sign gain? What about your personal birth chart, if you are a Premium Member?
Part one of a four-part quarterly series about 2019 and the most important astrology alignments, or fated dates, of the year ahead. How will your sign gain? What about your personal birth chart, if you are a Premium Member?
---
What does it mean when people say, 'The stars are aligned'? What they mean is – luck, good fortune and fate. Something bigger than them is at work. And it is on their side. Of course, stars don't actually align. And the planets are always aligned. One thing is certain, though. What people mean, when they say 'the stars were aligned' is astrological. Not astronomical! In this feature, I'll look at what Prince Harry meant, when he said the stars were aligned for his meeting with Meghan Markle. Later, I'll line up the dates for 2019 and see what your star sign suggests with your former, current or potential partners. Will destiny line up for you? Is it your year to fall in love again, or just fall in love? Will someone else fall for you a second time, or a first time? I'll need your personal birth chart to give you your chances. First, though, let's look at what an alignment actually is.
---
What is an Alignment in Astrology?
The Oxford English Dictionary tells us the word 'align' is French in origin and is over 400 years old. It comes from aligner and
à ligne.
It means 'to lie in a straight line' which is a conjunction. It also means to 'come together in agreement' which means that the heavenly bodies must get on with each other.
If we're talking about 'stars aligned' meaning fortunate, fated and so on – we'd be looking for Jupiter the planet of solutions, opportunity, growth and luck – in a conjunction with at least one other factor and hopefully more. Harry and Meghan – The Stars Were Aligned!
Prince Harry says he and US actress girlfriend Meghan Markle fell in love "so incredibly quickly" and it seemed proof that the "stars were aligned."
He was speaking to the BBC after the couple announced their engagement and plans to marry in spring 2018.
The couple told the BBC's Mishal Husain they met on a blind date and neither had known much about each other. Prince Harry said "beautiful" Ms Markle "just tripped and fell into my life." He believed Ms. Markle and his late mother, Diana, Princess of Wales, would have been "thick as thieves… best friends." Diana, of course, was a fan of astrology and sought advice from the very best – two stargazers I know and admire,
Penny Thornton
and
Debbie Frank
---
So, Did the Stars Align in July 2016?
Meghan Markle, now the Duchess of Sussex, told Sam Kashner from Vanity Fair that she and Prince Harry met in July 2016. No date has ever been confirmed, but it's interesting to go back and look at 2016 alignments that month. We don't find Jupiter (luck) in a straight line with anything else – there is no conjunction.
What we
do
find, though, is Mercury in Leo, the sign which rules Kings and Queens, in alignment with Venus, the planet of relationships. This took place on Sunday July 17
th
and Monday July 18
th
, 2016. That's pretty impressive. Mercury and Venus moved together at 5, 6 and 7 degrees of Leo as if they were dancing. Line-dancing. In alignment. There was another alignment too, that month. It took place on Thursday July 7
th
and saw the Sun at 15 Cancer and Moon at 15 Cancer. I'm sure you know Cancer is the sign of home and family. There is more (much more) to be said about July 2016 and its heavily fated role in the lives of Meghan and Harry. I've written about her long-term horoscope
here
.
---
Are you a Premium Member? Please keep reading to find out when the stars align for you in 2019. I'll look at the conjunctions, or line-ups, involving the heavenly bodies and horoscope factors which help you most – and give you the best days for your sign. I'll also go deeper into your personal birth chart, based on your time, place and date of birth. Please allow 24 hours either side for the world to catch up with itself.
…the remainder of this article is available exclusively to Premium members.
Want to continue reading?
Login
Login now to access your Premium Astrology content.
Trouble logging in?
Login using classic mode
---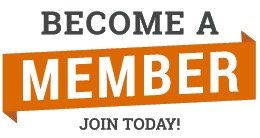 Join now for instant access to more premium Astrology features
$7 / 30 days | $28 / 6 months | $50 / 365 days
Memberships are calculated and billed in US Dollars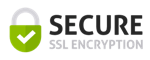 Find out more about our Premium membership plans here.
Find me on Twitter @jessicacadams for updates and a conversation about Astrology.