The Top 20 (True!) Astrology Predictions for 2018
You read it here first. These are the Top 20 Astrology Predictions That Came True in 2018. From a stormy royal wedding for Meghan Markle and Prince Harry to a chaotic Christmas Brexit. Let's begin at the end of the year with a U.S. Government shutdown and Gatwick airport mystery, hinted at back in September 2018. 
DECEMBER 2018 VACATIONS – CHRISTMAS STRIKES, COMPUTER PROBLEMS, EXTREME WEATHER
22nd September 2018 Prediction
"The planet of communication, information, negotiation and transportation is going across Sagittarius from 9, 10, 11, 12, 13 and back through 13, 12, 11, 10, 9 between November 1st and Christmas Day, December 25th. As Sagittarius is the global sign of travel, airlines, holidays, vacations, passport control, visas and immigration – we can expect extreme weather, strike action and computer problems to hold the world up at this time."
29th November 2018: The Daily Telegraph – Storm Diana Brings Severe Weather to Britain
20th December 2018: The Guardian – Vicious Sydney hailstorm described as a catastrophe
21st December 2018: CBS – Shutdown over the Mexico-USA Border Wall. The United States government partially shuts down following a dispute over Donald Trump's demand that Congress allocate $5 billion for a wall.
21st December 2018: The Guardian: Drone Causes Christmas Chaos at Gatwick Airport
Thank You Mercury Retrograde, Goodbye 2018!
From a hacker attack on 500 million Marriott guests on 30th November (passports included) to  planned strikes by French air traffic controllers on 12th December 2018, not to mention a Heathrow Airport system crash,  astrology called a chaotic end to 2018. Then there were the Yellow Vest Protests across Europe in November and December.
What the Stars Saw for Mastercard, the CBA, Barclays, Natwest and Standard Chartered
This prediction on 13th May, 2018, named names. People are surprised to hear that banks have horoscopes too, but the foundation or incorporation date tells a story. This forecast was made a full seven months prior to the headlines.
"Between December 1st and 12th what was signed or announced will go back to the drawing board and may even be scrapped or completely reversed. It will pull in Mastercard, The CBA (Commonwealth Bank of Australia), Barclays, Natwest and The Standard Bank."
On December 4th, 2018: The Wall Street Journal published this headline: "Mastercard proposes cutting fees in Europe to end E.U. Antitrust Probe."

On December 12th,  ABC News announced: "The Commonwealth Bank's (CBA's) really bad and expensive year just got worse with another $335 million likely to be stripped from its 2019 bottom line."
On 6th December 2018, The Guardian told us,"Banks prepare for market volatility surrounding vote on Theresa May's withdrawal deal. NatWest Markets can continue to serve European customers even if the UK crashes out of the EU without a trade deal. Barclays is bringing in extra staff." Then on 9th December 2018 The Wall Street Journal also named names – in an intense month. "Two British banks are ensnared in the Huawei dispute. HSBC, Standard Chartered said to be among institutions potentially misled by the Chinese company."
Stormy Weather and a Stormy Royal Wedding for Meghan The Prediction: "I am posting this on Tuesday 8th May, and the Royal Wedding is scheduled for Saturday 19th May. Venus will sextile Uranus at 6.30pm in London at exactly 0 degrees. Stormy weather, stormy wedding. Uranus at 0 Taurus is sending a big message to us in May. And it's about very, very rich people and very expensive weddings."
The Results? The Daily Mail broke the Thomas Markle story on May 12th 2018 after he secretly collaborated with a British paparazzi photographer to stage pictures. He did not walk his daughter down the aisle. Literal storms arrived on 27th May: The Daily Telegraph, "The UK was struck by lightning between 15,000 and 20,000 times as the "mother of all thunderstorms" rolled across southern England overnight."
Better news for Meghan Markle, the new Duchess of Sussex, came with a true prediction about her 2019 baby with Prince Harry. That ran back on December 16th 2017 using her personal birth chart.
"Meghan's horoscope shows a fantastic new role involving children in 2019. This is also the year that a special child will come into her life." On October 15th, 2018, ABC News carried the happy story that the Duchess was 12 weeks pregnant.
The World Cup and an Injured Player Out For Blood
This was predicted on 9th July 2018
"The result will revolve around a player who is out for blood, who is either sent off, or injured out of the game."
It was only later that the world heard the truth about Kylian Mbappé (below, in a great piece of coverage by Stuff NZ) who was the first teenager to score in a FIFA World Cup final since Pelé, but had secretly hid a back injury in the World Cup Final concealing three displaced vertebrae.

China Pulls off the Impossible in the Global Economy in September
This was predicted on April 20th, 2018, five months before it happened, using the 'birth' chart for China.
"In the final week of September 2018, China will pull off something allegedly impossible in the global economy, to her total advantage. Her luck continues in October."
On September 22nd 2018, Time reported: "China has scrapped planned trade talks with the U.S."
 CNN reported that her luck did indeed continue in October – on October 22nd, 2018: "China's beaten-down stock market had its best day in more than two and a half years on Monday."

Wall Street Chaos in October-December 2018 Predicted in September
Did you see this forecast? It was date-stamped for the end of of the year.
Mercury Chain Reactions in November, December 2018
"The Wall Street Crash on Black Tuesday, October 29th 1929 was the most chaotic event of the 20th century, leading to the Great Depression. It happened on Mercury Retrograde Shadow."
Mercury and Wall Street Chaos in October-December 2018
Along with computers, Mercury rules radio, because Mercury the Messenger of the Gods rules communication…Today, Mercury rules Microsoft Word, Apple, the Internet and your iPhone. Watch what happens to them whenever Mercury is retrograde. We have a double retrograde October 2018, as both Venus and Mercury are trawling in Scorpio, the money sign. On May 6th, 2010 the United States saw a trillion-dollar Flash Crash. Once again, Mercury was retrograde. Watch the same cycle October-December 2018!
The rest is history as on Christmas Eve, The New York Post reported The Dow had suffered the worst Christmas Eve losses in history. And Wall Street was then on track for its most dismal December since 1931.
MSN Money, on 24th December, 2018, declared "Apple on pace for worst quarter since 2000."
CNBC, on 31st October 2018 suggested tech stocks that month had suffered their worst four weeks since 2008.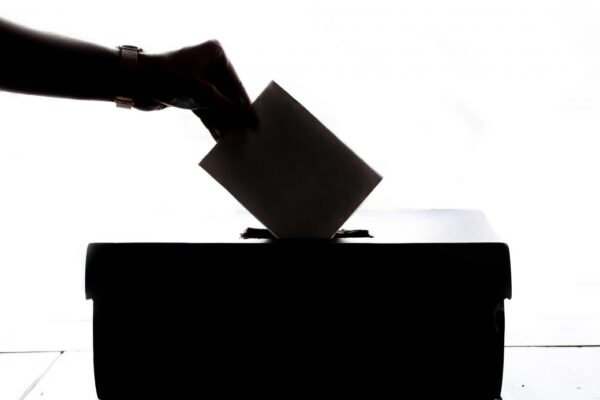 The North Caroline 2016 Election Cover-Up – Seen Two Years Prior
We had an eclipse right across Carolina to thank for this one, but the astrology told us two years before the election crisis became known. This is what you read: "What took place in Carolina before 2016 election day is part of a cover-up, according to all the laws of astrology, and that cover-up will take place when the eclipse throws Carolina into darkness, on August 21st 2017."
CNN, on 19th December 2018 – "Newly released documents detail allegations of fraud in 2016 by GOP operative in North Carolina."

The Trump and North Korea Fail
Predicted 8th April 2017, using the North Korea 'birth' horoscope.
"May 2018 is a serious nuclear war risk. You'll remember Trump announced his talks with North Korea on Mercury Retrograde Shadow. This is uncannily like the failed appeasement 'Peace In Our Time' talks made by Britain with Hitler – also on Mercury Retrograde Shadow."
On 15th May, The New York Times reported "North Korea Threatens to Call off Summit Meeting With Trump." Facebook Will Be Lucky to Survive – Date-Stamped Forecasts for Mark Zuckerberg
This is what you read on April 21st, 2018, on this website. "One look at the transits for May 2018 and again, October – and you realise Facebook and Zuckerberg will never be the same again. In fact, Facebook will be very lucky to survive the next seven years…Wednesday 10th October 2018 is another crisis point for Mark's estate – his property portfolio, stocks, shares and investments – and also his corporation's."
Results?
The Guardian, 16th May 2018: " Mark Zuckerberg to appear before European parliament."
The Daily Telegraph, 17th October 2018: "Facebook Under Fire as US officials back removal of Zuckerberg as chairman."

Ireland and Global Financial Crisis 2
Predicted 15th April 2018: "I'm going to give you some dates for the Global Financial Crisis 2 which is coming in 2018 and 2019, based on the Tokyo Stock Exchange, New York Stock Exchange, London Stock Exchange, FTSE and also the Ireland chart as the latter is home to tax-avoidance tech companies. It also shows up in the USA chart and the UK chart too. The Irish are said to be lucky in nature, from their four-leaf clovers to their rainbows with pots of gold. If Ireland dances as fast as she can (Riverdance-style) in the approaching storm, she will make the G.F.C. 2 work for her."
The Independent, December 7th 2018: "The slump in November represented the worst day for the Irish Stock Exchange in almost two-and-a-half years, with shares down almost 4pc."
A Massive Crisis for Goldman Sachs – "In April 2017 it is possible to make a prediction, in writing, that Goldman Sachs will go through a massive crisis between 2018 and 2020, that changes it forever, or even brings it to an end."

CNBC, 21st November: "Goldman is tracking for its worth month in six years. Scandal-plagued Goldman Sachs has sunk deep into a bear market."
A Financial Revolution. A Bank Investigation. And Storms (Date Stamped)
Prediction 4th April 2017: "14th, 15th, 16th May 2018 will see the beginning of a financial revolution. It may be the launch of a new crypto-currency, the start of an investigation into banks or similar. There will be shocks and perhaps electrical storms in the cities where the revolution begins."
Result?
The Daily Telegraph, Australia – 14th May, 2018: "Drug cartels, mafia, celebrities and the European aristocracy: when it comes to laundering 'dirty money' world giant HSBC is king and proof it may actually be impossible to regulate banks. An ABC-TV Four Corners program about HSBC — the Hong Kong and Shanghai's Banking Corporation's reveals the scope of the global financial institution's scandal-ridden operations."
And the storms in the cities where the revolution begins?
SBS-TV Australia, 11th May 2018: "Snow, winds, rain lash Melbourne, Sydney, Canberra and Hobart."
How True 2018 Money Predictions Tell Us About 2019 (It's Wild).
If you get the impression that all these astrology forecasts are trying to tell us something about 2019, you're right. Unfortunately we are on track for Global Financial Crisis 2. But why? Money laundering arrests starting at the top. Prediction 4th April 2017: ""What goes down with currency, bankers and the world economy across 22nd, 23rd, 24th May 2018 is going to alter your life. For the best? Yes."
Result?
United Kingdom Government: May 24th 2018: "Her Majesty The Queen has given Royal Assent to the Sanctions and Anti-Money Laundering Act."
Australian Liberal Party and 2018 Shocks
This was predicted on 5th April, 2018, during a trip to Australia, but it was only later that we all found out the truth.
"I was writing your regular horoscopes for April and May, when I kept noticing something. Julie Bishop. She was born with the Sun in Cancer, which is common in politics. Why? They're all patriotic to the core. True blue, if you happen to be Australian. I also noticed something else, though. Malcolm Turnbull. Bill Shorten. Tony Abbott. Peter Dutton. I am writing this on Thursday, 5th April 2018, so looking a few weeks into the future, here. But what a future! Shocks are in store for the Liberal party…On Wednesday April 25th, Thursday April 26th, Friday April 27th we will see a serious power play against Julie Bishop. This is toxic male politics, from an astrologer's point of view… Very close to 15th May we are going to see a leadership challenge, resignation or sacking within the Liberal party."
Result?
The Daily Mail, 21st August 2018: "Julie Bishop has repeatedly denied she is canvassing for her own leadership campaign – and says Peter Dutton had been planning his challenge for months. Ms Bishop, deputy leader of the Liberal Party, claims Mr Dutton has had his eyes on the leading position since April.'Peter Dutton made it clear in April that he wanted to be prime minister. I think that was a signal to colleagues that he wants the job,' she told Leigh Sales on the ABC's 7.30 programme."
And – that May attack?  ABC News 15th May 2018 – China ambassador says Julie Bishop needs to be sacked.

How Halloween Spooked the Banks – Predicted Five Months Before it Happened
This is what you saw here back on 9th May 2018: BANKING SYSTEMS SPOOKED ON HALLOWEEN
"On 31st October, 2018 Halloween will see the old banking systems spooked."
The Results were date-stamped, which astrology can do! The Wall Street Journal, 31st October 2018: "The Federal Reserve announced one of the most significant rollbacks of bank rules since President Trump took office."
And here's another date-stamped economy forecast you may remember seeing here.
MASTERCARD ON AUGUST 27TH – PREDICTED MAY 9TH – "Watch the historic trine from Saturn (reality, life lessons) in Capricorn (the top 1%, the system, the establishment) to Uranus (freedom, invention, independence, revolution) in Taurus (currency, savings, debt) on August 27th, 2018…it will have a tremendous impact on Australian banks in particular, but also Mastercard, Visa and Amex. Fantastic plastic."
Results? On 31st August 2018 we found this out! BBC "Google and Mastercard in credit card data deal."
Cambridge Analytica, Cambridge University and Spies – Predicted 15th September, 2017
This is a really good example of the way history repeats itself and how astrology can track that.
"When Saturn was in Sagittarius in 1956, 1957, 1958 the world was shocked by The Cambridge Spies. Universities will once again play home to the new breed of terrorist, traitor and spy."
This ran in The New York Times on March 27th, 2018: "Spy Contractor's Idea Helped Cambridge Analytica." And…The Big Christmas Brexit Reschedule!
On November 28th 2017 you saw this, which shows how astrology can peer a long way into the future – to the day.
"Brexit in December 2018 – Prediction. I am writing this on Wednesday 28th November so you can date-stamp this prediction. It will also prove to you that Mercury Retroshadow works. Between December 13th and 25th (Christmas Day) the world will see the British government retract statements, reverse decisions and reschedule the Brexit departure."
Result?
The Daily Telegraph, 24th December 2018: "Theresa May has cut short her Cabinet ministers' Christmas break, summoning them to a meeting to discuss planning for a no deal Brexit."
NEW PREDICTIONS FOR 2019 
SWISS STYLE BREXIT – Predicted 4th April, 2017. "The "Swiss" option – based on a multitude of bilateral trade deals – would grant partial access to the single market in exchange for a smaller EU budget contribution. I am writing this in 2017 before Brexit talks have even begun, but it seems very likely that the United Kingdom will opt for a Swiss option."
BREXIT – A GREAT DIVORCE (WITH ITALY ON SIDE)
Predicted 14th November, 2018: "There will be a huge announcement on Christmas Eve or Christmas Day 2018 and either secretly – or publicly – Christmas Day 2019 will be the end deadline of the exit, with signatures on all sides due on, or near, Wednesday 25th September 2019. Will it be a good divorce? Yes. In fact, it will be a great divorce… Italy is going to share in Britain's Brexit success and play a big political part in that, but it won't be until 14th December 2018. Any announcement before that is premature. But – watch Italy. She's on one side of the British family tree and she counts."
SCOTLAND BREAKS WITH THE U.K. IN JANUARY 2019 – PREDICTED FOUR YEARS AGO

Predicted May 13th 2015: "January 2019 is either the month for the second independence referendum (the one P.M. Cameron did not want to have) or some other massive break between the two countries."
SPORTS BETTING USA, CASINOS AND A MASSIVE MONEY LAUNDERING CRISIS
The planets saw an important new era in betting so clearly I had to include it in my book 2020 Astrology: Your Five-Year Horoscope Guide, published November 29th, 2016
"When Uranus goes into Taurus from 2018 we are also going to see a gambling revolution."
The Guardian, on Monday 14th May reported: "The U.S. supreme court on Monday struck down a federal law that bars gambling on football, basketball, baseball and other sports in most states, giving states the go-ahead to legalize betting on sports. The court's decision came in a case from New Jersey, which has fought for years to legalize gambling on sports at casinos."
This is a really good example of astrology cutting through the 'noise' of Trump. Watch this: New Jersey and the legal moves with U.S. betting will trigger a massive money laundering crisis in 2019. And a shift in the world economy.
GLOBAL FINANCIAL CRISIS II – CHANGE OR STAY STUCK IN MARCH-MAY
Predicted 15th April 2018 – "Uranus in Taurus vanishes from 6th November 2018 but he returns to the money sign, on March 7th 2019. Anything or anybody people assumed had 'gone away' has not. In fact, the FTSE will show dramas in March 2019… April 2019 also sees financial spikes as Uranus moves to 1, 2 Taurus and both Jupiter and Pluto dance around 24 degrees. Very close to 23rd April 2019 the FTSE is in an intense spotlight. Wednesday 8th, Thursday 9th May 2019 challenge the world economy. Change or stay stuck."
Nobody is going to escape from this money laundering clean-up according to the stars.
From a 12th June 2018 feature here: "In March 2019, Her Majesty the Queen and Prince Charles will feel the aftershocks of her decision of her 23rd May 2018 decision to grant Royal Assent to the Sanctions and Anti-Money Laundering Act… In fact, by the time we reach December 2020, it's the Queen's Christmas Message as you've never seen it before." SHAKING TOWERS AND THE YOUNG TRUMPS
Predicted 9th May 2018: "The Trump Towers – in fact, many towers right around the world – will shake in the storms that begin in May 2018 and they will not stop shaking until Christmas 2020…The Trump Towers are Capricorn symbols. Trump's own son-in-law, Jared Kushner, is a Capricorn with a tower of his own. May begins the electrical storms and lightning bolts. By Christmas 2020, New York in particular will not be the same – according to all the laws of astrology."
"This is a whole chain of cover-ups, secrets and lies covering the President's children and young in-laws – and it began on 11th February 2017 and will not finish until 21st January 2019…I'm sure I don't have to explain that the heart of the cover-up eclipses is the conflict between the Trump children and their circle – Ivanka Trump, Jared Kushner, Donald Trump Junior, Eric Trump and his wife Lara Yunaska – and some people within the Republican Party itself. The new cover-up across January 20th, 21st, 22nd 2019 will not last long, as Mercury tells us the truth, in three short weeks. January 25th through February 10th, 2019 is crucial. What is concealed, obscured or missing very close to January 21st 2019 does not fully succeed. It's a total eclipse but it won't totally do the job!
The truth will out. We then have to wait. And wait. The story stalls. What are we waiting for? The mess of June through August 2019. Expect lies. Why? Mercury is retrograde. Do not believe what you hear or read about the Trump dynasty then. Fake news? You bet. Mercury Retrograde in Leo, including the shadows, happens  from June 28th 2019 through August 15th 2019. The summer of 2019 is D-Day for the Dynasty, though. And it's going to happen something like this –
Around June 28th, 2019, the news about the Trump children and their circle, begins to roll as Mercury passes 0 Leo. From July 8th the story starts to change. By July 19th what we thought we knew, near June 28th – we do not. Hang in there…From August 12th through 15th 2019, it's messy. But at last it will feel as if we are finally getting the truth…The President's young heir Barron Trump is just a child and you would hope children do not get caught up in this…
Astrology is about history. A great deal of what comes out in the long, hot, furious summer of June-August 2019 will directly relate to Donald Trump's life as it was, when the North Node was in Leo between October 21st 1998 and April 9th 2000. Going even further back, to the Leo node cycle of January 6th 1980 through September 20th 1981."
AND…CRYPTOCURRENCY HAS NOT EVEN STARTED
Cryptocurrency has not even started. Back on 13th September 2016, the arrival of Uranus in Taurus in the future suggested a revolution in the banking system which would take place on 15th May 2018. That happened with one day to spare. It was the HSBC and Blockchain.
"Uranus enters Taurus on May 15th, 2018. On the same day we have a New Moon in Taurus on May 15th. Allowing for different world time zones, the planet will see the birth of a revolution in banking…What happens around May 15th 2018 is a shock to the system. The banking system."
CNBC, 14th May 2018: "HSBC makes the world's first trade finance transaction using blockchain."
AUSTRALIAN POLITICS IN 2019 – FROM PETER DUTTON TO BILL SHORTEN
"There will be shocks galore – and shocks in store – for Peter Dutton, Malcolm Turnbull and Tony Abbott – from March 2019 onwards. Scott Morrison and Bill Shorten will be pulled into the electrical storm. So will Julie Bishop. It's only just begun. Meanwhile Labour's Tanya Plibersek has her place in the sun up ahead, too. Lucky Jupiter moves into Sagittarius from November 2018 and that's her sign, you might say."
Also in the stars? A wild and stormy budget for June 2019 down under. Predicted 11th May 2018
And still on the financial front – FTSE Dramas in March, April, May 2019
Predicted 15th April 2018: "Anything or anybody people assumed had 'gone away' has not. In fact, the FTSE will show dramas in March 2019… Very close to 23rd April 2019 the FTSE is in an intense spotlight. Wednesday 8th, Thursday 9th May 2019 challenge the world economy. Change or stay stuck. This is around a year away as I post this, but I will keep updating you from May 2019."
WATCHING NORTH KOREA IN APRIL 2019
Don't take your eyes off North Korea – that 'birth' chart for this country is still showing major drama in 2019, because we are seeing old 1994 patterns come back.
"As astrologers, 1994 gives us all the clues we need in this next prediction about North Korea.  There is a change in the balance of power in April 2019, when Pluto and the South Node both move to 23 Capricorn,  that will directly involve Kim Jong-il, no doubt with nuclear-level importance."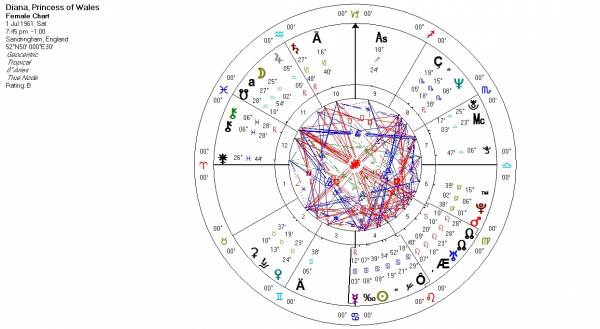 ROYAL COVER-UP WITH CAMILLA AND DIANA – JULY 2019
Predicted 26th December 2017: "There is always something dark and shadowy that alters the course of history on a total eclipse, but we never know at the time – it emerges months later.The Total Eclipse of 2nd July 2019 will be like this, and it does indeed fall right on the 10 Cancer South Node of the House of Windsor (17th July 1917, 12.00pm, London) so as usual, the British royal family are up to their usual subterfuge…Camilla, the love of Prince Charles's life, was born on 17th July 1947 at 7.00am in London (Solar Fire) and she has Venus at 10 Cancer. The eclipse of 2nd July falls right on her Venus position – the planet of complicated relationships, marriage and also adultery.As always with eclipses, we will have to wait until there is a major transit at 10 Cancer to see what was likely concealed. That will happen from October 27th to 8th November 2019…This blind spot, black spot, grey area or missing information with that 2nd July eclipse is also about Diana. Again, we will have to wait for the Node to cross 8 and 9 Cancer, in November 2019, to see what we missed about July."
CANADA, MEXICO AND AMERICAN TRADE IN MARCH-APRIL 2019
Predicted 20th December 2017 – "Nothing comes from nothing in astrology and the big shift with American trade begins almost a year before January 2020's dramas. There will be a sweeping transformation of trade between Canada, Mexico and America, starting when South Node (karma, repetition, the past) at 23 Capricorn aligns exactly with Pluto in Capricorn at 23 degrees, between March 31st  and April 5th, 2019."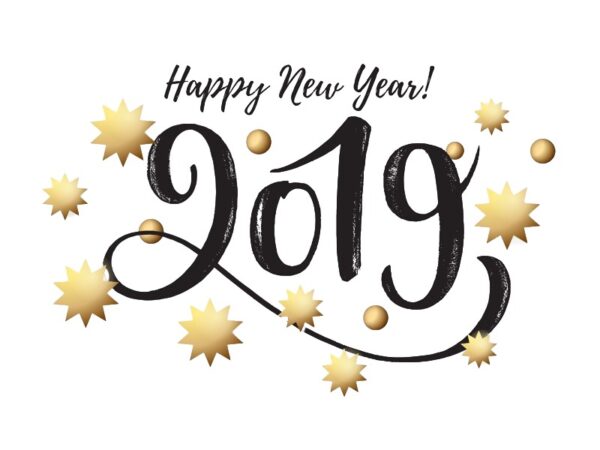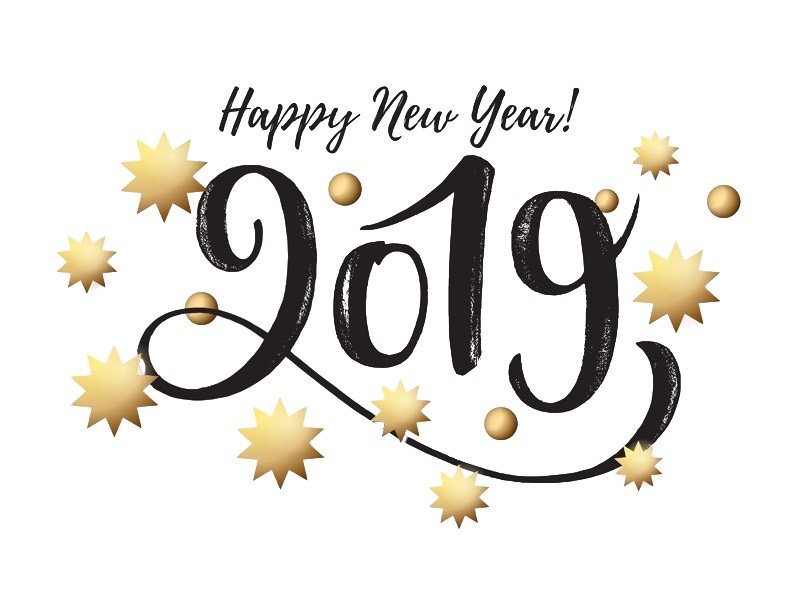 HAPPY NEW YEAR!  Just wait for Christmas 2019…

Predicted 11th May 2018 – "We will have been pulled forwards, sideways and sometimes backwards, through the biggest global financial storm of our lives, with social media (and its sources, like Google) front-and-centre in the climate change. So what's our reward? Well, Jupiter – the planet of abundance, growth, expansion, hope, solutions and breakthroughs – makes a stunning pattern in the heavens. December 14th, 15th, 16th, 2019."
Watch this space, astrology-watchers. Happy New Year and here's cheers to next Christmas.