The January 2019 Eclipse in Astrology
The Full Moon on Monday, January 20th and 21st, 2019 is a total lunar eclipse. It's at 1 Leo. If you have your personal birth chart in front of you and can see anything at 1 Leo, then on January 20th, 21st, 22nd there will be a cover-up or blind spot, relating to the world of pregnancy, children, young people or the relationships which may bring parenthood. Also any youth-related plans or projects.
Your Birth Chart
Are you a Premium member? Login now to see your birth chart. Or choose a membership plan to create your chart.
An eclipse is neither good nor bad, it's just missing information, or your own lack of insight! That's why astrologers including the late, great Debbi Kempton-Smith used to advise avoiding them.
I'll cover your own zodiac sign (below) so you can see a general weather report for this Leo eclipse. As a general rule, give yourself and others more time and space either side of an eclipse So – January 20th, 21st, 22nd is not the best time for big judgements or sweeping decisions. Why would you or anyone else try to figure things out in the dark?
An eclipse does, in astrology, what it appears to do in the heavens. It blots things out. It leaves us 'in the shadows' in terms of what we cannot see and do not know!
This is the last in a chain of Leo eclipses which leaves Donald Trump and his children and young in-laws, to their fates. You'll remember how he was filmed at the White House staring straight at the last one (below). I made a long prediction about the young Trumps back on 6th August 2018 and I'm going to stick to that.
The January 21st, 2019 Eclipse – Can't See, Don't Know!
This total lunar eclipse, also known as a blood moon, will visible from the United Kingdom in the very early hours of the morning. The last total lunar eclipse was on 27th July 2018 and was part of this strange Leo sequence. As Leo has always ruled the Queen and King of 'the jungle' (The Lion King) and their heirs to the throne, all these blind spots have been about America's first family, from Barron Trump to Ivanka.
They have also been about the British Royal Family. It's possible we may find out the truth in the summer of 2019.
Earth's dark shadow will creep over the Moon, in January 2019, which will go blood red.
Lunar eclipses only happen during full moons, and the one that rises in late January will be bigger and brighter than average, making it a so-called Supermoon, a term invented by the astrologer Richard Nolle. This will be the last total lunar eclipse that we will see until May 26, 2021.
An eclipse is neither good nor bad, it's just an unclear time when you're in the dark. History and astrology tell us that the longest-running unsolved mysteries always happen on eclipses.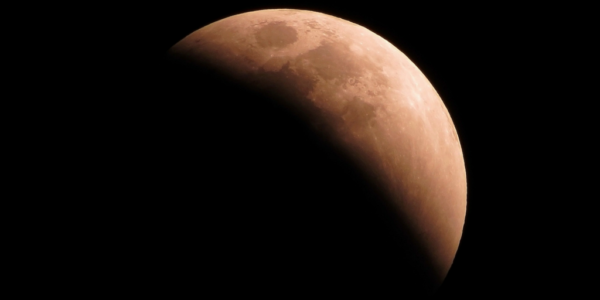 The Leo Eclipse Chain and Your Zodiac Sign
On Saturday 11th August 2018 the New Moon and Solar Eclipse was in Leo. Back on January 31st, 2018, the Full Moon and Lunar Eclipse was also in Leo. Going further back, on February 11th, 2017 the Full Moon and Lunar Eclipse was also in Leo. The last Leo eclipse in the sequence is about to take place, with a Full Moon in Leo.
ARIES
Leo eclipses have been/will be about your children. About godchildren and young relatives. Youth, as a whole and young people. Lovers who could make you a parent, aunt, uncle.
TAURUS
The Leo eclipses have been/will be about your family tree. Ancestors and new family members. Your house, land, apartment or property. Your town or country.
GEMINI
Leo eclipses have been/will be about Twitter and your online life. Your emails. Your telephone calls. The media, from television, to newspapers, to radio. Books and podcasts.
CANCER
Leo eclipses have been/will be about your own money. Your debts and assets. Your own values. Your personal possessions, house or apartment. Your personal business assets.
LEO
Leo eclipses have been/will be about your image. Your name or brand. Your profile or reputation. Your personal appearance. Your photographs, YouTube clips or media. Anything bearing your identity, like a book.
VIRGO
Leo eclipses have been/will be about your secrets. What you cover up and hide from other people. Your inner life. Your unconscious. Your soul or spirit. Your astral body.
LIBRA
Leo eclipses have been about a group or network. Friendships. A circle or community of people, like a football team or an ensemble cast, or a rock band. A political party or secret society!
SCORPIO
Leo eclipses have been/will be about your role. Your career. Your position, mission and ambition. Your work history to date and the aspirations you have for the future.
SAGITTARIUS
Leo eclipses have been/will be about your relationship with foreign people and places. Your travel agenda. Any history or future plans for emigration. Universities and publishing.
CAPRICORN
Leo eclipses have been/will be about your money, in relation to second and third parties. Houses, land, apartments, business interests and cash bound up with partners or family.
AQUARIUS
Leo eclipses have been about your former, current and potential partner. Your enemy, rival or opponent. Who is on the other end of the scales from you? That's where you have been left in the dark.
PISCES
Leo eclipses have been/will be about your daily routine. Your wellbeing and fitness. Your workload. Your part-time or full-time employment. Unpaid work. Your lifestyle.

Prediction. Donald Trump, Kim Jong Un and the January 2019 Eclipse
Let's talk about Trump again. This goes beyond the children. North Korea's Kim Jong Un returned the bodies of Americans who lost their lives during the Korean War, to American soil, near the time of the Blood Moon Lunar Eclipse on July 27th, 2018 as part of what Donald Trump claimed was a peace agreement between the United States and North Korea. I'm sure you remember that.
The astrology said that this was no peace deal at all.  It was an intensely dangerous 'agreement' to make.  We will see the second part of this story unfold near January 20th and 21st, 2019, as the next eclipse kicks in. That's about three weeks away, as I file this prediction on January 2nd, 2019. This will be the second of two blind spots involving Trump and Kim.