Your Guide to 2019 – The Year of the Pig
Lunar New Year, celebrated all over Asia, is always held on the second New Moon after the winter solstice. What is Year of the Pig/Boar all about? It's a year when education rules. Here's how you can use it.
Year of the Pig begins on 4th February 2019 at 9.03pm in London (adjust for your time zone) as the New Moon becomes exact and the Lunar New Year begins. Lunar New Year, celebrated all over Asia, is always held on the second New Moon after the winter solstice. What is Year of the Pig/Boar all about? It's a year when education rules. Here's how you can use it.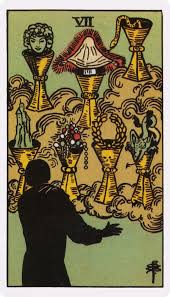 Year of the Pig – Year of Education
On 5th January 2019, China Post issued special stamps titled Ji-Hai Year showing two adult pig parents and their three piglets, symbolising the idea of a blessed family. The Chinese character for family comprises both roof and pig. This idea about the older and younger generations being linked in Year of the Pig can be extended to include the idea of education, learning, life skills, training, knowledge, wisdom, teaching and studying. Just as older pigs teach younger pigs, in 2019 people of all ages can learn from each other. This may be a foreign language. It may be a particular belief system, like Buddhism. It may be a new ability which can help a future successful career.
Famous Pigs
Famous pigs have something to teach the world. Hillary Rodham Clinton took on American foreign policy. Chiang Kai-shek became President of the Republic of China. Sir Elton John educated the world about AIDS and HIV through his charity work. If pigs do not become parents, they take on a parenting role by passing on their wisdom to a younger generation. It is interesting to see so many global thinkers on the list. Former U.S. President Ronald Reagan. Lee Kuan Yew, Prime Minister of Singapore. Henry Kissinger, American Secretary of State.
Pigs in Buddhism
A clever pig is associated with the start of Buddhism. An old tale says four brothers were about to kill a pig when it acquired the power of speech and called for help. Neighbours rushed to help, assuming the brothers were fighting. From that point forward, all four men gave up pork and converted to Buddhism. Probably the best-known pig in Chinese culture is Pigsy from Journey to the West by Wu Cheng'en (it became a classic television series called Monkey). Pigsy has a pig's head and man's body and as a human had been a marshal of troops guarding the river to heaven. There is more to pigs than meets the eye.

What is Lunar New Year?
Lunar New Year always starts in January or February on the second New Moon after the Winter Solstice, between January 21st and February 20th.  It involves billions of people in celebration around the world, from Chinatown in Sydney to the streets of Hong Kong. The Western calendar is based on the Sun. The Eastern calendar is based on the Moon. She is known as Luna in other languages, thus the 'lunar' calendar. The Moon's movements are closely tied to the seasons, farming, sowing and reaping. That is why so many astrologers (including me) feel that the 'natural' New Year does not start on January 1st, no matter how much champagne we drink. The natural beginning of the year is Lunar New Year.
Lunar New Year is About Clearing the Soil, Planting and Growing
The idea of clearing the soil, planting (intentions, goals) and growing (to success) is at the heart of Life Sweeping. The ancient Chinese used their calendar for agriculture and their empire rested on the calendar, drawn up by the emperor's astronomer/astrologers. In 2254 B.C. Emperor Yao commanded his astrologers to establish a calendar of changing seasons for farmers. So, from the Shang Dynasty onwards we know a lunar calendar showing the cycles of the moon, between 29 and 30 days long, became part of Chinese life. Every month began on a new moon. The Chinese New Year or Spring Festival, the most important in China, is where the animal zodiac comes from. It's more complicated than that – there are also Ten Celestial Stems, Five Material Agents (wood, fire, earth, metal and water) and Twelve Hourly branches! Yet – keeping it just to 12 Asian zodiac signs, we find uncanny similarities between Eastern, Western and Indian astrology. The ancient Chinese took astrology so seriously that emperors built observatories so they could predict eclipses. The agricultural almanac Tong Shu or T'ung Shu is over 4000 years old and still consulted by Chinese for the best astrological dates for weddings or business agreements.
How to Get the Most from Lunar New Year 2019 – Year of the Pig
Asian tradition states that the previous year's debts be paid, the home cleaned, and new clothes purchased before New Year begins. This is before February 4th/5th depending on your time zone, as the New Moon becomes exact in London on February 4th at 9.03pm. It is also time to reconnect with family members, and dinners are always held on the night of the New Moon. The entire festival can extend to 15 days in China and the giving of hong bao, red packets of 'lucky money' is part of the ritual. Dragon and lion dancers in the streets make a noise to chase away mythical monsters. Join in by making sure you 'sweep clean' before it all begins. If you are curious about how to do this, please see Life Sweeping, here,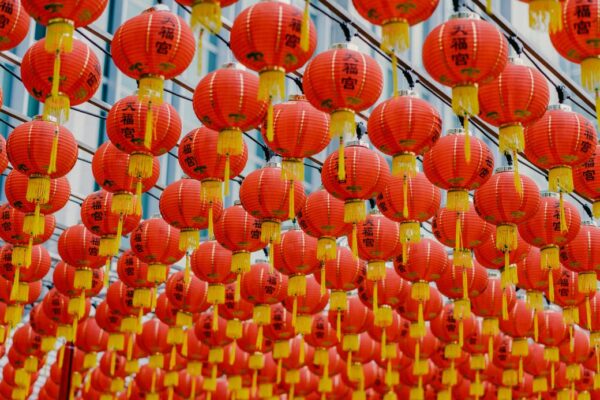 How Old is Asian Astrology?
We can date it to Emperor Huang Ti of China who introduced the lunar calendar in 2637 B.C. The twelve years acquired their animal signs according to a legend about Lord Buddha who summoned all the animals to farewell him from earth. Only 12 showed up and in gratitude he named 12 years for all 12 creatures. The came first and last was the boar or pig. Asian astrology stretches right around the region, which is why it's more correct to speak about Asian signs and Asian New Year – rather than strictly Chinese. Mongolians have 12 animals too which starts with the tiger and ends with the ox. The Japanese have a slightly different take on the zodiac animals, again.
Rice and Beans
It is popular in China to give children nicknames that relate to their birth year zodiac sign. What is more unusual is the use of the characters for rice and beans – which ox, rabbits, horses, sheep, monkeys, dogs and pigs eat – in the name of an Ox, Rabbit, Horse, Sheep, Monkey, Dog or Pig person. Tiger people in China may have the characters for meat in their names. The Chinese also make cakes in the shape of the 12 animal signs. Despite Communism the old traditions are still remembered. When your year comes around (your animal zodiac year, every 12 years) it is thought that any 12-year-old child should wear red underclothes, in Northern China, to protect herself or himself, as it is a 'fate year.'
All About Your Asian Zodiac Sign
You can read all about your Asian zodiac sign on this website. The combination of your Asian sign, Western zodiac sign – and also your Indian or Vedic Guru sign – will give you an incredible insight into your personality, karma and future. In fact, when you read all three together, you will end up with just one complete profile from a possible 1728 astrological sign combinations. Knowing all three explains the differences between you and, say, another Aries, Taurus, Gemini and so on. It's the same if you are Asian and only know yourself as a Tiger, Monkey, Rabbit and so on – you need to also know your Western zodiac sign and Indian/Vedic chart to see who you really are. (A Guru sign is also known as a Brihaspati or Jupiter sign and shows your blessings).
East Meets West
The East and West are not so different when it comes to astrology. In fact, they both once met on The Silk Road. In 2019 as Asia celebrates Year of the Pig (Boar in Japan) the West will celebrate Jupiter in Sagittarius. This is a symbol of expansion, growth, good luck and good fortune – through study and teaching. It is fascinating to see that the same message is being broadcast across India. In Indian, Vedic or Jyotish astrology, in 2019 we will see Brihaspati (Guru) also pass through Sagittarius. Oratory, eloquence, wisdom and luck are associated with Brihaspati. This links to the idea of teaching, public speaking, lectures, workshops, podcasts, vodcasts and so on.

One World Astrology
Later in 2019, Penguin/Michael Joseph will publish my new book, The Secret Language of the Stars. This is 'one world astrology' which reveals how your Asian, Indian and Western signs combine to give you a personality and destiny profile that only one in nearly 2000 other people could have. Your Asian zodiac sign is a very important part of that. It is amazing to see how the three different astrologies mirror each other. Paths of communication, migration and trade crossed Eurasia from at least 5000 B.C. as the demand for trade in horses, spices, glassware, silver and gold and silk grew. Different belief systems sprung up along the Silk Roads – one of them was astrology. Or, astrologies, plural. In 2019, Year of the Pig (knowledge) it is time to bring them back together. I have been working on software with Indian/Vedic astrologer Sonal Sachdeva and Zane Stein from Solar Fire to create a new, simple way to blend all three global horoscopes.
Jupiter in Sagittarius the Sign of the Archer
Just as the pig symbolises parents and children – the older teaching the younger generation – in astrology, the ancient symbol of the centaur (Sagittarius) shows the pursuit of knowledge. We talk about someone having 'many strings to her bow' or 'several strings to his bow' – many talents or abilities. We also talk about stretching ourselves intellectually, as the archer stretches back his bow and arrow. As the Sagittarius centaur is half-man, half-horse, we also associate him with travel, and travel broadens the mind. In Western astrology, Jupiter also has rulership of Sagittarius. So, in 2019, with Jupiter back in his own sign, you'll have opportunities to expand your horizons.
Brihaspati or Guru in India
The name is the first clue! A guru or mentor – guide – is often equated with Jupiter, the planet which in Western astrology has been called the great teacher and great benefactor. In 2019 when Guru is in Sagittarius in India, the whole planet (including your corner of it) is blessed with a new flow of knowledge, in and out. The Brexit decision by Great Britain to leave the European Union is just one real-world reason why everyone on earth, from East to West, will be learning new concepts and also exchanging them too. This is typical of astrology. The three great systems – Asian, Indian and Western – all tell us that 2019 is a year for a new global information swap. By the way – the next time you are in the British Museum in London have a look for Brihaspati, shown as a portly, bearded, priest. Not unlike the way the Romans depicted Jupiter. It is exactly the same planet.
Stonehenge and the Lunar Astrology Connection
Making these connections between East and West is easy when you go to Stonehenge. The construction began around 3150 B.C. and was over by about 1500 B.C. We know that the number 12 is important in Indian, Western and Asian zodiacs. There are 12 Guru (Jupiter or Brihaspati) signs in India. In Asia, there are 12 animal years. In the West, we have 12 Sun signs, or popular zodiac signs. Maybe Egypt plays a part at Stonehenge too. "The thirty upright stones of the Sarsen circle suggest the Egyptian calendar of twelve months of thirty days – totalling 360 days," writes Stonehenge expert, Robin Heath. There is even more fascinating evidence that Stonehenge is a gigantic Sun and Moon calendar in his book, Stonehenge, Temple of Ancient Britain (Wooden Books, 2009, Glastonbury.) You then have to ask why? Why would our ancestors drag all those rocks, all that way? Surely it wasn't because they were astronomers. It's far more likely they were astrologers, in the natural sense of the word. Matching heaven to earth.
When you join the dots thousands of years ago and see the links between Egypt, Stonehenge, India, Asia – all the way around to Australia, where Aboriginal Australians were creating stone circles to also mark the movements of the Sun – you can see how we really are all connected. From this, in so many countries, came modern astrology.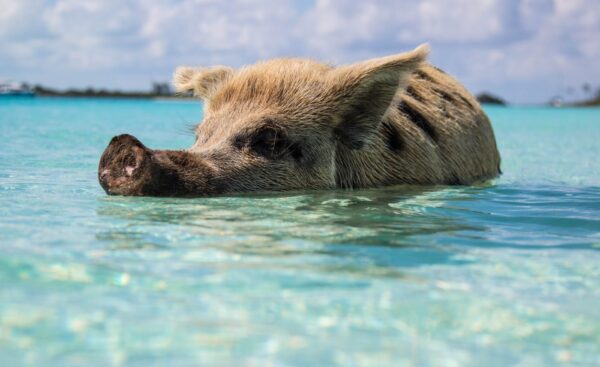 Happy Year of the Pig!
The pig is a symbol of greed – for knowledge. Gobbling up new information and old wisdom is what 2019 is all about. The Sino-Vietnamese people make the pig a symbol of plenty, as the sow and her litter represent large families. In Ancient Egypt they crafted amulets showing Nut, "sky-goddess and eternal mother of the stars" as a sow suckling her litter. This idea of old and young is really about learning – if not from your mother, then from those in the know! Have a wonderful 2019 and enjoy the many mysteriously fated opportunities to learn and teach which are coming into your life, even now!
…the remainder of this article is available exclusively to Premium members.
Want to continue reading?
Login
Login now to access your Premium Astrology content.
Trouble logging in?
Login using classic mode
---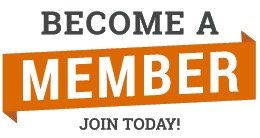 Join now for instant access to more premium Astrology features
$7 / 30 days | $28 / 6 months | $50 / 365 days
Memberships are calculated and billed in US Dollars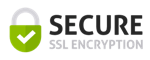 Find out more about our Premium membership plans here.
Find me on Twitter @jessicacadams for updates and a conversation about Astrology.