The Supermoon (a big and bright Full Moon) at 0 Virgo will be seen building in size and brightness around the world on February 18th, 19th, and 20th. The Supermoon at 0 Virgo is a Full Moon. It stands exactly opposite the Sun at 0 Pisces. That is a big deal in astrology because the Pisces-ruled zone of your chart is where you are seeing the end of almost 10 years of experiments.
That Supermoon is like a big full stop. In a moment I'll look at your zodiac sign and how you are affected, and if you are a Premium Member, give you some facts about your own personal birth chart. The precise moment that the Sun and Moon stand exactly opposite each other in Pisces and Virgo is February 19th, 2019 at 3.53pm, Universal Time.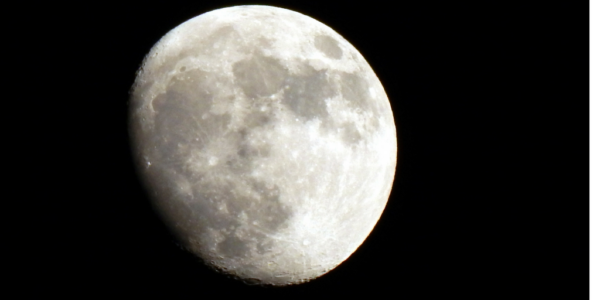 How Does the February Supermoon Affect Your Sign?
You may prefer to give yourself time and space February 18th, 19th, 20th as different parts of the world build up to this Supermoon and experience it at different times. Why? A Full Moon is always about polar opposites. Opposition. The Sun is opposite the Moon at that time. You may be at odds with yourself over a matter, or you may find you are going in one direction and others are going in quite another. Though the actual Moon is in Virgo, the real focus is the Pisces zone of your chart.
Aries – Secrets. Confidential matters. Classified information. Counselling. The occult. Behind the scenes. In the shadows. Below the surface.
Taurus – Friends. Groups. Facebook (if you use it). Networks. Societies. Associations. Teams. Clubs. Secret societies. Bands. Political parties.
Gemini – Position. Mission. Ambition. Success. Status. High Society. Career. Profession. Unpaid work. University life. College life.
Cancer – Foreign people and places. Travel. Academia. Education. The lecture circuit. Publishing. Books. Multiculturalism. Beliefs.
Leo – Finance. Business. Charity. House. Apartment. Valuables. Shopping. Investment. Shares. Corporations. Companies. Taxation.
Virgo – Partners. Former Partners. Future Potential Partners. Enemies. Opponents. Rivals.
Libra – Lifestyle. Workload. Daily routine. Eight hours a day to work, rest and play. Duty. Service. The Body. Doctors. Alternative health. Fitness.
Scorpio – Children. Sons. Daughters. Godchildren. Nieces. Nephews. Grandchildren. Youth. Generation Y. Millennials. Pregnancy. IVF. Adoption.
Sagittarius – House. Apartment. Builders. Tenants. Family. History. Culture. Roots. Heritage. Landlords. Landladies. Home town. Homeland.
Capricorn – The internet. Mobile and cell phones. Fax machines. The media. Television. Radio. Newspapers. Communication. Short journeys. Commutes.
Aquarius – Taxation. Business arrangements. Banking. Commission. Credit cards. Loans. Shares. Finance. House. Apartment. Charity.
Pisces – Identity. Reputation. Name. Personal appearances. Film clips. Photographs. Self-promotion. Social media self-promotion.
Are You a Premium Member?
Check your personal or natal chart here.
Your Birth Chart
Are you a Premium member? Login now to see your birth chart. Or choose a membership plan to create your chart.
If you have anything at all at 0 degrees in your chart, or 1 degree, then the Supermoon will create patterns with that in your personal birth horoscope. Just once glance will tell you. As a general rule, try to skip the matters ruled by that sign/house being triggered, across this big, bright, white Supermoon. If you can choose to act any time at all, act another time!
Example: If you have Bacchus at 0 Gemini in your Third House of the internet, mobile phones and computers, you may want to buy your new laptop or launch a website later on.
How You can Plan Ahead for the February Supermoon
You may prefer not to schedule important discussions, paperwork, launches or agreements across the 18th, 19th, and 20th as people around the world will not be operating at full speed. If you do have choices coming up in relation to that list (above) then be very mindful that this is a hard-work period to begin. I am posting this ahead of time on 31st January so you can swerve around this period. If you are a Premium Member, remember to use your January-March Astrology Journal at this time.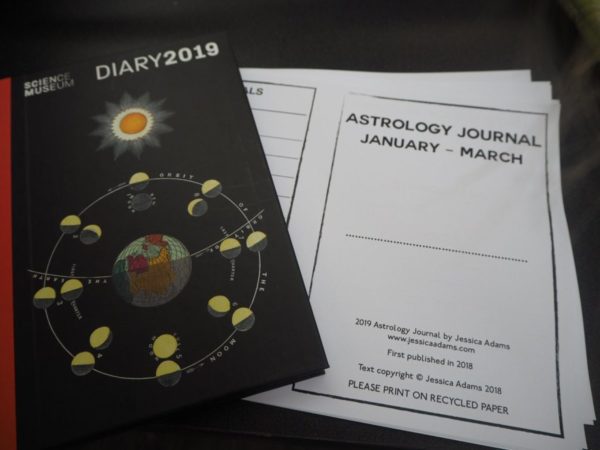 How the February Supermoon Brings on Mercury Retrograde Mess
The Mercury Retrograde cycle always begins and ends with a shadow. In 2019 this cycle, which is notorious for cancellations, delays and reversals, also falls in Pisces – the same sign where we find that Sun, right opposite the Supermoon. As the actual Supermoon period (February 19th) is at the very start of this, you can stand back and watch all the non-astrologers get it wrong. Why? They will be trying to announce things, make big moves or start the ball rolling on what is potentially one of the messiest periods of 2019.
Is Donald Trump a Gemini?
It's hard to know if Donald is Gemini or Cancer as he has filed two different birth dates with the authorities, but assuming he is a Gemini – and so is his partner Mike Pence – we can safely predict that the greatest turmoil yet seen (and we have seen a lot), arrives with the February Supermoon and continues until the middle of April.
Wikileaks will be involved, as 'leaks' is a Pisces word  (Pisces rules all forms of water from dripping taps to oceans) – and astrology runs on such symbolism. There may be more leaking, actually, from all sectors of Washington. Not just Julian Assange. We may also see symbolic sink holes, flooding, leaks, storm damage and so on affecting the White House or Trump Tower. That would fit the astrology, February through April.
If you thought the Shutdown (which began on the last Mercury Retrograde) was chaotic, you ain't seen nothing yet. If Donald is genuinely born in June, not July, as he has claimed, then this Supermoon and Mercury Retrograde in his Tenth House of career spells total mayhem. Prediction: If in fact Donald was born in June, not July, as he claims – then the Trump chaos spikes on February 19th and continues until April 17th with Wikileaks revelations and further resignations at the White House. There will be flooding, storms, sink holes or leaks affecting the White House or Trump Towers.
Prediction – Fireworks in Australian Politics on the Supermoon
The Supermoon on February 19th is the beginning of chaos in Australian politics, as both parties – the ruling Liberal party and the opposition Labour party – will experience leadership spills until April 17th.  We can expect big announcements to be made then retracted. If you live in Australia, prepare for muddle and mess at the top. Australian politicians have an uncanny habit of calling elections or deciding leadership struggles on Mercury Retrograde and this time around, we also have a Supermoon in exactly the same sign – Pisces. This has an instant impact on the two Taurus leaders of both parties! Prediction: Expect spills, party reshuffles and election rumour chaos starting February 19th until April 17th in Australia.
Prediction– Flooding Worldwide – February-April
We always have floods at this time of year but in 2019 they will be devastating and more widespread as climate change takes hold – along with the Pisces astrological weather. I predicted this on 2nd January and as I file this story on 31st January I'm just repeating – be very careful with your plans and make sure you are fully insured. Do more regular checks than usual on weather, transport and travel conditions. Find that piece here.

So What Works Best on the February Supermoon?
Time and space. Peace and quiet. Use February 18th, 19th, and 20th – when the Moon appears so big and bright over your town or city – to look back so you can plan forward. Don't plunge into anything new unless you want a complicated life, because you will be doing so when you are either at odds with yourself or there will be opposition coming from others around you – or just circumstances which are against you! History tells us that, again and again – Full Moons are hard work.
What works best now? A period of review, looking right across the years that Chiron was in Pisces in your chart, as follows – you know which area of life was triggered, thanks to your Sun Sign or zodiac sign chart, which shows the headlines of your life. Now, look back and see how often you crossed the line, very successfully, or changed the game! That's now coming to a full stop or dramatic ending on this Supermoon. You'll then have February, March, most of April for the transition, which may be full of reversals or rescheduling. Yet, from the end of April it's a whole new world. How are you going to play that? What do you intend? How do you need to update yourself on the way things are, out there? Use the Supermoon to look inward.
How Did Your Life Change on these Dates? Time to Look Back!
April 20th 2010 to July 20th 2010
February 8th 2011 to April 17th 2018
September 25th 2018 to February 18th 2019
Throughout this period, you got away with the so-called outrageous, impossible or unthinkable – in relation to the areas of life I listed for your sign at the top of the page. You were shown by others who were more skilled or experienced than you, how to do what others said was beyond the pale, or out of the question. Maybe even you have to admit, looking back, that you pulled off something that your old self would have shaken her head at, or his head at. And now? All change. Use the Supermoon period to look back at this time in your life.
Managing the Supermoon in February for a Simple Life
If you want a smooth existence try to keep plans to an absolute minimum (regarding the life areas listed at the top of this story) from the Supermoon forwards until the middle of May. Keep the stakes really low. Essentially, the Pisces-ruled zone of your chart is now going through transition. End of the old, which takes some getting used to – and start of the new. Neptune is still there too, so if there was ever a message to pass on from astrology now, it is also to contain and control things, keep the boundaries, put them back in, keep life clear and simple – and concentrate on managing what is there from 2018 not 'starting' 2019.
Read More About Full Moons Here
If you want the facts on the Full Moon in astrology, based on history and horoscopes, you can read more here.