Between March 7th and May 1st, 2019, we will enter the G.F.C. 2, or Global Financial Crisis 2, which you first read about on this website on April 15th, 2018 here.
March, April, May 2019 – The Lightning Bolt
The E.U. money laundering blacklist produced by The New York Times on February 14th is at the heart of the next financial crisis, starting March 7th through May 1st, 2019, and peaking in January 2020 when we will see political and corporate collapse, thanks to the other great game-changer: The Capricorn Effect. The Uranus in Taurus Cycle
This is the Uranus in Taurus cycle, part of a perfect storm in astrology. It will affect billions of us, and if you have Taurus and/or Scorpio factors in your personal birth chart, then in one year in particular from this list – 2019, 2020, 2021, 2022, 2023, 2024, 2025, 2026 – your budget, bank and salary will transform.
Make it your business to be right across new inventions, innovations and alternatives. Be ready to shift position, release the past and accept a radically different new future. Astrology tells us those are the rules with Uranus cycles.
Check your chart now if you are a Premium Member. What do you have in Taurus in the Second House, which rules your bank account and income? What do you have in Scorpio in the Eighth House, which rules your house, apartment or other assets?
How the World Economy Affects You
Share markets, big business, the national debt and the value of currency are ruled by two signs. Taurus and Scorpio. I'll look at the 'why' of this in a moment.
The most you need to know is that the FTSE 100 and the NASDAQ are both about to be affected by the last thing anybody expected. Uranus rules shock.
I've already covered the strange 2-degree patterns in the charts of major banks and credit cards elsewhere on this website – see here. The FTSE and NASDAQ buy into that.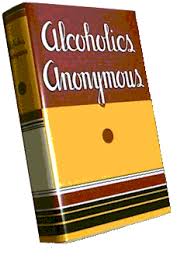 The FTSE and 1 Degree
The FTSE 100 was founded with Pluto at 1 Scorpio. There will be a hit to the FTSE and a direct challenge to the old money rulebook, as Uranus goes across 1 Taurus, March 26th to April 13th, 2019. (Data: The Book of World Horoscopes, Nicholas Campion, The Wessex Astrologer, 2004).
The FTSE 100 Index is invested in control, power and absolute dominance. That investment was already tested in 2018, when Uranus first moved into Taurus at 0, 1, 2 degrees.
The FTSE was at a record high on May 21st, 2018 and then suffered the worst year in a decade by Christmas 2018.
Between March 26th and April 13th, 2019, the FTSE 100 will shock London as the graph shows the greatest spikes in years.
Here is some good advice I heard. 'When they zig, you zag.' Get prepared to zig-zag, with that zig-zag line.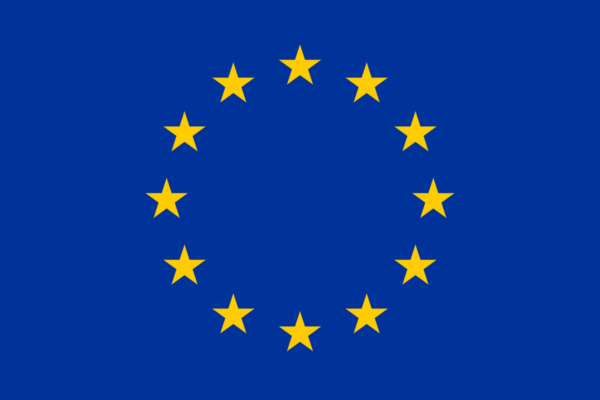 The E.U and 1 Degree
The European Union or E.U. was really 'born' on the Treaty of Rome on 25th March 1957 at 6.30pm (Data: The Book of World Horoscopes, Nicholas Campion).
She was born with Neptune at 1 Scorpio. She was born in a bubble – a holiday from the real world. The bubble is about to burst.
The E.U. will take a direct hit from Uranus at 1 Taurus from March 27th to April 13th, 2019.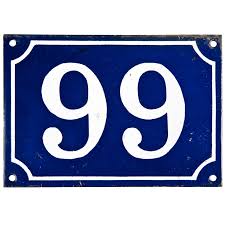 The NASDAQ and 2 Degrees
The NASDAQ was founded with Ceres at 2 Taurus, on 8th February 1971 in New York. We use a 12.00pm time as the time is unknown. It was the world's first electronic stock market. It is the world's second-largest stock exchange.
As Uranus moves to 1, 2, 3 Taurus it will become the electronic shock market.
This pattern first started in 2018.
The NASDAQ Composite lost 3.9 percent in 2018, its worst year in a decade, when it dropped 40 percent.
As Uranus moves to 2 Taurus in April and May 2019, then again in December 2019 and January, February, the NASDAQ will face revolutionary change which it has never seen before.
Unfixing what is Fixed
The phrase I am using for the Uranus in Taurus cycle is 'Unfixing What is Fixed.' This has two meanings.
Unfixing what is fixed, means the world finally gets to beat the corrupt money launderers. Anything scammed, rigged or otherwise corrupt belongs to the 20th century, not the 21st. It ends with shocks in 2019.
One world-famous person in particular will be the fall guy for money-laundering. Watch.
Scorpio and Taurus are fixed signs. They describe organisations or people who are fixed in their approach to money, wealth, property, shopping and even charity. Fixed attitudes are over from March 2019. We will literally not be able to afford to be stuck in our approach towards money and wealth.
The European Union changed its name to the E.U. on 1st November 1993 with four planets in Scorpio and one in Taurus. That's fixed. It will have to unfix in May 2020, June 2020, October 2020, November 2020.
Look at your Personal Chart
Using the Natural House system in astrology you can see, at a glance, if you are destined to be personally affected by this seven-year new cycle of economic revolution.
If you do have Taurus and/or Scorpio factors, then the arrival of Blockchain, but also the end of money laundering, will create a ripple effect that touches you. In a moment I'll look at the specific years you are affected.
Your Birth Chart
Are you a Premium member? Login now to see your birth chart. Or choose a membership plan to create your chart.
Taurus Rules Capital and Capitalism
Taurus the bull has always ruled money in astrology. It is associated with gold bullion and the high hopes of bull markets. Taurus also rules cattle, and thus the core of the economy – farming and food.
European cattle as an animal species are officially classed as Bos Taurus. The word 'cattle' comes from the Anglo-Norman catel, itself from the Latin capitale, which means a principal sum of money.
You can find the word catel in The Merchant's Tale in Chaucer, and I'm sure you've made the connection between 'chattels' and catel/cattle. Goods and chattels often come with a house or apartment, when you buy. These are old associations between Taurus and money, property and possessions that come from the English language, over centuries.
Uranus Rules New Inventions
Uranus rules new inventions usually run on electricity. The planet was found in 1781 when Luigi Galvani connected the nerves of a dead frog to a wire and pointed it at lightning. He called his discovery Animal Electricity. Later on, Alessandro Volta would use Galvani's discovery to invent the battery.
Today, we associate Uranus with the internet, but all new technology – Artificial Intelligence – is associated with Uranus. So is cryptocurrency. We've gone way beyond Roman thunderstorms and 18th century wires, into high technology.
There will be almost no high street banks by 2025.

Electricity, Lightning and Uranus
The planet we now call Uranus was named by the astronomer Johannes Bode in keeping with the other planets named for Roman mythological gods and goddesses – Mercury, Jupiter, Saturn and so on.
Back in 1781, Bode set the rules for astrology in a number of ways. He ensured that astrologers would add any new heavenly body/object with a Roman or Latin name, to the existing family tree.
Bode plucked the Roman god Uranus from the pages of old Latin books for reasons of logic. Yet, the strange accuracy of horoscope symbols began working at the same time.
Uranus was the Roman god who gave birth to two kinds of lightning, or electricity. He trapped these strange 'children' inside his wife, the earth. Eventually they were released, in the most shocking way.
Uranus had his penis and testicles cut off by his son Saturn, using a scythe, in the middle of sex with his wife, Gaia/Earth.
Thus, we have a horoscope symbol for escaping, and rebellion, and rejection, and shock, and electricity.
Brontes, Steropes and Arges
Was Bode, an astronomer (not an astrologer) conscious of the fact that the new planet found in 1781, named for an old Roman god, symbolised the escape of lightning – and thus electricity?
Uranus was the father of three one-eyed cyclopes brothers, all of them blacksmiths. Brontes (thunder), Steropes (lightning) Arges (shining one or bright) – associated with sheet lightning.
Uranus rejected his three sons and imprisoned them. They were set free by their brother Saturn, and so the idea of lightning escaping is linked to Uranus.
So, too, is the idea of revolution and rebellion. Particularly by young men against old men. Sons against fathers.
All this comes from Hesiod's Theogeny translated in Cyclops by David Robson (Reference Point Press).
A Uranus in Taurus Playlist
Recently, I was asked to give a Uranus in Taurus playlist on Ramjam Radio. Here it is.
Pink Floyd – Money
The Beatles – Piggies
The Flying Lizards – Money
Pretty Green – The Jam
The Beatles – Taxman
Money Changes Everything – The Smiths
The Fear – Lily Allen
In It for the Money – Supergrass
Million Dollar Riff – Skyhooks
West End Girls – Pet Shop Boys
Paper and Iron – XTC
Rat Race – The Specials
Scorpio, Sex and Property
There is an ancient link between Taurus the bull, money and possessions. As astrologers know, it comes partly from Middle English, via Chaucer (who wrote about astrology in The Canterbury Tales) and the association between catel/cattle/chattels.
What about Scorpio? Female scorpions are sexual cannibals who can eat their male partners. Male scorpions can sting their female partners during mating. So why does that translate into money?
This symbol comes from a time when marriage was money. Marriages were 'made' for financial reasons.
Astrologers, with a rather dry sense of humour, knew very well that scorpions will risk death to have sex. Thus, they lined up a symbol in the sky, with a core idea about the phrase 'until death do us part.'

This Scorpio/scorpion symbolism about love-until-death takes us all the way to the Book of Common Prayer in 1549. It also takes us straight to the last will and testament of both husband and wife. The house. The money. The jewellery. The paintings. The apartment. The life insurance.
"I take thee to my wedded wife, to have and to holde from this day forwarde, for better, for wurse, for richer, for poorer, in sickenes, and in health, to love and to cherishe, til death us departe: according to Goddes holy ordeinaunce: And therto I plight thee my trouth."
Scorpio, Taxes, Marriage and Divorce
Dowry and bride wealth are related ideas. So is taxation, which benefits some married people. Divorce is expensive – we know that too – and extra-marital sex can literally 'cost' a marriage, at a high price.
All these concepts swirl around Scorpio, the zodiac sign carefully chosen by the old astrologers to represent a very particular kind of sexual and financial relationship. A deadly serious one.
These kinds of marriages will be right on the line when Uranus opposes Scorpio over a 7-year period. They will be challenged at their very heart, if they revolve around sex and money.
When Uranus in Taurus Opposes Your Scorpio Side
When the revolution (Uranus) based on new technology in currency (Taurus) comes around, right opposite any factors you have in Taurus, it's time to look at the financial and sexual relationship you have with your former, current or potential partner.
Given that Uranus is in opposition, there will be polar opposites involved. This may be you and her, or you and him. It may be both of you together against the world or dealing with the bank or tax officials.
History and astrology tell us that you may want to keep things as flexible, open and adaptable as possible when you experience transiting Uranus in Taurus opposite your Scorpio factors in the Eighth House of marriage and money (and the rest). Remember Uranus is associated with electrical storms, electric shocks and the idea of release, freedom and independence. Things escape!
The less locked down, stuck down and embedded you are, the easier it will be to adapt and adjust to the new weather. This is real but also astrological climate change.
New! What Astrologers See for Future Food
The bottom line with Scorpio (marriage and mortgage) and Taurus (cattle on the land) is that both signs are about food. The supermarket. The farm.
In the 20th century, a husband was a breadwinner. Sometimes literally. He put food on the table.
All these old connections between what we eat, and the signs Taurus and Scorpio are about to right on the line from March 7th, 2019.
Not surprisingly, astrologers are looking at what is in your pantry or fridge to predict life until April 2026, when Uranus finally moves out of the sign of the bull.
Food will be rationed. You will have limited supply of particular foods, over the next 7 years. The last time we saw Uranus in Taurus, we filled in wartime coupons. Get ready. Think differently about what you eat and where it comes from. Grow your own food!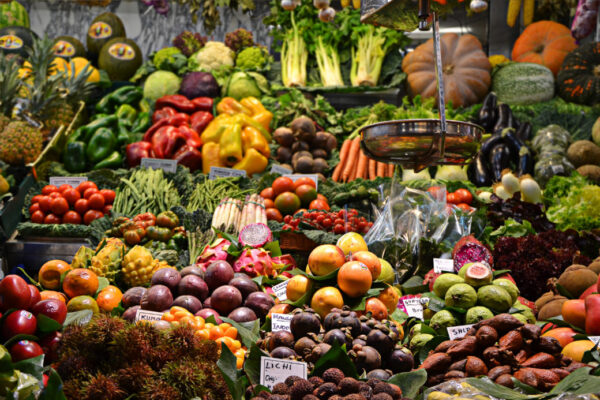 Astrologers' Views on Uranus in Taurus and Food
"Taurus is an earth sign that governs sustenance and self-sufficiency. Farming and the food supply could get a major overhaul. With forward- thinking Uranus here, we may see scientific developments that improve soil quality, help growers and revolutionize the farming industry." The Astro Twins.
"Uranus in Taurus is not just about farmers. It is also about food itself. My own wishful thinking may be getting the better of me here, but I love to think of a revolution in the way we think about what we eat – that is very Taurean territory too. The triumph of organic farming? Turnips to the rescue? I read that it requires 2,500 gallons of water, twelve pounds of grain, and a gallon of gasoline to produce one pound of beef." Steven Forrest
"Taurus is among the earth sign fam and is intimately tied in with the agrarian rhythms of human life. Uranus being housed there is going to demand that we pay more attention to our relationship with the green world that surrounds us. On a small scale, Uranus in Taurus might look like finally starting a garden (even if it is just a planter box!) and participating in a litter clean up initiative – but on a collective scale, this ingress could move mountains!" Olivia Pepper
The Headlines of Your Life 2019-2025
You can pick up a useful fact sheet about Uranus in Taurus here, free, from Kelly Surtees. I really like my colleague and friend Joanne Madeline Moore's compact, practical advice for your Sun Sign, at Boho Astro.
Using Sun Sign Astrology means reading the headlines of your life. The front-page news. So, let's see that now for you, to 2025.
Aries – Pioneers the new one-world digital currency in crowdfunded business and the new banking, using social media power.

Taurus – Relaunches with a radically different look, reshaped body and redesigned face or hair, switching names or titles too.

Gemini – Therapy, counselling, psychics or psychologists completely change Gemini from the inside out, delving into secrets.

Cancer – Brand new friends replace the old social media crowd and an important cause or political goal is achieved with pals.

Leo – An alternative second career to replace or run alongside the old job, using the latest in cutting-edge technology.

Virgo – Emigration or relocation in another region that feels foreign, or a genuinely far-flung location, with a new start in life.

Libra – A sweeping rethink of house, apartment, investment, banking and borrowing sets you free and liberates you from debt.

Scorpio – Separation in a rocky partnership? New no-rules rules for a marriage? How about a new lover who makes jaws drop?

Sagittarius – A complete rethink of food and drink, going vegan to carnivore or vice versa and a radically revamped working life.

Capricorn – Babies, children, stepchildren, adopted children, work interns, godchildren, young relatives – spell a revolution.

Aquarius – You will be the first to join the internet rebellion and revolution and will be an early adopter of the new technology.

Pisces – Freedom from debt, borrowing and credit is coming if you want it and are prepared to experiment with 'new banking.'
Do You Have Personal Birth Factors in Virgo and/or Capricorn?
If you are a Premium Member, look back at your personal birth chart again, at the top of this story. If you are logged in, your horoscope will always appear.
If you do have Virgo and/or Capricorn factors in your personal horoscope, at least one year out of the next seven, from 2019 through 2026, will transform your working life!
You will experience Uranus trine your Virgo and/or Capricorn factors, starting March 2019 and ending by April 2026. This is going to transform the work and career experience of billions of people, primarily because the old system of pension and superannuation – National Insurance – is going to be replaced.
There are billions who were born with Jupiter, Saturn, Uranus, Neptune or Pluto in Virgo or Capricorn. You'll be swept along with this wave of change. It will affect you first, if your Virgo and/or Capricorn factors are at 0 through 6 degrees and it may affect you as late as February 2021. It will certainly trigger your chart in 2019. What does it mean to have a trine from transiting Uranus? Restructuring of how you work, why you work, for whom you work, and when you work.
Do You Have Personal Birth Chart Factors in Taurus?
Using the Natural House system, which I prefer for personal prediction, you will have Second House patterns if you happen to have anything in the zodiac sign Taurus. Your Second House describes your house, apartment, pension or superannuation, taxes, credit card, shares, bank loan, mortgage, precious possessions, charity commitments and valuables. It rules your values.
You are going to experience Uranus conjunct, or sitting right on, your Taurus planets, asteroids, angles or Nodes. That is rather like having a new flatmate or roommate move into your home, who rewires the electricity. Check to see which year you are most affected. This is when you need to be most flexible. Most able to change, quickly. Most ready to adapt and adjust. You'll gain.
What do you gain? All the things we associate with Uranus. Release. Freedom. Independence. Autonomy. Relief from feeling trapped, confined or restricted.
I am sure you can see this is going to be about bank loans, credit cards, mortgages and taxation. Watch.
2019: Uranus in Taurus will move through 0, 1, 2, 3, 4, 5, 6 degrees of Taurus.
2020: Uranus in Taurus will move through 2, 3, 4, 5, 6, 7, 8, 9, 10 degrees of Taurus.
2021: Uranus in Taurus will move through 6, 7, 8, 9, 10, 11, 12, 13, 14 degrees of Taurus.
2022: Uranus in Taurus will move through 10, 11, 12, 13, 14, 15, 16, 17, 18 degrees of Taurus.
2023: Uranus in Taurus will move through 14, 15, 16, 17, 18, 19, 20, 21, 22, 23 degrees of Taurus.
2024: Uranus in Taurus will move through 19, 20, 21, 22, 23, 24, 25, 26, 27 degrees of Taurus. 
2025: Uranus in Taurus will move through 23, 24, 25, 26, 27, 28, 29 degrees of Taurus.
2026: Uranus in Taurus will move through 26, 27, 29 degrees of Taurus. 
Do You Have Personal Factors in Scorpio?
Just as above, look for the years that Uranus in Taurus will be at the same degree (first number) as your Scorpio planets, asteroids, points or angles. In these years, transiting Uranus will oppose, or challenge, what you have there.
This is going to be about your partnership money, house, shares, assets, apartment or possessions. It may be about your legacy or will. Perhaps a legacy or will which names you. Remember 'fixing the unfixed' is a theme with Uranus in Taurus. Try not to fix things too tightly, or too heavily. You will need room to move, breathing space and the capacity to change, when changes arrive. That is an absolute rule of Uranus in Taurus opposing your Scorpio factors. Especially with a former, current or potential partner – or a family member. Look at the paperwork now.
One World Digital Currency
The biggest change we will see by the time this cycle is over on April 26th, 2026 is the end of your country's paper and coin currency. It will be replaced by one-world digital currency, which becomes the standard symbol of value.
A global value will also be placed on climate change criminals – expect arrests and jail terms.
Two Words – Magnitsky Act
Many of the questions you ask me every day on this website about the future of the United States, the next election, Brexit and more can be answered by two words. Magnitsky Act.
The New Farming by 2026 – New Agriculture
So where do we go with all these massive changes sweeping the supermarkets, but also Wall Street?
Some really fascinating ideas are starting to crop up already in relation to food and farming. If you like the idea of a library of seeds, try this, which a reader has suggested.
When Uranus goes into Taurus, you just know this to be true. The future of meat will be fake and slaughter-free. It will taste like steak but will not involve an abattoir. Take a look here.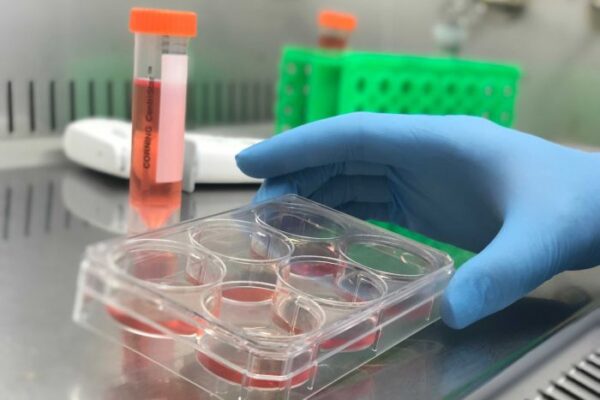 The time has come to clear a space for Uranus in Taurus. It is going to unfix the fixed. For 7 years.