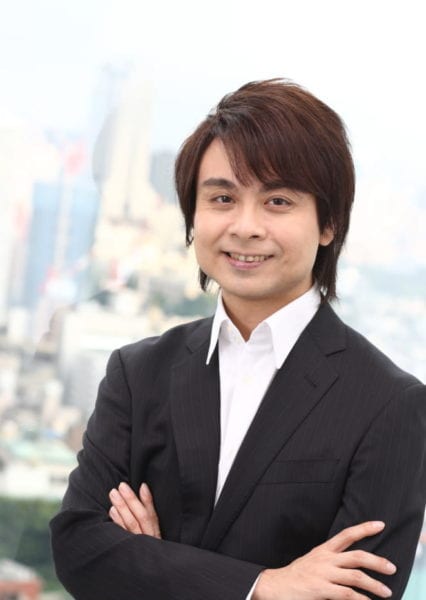 This month our guest Tarot reader is author, psychic and astrologer Ryuji Kagami from Japan. He is well known to readers of Vogue magazine. He has published more than 200 books including Japanese translations of work from leading astrologers Liz Greene, James Hillman, Nick Campion and Maggie Hyde. He holds an M.A. Degree in Jungian Studies and is also a visiting professor of Kyoto Bunkyo University and Kyoto Heian Jogakuin University.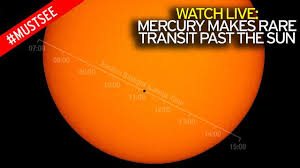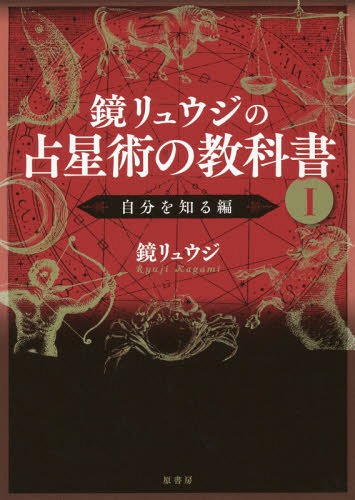 Starting in June, Ryuji will join American and Canadian Tarot professional Kyra Oser to offer month-ahead readings exclusively for Premium Members. Join us again then.
In London? Meet Jessica at a special astrology event on Saturday 18th May. Take home Astrology Oracle cards, predict your future to 2020 using your personal horoscope with asteroids – and if you are lucky, try a live reading with Jessica and a guest psychic. Numbers limited. Tickets £50. Book now here.
Here are some amazing personal and global Tarot predictions for each week of May 2019:
First Week of May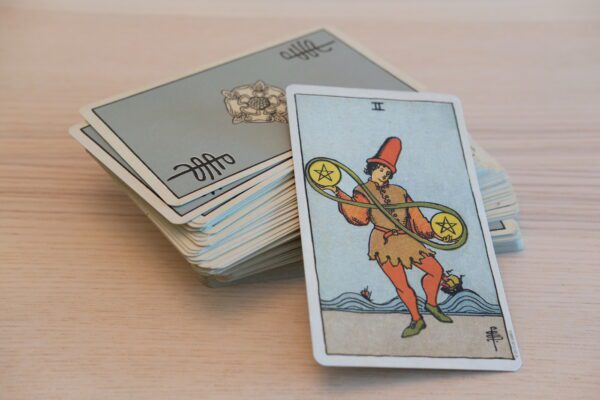 Two of Coins (Pentacles) – Money is important. You would like to save and keep money as much as you can. I understand. But if money stays at the same place it is useless. Money is blood for the society. It has a value only when flowing, moving. This tarot image tells us the importance of "dynamics" of the economy. On the global level we will see some big debates or decisions on international-trade treaties etc. People have to think how we can make money flow as smoothly as possible, in the fairest way.
On a personal level it is a good time to think again how to exchange your values and spend your money in the most constructive way. There is a Japanese phrase; "There are two ways to spend money; to make it alive or dead. Just let your money live!"
Second Week of May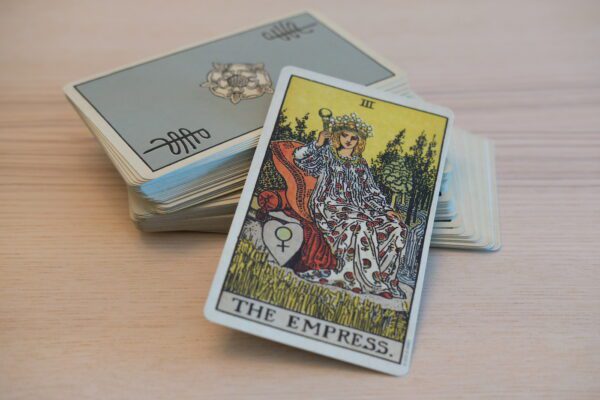 The Empress (Reversed) – The Earth is the mother. She is great indeed, but our great mother does not always spoil us. This week is a time to rethink about our relationship to our great "mother", in global and personal ways. In the news, we might see other symptoms of serious environmental problems; such as shortage of water, pollution etc. On a more personal level we will be more conscious about the mother archetype. Whether you are a woman or man, do not try to behave as a "mother" to your partner too much. We all need care, but also, we all need independence and personal space too.
Third Week of May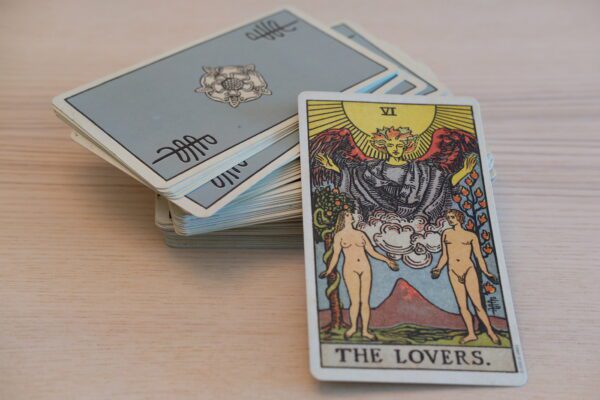 The Lovers – This lovely card symbolises experiences to excite and to make your heart flutter.
Great! Let us look forward to an exciting week! The media will be busy running after big celebrity couples, old and new. There may be some surprising romances. We may also see the new release of products which thrill us – games, apps etc. On personal level, the third week of May is an easy time to find a new joy in your life, if you wish. Just look around yourself, with fresh eyes, and you will surprise to find how lovely people and things you have. It is even possible you will find a perfect match among them.
Fourth Week of May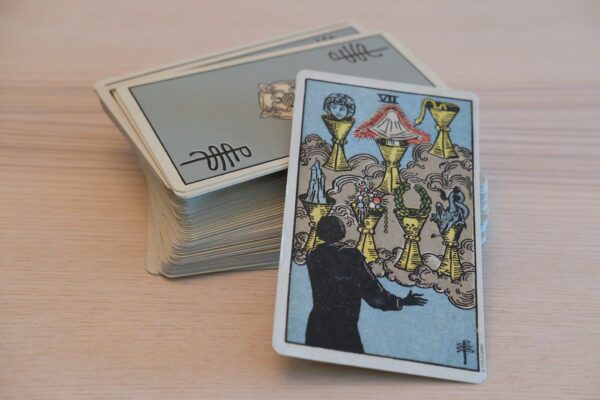 Seven of Cups – This card symbolises daydreams, illusion, and fantasies. As Buddhists say, we usually live in Maya; illusion. It is not always bad. What kind of illusions do we have now? This card shows lots of wishful thinking.  We all have more pessimistic illusions too. We tend to regret too much. We tend to worry too much about the future. In this week, if we hear some bad prospect or expectation from either scientists or economists, do not worry. They are illusions – and your worries will not come true. Let your past go. Do not worry about the future. Just enjoy "Now."
For Premium Members only, the chance to ask Jessica Adams questions in the comments below, for detailed Tarot replies.