Choosing Launch Dates With Astrology
Together with my friends and colleagues Joanne Madeline Moore and Stephanie Johnson, in Melbourne, I recently launched The Sun Sign School. It is a new course, mostly online, designed to train professional astrologers the art of writing solar sign (Sun Sign) prediction. It is also for absolute beginners who want to find out how it's done.
Naturally, we looked for a number of different birth times and places. In the internet age, if your business is partly or even wholly virtual, you can do that. In fact, Stephanie's Astro Gold and Solar Fire computer software is ideal for finding a virtual birth place as well as a time and date.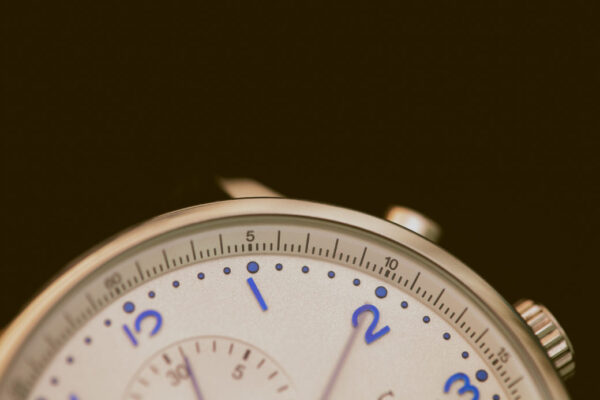 Using The Sun Sign School as a Guinea Pig
Using our Sun Sign School as a guinea pig (it launches in Los Angeles on Thursday 23rd May at 11.55 pm) we look to the signs of the zodiac which dominate the chart to see what we want.
This is true for your business too. Look at what the signs rule. The Sun Sign School is about famous media astrologers and cutting-edge software developers, so that's Gemini. We chose a date with the Sun in Gemini and Mercury (the messenger) in Gemini too. The Sun is at 2 Gemini and Mercury is at 6 Gemini when we launch. As this is a global group enterprise made of up of like-minded friends and amigos in the astrology world we also chose the Moon in Aquarius.
At launch minute, we will have the Moon at 6 Aquarius trine Mercury at 6 Gemini. In astrology a trine is a flow. So we have perfect 'flow' here between this global circle of outstanding astrologers in the media, training others to also use the media, and in a spirit of collaboration and co-operation.
Matching Patterns
This idea of flow comes up with matching patterns – the aspects – trines, sextiles, conjunctions and even grand trines – in the chart. So line up the numbers! And this is not only in the actual horoscope itself, as planet 'speaks' to planet, or asteroid 'speaks' to asteroid – it is also about your own chart.
I was born with Jupiter the lucky planet at 22 Taurus, the sign which rules charity, business and property. As we launch The Sun Sign School, I find Pluto the planet of power, in an exact trine at 22 Capricorn. And transiting (travelling) Jupiter is so close by at 21 Sagittarius making what is known as a quincunx aspect. This is historic. And that brings me to another rule, beyond comparing patterns to your own chart and those of your business allies.
Jupiter the Protector and Lucky Planet
Where possible, go for a day/time when travelling or transiting Jupiter is making exact or almost exact patterns (of any kind at all) with the other horoscope factors. And if you can manage to line that up with your own chart you will be in cosmic flow.
Jupiter is a protector! He is there to expand and increase, to help and support, in the horoscope. Yet he also has a reputation for being 'Last Minute Larry' in that he can pop in to help at the eleventh hour if there are any issues with your business.
For all the planning in the world, people can drop out. But people can also drop in – just the kind of people you'd love to have involved with your business! Having Jupiter in a strong pattern in the chart for the launch of an enterprise – particularly if he also makes a good click with your own chart – is a really smart idea. Almost any situation or issue can be converted, as this is what Jupiter does.
Using Astrology to Help Flow
Using astrology to help 'flow' in this way is a really good idea. You are in synch with the horoscope. Again, using The Sun Sign School as an example, for you to check, we find Jupiter (growth) at 21 Sagittarius (global thinking, publishing) almost exactly semi-sextile Saturn (serious building work) at 20 Capricorn (ambition). If you throw in Pluto at 22 Capricorn (a symbol of power and powerful compromise) also in Capricorn (success) you have a jaw-dropping 'heavyweight' horoscope.
Now, over to you. As we celebrate the official launch 'birth' of The Sun Sign School (remember to add your name to the waiting list if you haven't already) I am happy to take some questions about your own personal birth chart. You will need to be a Premium Member, so I can take a look, of course, but do remember to include the likely times/dates you are considering for launch. Without giving too much away, include the nature of the business or idea.
Is it about massage? That's Virgo and Sixth House. Is it a project for children? That's Leo and Fifth House. Is it about part-time at-home office work? Again, that's Virgo. The signs and their houses describe what's in store, in your chart, for the year that you are thinking of launching…
Soft Launches, Beta Launches and Final Outcomes
Any business actually goes through a number of stages. There may be the date, time and place for the moment the 'brainchild' comes into being. There may also be the day and time you register a domain. Then, actual launch – to the people. I am sure you can see how it's a question of stages, and it is really about how you see the birth or launch.
Mercury Retroshadow and Retrograde
Finally, I am sure you know never to launch on Mercury Retroshadow and Retrograde. Or, if you do, prepare for a relaunch later! Sometimes the relaunch can benefit you, of course, because of all the learning you did in the 'oh dear' Mercury Retrograde phase of your company. In astrology, you can certainly try again – and perhaps with a chart that sings to you. There is no issue at all with having a number of relaunches for a corporation, company or project.
In fact, a country like Great Britain – the British Isles – has a number of horoscopes based on each rebirth of her identity and constitution. Since the nation voted for Brexit, she has acquired a brand new chart, believe it or not. There are many, many 'Englands' in the mix. There will be yet another 'England' and also Scotland, Ireland, Northern Ireland and Wales – when the new Prime Minister signs his or her name on the legal document that signals departure.
Involving Colleagues, Clients and Partners in the Business
Naturally, you need a chart which speaks well to all the players in your business, project or company. Eyeballing those charts for Jupiter (protection, help, natural good timing, luck, abundance, ease) is a smart idea. Is Jupiter at the same, or a close degree (say, one degree away) from their horoscope factors? What about their natal or birth Jupiter position?  Are there patterns triggering that, for everybody concerned?
In astrology we use a number of different house systems and techniques to get to our truth. Stephanie Johnson from Esotech/Solar Fire/Astrogold is my esteemed colleague in the Sun Sign School and sent over this chart on Twitter so I could see the horoscope for our venture, through the eyes of a monk and astrologer called Placidus (this is his house system, the Placidus house system). If something is true in astrology, it is 'spoken' in many different languages, including over 30 techniques made possible with Stephanie's software. So here it is.
They call this 'Election Astrology' when you elect a time, date and place to begin a venture. What's nice about this chart is that Jupiter (opportunity, growth, expansion, good fortune, protection) is at 21 Sagittarius in the Eleventh House of groups, community and friendship. The Sun Sign School is a circle of well-known, gifted, vastly experienced professional astrologers who have decided it's time to share their wisdom and knowledge – about Sun Sign work.
The Soul or Spirit of the Sun Sign School
Jupiter is in a semi-sextile to Pluto at 22 Capricorn in the Twelfth House and Saturn at 20 Capricorn in the Twelfth House. There is only one degree's difference. The Twelfth House reveals the soul or spirit of a venture. The relationship with the Universe, heaven, the angels – perhaps any inner demons – and 'God'. The school has a powerful (Pluto) soul. Its spiritual centre will always be hard work (Saturn). Yet – every venture needs to have Saturn somewhere!
In astrology, exact degrees or numbers are important and when you use software like Astrogold or Solar Fire to pull up a chart, you can scan it quickly for matching patterns, or close (by one degree, in modern astrology).
Here we have a global, online school – born in Los Angeles – for the world. The Moon at 6 Aquarius (the sign ruling groups and friends) in the First House of branding, lines up with Chiron at 5 Aries in the Second House of cash flow. Chiron is a symbol of audacity, chutzpah and above all – teaching. Mercury at 6 Gemini is a symbol of multimedia and internet and makes a perfect trine to the Moon. We find Mercury in the Fourth House, which ties us to Los Angeles. Mars at 5 Cancer in the Fifth House is a statement about youth, Millennials, and teenagers. This school will reach out to people born in the 1990's-2000's, over time. Mars is about drive, energy, push and speed.
Using the Sun Sign School as a Guinea Pig
Still using the Sun Sign School as a guinea pig –  can you see the other pattern here? Neptune at 18 Pisces in the Second House is tied to the South Node at 18 Capricorn in the Twelfth House and the North Node at 18 Cancer in the Sixth House. That's huge. The finances of this school will always be a holiday from reality – another world to escape into! There is karma here, for this school, going back into past lifetimes – regarding business (Second House) but also work, duty and service to others (Sixth House).
People who make a success of their time learning media-friendly horoscope work at the Sun Sign School can then opt to learn birth chart astrology, and (with me) astrology and tarot, together. That's really where the part-time or full-time income is these days, and that would explain why this school is about a vacation from 'real' or regular income. Nice!
You might say this school started any time. Maybe it began a few years ago when Jo, Stephanie and I were dreaming it up at the Federation of Australian Astrologers' conference. Perhaps it began when my webmasters at Asporea registered the domain. Like a country, a business venture has stages or incarnations. This is the latest and greatest. When Jupiter goes through Pisces and then Aries in the years 2022-2023 she'll make a fortune. Looking forward!
Alternative 'Takes' on a Horoscope for Your Project
Astrology shows many angles on the same picture. Like different film cameras on the same Hollywood movie. When we talk about a 'take' it's just like a director's second, third or fourth version. Using a different house system, adding some asteroids, can show another truth, or alternative angle, on your project. This is a great way of getting a second opinion or doubling up. Below this Astrogold chart, you can see a free Astrodienst chart – using Aries 0 on the First House cusp. This is the Natural House system where the zodiac signs and their houses fall naturally around the wheel.
On the subject of money and cash flow, here we have a school 'born' with Venus at 10 Taurus in the Second House and Uranus at 4 Taurus – wise Minerva is there too (she is Jupiter's daughter) at 26 Taurus. In this system the MC or Midheaven (the school's highest calling and purpose) is 19 Scorpio. There are many ways to spin a wheel! Here you can see I've included the dwarf planet Ceres, who was reclassified along with Pluto in the year 2006. She is in Sagittarius in the Ninth House – the house of teachers and students. Now, do you have a question for me about your business, event or venture? I'll need to know, broadly, the nature of this – and then we can see how it lines up with the heavens…